Through six starts, New York Mets SP Matt Harvey currently sits at a 5.14 ERA, and fans are going insane — but wait before you worry.
T
his was
clearly
not how the
New York Mets
drew it up in March. In fact, conversations were had about how this year's team would fit seven capable starting pitchers onto the Opening Day roster.
Above all that, the "Big Five" had been a dream of the organization and its' fans since the 2015 season, when the rotation vaulted the Mets to a World Series run. With only Zack Wheeler sidelined, the light at the end of the tunnel seemed within arm's reach.
Injuries to Matt Harvey, Jacob deGrom and Steven Matz, along with a Wheeler setback in 2016, pushed that fantasy back yet another season, though.
2017 was supposed to be the year, yet here they stand, with just one month of baseball being the "juggernaut" that has transformed the Mets' rotation into their greatest limitation.
Spring training started with a phantom elbow injury to Matz, along with a partial UCL tear for Seth Lugo sustained during his time as part of the World Baseball Classic. Then the sky fell on Sunday, when Noah Syndergaard questionably toed the rubber after refusing an MRI in the days before, and was consequently forced to leave the game in the second inning due to a tear in his lat muscle.
Now on the shelf for an estimated three months, Thor's preseason expectations have shifted onto Harvey's shoulders. Recovering from thoracic outlet syndrome, the Dark Knight was supposed to be the third ace working his way back into All-Star form.
And through four starts, the numbers seemed promising. Sure it may not have always looked like vintage Harvey, but those four appearances were extremely positive, as is evidenced by his following stat line up to that point: 2-0, 2.84 ERA, 25.1 IP, 19 H, 5 BB, 17 K.
Then Harvey ran into a rather feeble Atlanta Braves' lineup twice in the span of a week, and the results were disastrous — he surrendered 12 runs over 9.2 innings, and alarmingly walked eight batters compared to just three strikeouts.
This, of course, led to hysteria from fans who witnessed their former ace getting shelled, while enduring the pain of watching the current top dog go down with a devastating injury.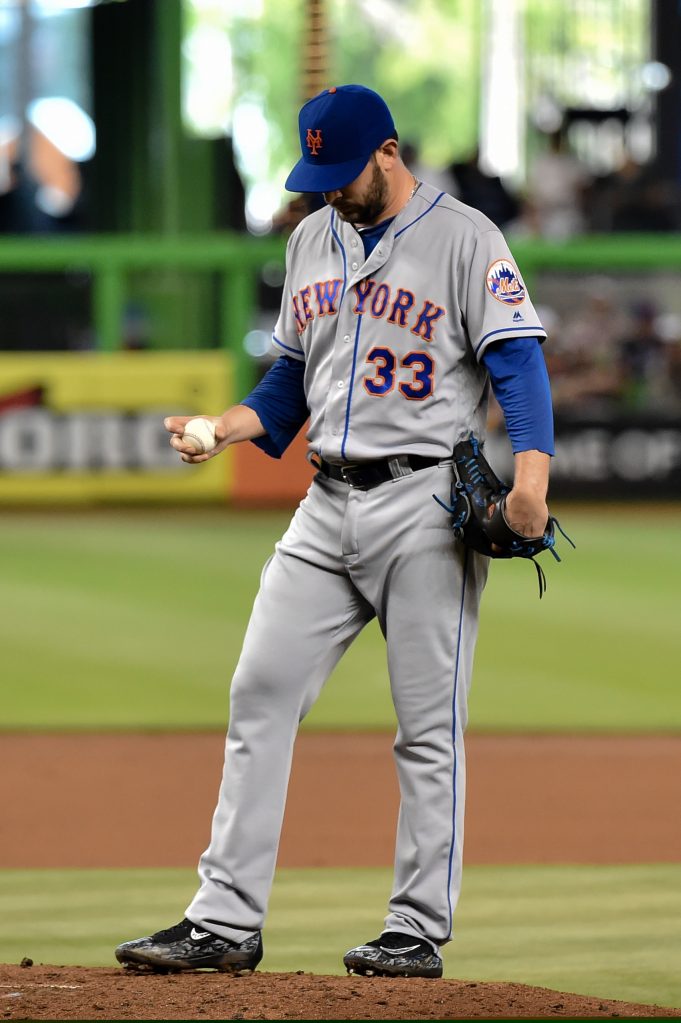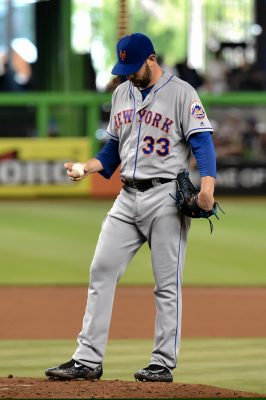 Those panicking patrons now fear that Harvey's days of dominance are over, but the numbers suggest otherwise.
When Harvey burst onto the scene in 2012, he fired off 10 dominant starts with an electric repertoire of pitches, averaging a 94.6 mph fastball and an 88.1 mph slider. Even with questions surrounding his arm entering the season, his fastball has remained around a similar 94.3 mph mark, with his slider velocity increasing to 89.2.
The Dark Knight's arm is still live, and the stuff that made him great is still present, which makes many question why he continues to be ineffective.
But the answer can found in his command.
During his career, Harvey has a 2.14 BB/9 rate and a 5.9 percent BB percentage, which are strong numbers. But in his two most dominant seasons, 2013 and 2015, he posted a combined BB percentage of 4.7 percent. And in six starts this season, his BB/9 sits at 3.34 and his BB percentage is an uninspiring 8.8 percent.
This obviously shows that Harvey has not possessed the pinpoint control fans have come accustomed to seeing from him over his years in Queens.
The other statistics that give us some insight into Harvey's season thus far is his HR/FB rate and soft contact percentage.
The HR/FB statistic measures the ratio of home runs to fly balls allowed by a pitcher. Generally, a low number indicates a pitcher may be getting lucky, while a higher number tells the story of an unlucky hurler. Here's a couple quotes from Fangraphs which describe the metric's behavior:
"First, it's important to acclimate yourself with league average, which is roughly 10%. In the long run, most pitchers will end up very close to average, if you see a 12% HR/FB 40 innings into a season, you're going to want to bet on regression toward the mean, but if you see that same 12% over 500 innings, you're going to expect much less regression."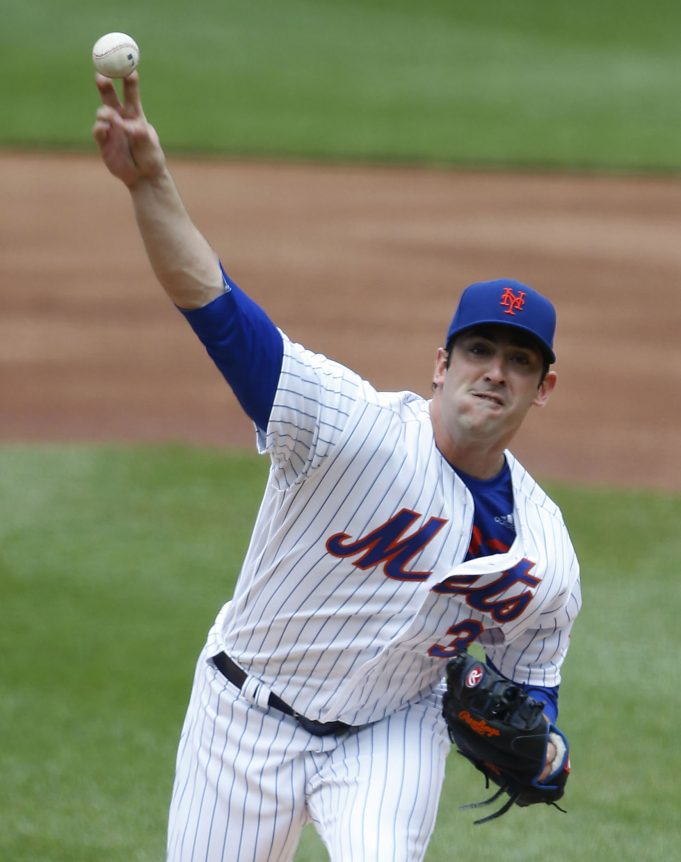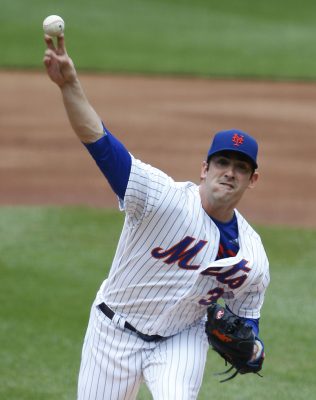 "Remember, extreme home run rates in either direction are likely unsustainable. Certain pitchers can consistently post lower than average home run rates, though, so if trying to determine if a pitcher's HR/FB rate is unsustainable, be sure to also compare it to their career rate while making note of the number of innings and the ballparks involved."
Examining Harvey's HR/FB rate this year can make clear why his ERA is above 5.00. His rate currently sits at 21.9 percent through 35 innings, which means for about every five fly balls allowed, one ends up falling on the other side of the fence.
This is well above league average, and as the season continues on, it should be expected to see a regression towards the mean of 10 percent. In fact, Harvey owns an 8.8 percent career HR/FB rate, suggesting that he has been on an unlucky, unsustainable pace thus far, and his regression should be even more significant than an average pitcher's.
Harvey has also seen his soft contact percentage increase to 25.7 percent this season — over five points higher than his career average of 20.2 percent. If he is inducing more soft contact from batters, he should be pitching more effectively than his current statistics suggest.
There is a lot of evidence to hint that Harvey has been unlucky this year, supported by more frequent softer contact, an unlucky home run rate and a lack of command. The Mets organization is relying on Harvey for the remainder of the season, and the numbers suggest he should be able to rise to those expectations.