New York Knicks phenom Kristaps Porzingis threw up a mysterious Tweet that was later deleted about the Los Angeles Clippers.
At this point, it's downright disheartening.
Once considered a "coach's dream" who said and did everything the right way, New York Knicks phenom big man Kristaps Porzingis has been anything but since the horrendous 2016-17 season ended.
First, he blatantly skipped the team's exit interview, something that just embarrasses himself (regardless of what's happening within the organization with Phil Jackson and Carmelo Anthony). Now, he's tweeting mysterious things like Melo.
Take a look at this dandy. KP tweeted with the team name of Los Angeles Clippers with smiley face emojis: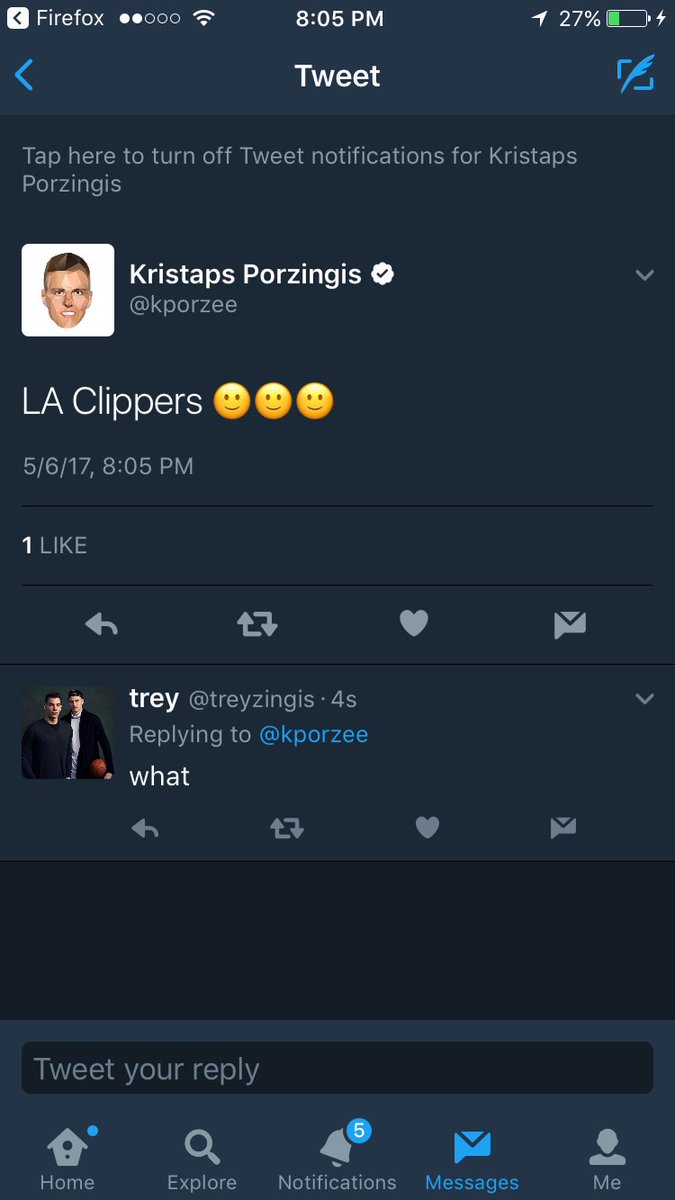 Yes, that is his official Twitter account. Shortly after the tweet was up was as quick as it was deleted. 
Could his account have been hacked? Did KP truly tweet this ridiculously dumb thing out and suffer from the social media illness known as "second-guess syndrome?"
Nobody knows.
What we do know, however, is nobody within the New York Knicks organization has handled this kid the right way. He came to them as a dream, a kid who, by all accounts, just "got it." He was wise beyond his years.
Now, thanks to the feud between Phil Jackson and Carmelo Anthony and the constant losing, the once "coach's dream" is turning into a nightmare.
I blame Jackson. I blame Melo. I blame James Dolan. I blame them all.
And now, because he hasn't risen above the garbage, I blame Porzingis.