Going into the 2017 off-season, the New York Knicks will have the option to draft within the top 10 for the second time in three seasons. However, the Knicks may find a scenario where they can trade the pick to acquire more assets to build their team.
T
he general consensus is that
Phil Jackson
and the
New York Knicks
will put their scouting and talent evaluation team to the test in an effort to draft a player that can play with
Kristaps Porzingis
for the next 10-15 years. Most fans are ready to embrace this type of rebuild. The
Most fans are ready to embrace this type of rebuild. The
The Carmelo Anthony era is close to an end, which has resulted in underwhelming team performances, lack of success in the playoffs, and back and forth battle of words with Jackson. The Knicks organization seems poised to thrust Porzingis into the spotlight and build around his talents as a stretch center.
However, if the Knicks do not get a top-five pick, their best move is moving down in the draft to acquire more assets.
The main reason to do this would be to acquire a later pick in the first round and potentially another second round pick or player that help the Knicks in the near future. Now, most fans may cringe at this idea, especially when previous regimes (see Isaiah Thomas) of Knicks management almost made it a routine habit to trade away draft picks. If you're going to draft in the lottery, you must be almost certain that there is a future star, or at the very least, a starter available within the top ten.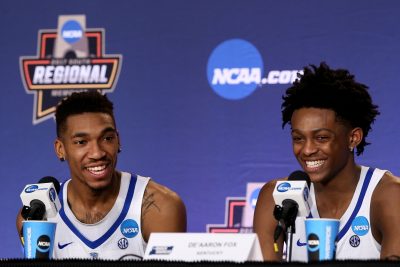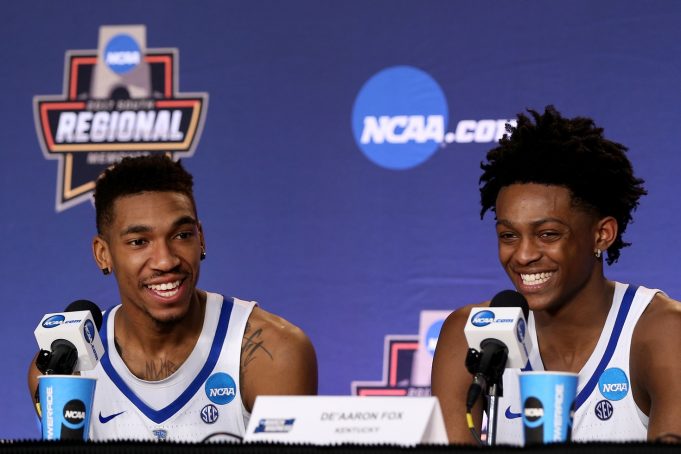 Depending on which draft website you follow, the Knicks are slated to draft either Dennis Smith Jr., Jonathan Issac or Frank Ntilikina. Thus far it seems that both De'Aaron Fox and Malik Monk will be out of reach, but there is a lot of time between now and draft night.
While all prospects are tempting, which one will translate into success at the NBA level? Furthermore, is it possible to assess how a college player's skills will translate to the NBA game through statistics?
The answer to both questions is, "Yes!"
Stephen Shea, a leading author for the website Basketball Analytics, uses the (CPR) College Prospect Rating, to evaluate NBA potential. In summary, the formula combines shooting, defense, versatility, scoring, playmaking, and interior production to produce a number that calculates a prospect's NBA potential readiness. In previous drafts, CPR has been accurate in evaluating sleepers that went on to produce well in the NBA.
For example, both Klay Thompson and Kawhi Leonard, drafted in 2011, had the fourth and fifth highest CPR of the first 26 players drafted, despite being drafted 11th and 15th respectively. Similarly, in 2012, players like Jae Crowder and Draymond Green had CPR's that were much higher than the eleven players drafted before them in the first and second rounds.
With that said, the 2017 NBA draft class boasts a ton of hype with general managers hoping to select a young player that will change the fortune of their franchises for years to come. As it stands, Malik Monk, according to Stephen Shea's CPR, is the highest rated prospect of all NCAA players, measured at an (18). Other potential Knick targets, such as Dennis Smith Jr. (11), Jonathan Issac (9), and De'Aaron Fox (7) are measured considerably lower than Monk. However, if the Knicks don't have a chance to draft Monk, they should strongly consider Caleb Swanigan, PF from Purdue who was measured at a (14).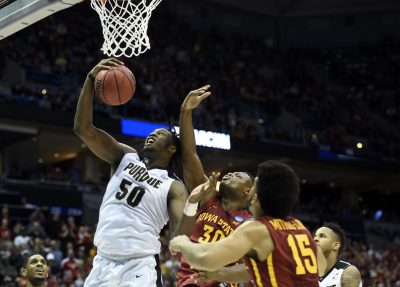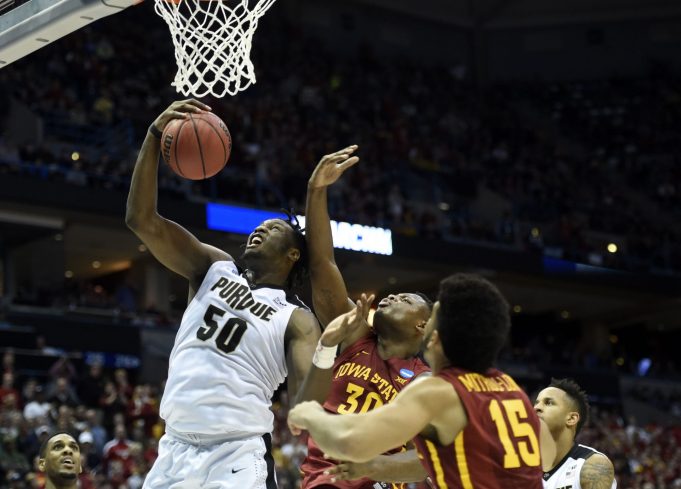 Swanigan will most likely be available towards the end of the first round and is a definite sleeper. The 6-foot-9, 250-pound beast possesses a 7-foot-3 wingspan and an impressive skill set. Although not the most explosive or quickest athlete, Swanigan made significant improvements from his freshmen year, averaging 18 points and 12 rebounds on his way to player of the year for the Big 10. Additionally, Swanigan had an incredible PER (player efficiency rating) of 26.7. Swanigan rebounds extremely well, plays with his back to the basket, shot 44% from 3pt. range, and is a perfect fit for Porzingis, a stretch five.
If the Knicks can't get their hands on Malik Monk, their best option may be to trade down to acquire more assets and select Caleb Swanigan at the end of the first round.