After being pulverized by the Nats 23-5, the New York Mets have already hit rock bottom. Time to toss conservatism to the wind.
W
ithin a span of a week, the
New York Mets
lost by far their two biggest stars in outfielder
Yoenis Cespedes
and power-starter
Noah Syndergaard
to a hamstring pull and partially torn lat, respectively.
Toss on top of that that they got blown out by the NL East-leading Washington Nationals 23-5 on Sunday, and you've got a pretty rough situation for the team in Queens to endure only a month into the 2017 season.
But fear not Mets fans, as there are many avenues manager Terry Collins and general manager Sandy Alderson can take to help this team overcome these troubling times — that is, if they're willing to try some "new" techniques.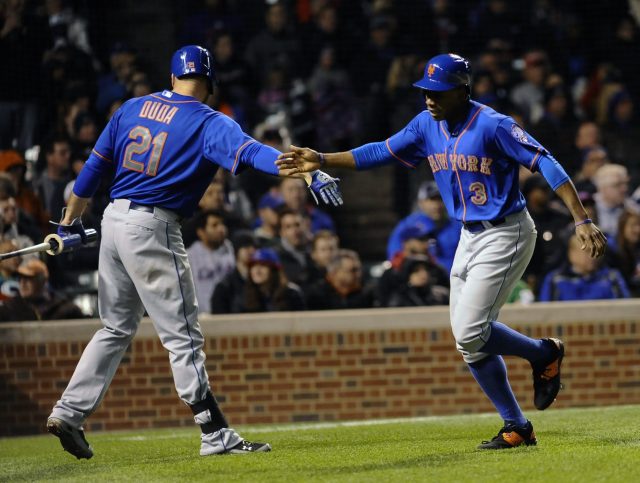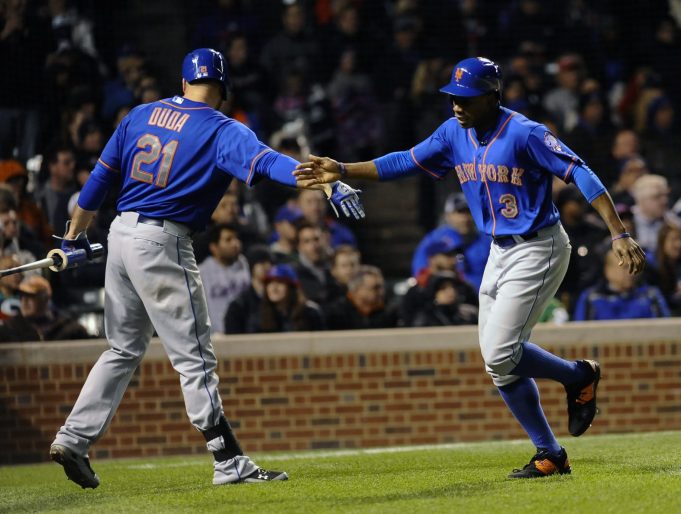 Trade Lucas Duda and Curtis Granderson for Relief Help
Lucas Duda hasn't been in the lineup since April 19, and Curtis Granderson has been absolutely dismal at the plate so far this season, hitting .124 with a .390 OPS over 95 at-bats. On top of those disappointments, the Mets also own the second worst bullpen runs allowed/game in the majors at a whopping 5.33.
The Metropolitans, however, have the perfect solution right in front of their orange and blue faces.
Lefty power bats will never go out of style, and the Mets have an excess of two that could be traded for relief help, such as for the Oakland A's' Sean Doolittle, the Houston Astros' Will Harris or the Baltimore Orioles Brad Brach.
All three of those arms are on the outs of the closer roles of their respective teams, leaving them even more open to the possibility of a trade. This is especially true for the Astros and O's, as they both project to be postseason contending teams, who may want some veteran lefty hitters come the All-Star break.
But more importantly the Mets are fully staffed with replacements for both Duda and Granderson.
Outfielder Brandon Nimmo is expected to be back on the roster in the next couple of weeks or less, and up-and-comer Michael Conforto has more than proven he is worth an everyday role in Queens.
And at first, Dominic Smith is patiently waiting for his call-up in Triple-A, hitting a slick .351 with three home runs and 18 RBIs. But for the more conservative folks out there, Wilmer Flores and T.J. Rivera would be a more than serviceable combination on the right side of the diamond, with Jay Bruce even being a candidate as well.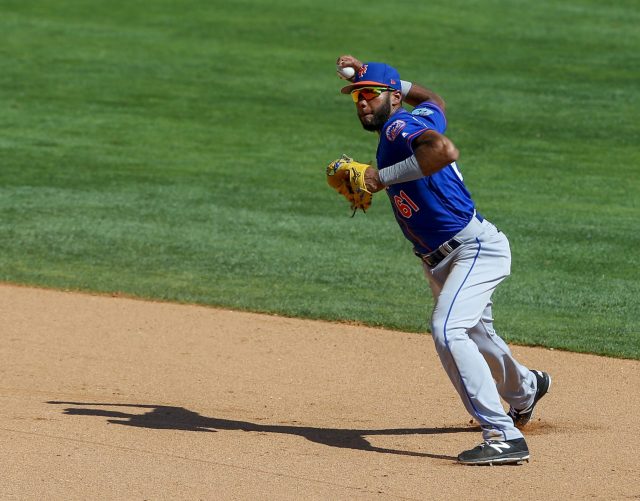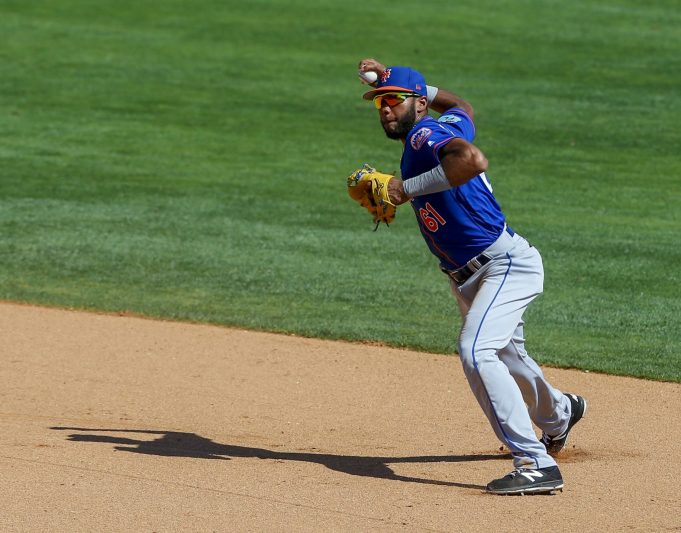 Shuffle Up the Infield
The Mets' defensive infield play has been noticeably weaker so far this season, with Asdrubal Cabrera and Neil Walker showing decreased ranges, while Jose Reyes has shown a completely unreliable glove and throwing arm at the hot corner.
So what needs to happen is this: Reyes goes to the bench, Cabrera goes to third base and Amed Rosario receives the early call-up to play short.
There is a chance that Reyes could be platooned with Cabrera should Rosario make his way up, as the switch hitter has been extremely hot over the last week, hitting over .300 during that span with three home runs in his last five games.
But with Rosario's plus-glove at shortstop replacing Cabby's shrunken range, making him much more suited to play third, as his arm is still powerful enough to make all the throws there, the Mets would have a significantly stronger infield that could clean up a lot of the "hits" that have squeezed through in recent weeks.
It also couldn't hurt to have the literally No.1 prospect bat of Rosario towards the top of the lineup day in and day out — the kid is batting .407 in Triple-A currently.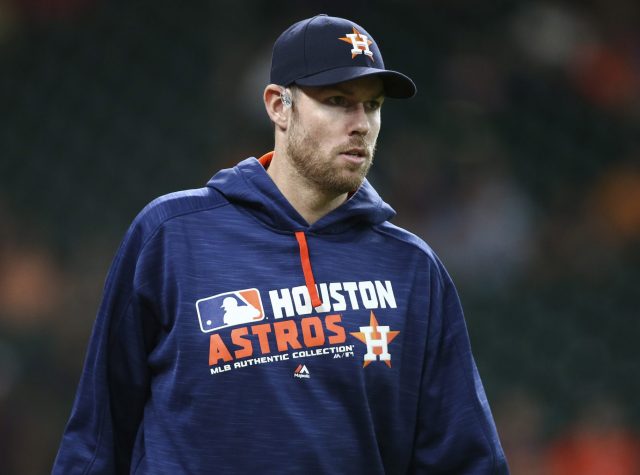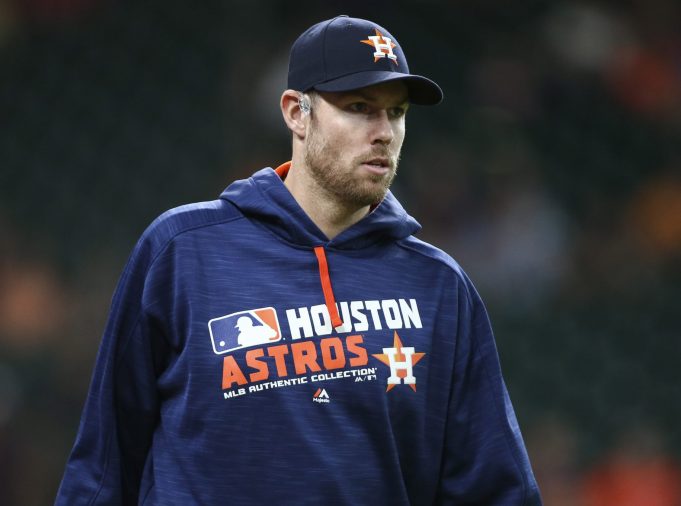 Sign Doug Fister
With Syndergaard succumbing to the DL, Seth Lugo's return questionable because of a partially torn UCL, Steven Matz being injury prone as ever and Robert Gsellman not matching last season's lofty standards for himself, the Mets once strongest piece in their rotation now appears to be in shambles.
But help could quickly be on the way, as eight-year veteran free agent starter Doug Fister could be a possible arm the Mets could use as a holdover for the staff.
The righty finished eighth in the NL Cy Young vote in 2014 with the Nationals — as many Mets fans will likely remember — but has been on a slight downtrend since then.
Fister tossed 180.1 innings last season for Houston, compiling a 12-13 record with a 4.64 ERA, 1.42 WHIP and 62 walks/115 strikeouts. But between 2011 and 2014, Fister produced four consecutive seasons of sub-3.70 ERAs, with two of those years being under 2.00.
Unfortunately though, because Fister hasn't pitched for a major league club at all this season, he would likely have start his time with the Mets in extended spring training, forcing his debut to be pushed back to around the end of the month if he were signed today.
Nonetheless, with the injury bug about as contagious right now as it has ever been for the Mets in recent years, hurt players will be a constant, and more rotational depth can only help.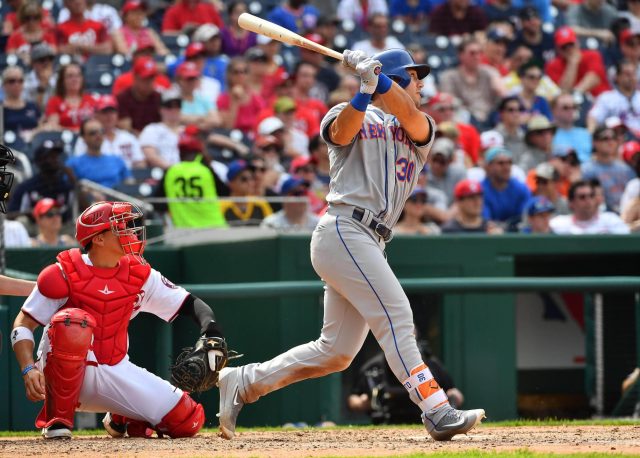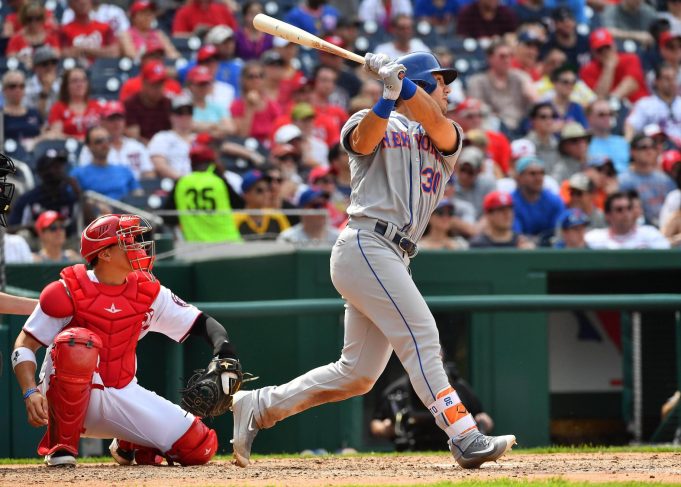 Start Michael Conforto For the Rest of 2017, No Matter What
While this may not be a new or novel idea to some, it sure would be in the Mets' clubhouse.
It's simple — Collins needs to treat the now extremely deserving Conforto with the same undying respect that he has given the declining Granderson.
Conforto is on fire right now, as the southpaw raised his average and OPS to .333 and 1.108 respectively, after going 2-for-4 with a leadoff home run and a two RBI single in last night's game against the Atlanta Braves.
But baseball is baseball, meaning slumps and cold streaks are going to come for the former first round pick. So all that needs to be done to see Conforto possibly become the player many in the organization feel he can be is to give him the time to work through those rough stretches instead of being relegated to a bench role or the minors.
If that can be accomplished, the Mets may just have the superstar three-hitter they envision coming to life sooner rather than later.