Sandy Alderson and the New York Mets need to cut out the stubbornness and bring back utility man and professional hitter Kelly Johnson.
T
he
New York Mets
clearly have a tendency to be stubborn when it comes to signing certain players. However, passing on bringing
Kelly Johnson
back for a third stint would be beyond stupid.
Pigheadedness and the Mets front office always seem to go hand in hand and many times it has come back to haunt the team. Do we have to mention Daniel Murphy again? What about when they were reluctant to sign Manny Ramirez after the 2000 season.
The Mets were the defending National League Champions and Ramirez, who grew up in New York, would have loved to play in Flushing. Yet, ownership was too cheap to give him the money that he wanted and he ended up signing with the Boston Red Sox. Ramirez would end up winning two World Series titles with the Red Sox and helped them break their drought of 86 years without a championship.
He also deserves a great deal of credit for David Ortiz bursting on the scene as Ramirez and Big Papi would become the most feared three-four hitting duo in the majors. Imagine that could have been Mike Piazza and Ramirez hitting next to each other in Queens?
Oh, imagine what could have been …
There have also been instances where it took a bombshell to snap the Mets out of their stubbornness to sign players. After their run to the World Series in 2015, the club did not want to bring back slugger Yoenis Cespedes, thinking he would not perform as well after receiving a big contract. Then the rival Washington National, who had already signed Murphy, started showing interest which finally pushed the Mets to pay Cespedes.
As thickheaded as the Mets front office can be, there is always a risk when offering a top-dollar multi-year deal to any player. Yet, with Johnson, there would be no financial risk as it would probably take a minor-league deal to sign him which would mean low-risk high reward.
In the middle of the last two seasons, Johnson came to the Mets via a trade with the Atlanta Braves. Both times, he played an important role in helping the club reach the playoffs. As much as the run in 2015 is credited towards the trade for Cespedes, people often forget that the deal that brought in Johnson and Juan Uribe from Atlanta also helped turn the offense around that year.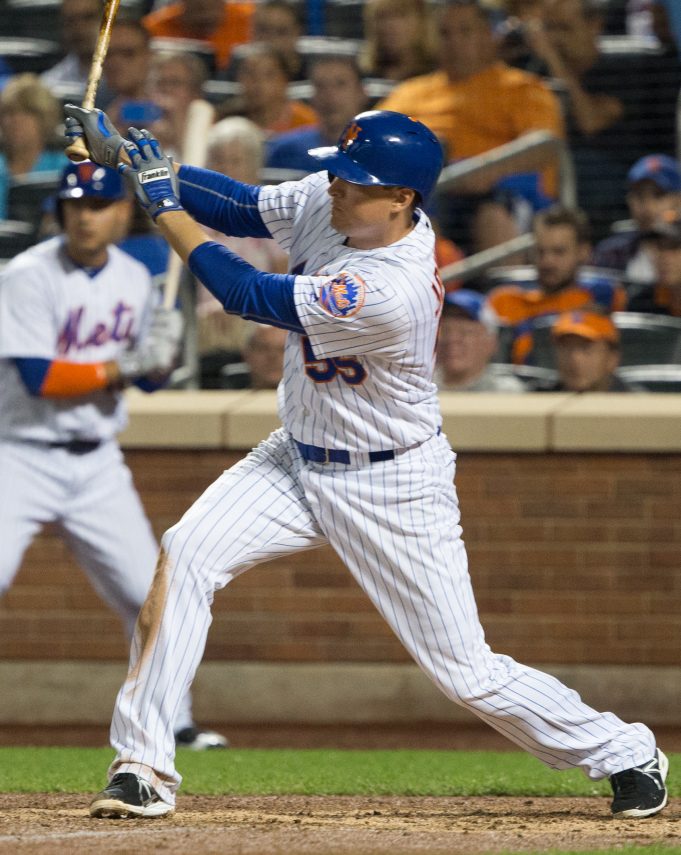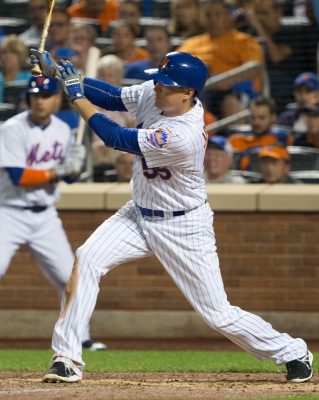 Prior to that trade with the Braves, the Mets offensive was inept to the point that John Mayberry, Jr. and Eric Campbell were hitting third and fourth in the lineup. The day after that deal, the Mets erupted for 14 runs in a win against the Los Angeles Dodgers which included a couple of hits and a homer from Johnson.
During his second stint with the team in 2016, Johnson again proved to be a valuable addition. He also had one of the biggest hits for the Mets that sparked their late postseason run last season. As much as their late season surge was highlighted by infamous walk-off homers from Yoenis Cespedes and Asdrubal Cabrera, Johnson played a huge role in kick-starting the run when his bases-clearing three-run double in the eighth inning helped lead the Mets to a crucial 5-2 home win against the Miami Marlins in late August.
Along with being little to no financial risk, Johnson would be a perfect short-term solution for a Mets team which has been getting hit with injuries. He is an ideal utility player who can play an infield position besides shortstop and catcher and can play the outfield too. Johnson would also benefit a lineup that has relied way too much on home runs to generate offense. If he isn't starting, he is a great option to come off the bench late in games.
While Johnson might not be the type of player who has an instant impact on an entire lineup, he could help the Mets with some of the little things they've been lacking (depth and timely hitting) and bringing him back would make perfect sense.
There is no financial burden in bringing back Johnson and it's time for the front office to come to their senses before another team like the Nats swoops in and signs him. To say the Mets would be foolish not to re-sign Johnson is a complete understatement.