The New York Knicks need to get more than one guy in a trade for superstar Carmelo Anthony. We looked at some of the Celtics other assets.
Boston Celtics forward Jae Crowder is a solid player. He can defend the other team's best scorer while knocking down the three at a high clip. You need guys like that to win in today's NBA. He's still not enough to justify the New York Knicks trading future Hall of Famer Carmelo Anthony.
When discussing the Celtics, even during their recent playoff struggles, the focus always shifts towards their future and their many cultivated assets. How many times are we going to have to hear about how Danny Ainge ripped off the Brooklyn Nets?
The Knicks need to take advantage of all the expendable young talent, and draft picks the Celtics have at their disposable. According to Marc Berman of The New York Post, trade talks between the two teams regarding the ten-time All-Star are "picking up steam" again.
Here are some of the assets that Phil Jackson and his staff should try to acquire from Ainge's team.
---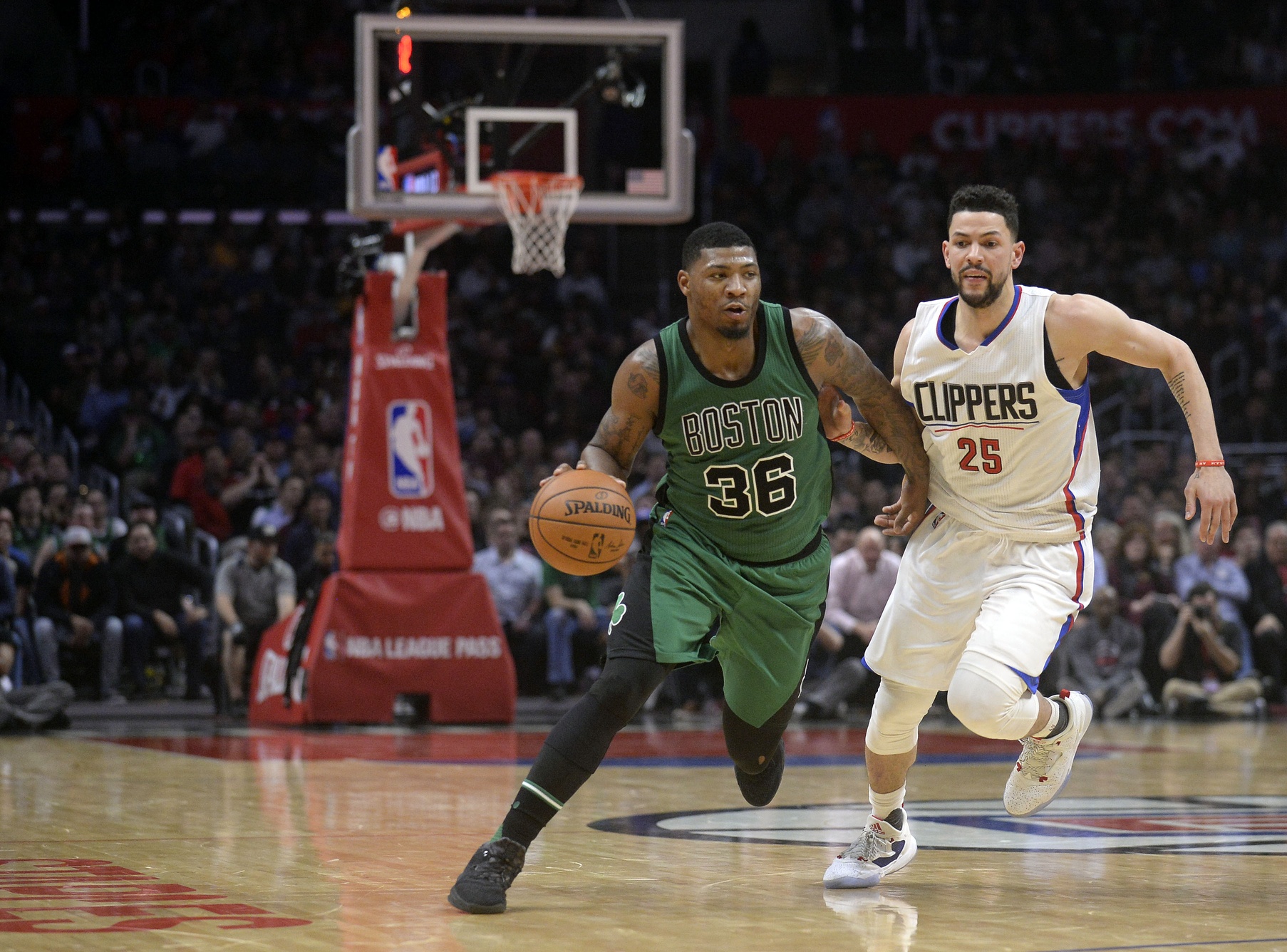 Position: Point Guard
Age: 23 (03/06/1994)
2016-17 Averages: 30.4 MPG, 10.6 PPG, 4.6 APG, 3.9 RPG, 1.6 SPG, 0.4 BPG
2016-17 Advanced Metrics: 12.0 PER, -0.3 BPM, 3.2 WS
2016-17 Slash Line: .359/.284/.812
Marcus Smart is one of the most polarizing players in the Eastern Conference. Celtics fans think Smart is going to be a star, but the rest of the league has a more subjective view of his career. He's capable of being an excellent role player.
As you can tell by his slash line, the guy isn't an efficient offensive player and the Celtics have been waiting for his jumper to develop since they drafted him in 2014.
The 23-year-old may not stand out as a shooter or as a finisher, but he's exceptional with his back to the basket. According to NBA.com, Smart was in the 81st percentile of points scored per possession on post up plays.
The Knicks wouldn't be acquiring Smart for his scoring, or lack thereof. They need his defense and passing.
New York's struggles on the defensive end have been well-documented. They were 25th in defensive rating and 23rd in opponents field goal percentage.
Smart's defensive versatility is elite. As a 6-foot-4 point guard, he regularly covers Kristaps Porzingis when the Knicks play the Celtics. Smart's 220-pound frame makes him a nightmare for opposing offenses.
Smart is holding opposing players to 2.0 percent below their season field goal percentage, according to the NBA's player tracking data.
The benefit of the former Big 12 Player of the Year's defense is evidenced in the hustle stats. Smart is 14th in the league in deflections and fifth in the league in charges drawn. The dude flops as well or better than anyone else in the Association.
Smart was second on the Celtics in assists this season despite spending most of his time on the court with reserves. A majority of his assists (77) were on baskets made by Kelly Olynyk. The sharp shooting big man shot 46.2 percent on threes off passes from Smart.
Marcus Smart isn't the perfect player by any means buy the Knicks need a guy like him. He comes at the affordable price of $4.5 million with his contract expiring at the end of next season.
---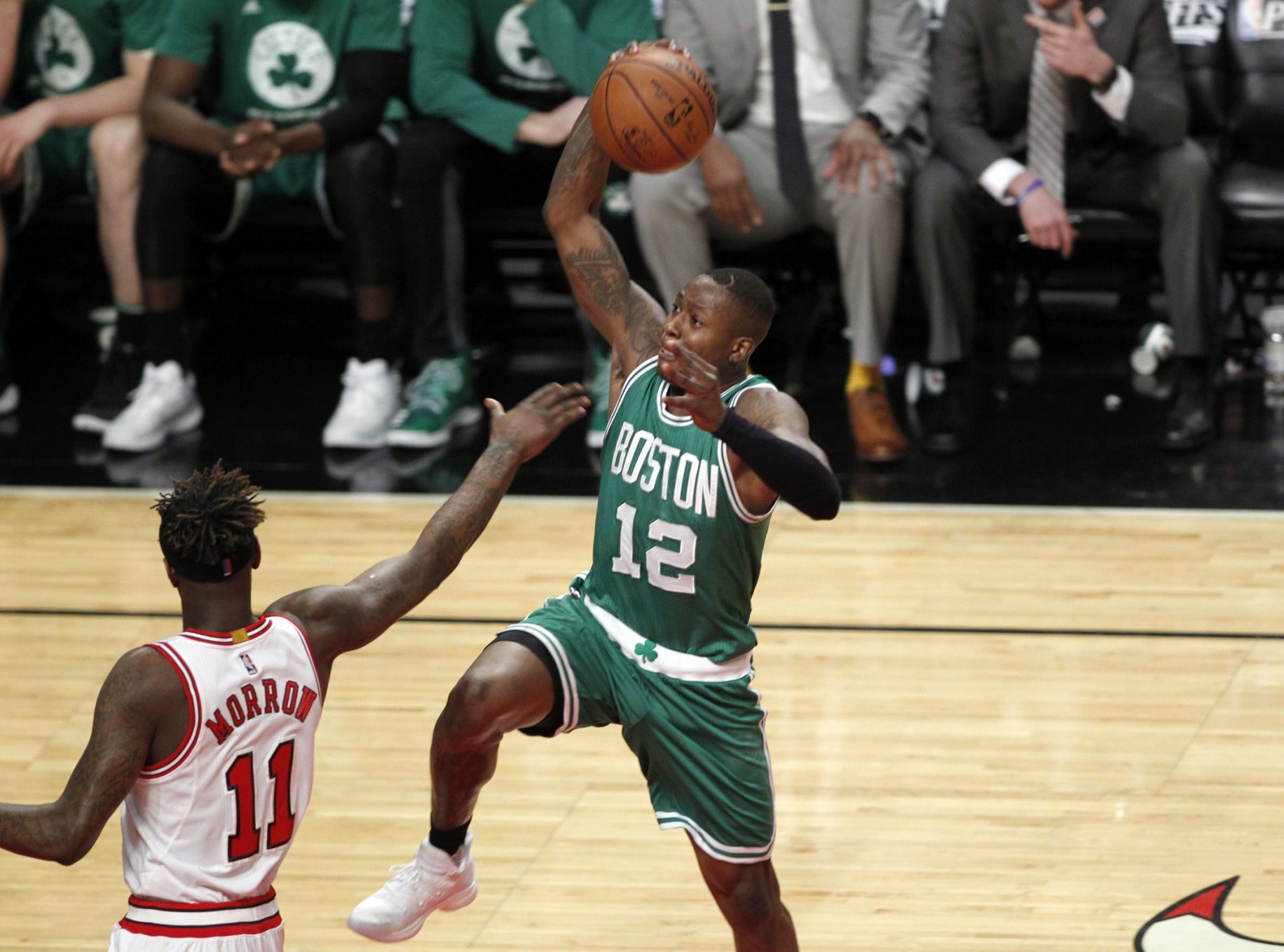 Position: Point Guard
Age: 23 (03/17/1994)
2016-17 Averages: 17.1 MPG, 5.5 PPG, 3.1 RPG, 1.8 APG, 0.6 SPG, 0.1 BPG
2016-17 Advanced Metrics: 10.8 PER, -2.5 BPM, 1.4 WS
2016-17 Slash Line: .367/.318/.773
Like Marcus Smart, Terry Rozier has been a perimeter-challenged point guard. Boston should be willing to unload one of them.
The Knicks should lean more towards the younger Rozier. While Smart has the edge on defense, Rozier has a better contract and has shown more promise as a shooter.
The 23-year-old's offensive struggles as a rookie caused him to be assigned to the Celtics D-league affiliate on six different occasions. In his second season, however, Rozier was able to find a place in Brad Stevens' rotation.
Part of that is due to his improved mid-range jumper. As a rookie, Rozier couldn't buy one from the midrange. He was a poor 25 percent.
As a sophomore, that number has shot up to a respectable 38.9 percent (28 of 72).
If the youngster can get that three-point shot right, he can become a real threat on offense.
---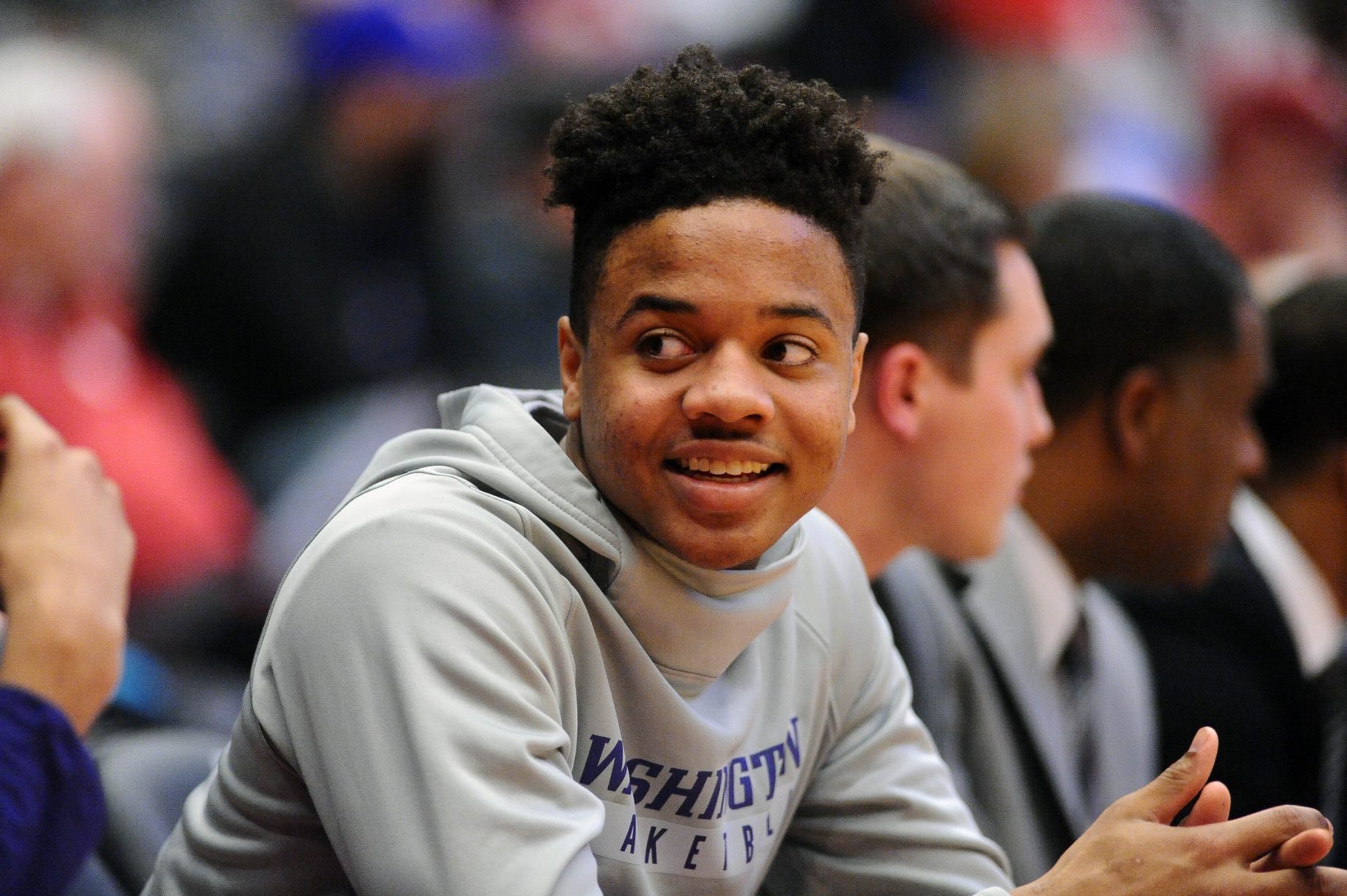 That Brooklyn Nets Pick
If Phil Jackson can get back the unprotected first-round Brooklyn Nets pick in this year's draft that Danny Ainge and the Celtics hold from the infamous Kevin Garnett-Paul Pierce trade, then all will be forgiven.
Well, maybe that's a stretch. It's a start though. The Knicks would have a shot at superstar point guards Markelle Fultz and Lonzo Ball. Neither of whom would be available at their current draft position of No. 7.
Fultz has already mentioned that he believes he can play in the triangle offense, and Ball seems like he'd be perfect to handle the Big Apple.
Boston seems reluctant to part with any of their assets (as evidenced by their balking at trades for Jimmy Butler and DeMarcus Cousins) but New York hopes that their division rivals playoff struggles will make them desperate.
Fultz and Ball seemed like a pipe dream just a couple of weeks ago, but right now every Knicks fan on the planet should be rooting for the Bulls.