As it relates to Terry Collins and his 2017 New York Mets, is it time to get in your car and travel to panic city?
A
ddressing the current state of the New York Mets is not a fun chore at this very moment. Just 16 games into the 2017 season, the Mets already find themselves bitten by that pesky injury bug.
Over the last week or so, several players have suffered injuries, while some have suffered from incredibly poor starts to the season.
Let's take a step back and address the state of the Mets, position by position and ask ourselves if they've already arrived at the panic city.
Catcher:
No, it's not Deja Vu. After a solid start to the 2017 campaign, Mets catcher Travis d'Arnaud finds himself sidelined due to injury, once again.
In Wednesday night's game against the Phillies, TDA suffered a right wrist contusion. The injury occurred as Travis was attempting to throw out a stealing Ceaser Hernandez. During d'Arnuad's throw, his right hand collided with the bat of Aaron Altherr, who struck out during the play.
While the injury appears minor, it was still enough for the Mets to call up catcher Kevin Plaweki from the minors.
Rene Rivera will likely be the primary catcher while TDA recovers.
First Base:
Similarly to TDA, Lucas Duda also suffered an injury in Wednesday's game with the Phils. Duda hyperextended his left elbow on a play at first base.
As the Mets don't really have a backup first baseman, outfielder Jay Bruce will be taking reps at first in Duda's absence.
Second Base: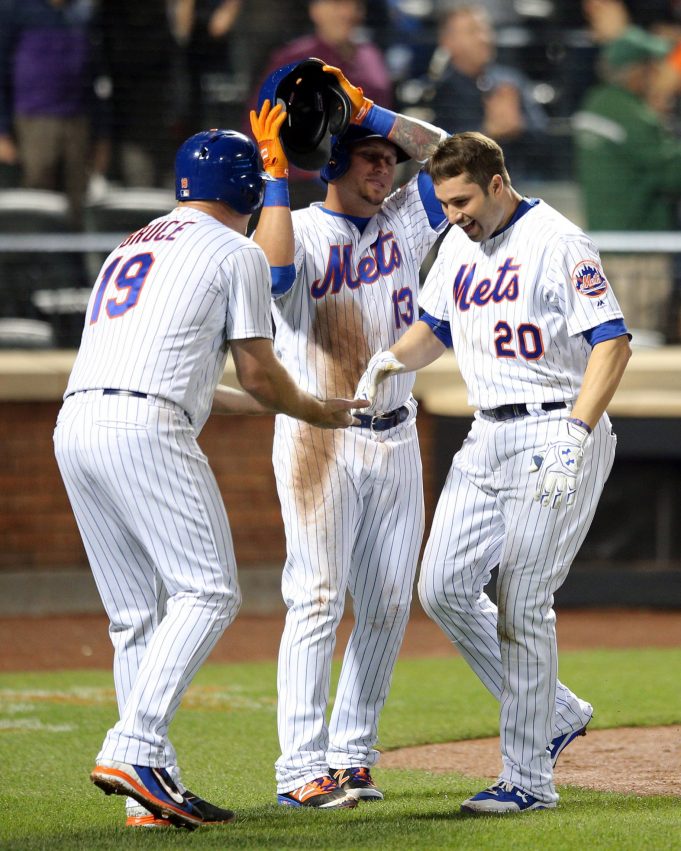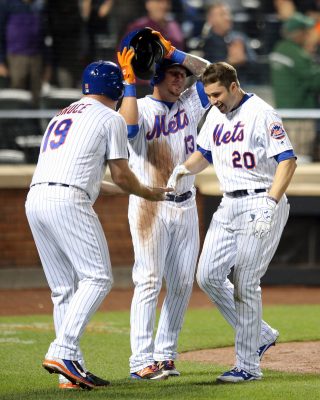 Neil Walker is currently hitting .228 with one home run and six RBIs. While Neil is off to a slow start, hopefully, his three-run bomb in last night's loss turned the corner for his season.
Shortstop:
Asdrubal Cabrera has been one of the Mets best hitters this season. Cabby is hitting .284 with two home runs and nine RBIs. The middle of the infield is perhaps the Mets most stable tandem.
Third Base:
Jose Reyes is wrongfully starting at third base for the Mets. Jose is hitting just .105 with a goose egg in both the home run and RBI categories.
Reyes has been nothing but a liability thus far, and quite frankly it's getting really old, really fast. It's time Terry take Jose Reyes out of the lineup and use him strictly as a pinch runner.
Wilmer Flores is currently battling a joint infection, but the injury does not appear too serious. Once Wilmer is healthy, he should be given the chance to prove he can play every day. If not, TJ Rivera should be the next man up.
Sorry, Jose, your time has passed.
Outfield: 
A once overcrowded outfield for the Amazins' has thinned out. With Jay Bruce at first, the Mets appeared to be left with Yoenis Cespedes, Michael Conforto, Juan Lagares, and Curtis Granderson.
But, star left fielder Yoenis Cespedes limped off of the field last night with an apparent hamstring injury. At first, it was reported as just a cramp. This was later proven to be false, and Yo has an MRI scheduled for this afternoon.
Then there were three: Conforto, Lagares, and Grandy.
The only silver lining from all of these injuries is Conforto will be in the starting lineup.
Collins should have the outfield aligned with Conforto in left, Juan in center and Curtis in right.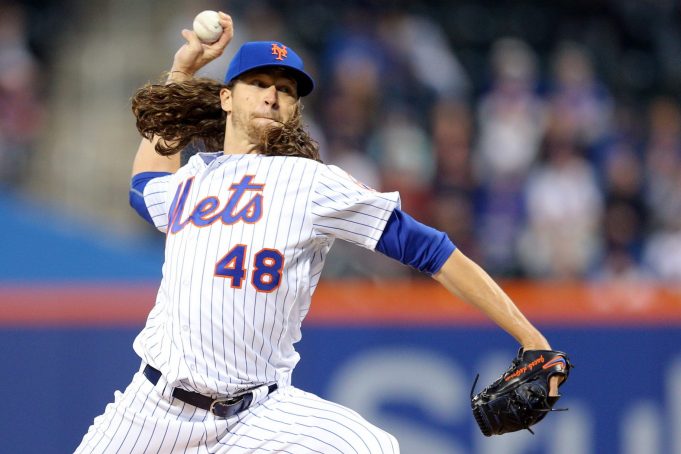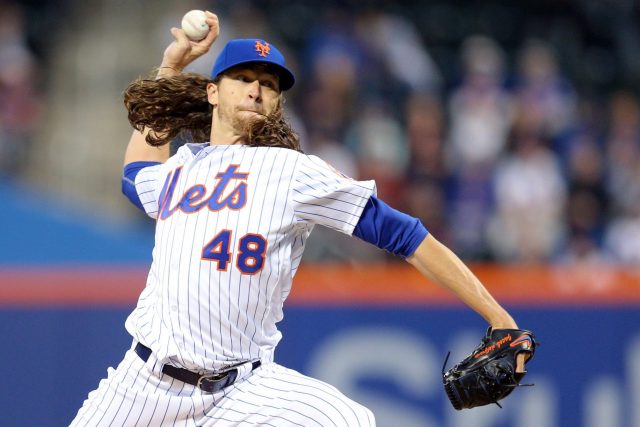 Starters: 
For the time being, all five of the Mets starters on opening day are currently healthy.
The only real concerns with the pitching staff so far have been Syndergaard's nail, and Harvey's hamstring, but both have bounced back strong.
Jacob deGrom is dealing with a stiff neck, but the Mets say this will only push him back one day and is nothing to sweat about.
Makeshift Lineup:
With all of the injuries to the position players and a depleted bench, here's how Terry should construct the lineup:
Asdrubal Cabrera
Jay Bruce
Neil Walker
Pitcher
Jose Reyes
This lineup is only temporary. As soon as the lineup is healthy again, if the Mets want to win, this is what it should be:
Michael Conforto
Asdrubal Cabrera
Yoenis Cespedes
Jay Bruce
Neil Waker
TDA