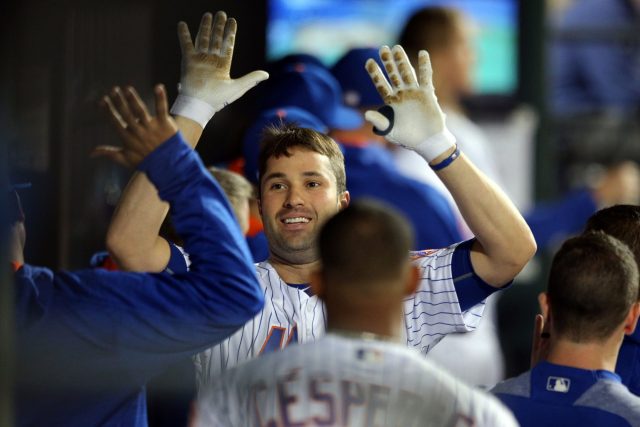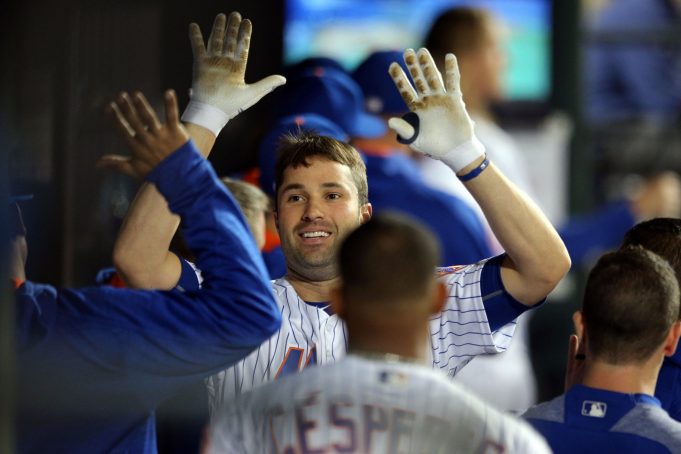 New York Mets second baseman Neil Walker gets a hold of one to record his first home run of the 2017 season. 
After a shaky beginning to tonight's game, Noah Syndergaard and the Mets found themselves in a very early 5-1 hole.
But, you know what they say about this team: Live by the long ball, die by the long ball.
Neil Walker took these words to heart. After an Asdrubal Cabrera single and a Jay Bruce walk, Neil took an 0-2 curveball and put it over the center field fence:
NEIL WALKER MAKES IT 5-4 PHILADELPHIA!! #ImWith20 pic.twitter.com/xaWNLclQjD

— GENY Mets Report (@genymets) April 21, 2017
Neil's first homerun of the season cut the lead from four runs to one. This was the first homerun given up by Phillies pitcher Aaron Nola all season.
Can Syndergaard and the Mets get their biggest comeback win of the young 2017 season?
Yo and Neil doing the Bernie together ????????? pic.twitter.com/Fpo1vkixfg

— KFC (@KFCBarstool) April 21, 2017