Whether it's helping bring the Mets a championship or being a valuable trade chip, Jay Bruce's offensive success helps the organization in more ways than one. 
F
rom day one, the Jay Bruce acquisition for the New York Mets was a less than ideal fit.
At last year's trade deadline, the organization wanted to make another run at a World Series but didn't have the offense to match their pitching. Bruce was arguably the best batter available, as he was sporting a batting line of .265/.316/.559 with 25 home runs and a National League-leading 80 RBIs.
Based on the numbers, he was going to add much-needed firepower to the offense while helping protect Yoenis Cespedes.
That's where the positives ended.
As a right fielder, Bruce brought another subpar defender to Queens, weakening an underwhelming outfielder in the process. The move forced Curtis Granderson to center — a position he didn't play regularly since 2013 — while forcing top hitting prospect Michael Conforto into a part-time role.
After the transaction, rumors swirled that Bruce asked the Cincinnati Reds to trade him anywhere but New York, making his transition to the Mets even harder.
The experiment failed to work in 2016. Once he swapped the red and white color scheme for blue and orange, Bruce saw his power surge decline, as evidenced by his eight home runs, 19 RBI, and .391 slugging percentage in his first 50 games with the club. He hit a putrid .176 over his first six weeks with the Mets. Terry Collins replaced him with Eric Campbell — a lifetime .221 hitter — in a big spot at the end of a game in late September.
He never truly looked comfortable in Gotham — and the fans let him know of their displeasures.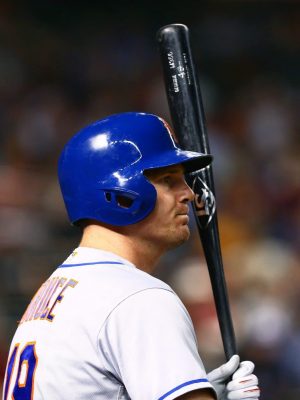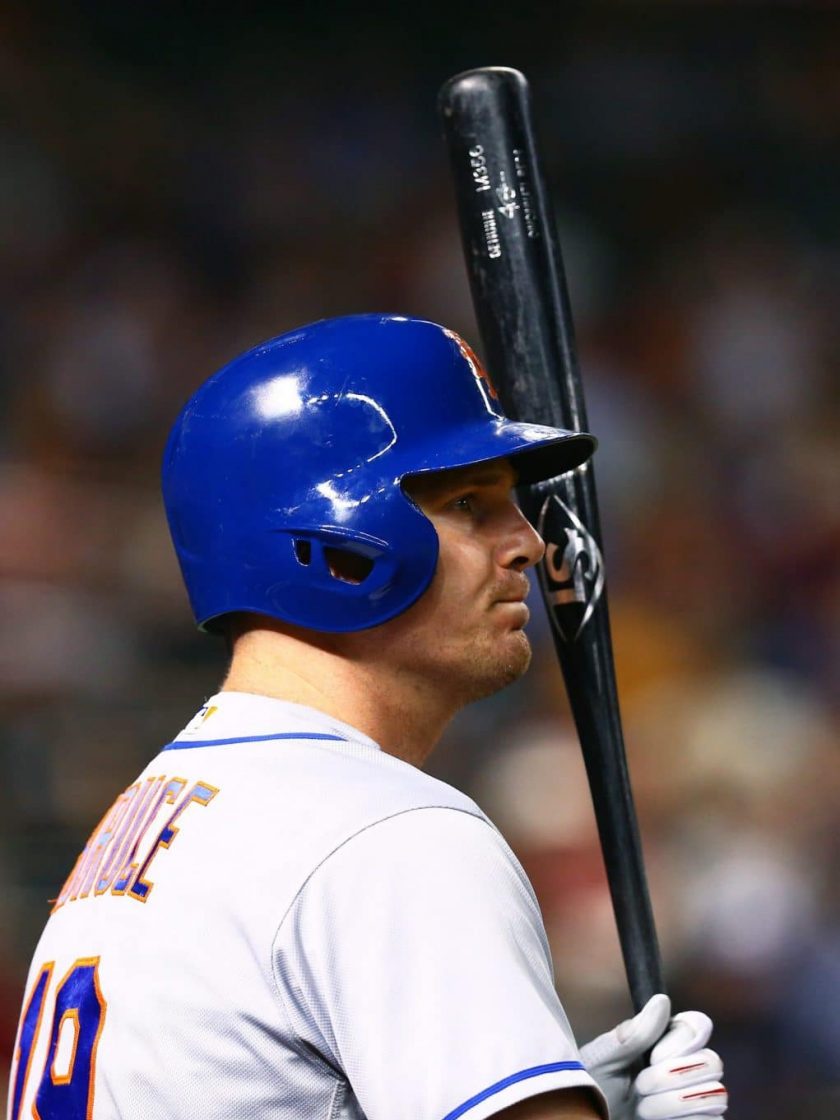 Despite giving up prized prospect Dilson Herrera and young southpaw Max Wotell, the Mets were prepared to end their relationship with Bruce during the offseason. Throughout the winter, the 30-year-old was long believed to be traded, with teams like the Toronto Blue Jays and Philadelphia Phillies being linked in some form or fashion. When GM Sandy Alderson didn't get an enticing package in return, he opted to keep Bruce.
The decision was questionable at best. The defense was still below average. Conforto was going to remain the fourth outfielder. The organization was banking on a resurgent year but many were far from optimistic.
It may have taken a while but Bruce finally looks comfortable in New York. He finally resembles the hitter he was with the Reds. He's finally the player the Mets were looking for when they got him.
Sure, the season is just 14 games old and the team is 8-7 — but Bruce has been their best hitter. In 55 at-bats, he's sporting a .309 average with six home runs, 14 RBIs, and a 1.060 OPS, leading the offense in all four categories. Bruce also tops everyday players in hits (17), on-base percentage (.387), slugging percentage (.673), and total bases (37). He's playing with a newfound confidence — one that wasn't seen in the second half of 2016 and has been welcomed in 2017.
Bruce's success will coincide with that of the Mets — in more ways than one.
A one-two punch of Bruce and Cespedes — one that stays healthy and on this torrid pace — will give the organization one of the best power combinations in baseball. Yes, Alderson still needs to improve the rest of the lineup; but having two big boppers in the middle of the lineup combined with a stellar starting rotation could have this team hoisting the Commissioner's Trophy at season's end.
But that's not the only way Bruce helps. What if Conforto continues to force his way into the lineup? What if Granderson and Lucas Duda and Neil Walker find their groove? Bruce could be the ultimate trade chip for Alderson, which could help revitalize the farm system or bring in a much-needed third baseman that can get on-base.
At this point in time, there isn't much more that can be asked out of Bruce.
But as the season goes on, he'll present a dilemma for the Mets — one that they'll be happy to take on.