Elite Sports NY takes a look at some early picks of who could fall victim to a trade deadline deal for the New York Mets.
T
he Major League Baseball July 31 trade deadline has been extremely kind to the
New York Mets
over the last few seasons, as that date has garnered general manager
Sandy Alderson
two of his current starting outfielders in
Jay Bruce
and
Yoenis Cespedes
.
The Mets also have a lot of young positional talent in the high levels of the minor leagues, leading one to believe that maybe some of the older players on their MLB roster may be on the chopping block come the deadline, in favor of their younger counterparts.
So follow ESNY down the yellow brick road of way too early trade deadline deal possibilities.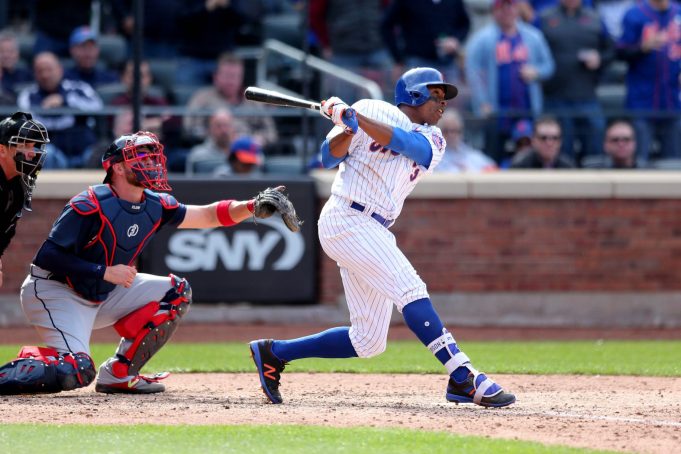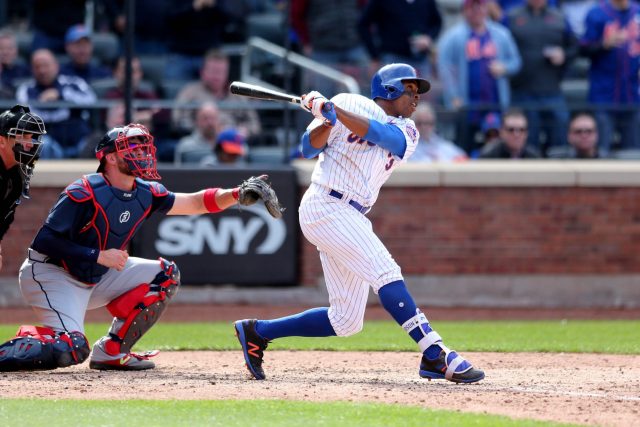 Grandy Be Gone
Over the first couple of weeks of 2017, it's been no secret who the worst performing outfielder has been — Curtis Granderson. So much so, that's it's become an increasingly entertaining idea across the Mets-verse that budding starter Michael Conforto deserves a shot in center field over the 14-year veteran.
Who would be a possible suitor for Granderson? A postseason-pushing team looking for a veteran lefty on an expiring deal.
With Conforto as his likely replacement, Alderson would be on the hunt for bullpen help, especially as consistency in the 'pen seems to be a weak point for this year's 25-man roster so far.
Maybe they find a way to get Bryan Shaw from the Indians, who already have a stacked relief corps and may be in need of a power bat come mid-summer.
Or maybe the Orioles would feel comfortable enough to give up either Mychal Givens or Brad Brach when manager Buck Showalter inevitably realizes that Seth Smith and Hyun Soo Kim are not viable enough corner outfielders on a seriously contending team.
A lot of this idea hinges on where exactly Grandy and Conforto are statistically come the All-Star break, though. For example, if Granderson is hitting for a decent average, with some power and a .340-plus on-base percentage — especially if he absorbs the leadoff role should Jose Reyes' struggles become prolonged — then there is no way a deal happens.
But hey, that's what's fun about "way too early."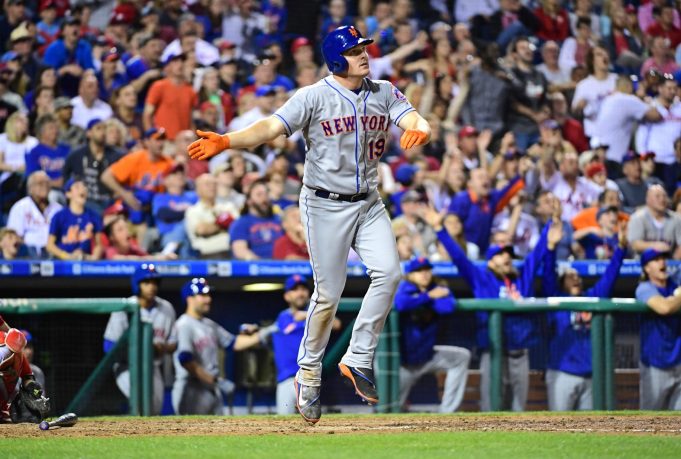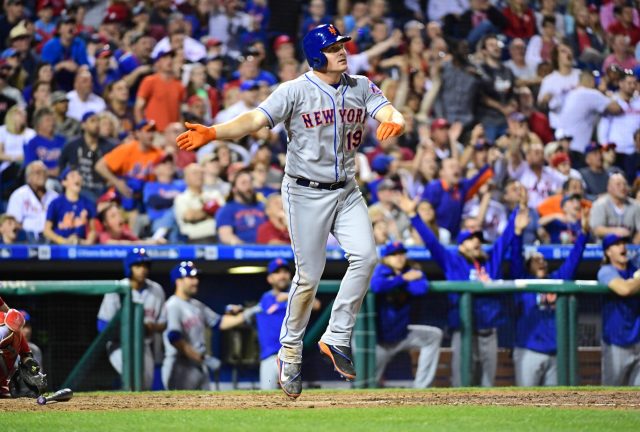 Bruuuuuuccceeee
This is the most likely trade to actually happen, as Bruce was heavily shopped this past offseason, although Alderson got no offers he found worthy enough for the movement of the former Cincinnati Red.
Then Mets top second base prospect Dilson Herrera was the Reds' main prize for their trade of Bruce to Queens —  a move that time alone will prove right or wrong.
So although Bruce did have a team option for 2017 on the table when he was brought over in July 2016 — a situation that doesn't exist this year — the Mets could still get a solid prospect haul for a 30 HR, 100 RBI-potential guy still in, or near, his baseball prime at a young 30-years-old.
The Mets largest area of prospect need is mainly third and second base, although there are some sleepers in the bottom of their top-30.
Maybe the Metropolitans get lucky with a trade for Blue Jays' third base prospect Vladimir Guerrero Jr. — yes he's the son of strong-armed outfielder Vladimir Guerrero — when GM Ross Atkins realizes he needs more power to replace the departed bat of Edwin Encarnacion.
It sure would be fun to see this kid in Queens.
#ThrowbackThursday to last summer when #BlueJays fans in #Lansing said hello to a 17 y/o named Vladimir Guerrero Jr. @VladGuerrero27 #MiLB pic.twitter.com/w99ofDbePs

— Emily Waldon (@EmilyCWaldon) December 15, 2016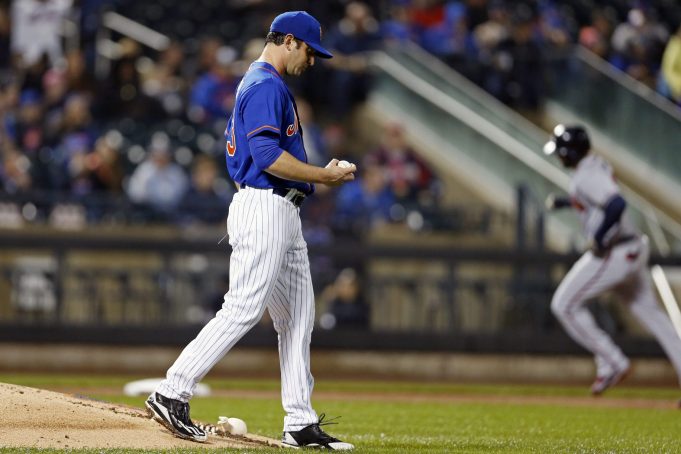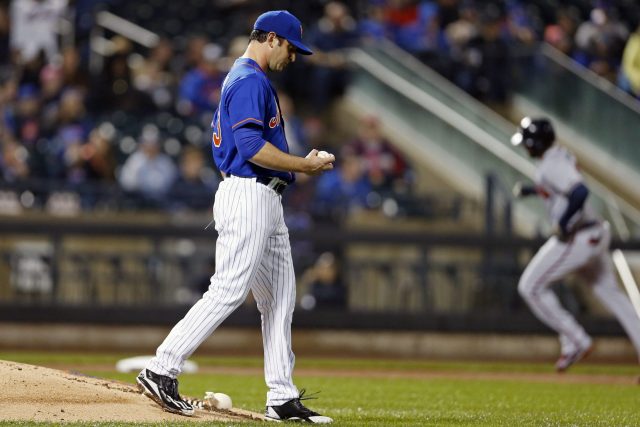 But the 'Dark Knight' Needs Gotham…
Let this be prefaced by the fact that we here at ESNY, realize that this is very unlikely, but definitely not impossible.
Alderson has to soon realize that the Mets have a lot of young pitching talent that they will, in the very near future, need to pay up for — i.e Noah Syndergaard, Jacob deGrom and Steven Matz.
Matt Harvey has begun the 2017 season 2-0, pitching to the tune of a 2.45 ERA, 0.98 WHIP and 15 strikeouts to three walks.
But the fact remains that injuries played a major part in the inconsistencies of his 2016 season. Although he took care of those problems in the past with Tommy John surgery, as well as, more recently, surgery to fix his Thoracic Outlet Syndrome, rotational longevity has to become a worrisome issue for Mets management at some point.
If Harvey continues on having a strong 2017 season, and Robert Gsellman and Seth Lugo find a way to calm Alderson into believing they could be legitimate replacement options quickly, the return the Mets could receive for a current ace-type arm would be exponentially huge — especially from a hungry postseason-chasing team.
In fact, they would likely be able to trade for a top or semi-top third base prospect, as well as a bullpen arm for the likes of the Dark Knight.
Keep in mind, though, that if the Mets do hold onto Harvey, he could become a free agent as early as 2019.