Is it possible? Could young Anders Lee actually snag the MVP away from all-world talent John Tavares? Here are the New York Islanders awards.
N
ew York Islanders
fans were just starting to get used to seeing their beloved Isles play in the Stanley Cup playoffs, but, unfortunately, they came just one lone point short of the
Toronto Maple Leafs
for the final spot this past season.
The Islanders dug themselves into a steep hole early in the season, which later turned out to be doomful in the end. Between the slow start, Garth Snow, Jack Capuano, Garth Snow, sloppy defense and oh, I almost forgot Garth Snow, the Islanders failed to make the playoffs for the first time in three years.
But that's a different story. When Doug Weight took over, this team had new life and returned to the team we thought they were heading into the season. Behind their new coach, the Islanders rallied into playoff contention slipping in and out of the last Wild Card spot down the stretch. Even after a little rough patch including a crushing 6-3 loss to the Philadelphia Flyers and the loss of captain John Tavares, the Islanders kept on fighting, winning their final six games, making every game matter until the regular season finale.
The season did not end how we wanted it to, but the future is bright for this team if owners Scott Malkin and John Ledecky can make the right moves. But all we can do for now is just reflect on this past season. Here are my 2016-17 New York Islanders season awards.
MVP, Anders Lee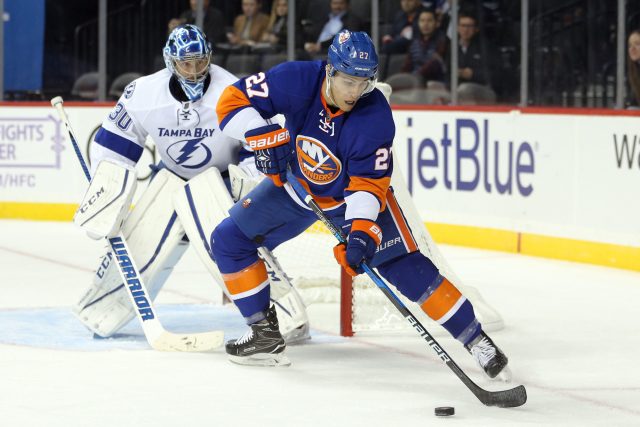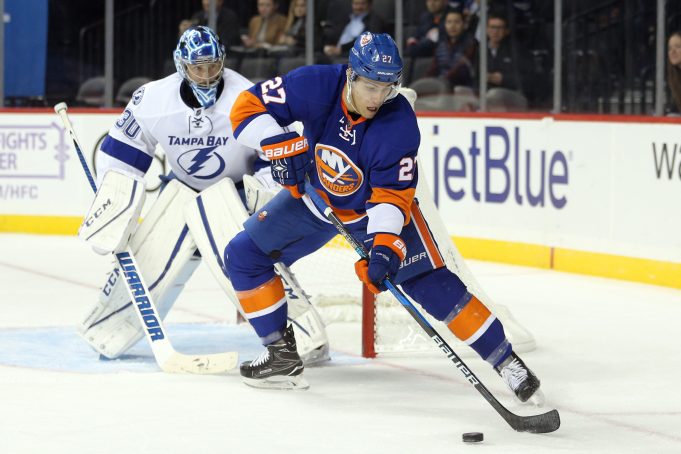 One of the biggest takeaways from this season was the progression of Anders Lee as a hockey player. The 26-year-old winger had a career high with 33 goals and 52 points, adding 18 assists with a plus 9. Obviously, anyone playing alongside John Tavares will have an increase in their production, but Anders proved he could do it without him too. In the final five games without Tavares, Lee raked in five goals and an assist.
Despite the Islanders atrocious powerplay, Lee was one of the bright spots on it. His grittiness and toughness in front of the net caused chaos for opposing defenders and goalies. Lee finished with a team-high of nine powerplay goals.
Along with contributing on the ice, Lee contributed even more off the ice. On March 18, Lee hosted the "Anders Lee Kancer Jam." The event was a kan jam tournament which included many Islander players and people of the community. According to the fundraisers site, the tournament raised nearly $100,000 to go towards the fight against cancer.
Lee is quickly becoming a fan favorite on Long Island and we can all but hope he keeps on progressing.
Most Improved, Josh Bailey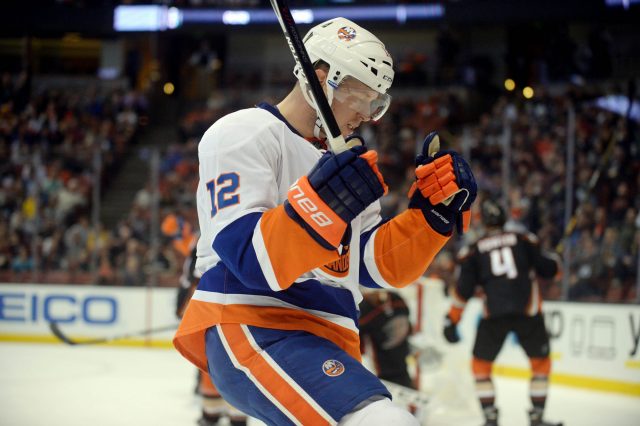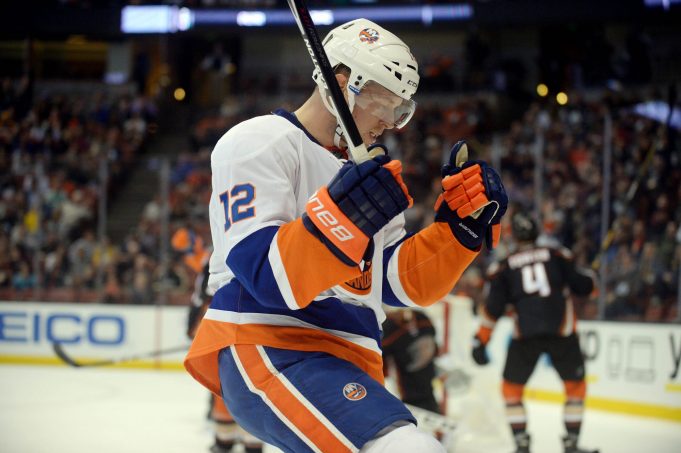 Since being drafted in 9th overall in the 2008 NHL draft, Josh Bailey has always been criticized by Islander fans. This season Bailey took some of that heat off his shoulders by having his best season to date. For the first time in his career, Bailey played in all 82 games and posted career highs with 43 assists and 56 points, passing his previous highs by double digits.
Watching Bailey play side-by-side with John Tavares and Anders Lee on the first line was one of the more fun things to watch this season. Game by game you could see the chemistry build between them, bringing out the best in all of them.
Even when the Islanders ran into some rough stretches, Bailey was on of the only players consistently putting up points from October into April. Bailey will look to carry over his success into next season, as he enters the final year of his five-year deal that he signed before the 2013-14 season.
Most Underappreciated, Calvin de Haan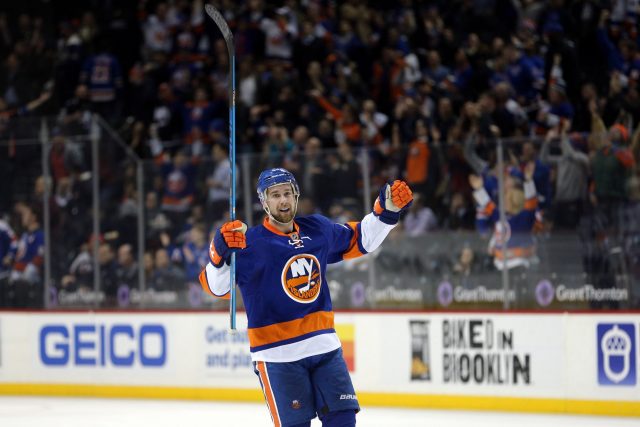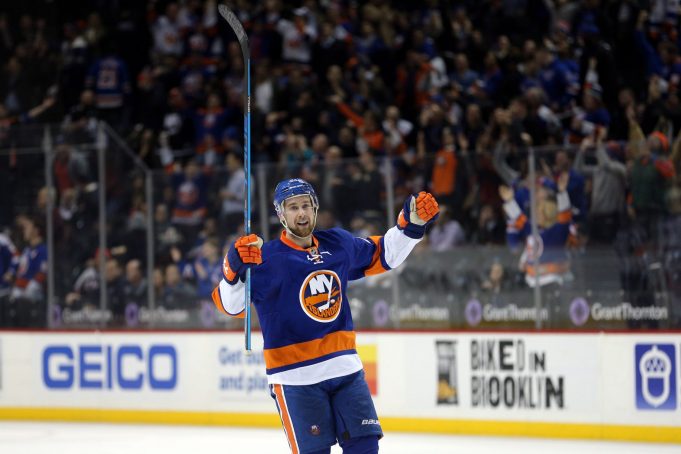 With the big names of Nick Leddy, Johnny Boychuk, and Travis Hamonic, Calvin de Haan gets lost in the mix of the Islanders talented defensemen. But in a year of sloppy defense, de Haan thrived posting his best season since coming into the league full time in 2013-14.
de Haan posted career highs in every major category, playing in all 82 games, scoring five goals with 20 assists, and finished with a plus 15 rating, second best on the team. He excelled the most in getting into the shooting lanes and blocking shots. de Haan finished with 190 blocks, the fourth most in the NHL this season.
Hopefully, de Haan will be back in orange and blue next season. Not because his contract is up, but rather because of the NHL expansion draft. Depending what route the Islanders take with protecting their players, de Haan might be one of the last players not protected by the Islanders. If not protected, it would be stupid for the Las Vegas Golden Knights not to select him coming off the year he just had.
Goal of the Year, John Tavares
Who else but John Tavares to deliver the goal of the year for the Islanders. Just skates so graciously in the slot with St. Louis Blues defenders around him and then delivers a vicious wrist shot bar down. Even after watching this goal on a million times during commercial breaks during the games, I still never got sick of it. You'll see this goal many times on Tavares career highlight reel.
Biggest Disappointment, Thomas Greiss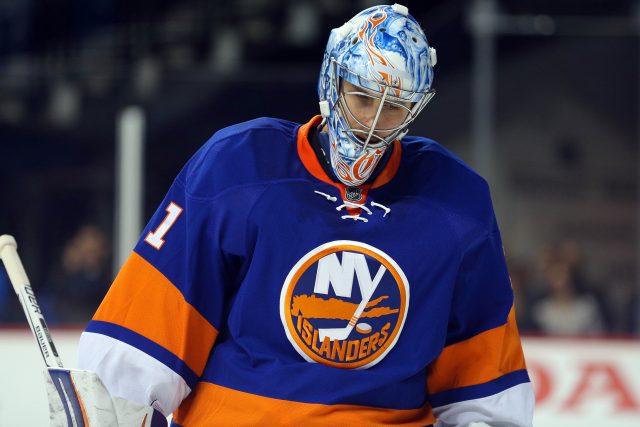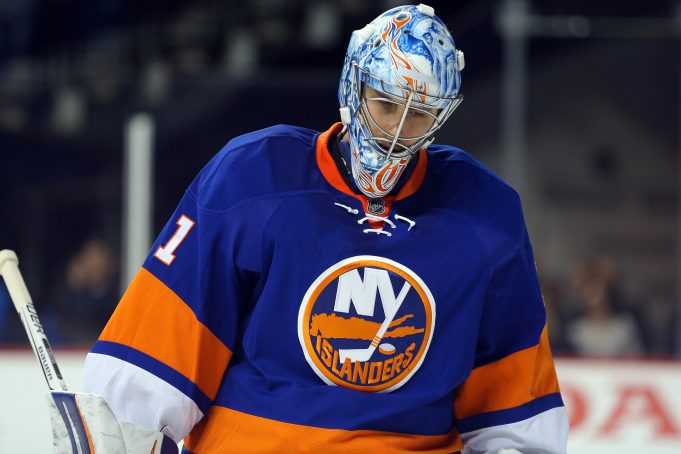 Thomas Greiss was a pleasant surprise for the 2015-16 season. Playing mainly as a backup, he held his own and stepped up and help the Islanders win their first playoff series in 23 years after Jaroslav Halak went down with an injury late in the season.
The 2016-17 campaign didn't treat Greiss as good. Playing as the starting goalie for most of the season, Greiss had a decrease in his numbers across the board, with a .913 save percentage allowing 2.69 goals per game. Then again, it's hard to put all the blame on this guy with Garth Snow completely botching this team's goalie situation.
Despite his up and down play, the Islanders extended Greiss for three years $10 million back in January. Greiss will be the Islanders goalie till top goalie prospect Ilya Sorokin is NHL ready.
Rookie of the Year, Josh Ho-Sang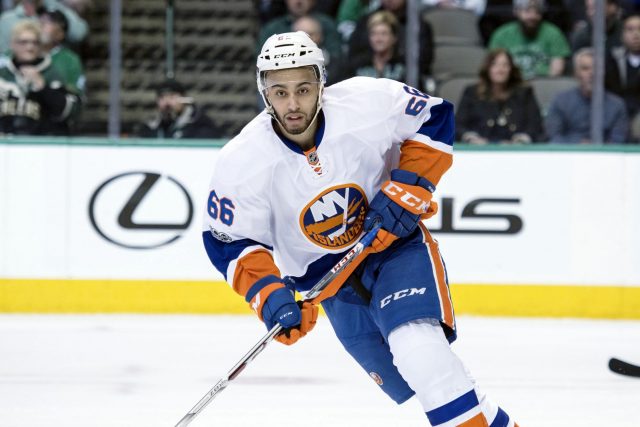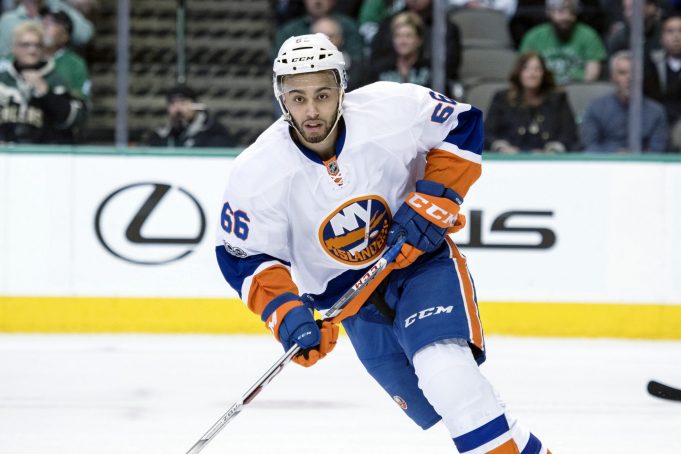 Between Anthony Beauvilier, Matt Barzal, and later on Connor Jones, the Islanders had some rookies get their first taste of the NHL this season. Without a doubt, Josh Ho-Sang was the most exciting and productive of the crop. I know Beauvilier was on the team longer, but how can you not give this to Ho-Sang?
He was a major spark plug for the Islanders during that grueling 10 game road trip and down the stretch. Watching him and Tavares play together was just spectacular. From his smooth skating to silky mitts to his dazzling feeds, the kid just does it all. I am in shock in some of the feeds Ho-Sang gives to his linemen. Even if it doesn't lead to a goal, you gotta appreciate it.
Here pic.twitter.com/oQtG5tiD4H

— YeSUV? (@IslesWhiteSUV) April 2, 2017
He quickly rose up as an Islander favorite and he only played in 21 games this season. During that span, Ho-Sang finished with four goals and six assists, but that doesn't do justice for the energy he brings out there on the ice.
What I'm excited about most next season is seeing a full year of this kid. As much as I loved the Lee-Tavares-Bailey line, I would really love to see Ho-Sang on that line with Tavares. For years, Islander fans have been saying the front office needs to find Tavares a winger. Look no further Garth Snow (or whoever takes his job), Ho-Sang is the man for the job.
The "Don't Let The Door Hit You On The Way Out" Award, The Black Jersey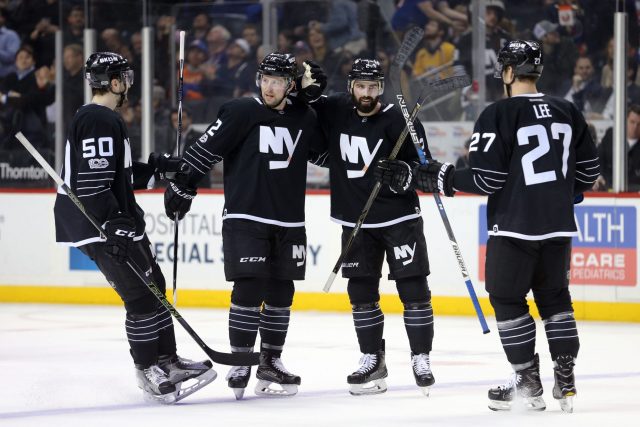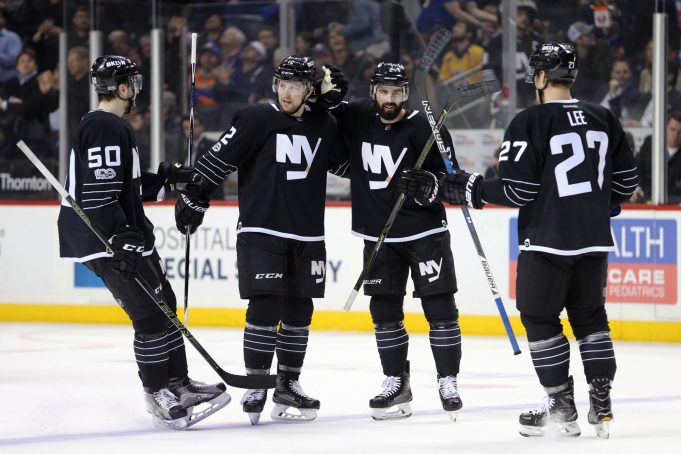 Alright, this award is a far stretch, but I just made it up to say goodbye to the Islanders horrendous, despicable, dreadful third jersey. With Adidas replacing Reebok as the makers of the official NHL jersey, they announced back in January that they will not be producing third jerseys for the 2017-2018 season. This means the end for those disgusting black jerseys … for now. But until then good riddance. It's time to find a new jersey Pedro.
Do you feel that? The calm that has overtaken the air. A storm is coming, with power only one man can harness and turn into wins. Pedro. pic.twitter.com/hHzegPTfiI

— connor (@ConIsles) March 13, 2017
Hopefully, when third jerseys return the Islanders will think up of a better design. It'll be their last season in Brooklyn anyway, so I would highly doubt they go back to the black ones anyway.