The New York Knicks need an upgrade at the point guard position and this free agency period presents a good amount of options.
T
he New York Knicks will be in play for a point guard this offseason.
Derrick Rose
has had flashes of brilliance, but he'll be a free agent. Expect the team to add a veteran through free agency, despite the Knicks positioning for a lottery pick in a draft class deep with point guards.
The big names like Stephen Curry, Chris Paul and Kyle Lowry are long shots to leave their current situations, especially for what the Knicks have to offer. Here are the likely possibilities according to who will be on the market.
The Utility Guy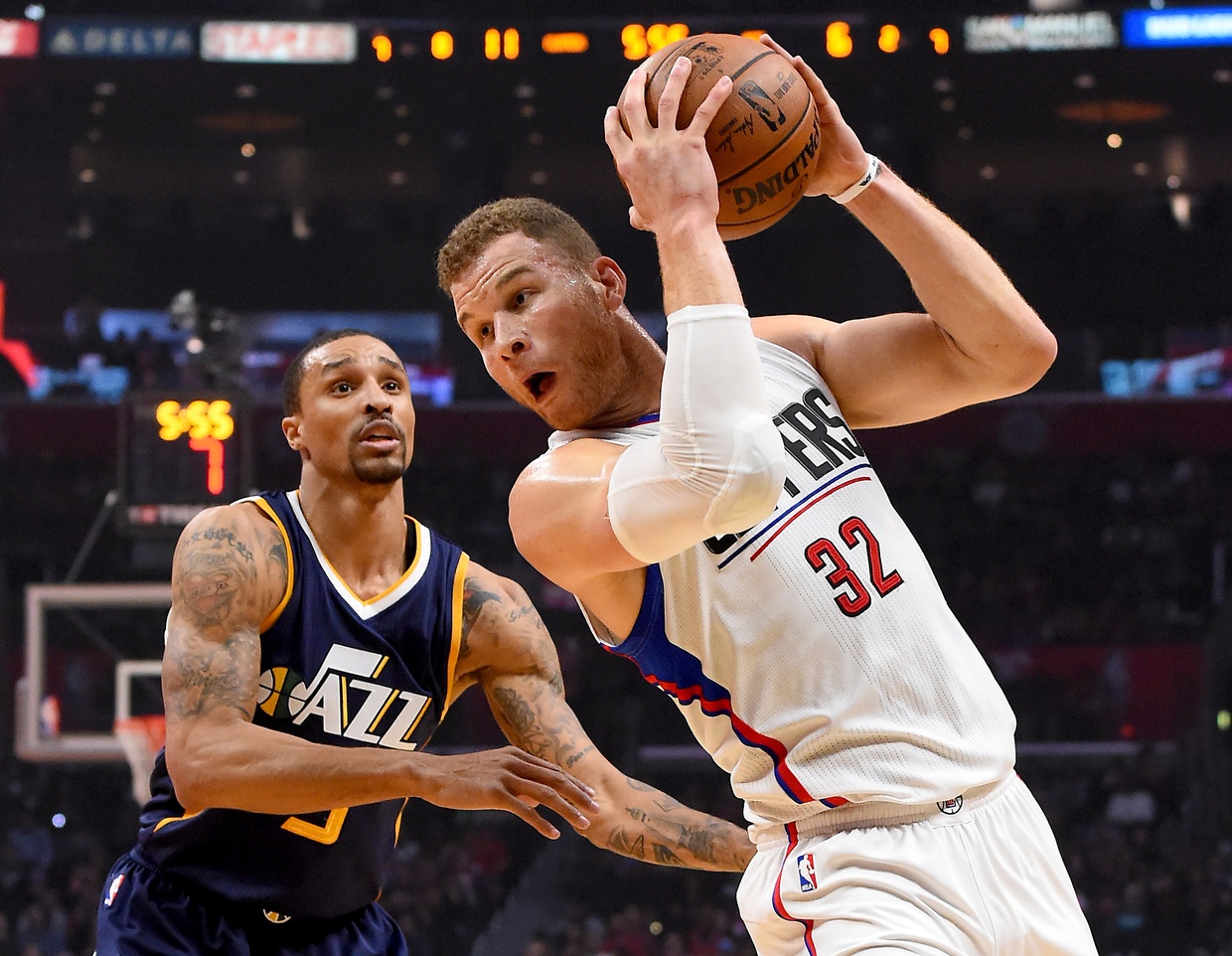 George Hill, UFA
Age: 30 (5/4/1986)
Experience: 9th Season
2016-17 Slash Line: .471/.393/.800
2016-17 Season Averages: 32.0 MPG, 16.9 PPG, 4.1 APG, 3.5 RPG, 1.0 SPG, 1.8 3PM
On paper, George Hill seems like the quintessential target for the Knicks point guard spot. Hill is great at spacing the floor, shooting at almost 40 percent from three. He doesn't need the ball in his hands to be effective on the court.
Additionally, If the Knicks were able to pull Hill away from the Jazz, he'd immediately improve the team's primary weakness, defense. His game is a perfect match for the triangle offense.
As much as Hill provides when he's on the court, the problem is he's been injury prone this year. It is hard to overlook committing a lot of money in free agency to a 31-year-old point guard who has trouble staying on the floor. Especially for a team that is in the rebuilding phase.
The Utah Jazz's top priority this offseason is keeping all-star Gordon Hayward. This could lead Hill, who is seeking a contract similar to Mike Conley, out the door.
Although George Hill has missed many games this year, he is having his most productive offensive season. The Jazz are remarkably better when he is on the court due to his efficient shooting and solid defense. The Knicks could use that although a max contract would be a steep price to pay.
Family Affair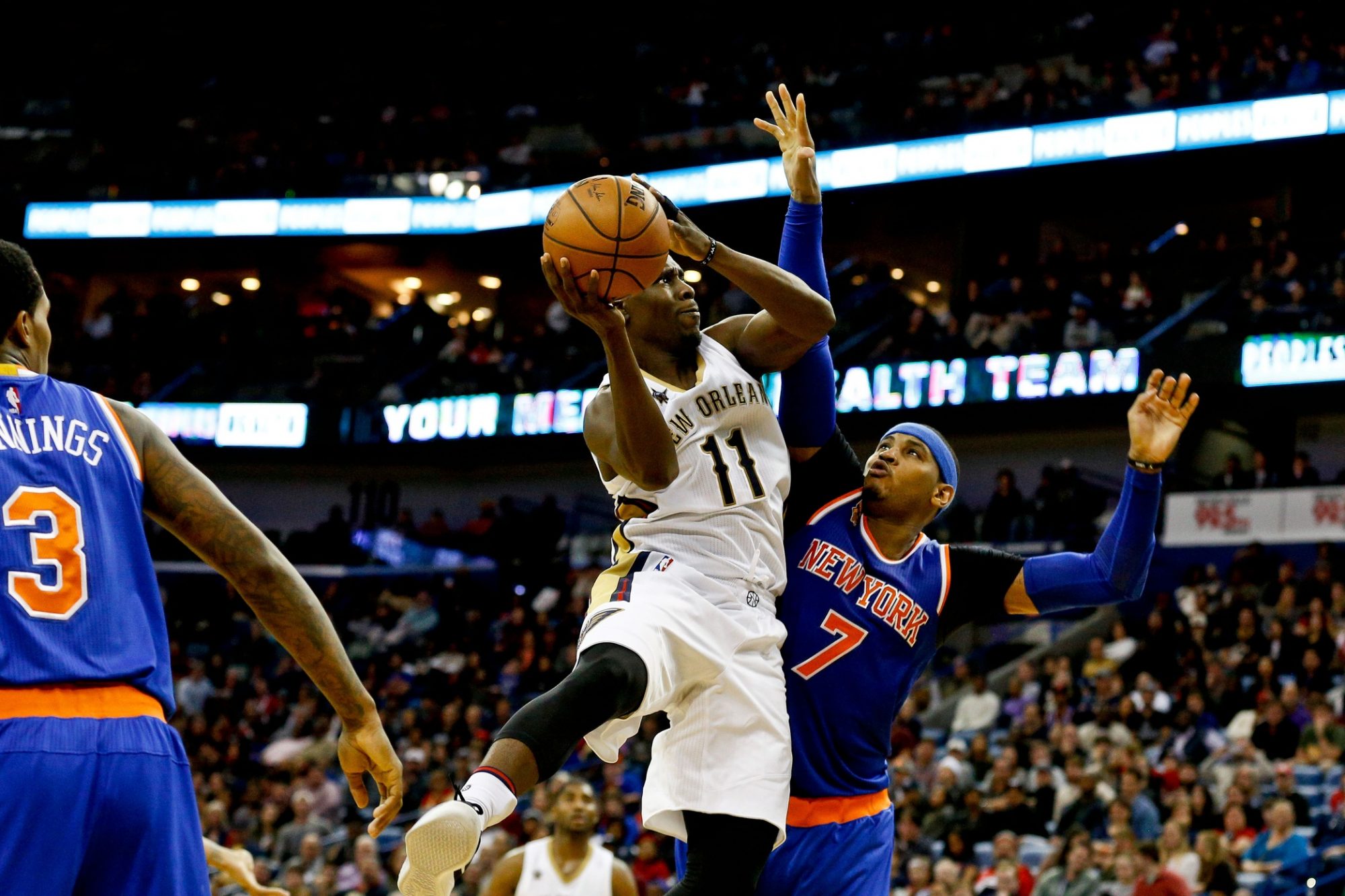 Jrue Holiday, UFA
Age: 26 (6/12/1990)
Experience: 8th Season
2016-17 Slash Line: .454/.369/.705
2016-17 Season Averages: 33.1 MPG, 15.7 PPG, 7.3 APG, 3.9 RPG, 1.6 SPG, 1.6 3PM
Jrue Holiday will have a tough decision this summer. On the one hand, play with two all-star big men, Demarcus Cousins, and Anthony Davis. On the contrary, join his brother Justin in New York and play with a rebuilding Knicks team.
Jrue Holiday is a great fit for the Knicks. Jackson covets guards with size, and at 6-4 Holiday fits the bill. Holiday brings a lot to the table. He is shooting 36 percent for his career from three demonstrating his floor spacing ability. Holiday is a solid defender, with the capacity to stay in front of his man and has the length to play the passing lanes.
The problem with Jrue is he is often injured. Holiday will be 27 years old once the summer comes around and a fresh start elsewhere may be what he needs to regain all-star form.
Holiday, being a seven-year vet will qualify for a max tier contract that pays more than $25 million. He's young enough to commit significant money to as the new core of the Knicks continue to develop.
Overall, his averages this year are amongst the best for the former all-star's career. He provides effort on defense and is in control on offense. Look for the Knicks to make a play to unite the Holiday brothers this offseason.
The Scrappy System Vet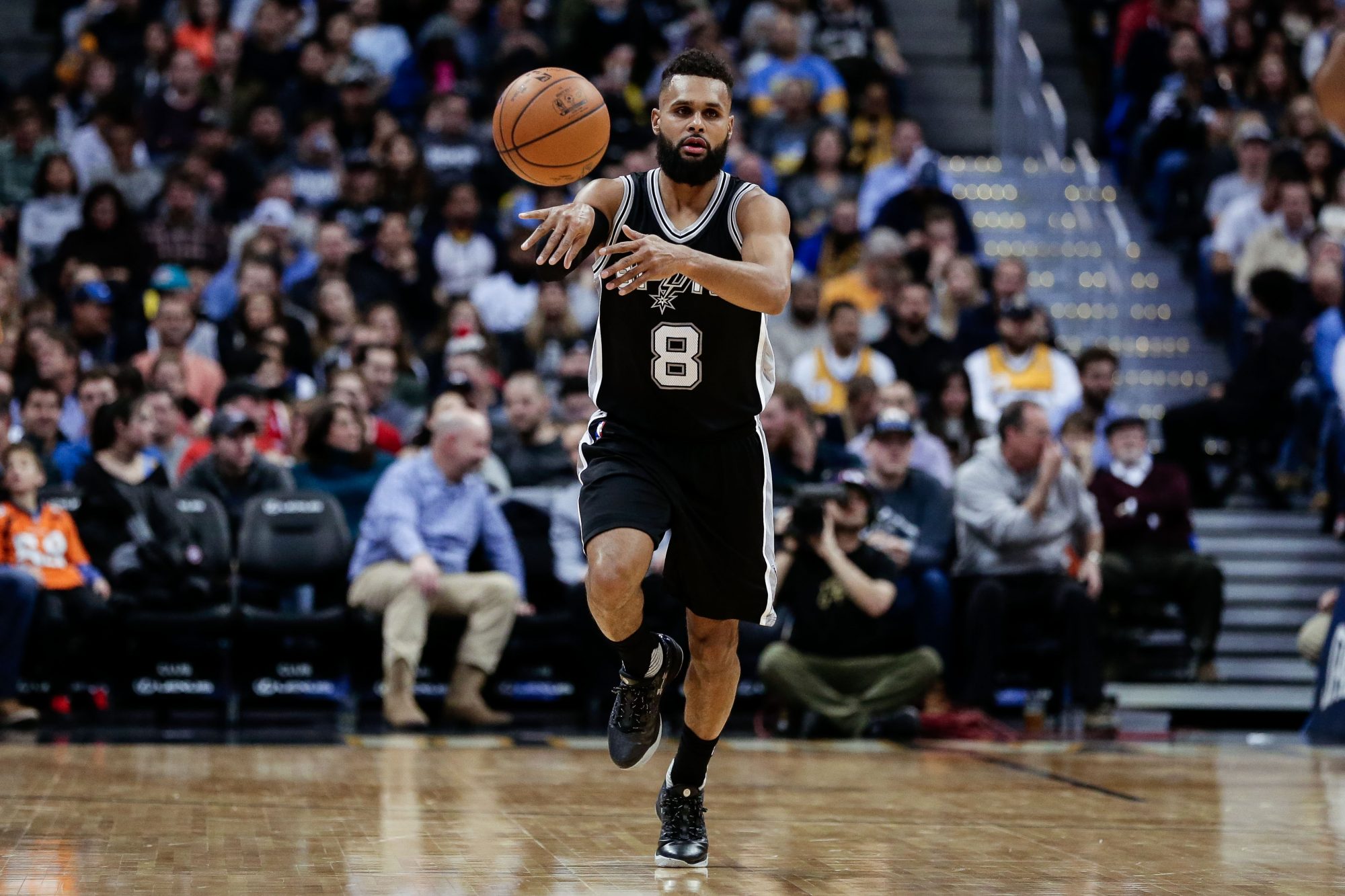 Patty Mills, UFA
Age: 28 (8/11/1988)
Experience: 8th Season
2016-17 Slash Line: .447/.419/.825
2016-17 Season Averages: 22.1 MPG, 9.8 PPG, 3.5 APG, 1.8 RPG, 0.8 SPG, 1.9 3PM
Patty Mills has thrived in a bench role for the San Antonio Spurs. He's tailor made for the Spurs system of passing and moving without the ball. Low and behold, the Knicks have committed to running the triangle full-time next year, which could appeal to Mills.
Mills has been an excellent shooter throughout his career, shooting 39 percent. His presence would open up the court more for drive and kicks. Mills game has improved each year, and he's been rewarded with more playing time. He's very effective without the ball in his hands which is an important skill for point guards playing the triangle.
Although his play has warranted starter minutes, it remains to be seen if Patty Mills can handle being a starting point guard on a nightly basis. Mills is not a lock down defender but can stay with today's shifty point guards.
Mills is a solid veteran that would bring a winning pedigree and leadership to the Knicks. His current market value puts him in the four years $70-$80 million range. He's not a flashy piece to build your team around, but a glue guy that brings everything together.
Jack of all trades
Jeff Teague, UFA
Age: 28 (6/10/1988)
Experience: 8th Season
2016-17 Slash Line: .443/.363/.864
2016-17 Season Averages: 32.4 MPG, 15.3 PPG, 7.8 APG, 4.3 RPG, 1.3 SPG, 1.1 3PM
Jeff Teague will be a free agent in 2017 after joining his hometown Indiana Pacers. Although he and the Pacers got off to a rough start, Teague managed to bounce back nicely. He's been linked to New York in previous trade rumors and also commented on the intrigue of playing here.
On the court, Teague is a great facilitator and master at executing the pick and roll. He's great at getting to the rim although he is not quite the finisher that Derrick Rose is. Teague's jump shot is much better than Rose, especially from three-point range. He's also good at playing the passing lanes.
In the modern NBA where point guard is the premier position, Jeff Teague does not blow you away. He is a jack of all trades but master of none.
It also remains to be seen if he'd be adept at transitioning to the triangle. Teague, who will be 29 in June, does not believe the approach is right for a penetrating point guard like himself or Rose.
Via Marc Berman of The New York Post:
"I think a player like Rose, it gives you a better chance of containing him."
The likelihood of Teague seeking max money combined with his mentality towards the triangle strongly diminishes the probability of Teague ending up in a Knicks jersey this offseason.
The Incumbent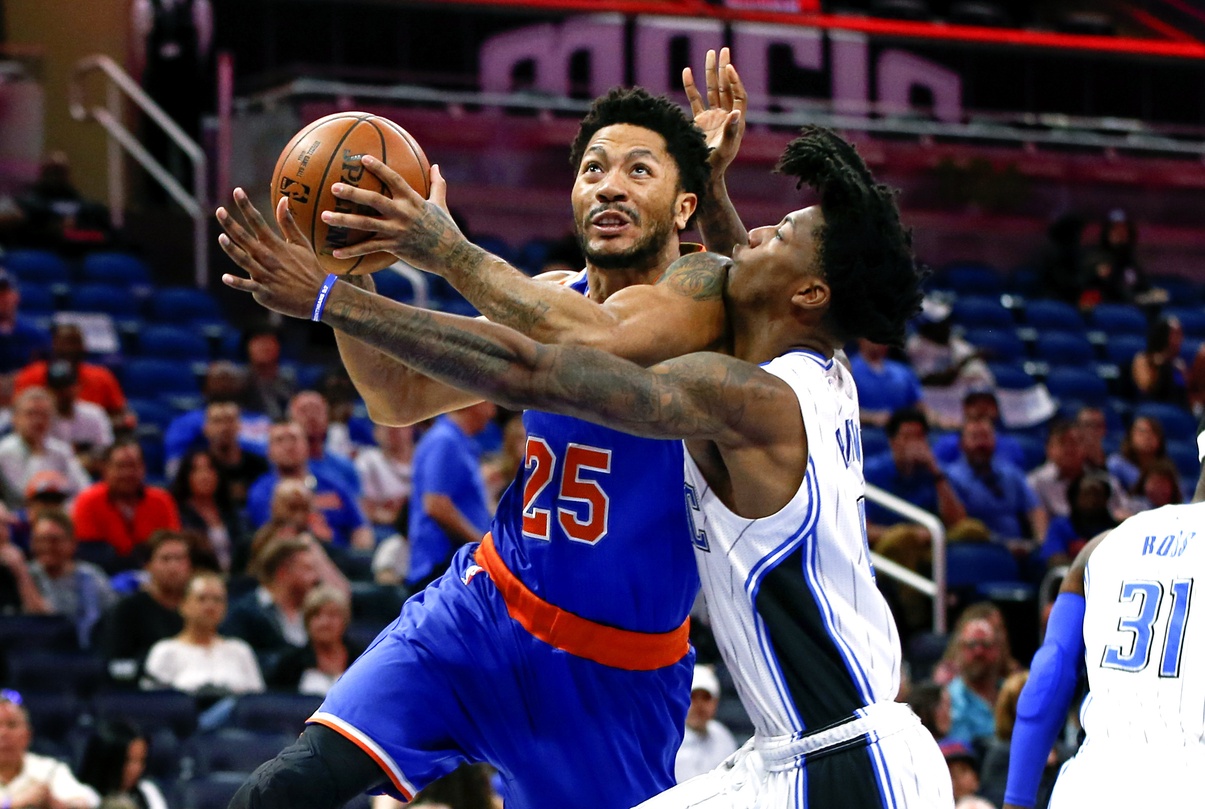 Derrick Rose, UFA
Age: 30 (10/4/1988)
Experience: 9th Season
2016-17 Slash Line: .471/.217/.874
2016-17 Season Averages: 32.5 MPG, 18.0 PPG, 4.4 APG, 3.8 RPG, 0.7 SPG, 0.2 3M
Expectations went through the roof when the Knicks acquired Derrick Rose last summer. This team was expected to be in the playoff hunt, but that did not materialize. Rose's contract expires at the end of this season.
The former MVP played throughout the season has been pretty good from a strict numbers perspective. He's shown flashes of the rare athleticism that made the youngest MVP in NBA history. Not too many point guards match Rose's uncanny ability to get to the hoop and finish consistently.
Admittedly, most signs point to the two sides going separate ways once free agency hits. Rose has voiced negative opinions about the triangle since training camp, calling it random basketball. Both coach Jeff Hornacek and team president Phil Jackson expressed 100 percent commitment to running the triangle next year.
The Knicks were abysmal all season on the defensive end, and Rose doesn't offer much resistance on a nightly basis. Furthermore, Rose lacks the ability to stretch the floor from an unwillingness to take and make three point shots.
There is still a slight chance that the incumbent remains with the team. He recently expressed that he would be comfortable in any system. Also, with another year under his belt with triangle tutelage, Rose play within the system should improve.
The dysfunction of the Knicks franchise could play a role in the free agency market draw. Rose has stated recently that at this stage in his career he prioritizes winning over money. If other available options stay clear and the price is right, Rose returning to the Knicks is a possibility.