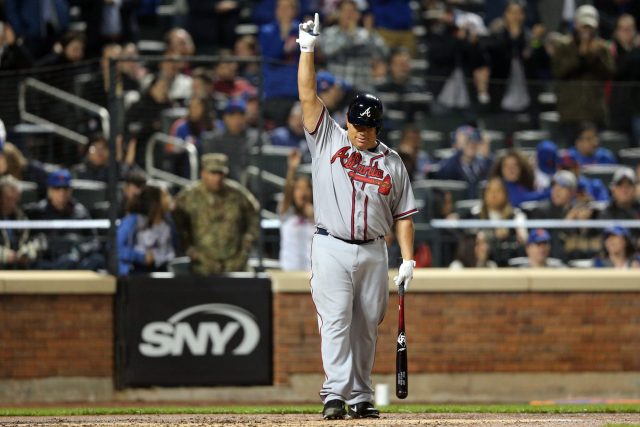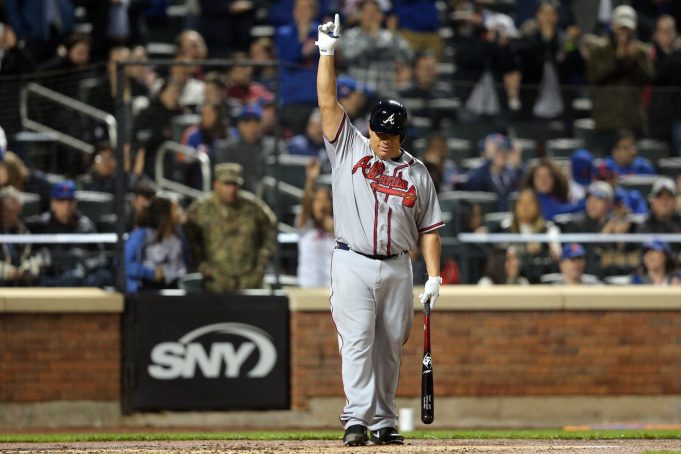 Former New York Mets and current Atlanta Braves starting pitcher Bartolo Colon strolled to the plate at Citi Field to a standing ovation.
You knew he'd be received well, despite signing with a rival NL East team in the Atlanta Braves.
Tonight, with the Braves in Flushing taking on the New York Mets, Big Sexy strolled to the plate at Citi Field to a standing and rousing ovation:
https://twitter.com/EliteSportsNY/status/849773736010149888
And for the greatest sign in 2017, hand down, this guy takes home the prize:
And the greatest sign of 2017 goes to this guy …#BartoloColon pic.twitter.com/oTsZ6QwK1O

— Elite Sports NY (@EliteSportsNY) April 6, 2017
Colon, despite only playing three seasons with the Mets, is an endearing figure way beyond his service time. He's become a cult hero of sorts, despite his laughable frame and joking persona.
Mets fans are happy just to see him tonight, despite the uniform on his back.
Ovation aside, Colon's work on the mound has been tremendous. Through three innings, he's allowed no hits, only one walk and struck out four while holding the Mets scoreless.