After becoming a fan-favorite with the New York Mets, Bartolo Colon returns to Queens a familiar face in a rival's uniform.
F
or the past three years,
Bartolo Colon
's work on the mound for the Mets always represented much more than just another pitcher making his turn in the rotation. It eventually became entertainment, as at times nobody would know what would come from him, whether it was a wacky defensive play, running the bases or even that night last May in San Diego when the impossible happened — Bart smacked a home run.
Now its 2017, and Colon, who is 43-years-old, is a member of the Atlanta Braves starting rotation. He left the Mets in free agency this past offseason after three effective seasons in Queens.
A major part of the decision by general manager Sandy Alderson to let Bart walk was due to a lack of enough space in the rotation with Zack Wheeler, Matt Harvey, Jacob deGrom and Steven Matz all ready to come into 2017 healthy, along with emergences of "ReplaceMets" Seth Lugo and Robert Gsellman.
But Colon was not ready to retire, and he earned a one-year deal for $12.5 million with the Braves.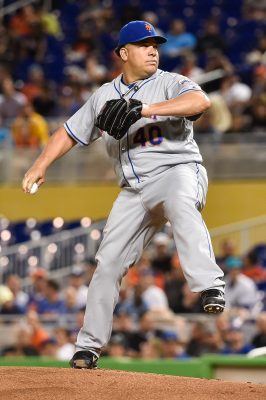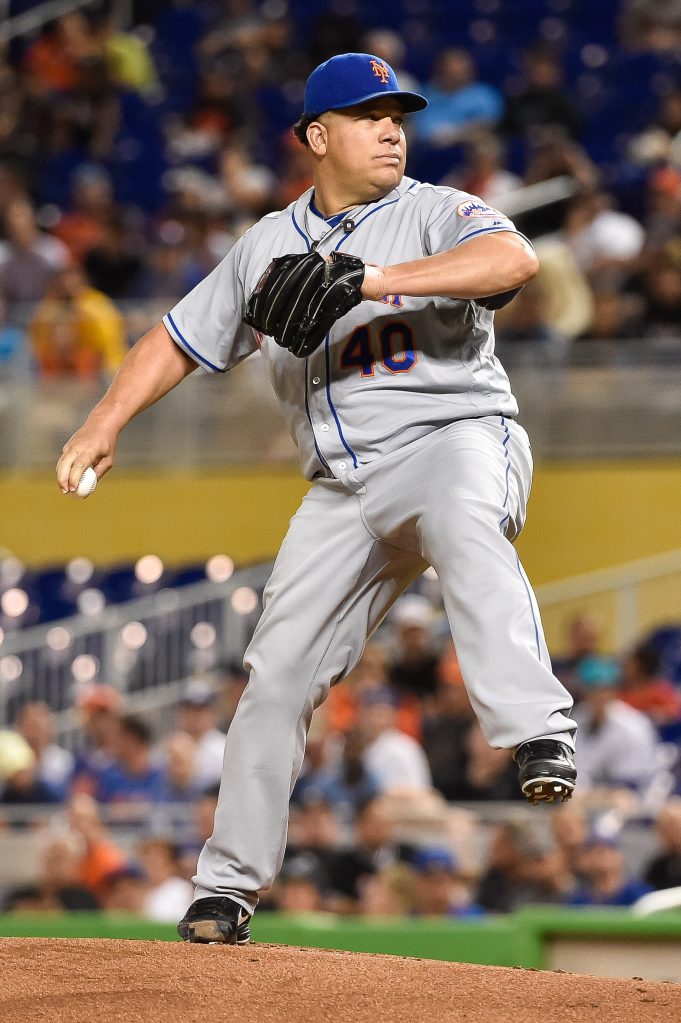 The Mets felt it was best for the franchise to move on from Colon and let the young pitchers work for the spots in the pitching staff.
His new squad is a rebuilding group in need of veteran leadership and innings-eaters, two roles Colon can fill.
"I'm very happy, very excited to be with this new team here,'' Colon said to the NY Post in February. "I'm excited for the opportunity to see how I can contribute and how we can progress as a team."
He will start for the Braves at Citi Field opposite deGrom tonight, but unlike others who have left the Mets for division rivals in the past, this return could feel totally different when Big Bart steps on the mound.
Nothing should be expected but cheers and a standing ovation for anything he does, simply because of how much he was loved by the Mets, their fans and his teammates. He received a loud ovation during the player introductions in the Opening Day ceremonies on Monday.
The Bartolo Colon ovation at Citi Field. pic.twitter.com/4YbalfZ4Gl

— Anthony DiComo (@AnthonyDiComo) April 3, 2017
First on the mound, Colon was nothing but productive over his three years in New York. He went 44-34 with a 3.90 ERA and started 95 games, including 30 plus starts in each season for a guy in his 40, while also making some nice plays in the field he will no doubt be remembered for.
He also had a major impact on the young pitchers in the Mets organization and played a big role himself in helping the team win the 2015 National League Championship.
Off the mound, Colon's at-bats were always ones to look forward to, and there will be plenty of those opportunities to watch him at the plate again this season. It was always an ominous feeling not knowing whether he would just take a strikeout, attempt to get a hit, try to hustle for extra bases or hit a historic home run against the Padres that became a major trending topic on social media.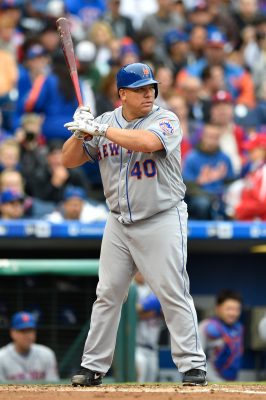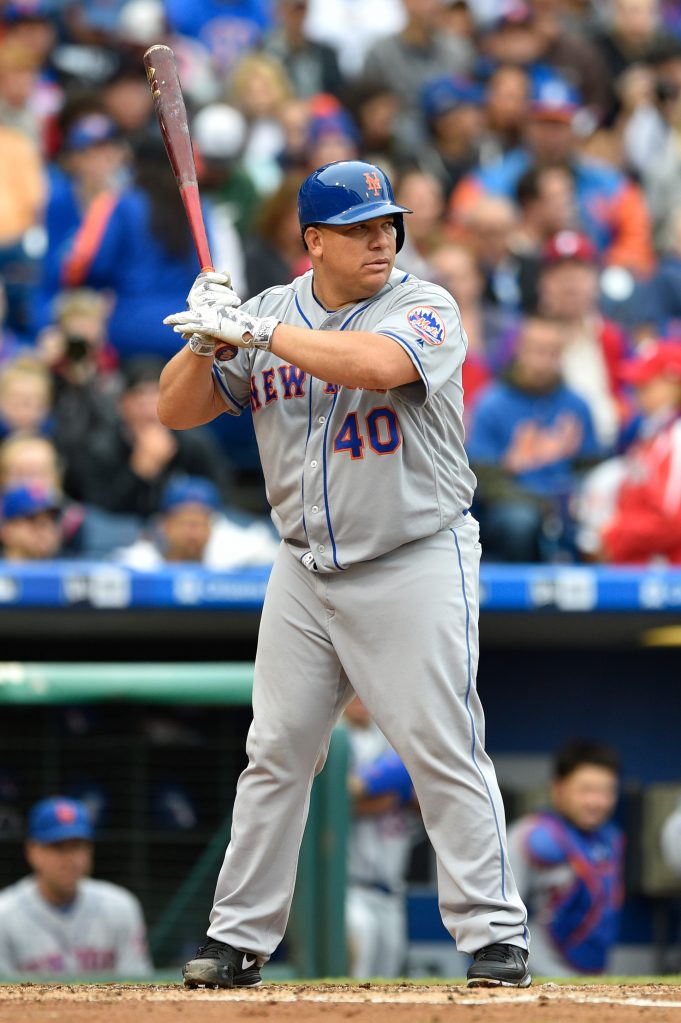 Yeah, that time.
"I just want to let the Mets fans know that I care about them a lot, and I'm definitely going to miss them, but I hope they understand it's a business," Colon said.
Even as a member of the Braves, many Mets fans are likely still rooting for some more entertainment and success for Big Sexy.
On the mound, Colon enters the year with 233 career wins in what will be his 20th MLB season. He is trailing fellow Dominican Juan Marichal who has 243 career victories in the all-time win list for pitchers from the Dominican Republic, while Dennis Martinez holds the all-time record for wins among Latin American pitchers with 245.
This might be a return to a former home like none other we've seen before, and it's simply because it's Colon and anything can happen. Players like Bart define what makes baseball a great game to be a part of.