With MLB Opening Day here, we take a close look at the similarities and differences between the New York Yankees and New York Mets entering the 2017 campaign.
A
pril brings a lot of great things to New York City. In Central Park, the flowers and trees begin to bloom. On the streets of midtown, fashions change colors from dark to light. Women's skirts get shorter and men's shirts come untucked.
Downtown, the Tribeca Film Festival kicks off. The kids start to party on spring break. Many of us adults enjoy religious celebrations over the Easter and Passover holidays.
And finally, when it comes to sports, both the NHL and NBA regular seasons give way to brand new playoff tournaments for the teams fortunate enough to have earned their way in.
Even with all that is going on in this great city of ours, the April tradition that I'm most fond of is not as tangible as flowers or films or colored eggs or playoff tickets. For me, my favorite thing to do in April is to debate with New York Mets fans about why the Yanks are going to field the better team this upcoming season.
1986
A
t 12-years-old, my family moved out to New Jersey. My first friend in the burbs was an honest to goodness Mets fan. His name was Jay Silver.
Jay and I would wander the streets day and night, breaking in our mitts with spit and oil. We'd toss the ball around for hours, play Wiffle Ball, trade baseball cards and do all the other things that 12-year-olds in the eighties did (for more on that check out the show Stranger Things on Netflix, as it's pretty damn awesome). The thing we did most was talk New York baseball.
By the time spring training ended, we had debated about every position on the diamond. In my opinion, Don Mattingly was a way better first baseman than Keith Hernandez. To Jay, there wasn't even a question that Darryl Strawberry would have a better year than Dave Winfield. Guidry or Gooden, Righetti or McDowell? To be honest, I still don't know whom I'd rather have had at the hot corner, or who had the better nickname, Pags or HoJo.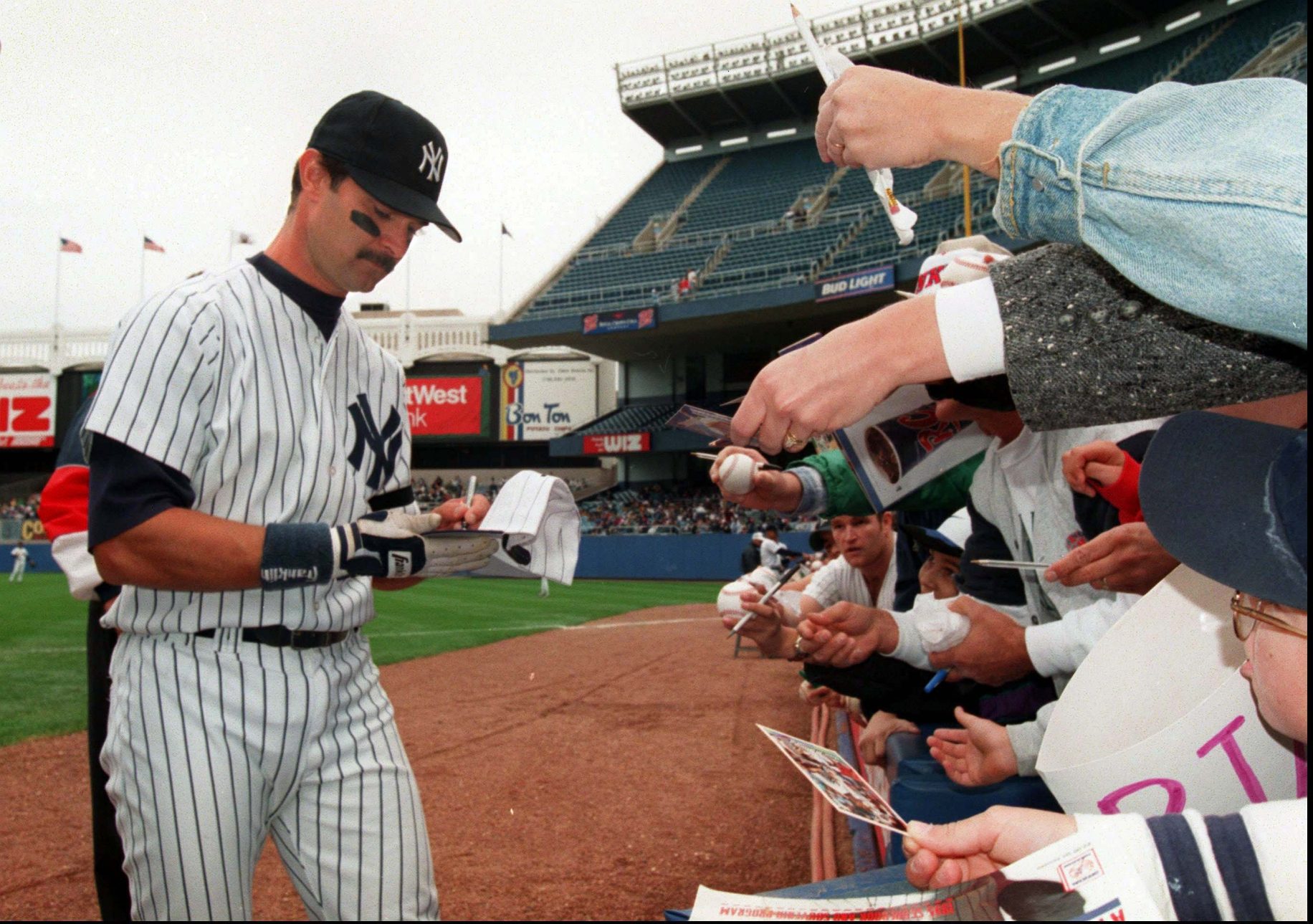 Eventually, the Mets did what the Yanks couldn't in '86. They beat the Sox and won the World Series. So, Jay won the argument that year.
Then ten years later in '96, after we'd both graduated from high school, the Yanks returned the favor. The Yanks beat the Atlanta Braves and their hall of fame starting rotation when the Mets never quite could.
In the decades since the Yankees dynasty began, Jay and I grew apart. Lucky for him too, because the Yanks have far more often had the better season than the Mets. Lately, though, that trend has begun to reverse itself.
So ,in honor of all of you New Yorkers and transplanted New Yorkers that have friends and family that root for the other New York team, and for my old buddy Jay Silver, whom I hope is still out there rooting for his team, here is my slightly biased position by position breakdown of the Yankees and Mets heading in to the 2017 season.
Catcher – Sanchez vs d'Arnaud
I
n '86, the Mets had all-star and future hall-of-fame catcher
Gary Carter
behind the plate. The Yankees had
Butch Wynegar
. This year, the catcher comparison is not quite as drastic, but it's certainly in the ballpark.
Gary Sanchez exploded on to the New York baseball scene in 2016. The Sanchize, as he's become known since was the first of hopefully many Baby Bombers to arrive in the Bronx and he did so in spectacular fashion.
In just 200 at-bats, Sanchez belted 20 homers and gave Yankees fans a reason to watch September baseball. If he can duplicate the success he had over that small fall sample size for a full season, Gary Sanchez will not only be the best catcher in New York, he may be the best catcher in all of baseball.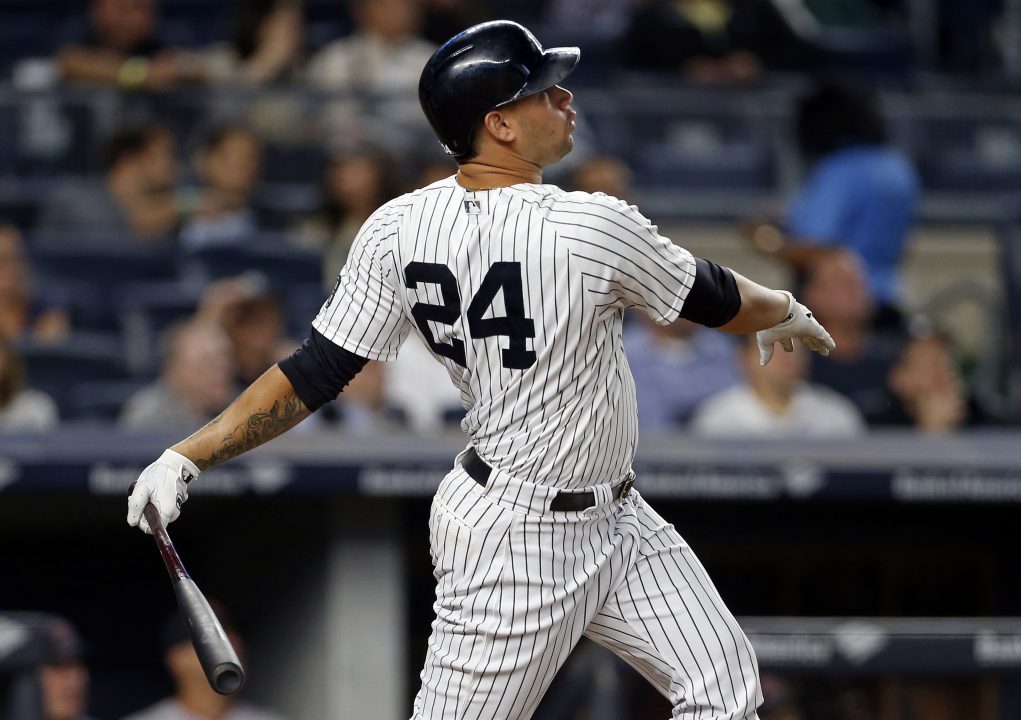 Aside from a likable starting pitcher, Travis d'Arnaud is the only guy I've ever seen who begins the spelling of his last name with a lower case letter. Who does that? Besides that superficial reason, there are other things to dislike about d'Arnaud.
Let's start with the fact that he's a slightly below-average major league catcher offensively. Over his four-year pro career, d'Arnaud has compiled a .245 BA and 17 homers per 162 games played.
Then there's the fact he can't throw a guy out on the basepaths and the top pitchers on the Mets staff want to throw to someone else.
d'Arnaud's been so bad as a Met that fans delighted last week when Terry Collins told reporters that .213 career hitting, backup catcher, Rene Rivera, may get the opening day start with Noah Syndergaard on the mound.
Back in '86, I didn't try and argue that Wynegar was better than Carter because that would have been insane. In 2017, Mets fans should know better as well.
WINNER – SANCHEZ – YANKS
First Base – Bird vs Duda
B
ird vs. Duda is not Mattingly vs. Hernandez, but it's not Texeira vs Davis, either. Both of the 2017 New York first baseman appear to be on the verge of doing very good things.
Greg Bird is going to hit third in a very good Yankees lineup. A big part of Brian Cashman's "Baby Bomber" collective, Bird should be the Yankees first baseman for a long time to come.
Bird has hit every step of the way on his path to the majors, including during his brief stint with the big club in 2015. Unfortunately for the Yanks, Bird's 2016 breakout was not to be as a shoulder injury ended his season before it began.
Bird looks as though he'll pick up right where he left off in '15 to start 2017. His fantastic preseason has shown what the power hitting left is capable of doing swinging for the short porch at Yankee Stadium. He'll be the Yankees opening day first baseman in 2017 and hopefully for many years to come.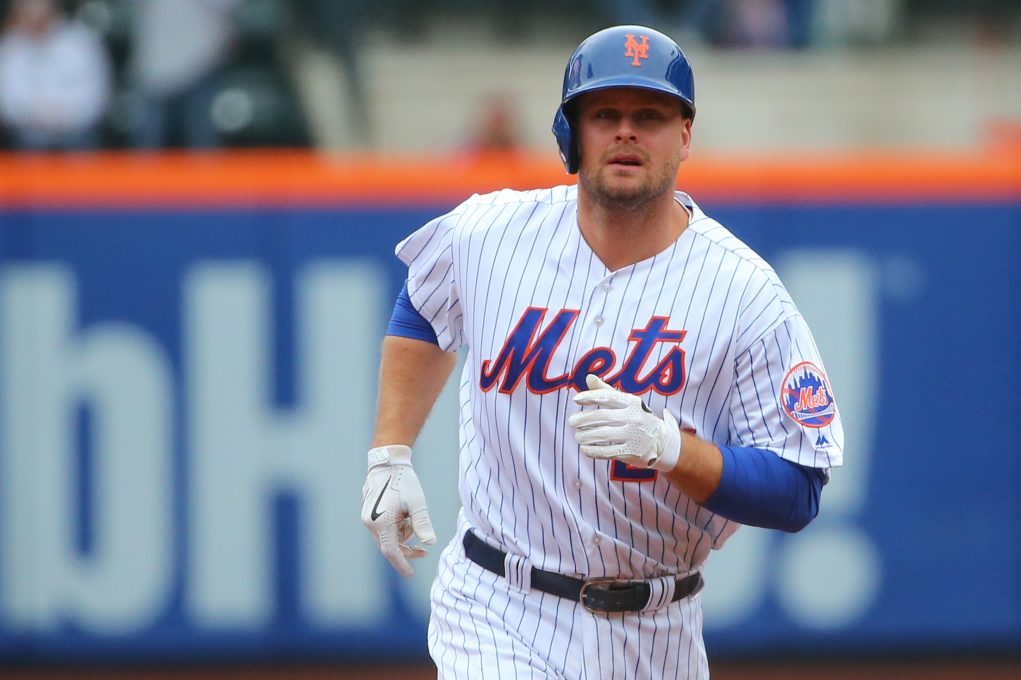 Lucas Duda is a 31-year-old left-handed power hitter in a contract year. He's looking for one last big payday but is coming off of an injury-plagued 2016. He'll need to prove to the Mets and the rest of MLB that he can still be the middle-of-the-lineup force that he was in 2014 and '15 if he wants to cash in this off-season.
For those of you with short memories, Duda was great for a couple of seasons prior to his injuries. He beat out Ike Davis for the first base job to start 2014 and then proceeded to hit 57 homers over the next two seasons.
Hip injuries slowed him considerably last year and he had a very disappointing year. In only 153 at-bats, Duda hit only .229 and achieved a .302 OBP. This offseason Duda received a couple of cortisone shots in the hopes he can play though some pain. So far he's not had much spring success hitting about .240 with three homers in 40-plus at bats.
If Duda can return to 2014-15 form, and that's a big if, the battle for first base supremacy in NY will be close. If this .240 guy is the new baseline, 2017 will be the first year of the Greg Bird era in New York.
WINNER – BIRD – YANKS
Second Base – Castro vs Walker
T
he second base competition in New York has very often been one-sided towards the Mets. Edgardo Alfonzo,
Jeff Kent
, Roberto Alomar Jr. and
Wally Backman
were almost always better than the Yankees options. That is, until, 
Robinson Cano
changed the dynamic for a decade.
Cano received an offer he couldn't refuse in free agency and left New York for grayer pastures in Seattle a few years back. Starlin Castro has been playing his position in the Bronx ever since. This season the answer to the question, "What's on second," is,"two very good players."
On the strength of a stellar second half that saw him hit .290, Starlin Castro had a career year in terms of run production in 2016. Both the 63 runs scored and 70 RBIs on the season were his most since 2012, while his 21 homers and 51 extra base hits were both career highs.
At the ripe old age of 27, Castro is already entering his eighth major league season. He's just entering his prime now and could be getting better. All signs point to him continuing to hit in the middle third of the Yankee lineup in 2017.
Entering his prime, hitting in a good ball park, in a strong lineup I'm looking for Castro to continue to build on his strong 2016 and even breakout a little bit in 2017.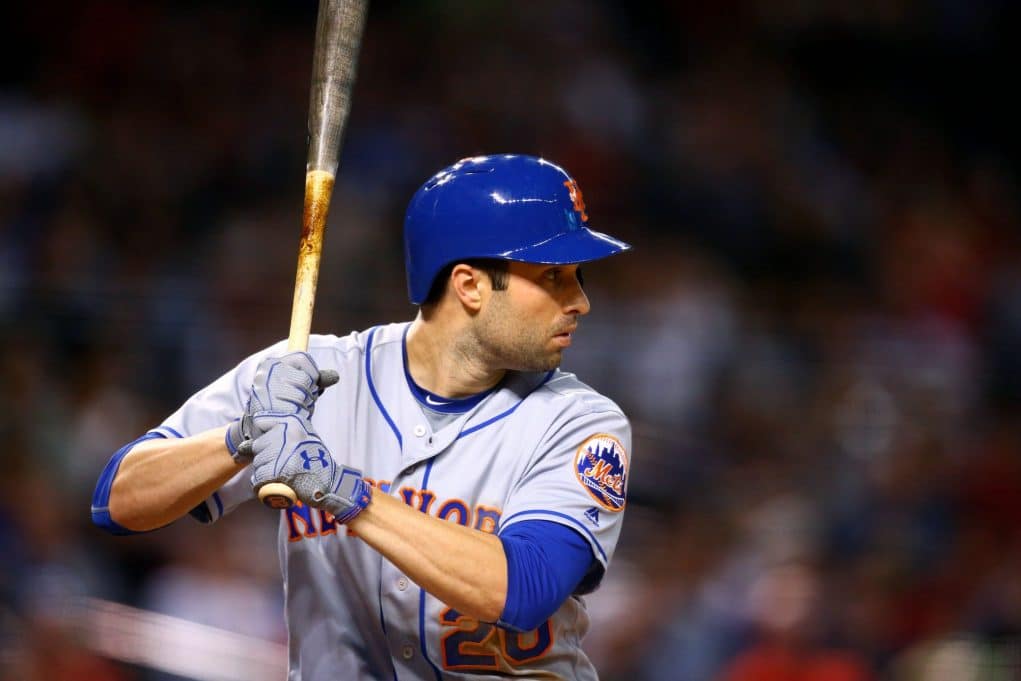 In his first season with the New York Mets, Neil Walker hit .282 with 23 homers. Although he played in only 115 games in 2016, Walker was an integral part of the Mets success.  The 32-year-old former all-star mostly hit in either the fourth or fifth spot in the lineup for the Mets last year and was one of the biggest offensive contributors for the Blue and Orange all season. He will be expected to continue to produce for the Mets in a deeper 2017 lineup.
Defensively Walker is a far superior player to Castro. While Starline has made 30 errors the past two seasons, Walker has made only 14 over that same span. SABR.org ranks Walker as a slightly better than average fielding second baseman while Castro is ranked near the bottom of all qualifiers.
Because of his youth and possible upside, in fantasy, I'd rather have Castro. However, in real baseball defense counts and Walker is the better defensive player. I lean Yankees here but this one is too close to call.
WINNER – NONE – TIE
Shortstop – Gregorious vs Cabrera
T
his year's competition for shortstop supremacy in New York is as close as it's been since Jeter vs Reyes cica 2007.
Did Gregorious, the current Yankees shortstop, hit a home run on opening day in 2016 and didn't stop hitting for the entire season. At age 26, Didi had a career year. He set career highs with a .276 batting average, 68 runs scored, 32 doubles, 20 homers and 70 RBIs in 153 games played. His 54 extra-base-hits led the team and were the most by a Yankees shortstop since Derek Jeter in '07. Didi even stole seven bases last season, none more exciting than a steal of home vs. Baltimore.
Even with great offensive success, it wasn't all sunshine and roses for Didi in 2016. On the defensive side of the ball, Gregorious was ranked fourth worst among all AL shortstops in SDI (SABR Defensive Index) by SABR.org. Normally sure-handed, Didi made the fourth most errors (15) of all AL shortstops in 2016, including one particularly awful game in Chicago where he made three. He'll have to improve that part of his game to become the all-around shortstop the Yanks hope he will be in the future.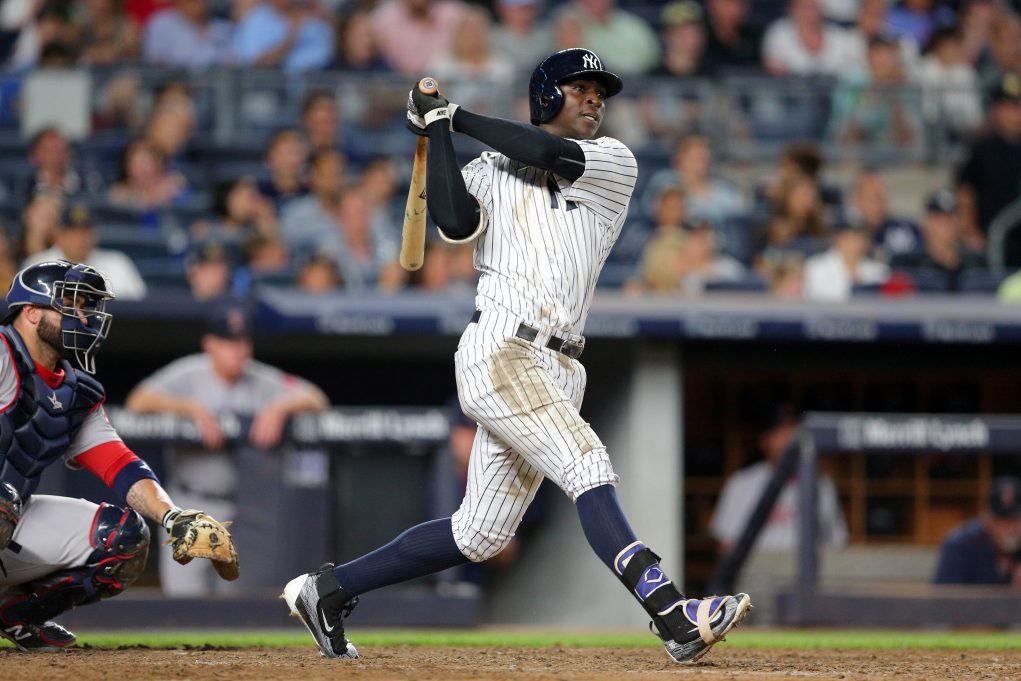 Asdrubal Cabrera, the Mets shortstop in 2017, was a two-time all-star with Cleveland that had fallen on hard times in Tampa Bay. The Mets acquired him as a free agent after the 2015 season despite his drop in production and the gamble has paid off.
Cabrera returned to all-star form as a Met in 2016. He even set a Mets record for home runs by a shortstop in a season with 23. The 31-year-old switch-hitter added 62 RBIs and 64 runs scored to a .280 batting average.
Cabrera was a big contributor to the Mets NL Wild Card run in 2016. He batted .345 with 10 home runs, 29 RBIs and 23 runs scored down the stretch after returning from a DL stint in late August.
On the defensive side, Cabrera is even better with the glove than he is with the bat. Despite his putrid -8.8 SDI, Cabrera only committed seven errors in 2016 and his .986 fielding percentage was second best among NL shortstops.
Both New York shortstops had fantastic seasons in 2016 and appear to be on career upswings. The biggest difference between the two is that Didi will begin the season on the DL after injuring himself playing in the WBC while Cabrera will be in the opening day lineup. The missed time for the Yankee makes an otherwise too-close-to-call race a win for the Mets.
WINNER – CABRERA – METS
Third Base – Reyes vs Headley
D
avid Wright has dominated the discussion about New York third baseman for a long, long time. Unfortunately, Wright's days at the hot corner may be over after experiencing another injury-plagued spring.
This season, two veterans coming off poor seasons will be competing for the title of best third baseman in New York.
Chase Headley has been a huge disappointment since signing a four-year 52 million dollar deal with the Yankees prior to the 2015 season. The former 31-homer-hitting, gold-glove-award-winning third baseman has played close to 200 games with the Yanks since signing the inexplicable contract. He has hit .255 with 25 home runs in that time.
While the offensive numbers are nowhere near what was expected, they'd be adequate if Chase was playing gold glove defense. He's not. Headley's 2015 was disastrous on the defensive side of the ball as he ranked near the bottom of all third baseman in fielding percentage and error committed.
After a horrendous start to 2016, Headley rebounded well at the plate and in the field in the second half. Still, the Yankees are going to need to see more from Headley on both sides of the ball if he's going to remain the starter through this season or beyond.
The baby bombers are knocking on the door to the big leagues and while none happen to be natural third baseman, the Yankees have already begun experimenting with the their minor leaguers shifting positions. Headley will need to prove that 2015 was his outlier season if he hopes to maintain his hold on third base in the Bronx through 2017.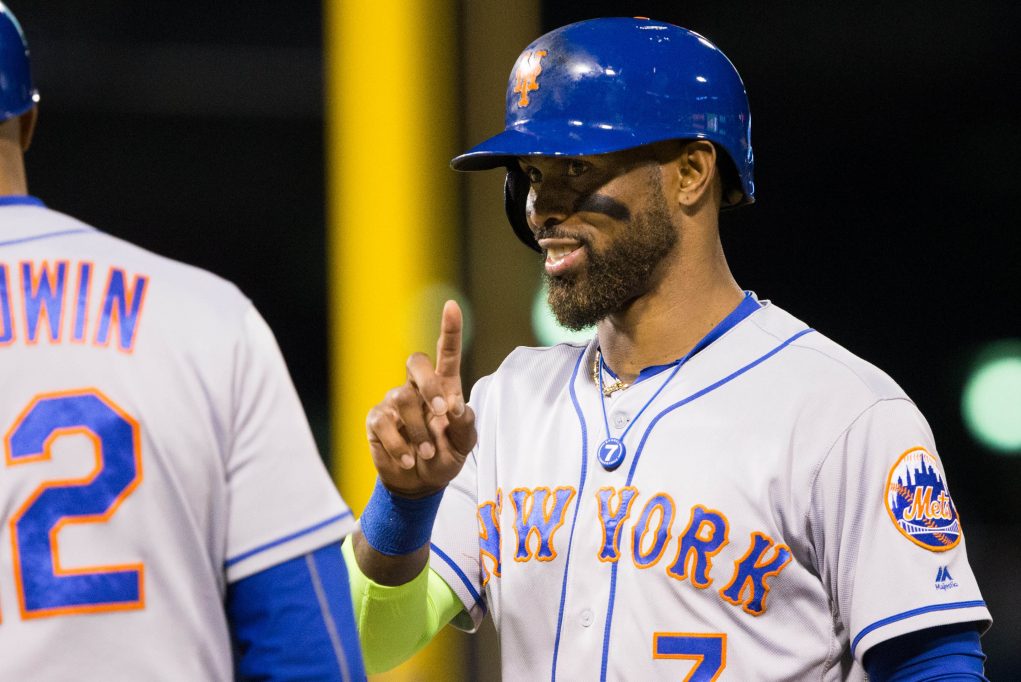 Jose Reyes has found a home as David Wright's successor on the Mets as both their third baseman and clubhouse leader. The 33-year-old Reyes is not the same player that stole 78 bases for the Mets back in '07. Nor is he the player that had 60 extra base hits for the Marlins in 2012. He is now an aging, former all-star shortstop squeezing the last bits of usefulness out of his defense, legs and baseball IQ on a team with World Series aspirations.
Reyes can be a serviceable bat hitting at the top of a Mets order that is expected to hit for a lot of power in the middle. According to Terry Collins, Reyes still has the green light to steal bases as he sees fit too.
If Reyes' hamstrings can hold up an entire season, which is no sure thing, the Mets will have a solid contributor at the top of their lineup, a strong defender at third base and a veteran leader in the clubhouse. That's definitely a big IF, but I'd still take Reyes over Headley if I had my choice.
WINNER – REYES – METS
Outfield – Gardner/Ellsbury/Judge vs Bruce/Granderson/Cespedes
T
he Yankees outfield has been a team strength for as long as I can remember. Reggie and Ricky and Winfield gave way to Bernie and Raines and O'Neill who gave way to Damon and Matsui and Gardner. While the Mets would often have a single outfielder that was good, like Strawberry or Bonilla or Beltran the Yanks trio was always better. This year, however, the tide has finally shifted to the Mets.
Brett Gardner and Jacoby Ellsbury are aging left-handed hitting speedsters that have hit at the top of the Yankees batting order for the past three seasons. In 2014 they combined to hit 33 homers and swipe 60 bases. 2015 saw those numbers drop to 23 homers and 41 stolen bases. In 2016 they fell even further to 16 round trippers and 36 bags. That's a pattern, and the next numbers in that pattern are not higher than the ones from last season.
On the bright side, even though their top line stats have decreased the duo are still scoring runs in bunches. Ellsbury and Gardner combined for 151 runs scored in 2016. Their combined .340 OBP in 2016 was also a strong indicator that the pair may indeed still have something left in the tank. Another positive for the pair of veteran outfielders is that they'll be joined by a youngster in right this season. Whether Aaron Judge holds on to the job all season or Aaron Hicks is able to wrestle it away from him, the Yanks will have a more capable defender in right field than they've had in years.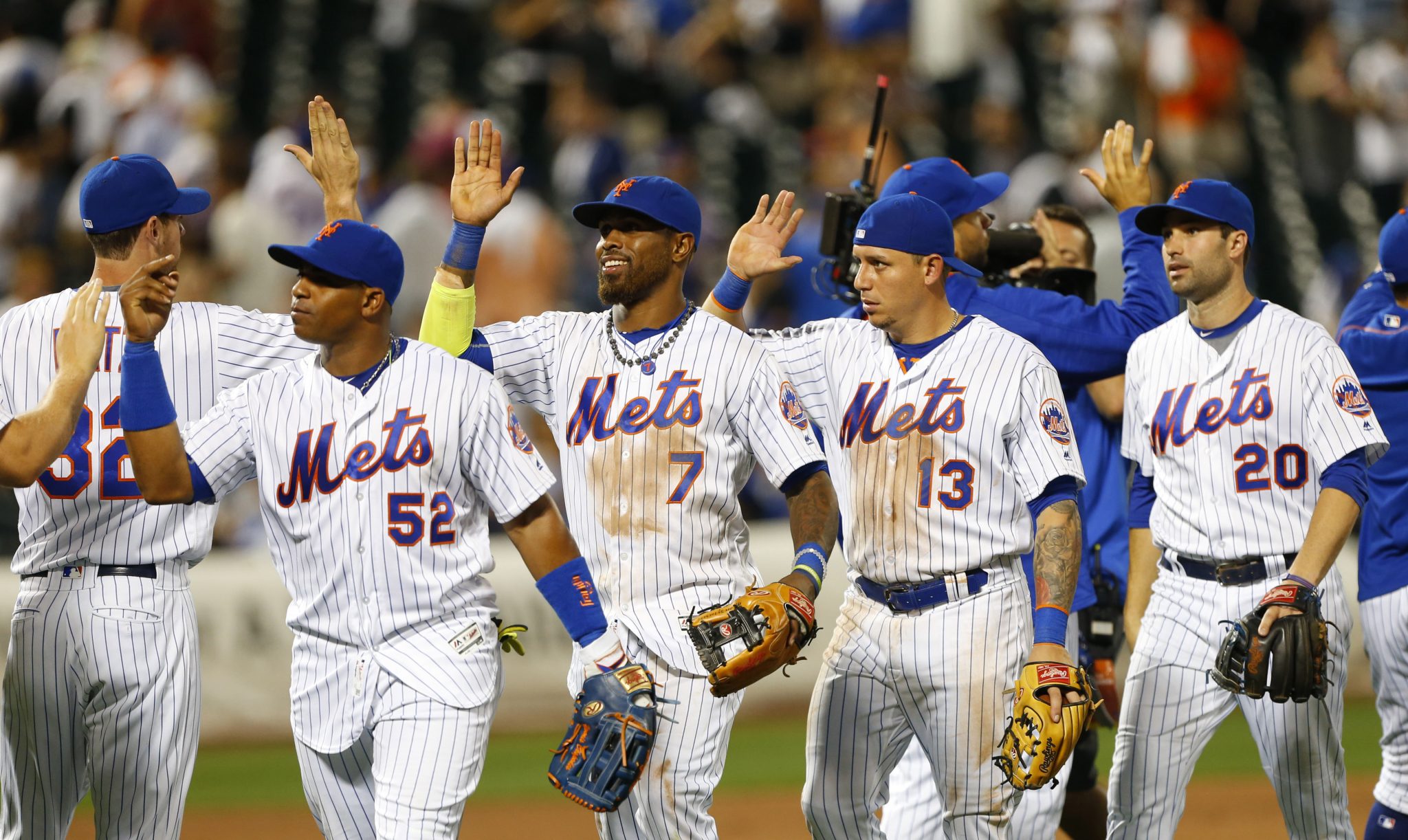 Yoenis Cespedes is a beast. In only five professional seasons the man they call La Potencia, or Power, has hit 137 home runs and driven in 453 runs. He is, by far, the best outfielder in New York. Cespedes missed 30 games in 2016 and still managed to hit 31 homers and drive in 86 runs with an .886 OPS. A two-time all-star and two-time home run derby champion, Cespedes is not the only masher in the Mets outfield.
Although most of the damage was done with the Reds, Jay Bruce still had a very good 2016 by his standards. Bruce, a career .248 hitter hit .250 in 2016 with 33 home runs and 99 RBIs. Hitting in a lineup with Cespedes all year long should help the slugger produce even better power numbers in 2017. Finally, don't forget about Curtis Granderson. The former Yankee hit 30 home runs for the Mets in 2016 and has hit 76 in his three years in Queens.
The Mets trio of outfielders may not cover a lot of ground in spacious Citi Field and they'll strike out a ton but they also may hit 100 home runs between them. The Yankees outfielders definitely possess a different skill set than the Mashers across town and it's hard to compare them. That said this is almost as easy a call as catcher. The Mets outfield is way better than the Yankees outfield.
WINNER – BRUCE/GRANDERSON/CESPEDES – METS
Starting Rotation – Syndergaard/DeGromm/Harvey/Matz vs Tanaka/Sabathia/Pineda/TBD
T
he 80s belonged to the Mets. The 90s were all Yankees. I'd call the 00s even. So far, the teens have definitely been Mets years.
Aces
O
n the surface this one seems like a no-brainer. While Tanaka has proven to be a solid top of the rotation starter, Syndergaard is widely considered one of the best young pitchers in the game. A closer look at the comparison, however, tells a slightly different tale. While the Yankees have been a non-playoff team playing in the AL East and the Mets have been a World Series caliber team playing in the DH-less NL East, consider these stats:
Tanaka is 39-16 in his three years with the Yanks for a W% of .709.
Syndergaard is 23-16 in his two years with the Mets for a W% of .590.
Tanaka was 14-4 in 2016 with a 3.07 ERA and 1.08 WHIP
Syndergaard was 14-9 in 2016 with 2.60 ERA and 1.15 WHIP
Tanaka has a career 3.12 ERA and 1.04 WHIP
Syndergaard has a career 2.89 ERA and 1.10 WHIP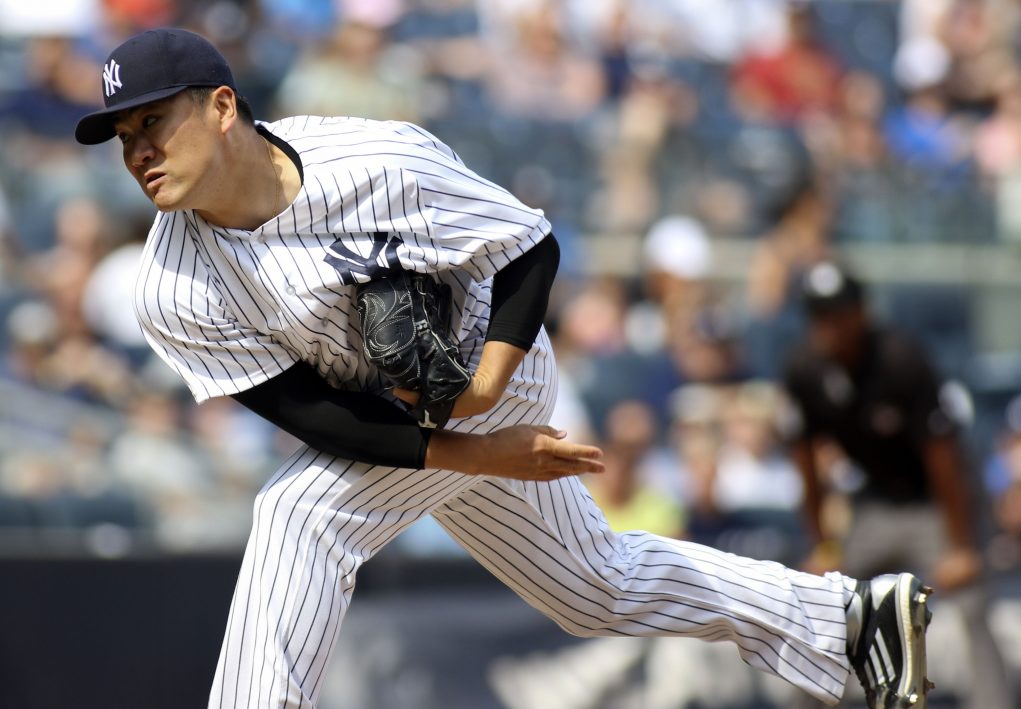 #2's
B
oth
CC Sabathia
and Jacob deGrom were below .500 pitchers with ERAs in the three-range in 2016. While Sabathia's 2016 was an upgrade over his previous year, deGrom's was a regression. Mets fans are expecting that 2017 will be the year that deGrom takes a big step toward being that second ace the Mets need. Over in the Bronx, Yankees fans are hoping for one more serviceable year out of their big lefty.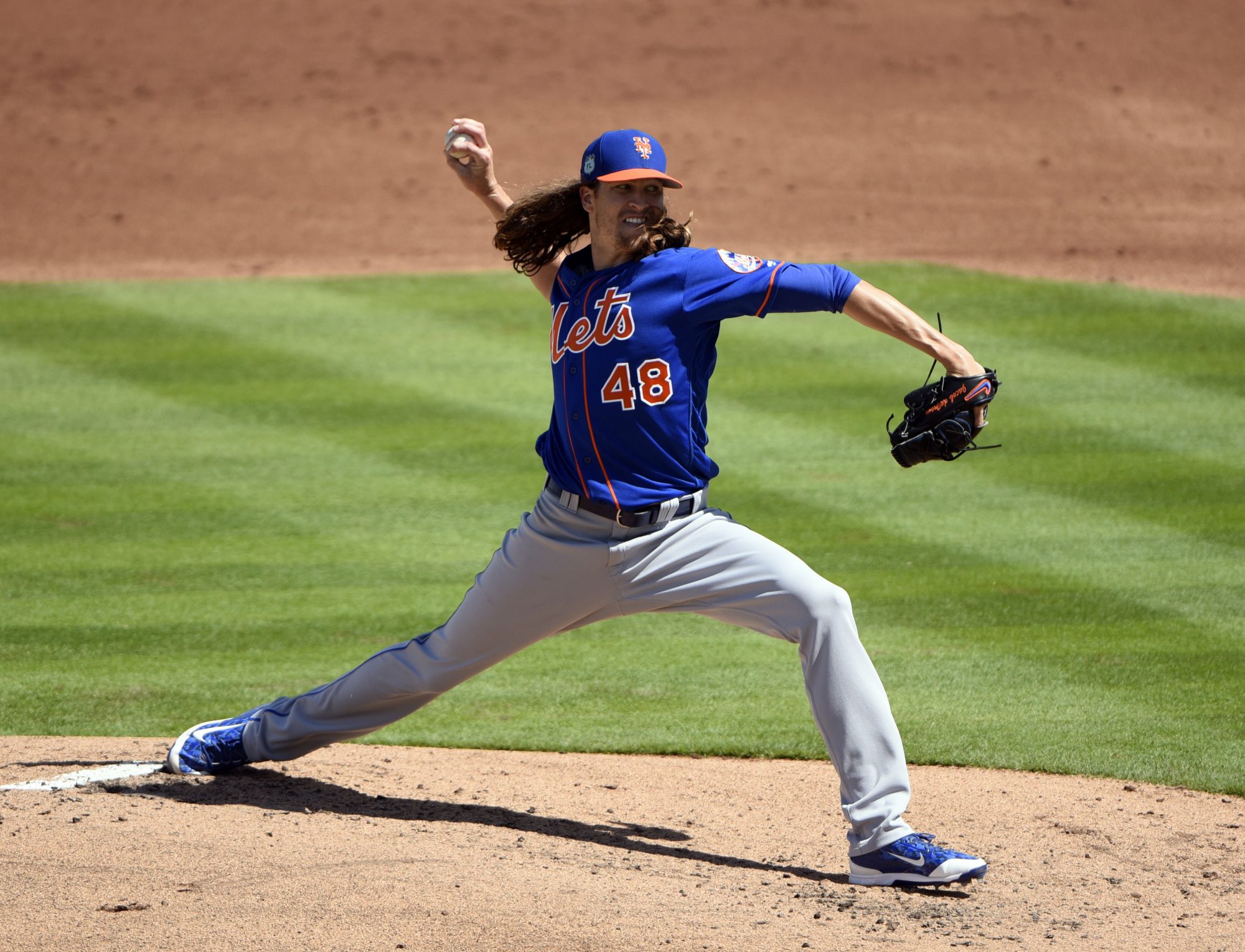 #3's
B
oth
Matt Harvey
and
Michael Pineda
are 28 year-olds who had ERA's over four and were below .500 in 2016. However, a look at their numbers shows that the pair of power pitchers' careers is trending in very different directions.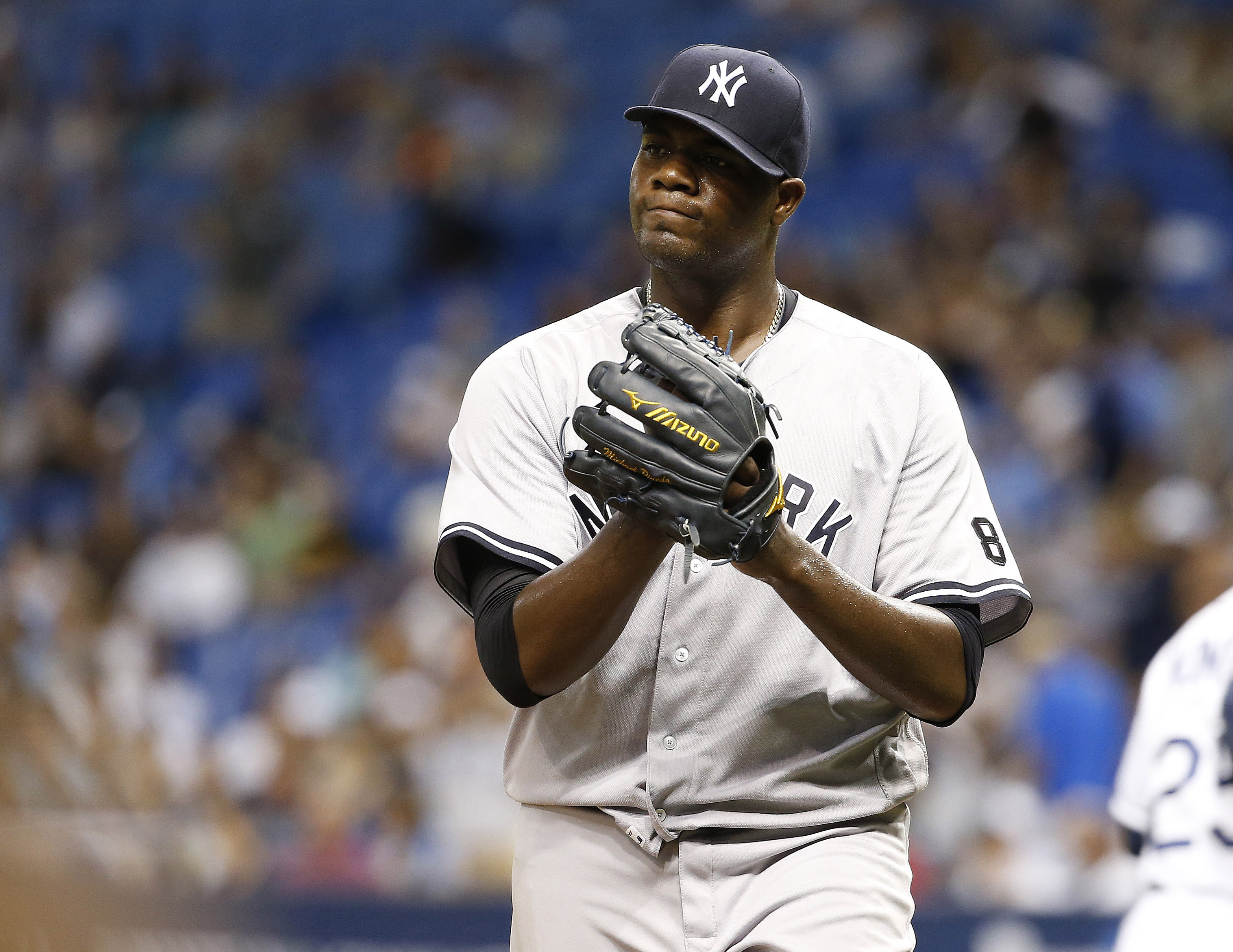 Pineda's K/9 has climbed from 6.96 in 2014 all the way up to 10.61 in 2016 while Harvey's has dropped every year since 2012 from a high of 10.62 all the way down to 2016's mark 7.38. In other words, the Dark Knight has looked a lot more like Bruce Wayne the last couple of years while Michael Pineda is beginning to look more and more like the pitcher the Yanks thought they were acquiring from Seattle when they gave up catching prospect Jesus Montero for him back in 2012.
Back of the Rotation
T
he Mets have
Steven Matz
,
Zack Wheeler
and
Seth Lugo
while the Yanks have
Luis Severino
,
Bryan Mitchell
,
Jordan Montgomery
and
Chad Green
. Matz is the standout in this group. The young lefty had a ton of potential and is more the Mets number three than Harvey if you go by stats alone.
It's tough to tell which, if any, of the rest of these guys will have a positive impact on their teams in 2017.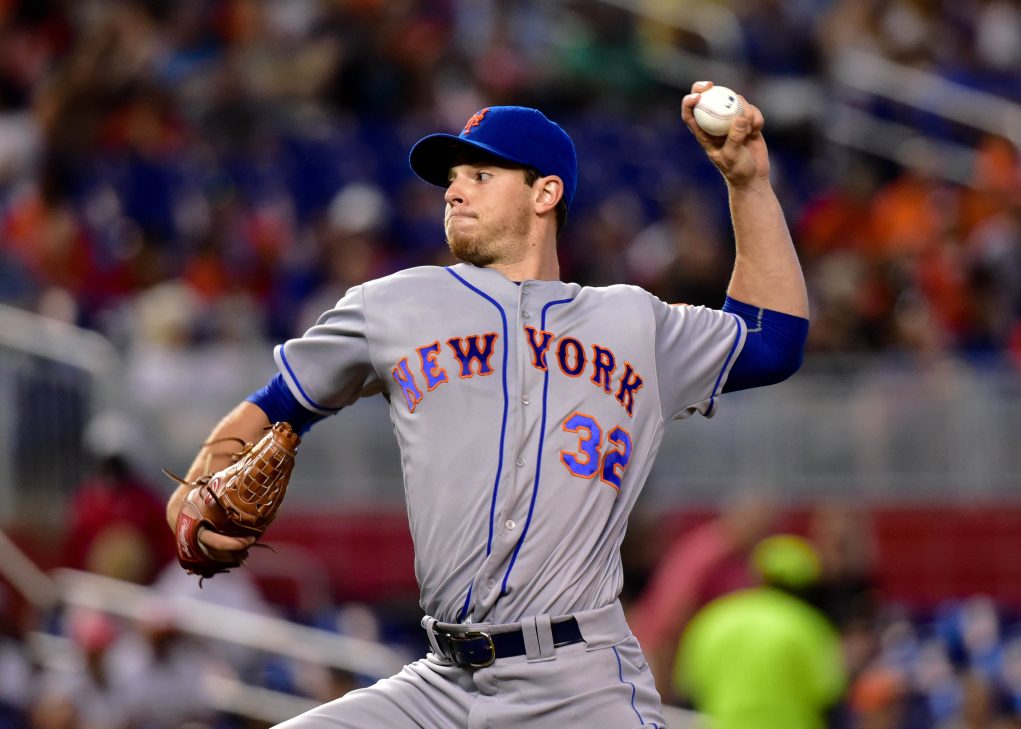 In my opinion, Jordan Montgomery will win himself a spot in the Yankees rotation. If he does, there's a good chance he will be over .500 with an ERA south of 4.00. That won't put him in Matz territory, but it will make him a very good fourth starter.
WINNER – SYNDERGAARD/DEGROMM/HARVEY/MATZ – METS
Bullpen – Chapman/Betances vs Familia/Reed
T
he Yanks used to have this guy named Rivera that made this conversation moot for about 20 years. In 2017 the battle is a lot closer than you may think.
The Closers
A
roldis Chapman and
Jeurys Familia
are both dominant closers with questionable character. Chapman served his suspension in 2016 while Familia will begin paying his penance to start the 2017 season. Chapman is widely considered the best closer in the game. In his five seasons in that role, the Cuban fireballer has 181 saves. His sub 2.00 ERA and 546 strikeouts in 314 innings are Rivera-like.
Jeurys Familia has been on the job a much shorter time than Chapman but has been just as dominant. In his two seasons as Mets closer, the Dominican flamethrower has 94 saves. He also has 261 Ks and an ERA of 2.46 in 256 career innings pitched.
If there was no suspension the battle would be closer but Chapman would still come out on top. There is a suspension so this one is an easy call. The nod goes to the Yankees here, but not by as much as you might think.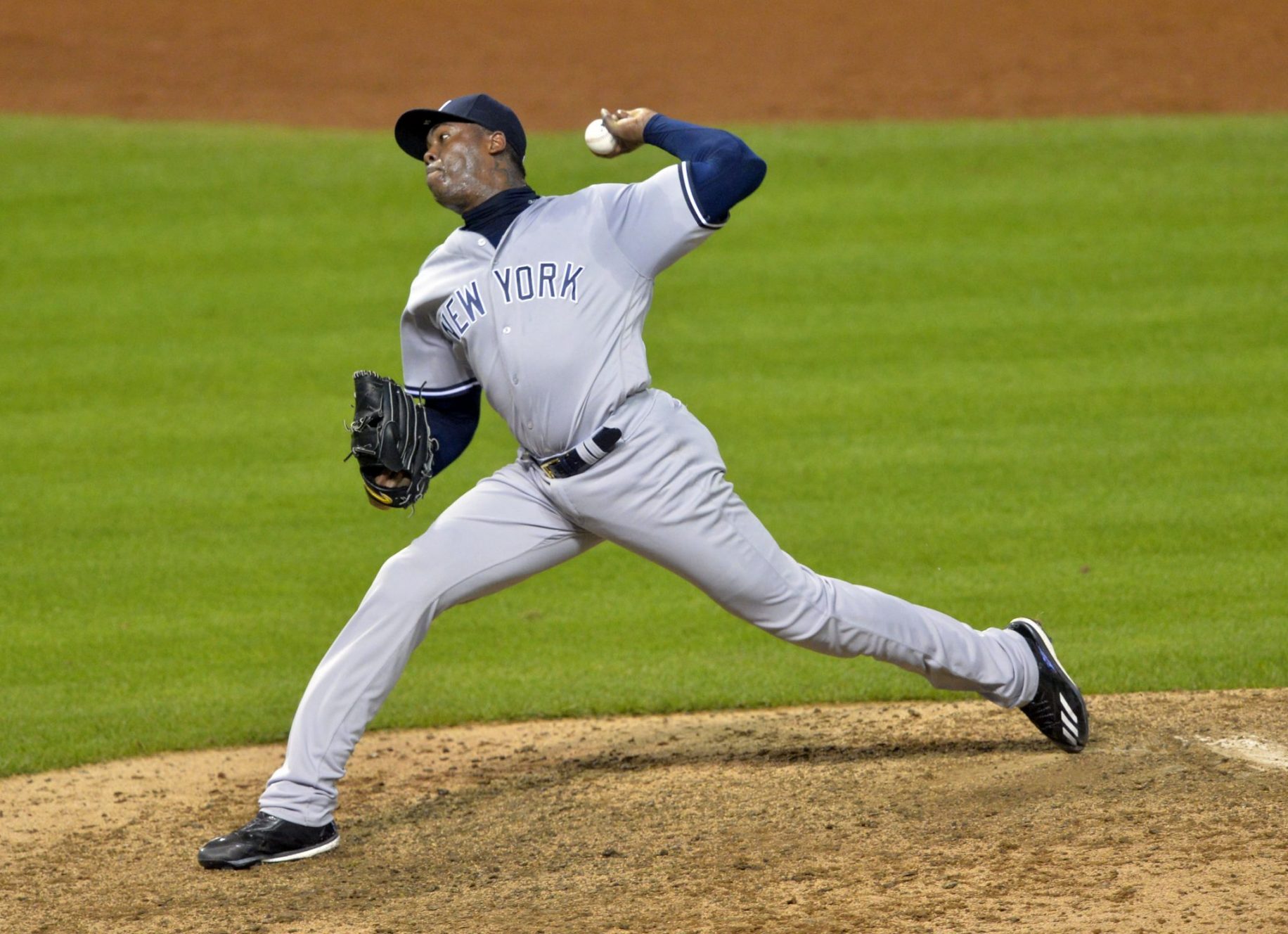 The Set-Up Men
D
ellin Betances is as good an eighth inning man as you will find in baseball. A three-time all-star, Betances strikes out over 40 percent of the batters he faces. He would be a closer on just about any other team in baseball. In the Bronx Betances is simply the bridge to Chapman.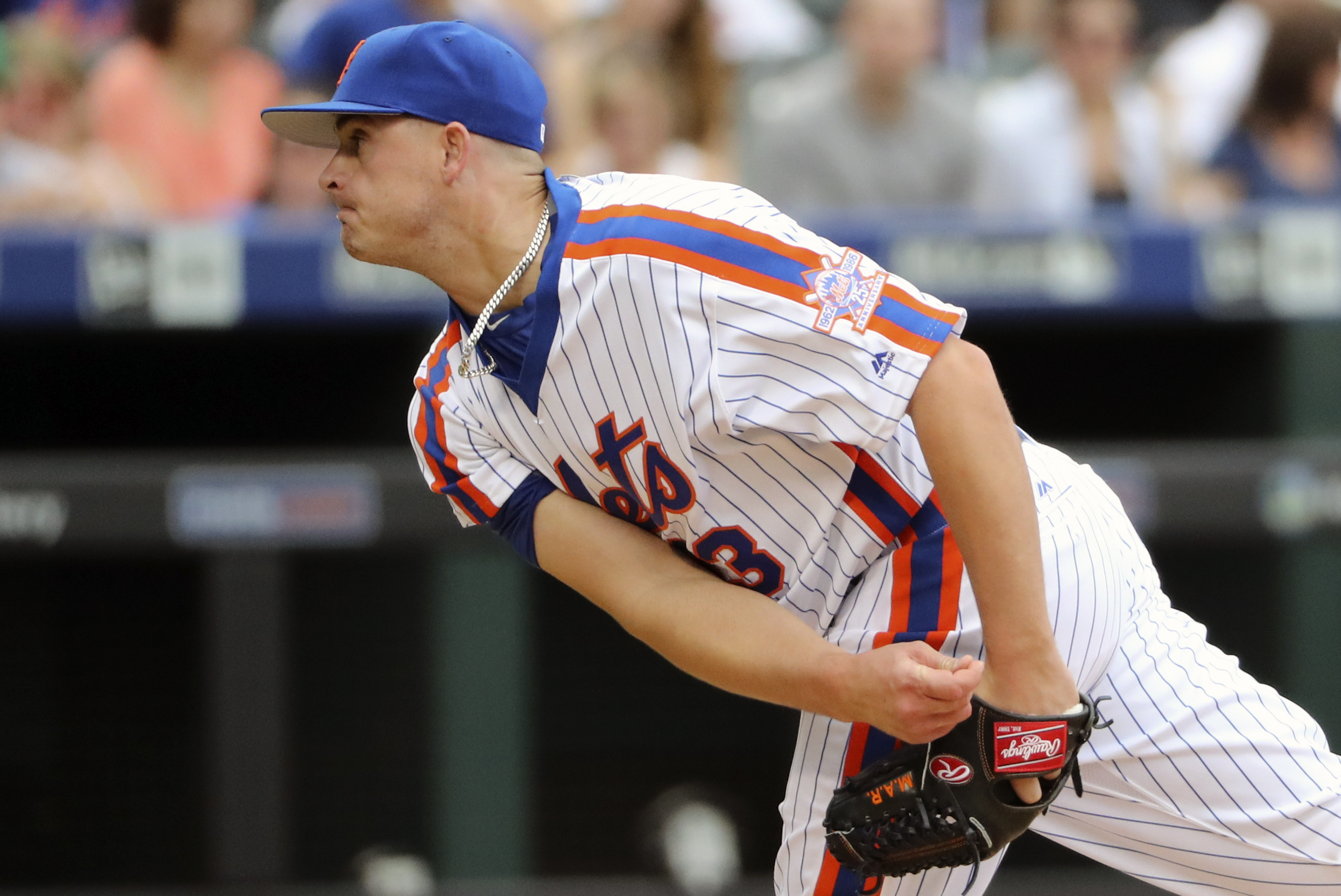 Addison Reed was 4-2 with a 1.97 ERA, a 0.94 WHIP and 91 strikeouts in 2016. He will start the 2017 season as the Mets closer with Familia suspended. If Reed is able to approach his 2016 numbers this year, the Mets will have one of the best set-up man/closer combinations in all of baseball. In the meantime, that distinction belongs to the Yanks.
The Depth
T
he Yankees have a ton of potential bullpen arms masquerading as starters in spring training.
Joe Girardi
will eventually name his five starters. When he does the rest of them will provide bullpen depth like no other team in baseball.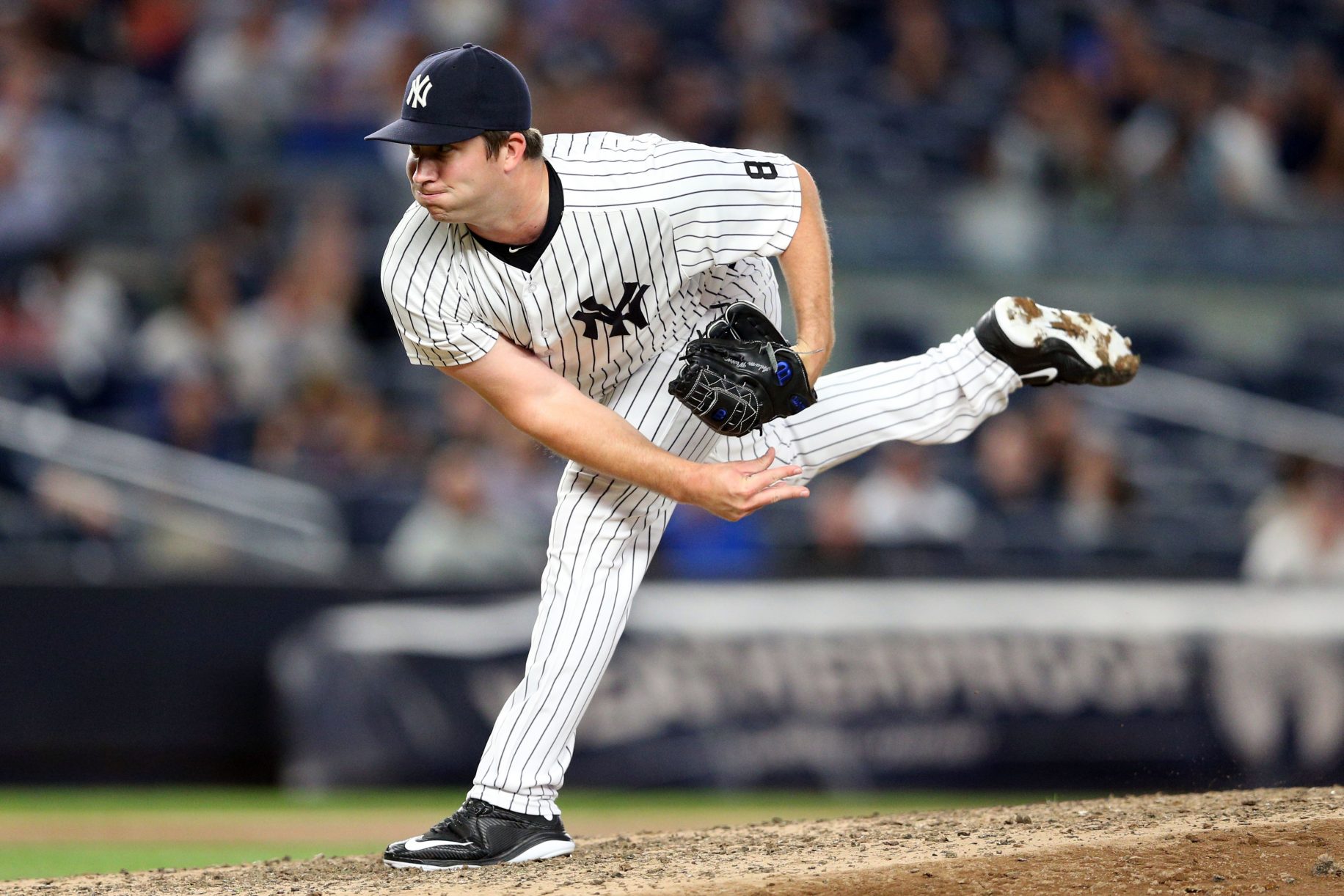 Out in Flushing Terry Collins' toughest task will be bridging the gap from his elite starters to the eighth inning. The Mets bullpen depth is perhaps their biggest weakness. If it doesn't get fixed between now and September, it could turn out to be their Achilles heel.
WINNER – CHAPMAN/BETANCES – YANKEES
Bench
T
he Yankees have significant depth throughout the organization all around the diamond. Perennial all-star
Matt Holliday
will DH. NL home run king
Chris Carter
will be a big bat off the bench. He'll also see some time at first and DH.
Rob Refsnyder
,
Ronald Torreyes
and Aaron Hicks also provide insurance for the Yanks. the trio is capable of playing just about every position on the field.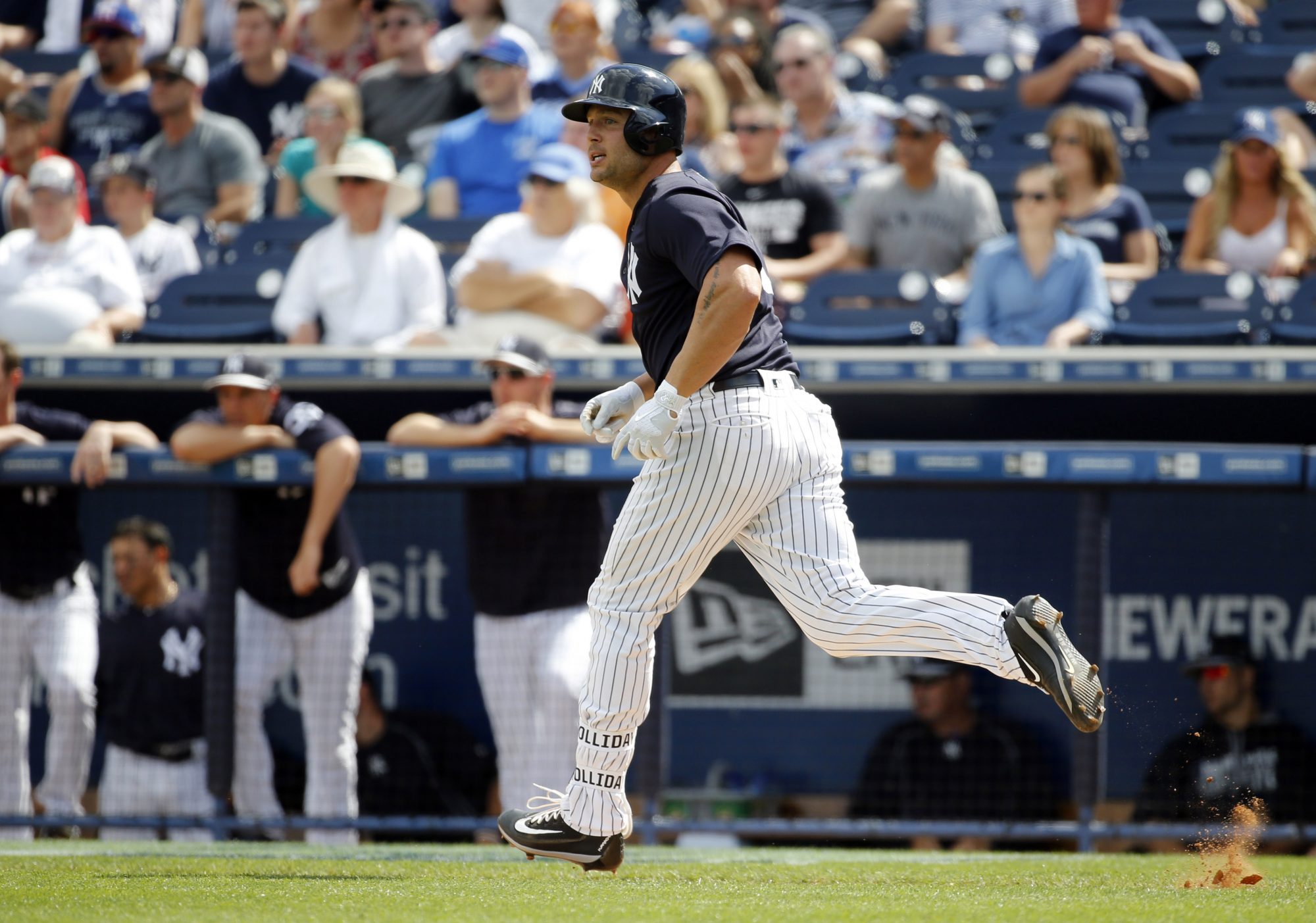 The Mets are a little thin on their bench everywhere but the outfield. Michael Conforto and Juan Lagares will get significant playing time at some point this season. Wilmer Flores is a pretty good infield utility man. He'll likely see time at third base again this season when Reyes' hamstrings inevitably give out.
WINNER – HOLLIDAY/CARTER/REFSNYDER – YANKEES
Conclusion
S
o the Yanks have the better catcher and first baseman. The Mets have the better shortstop and third baseman. The Mets also have the better outfield and starting pitching while the Yanks have the better bullpen and bench.
Though not stand-alone categories in this article, the Yankees also have the better organizational depth, deeper pockets and minor league system. These will all certainly play a role as the 2017 rolls on.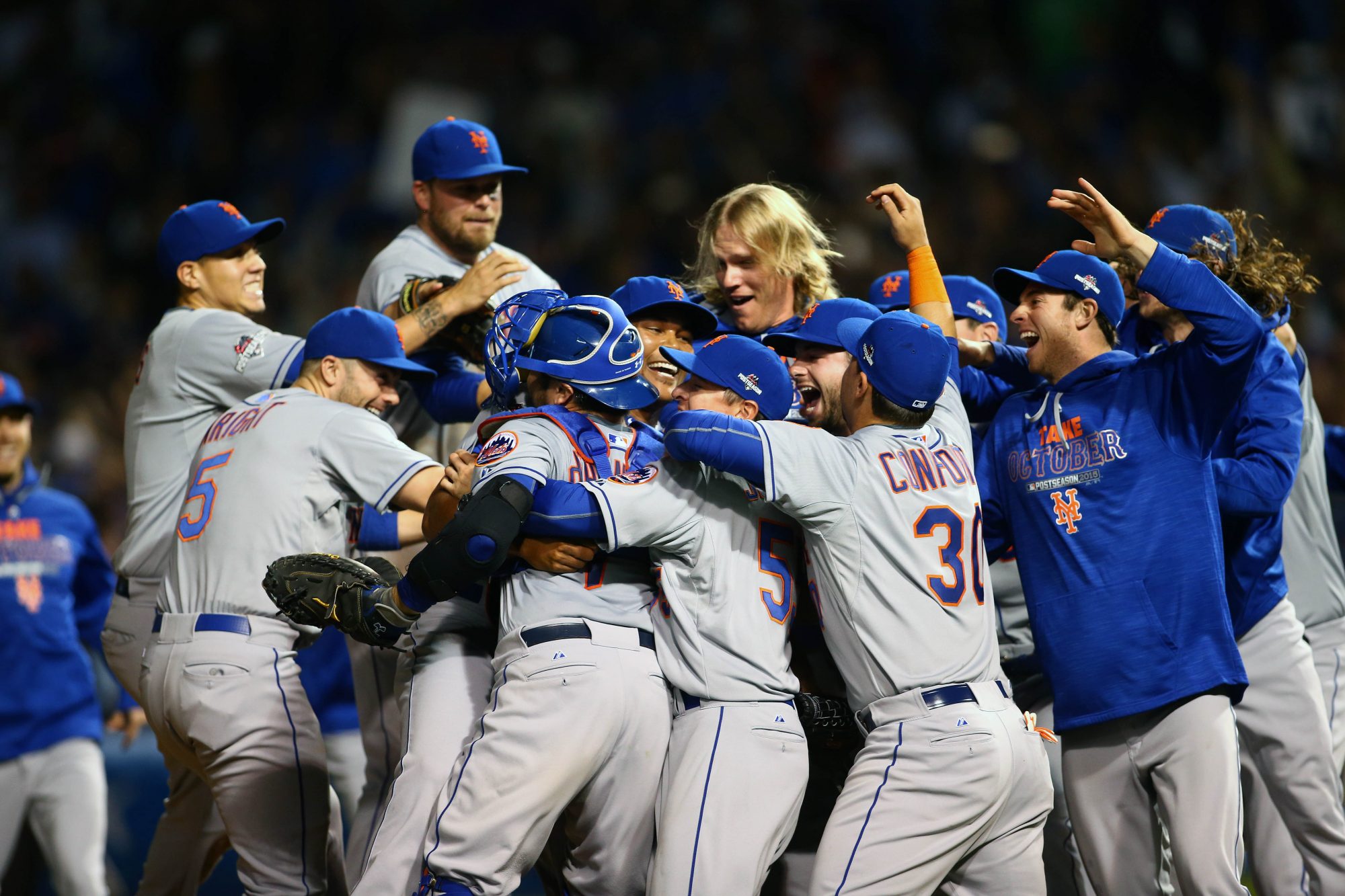 At the end of the day, it's really a lot closer than I was anticipating. If I were a betting man, I'd go with my heart and take the Yanks. As an analyst, though, I have to be honest with myself, my readers and my old buddy Jay. As much as it pains me to say, the Mets appear to be, at least on paper, the better team heading into 2017.