After being eliminated from playoff contention, one must wonder how the New York Knicks could've allocated the $18 million they spent on Joakim Noah.
A
fter being eliminated from playoff contention Wednesday night, the
New York Knicks
can now reflect on what went wrong in the 2016-17 season. Whether it was their inconsistent offensive output, their lack luster defense or their inability to fit in with one another, the Knicks struggles were thanks to a number of negative factors.
Another factor in their success, or lack thereof, was the signing of former Chicago Bulls center Joakim Noah.
In the offseason, the Knicks and Noah agreed to a four-year, 72 million dollar deal to help bring the New York native home. His time in New York, as we know, hasn't been all smiles.
Averaging just 5.0 points and a career low 0.8 blocks a game, Noah has had a disastrous campaign with the Knicks. To top it off, Noah has dealt with injuries which have sidelined him for the remainder of the year and is now serving a 20-game suspension for violating the NBA's anti-drug program.
At the end of day, while the Knicks trading for Derrick Rose panned out to be an underwhelming transaction, signing Noah has been even worse. With that in mind, one must wonder what the Knicks could've done with the 18 million dollars they gave Noah, had they pursued someone else?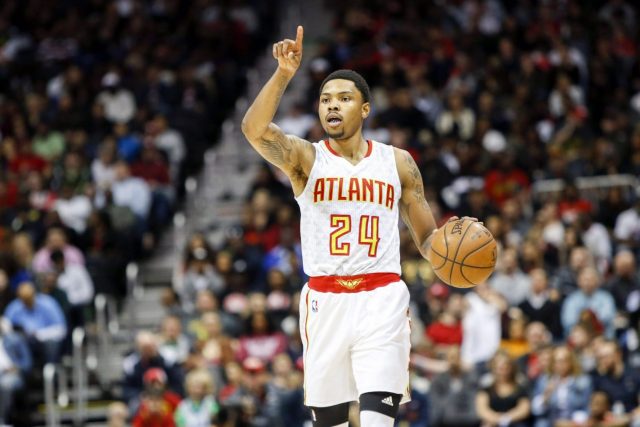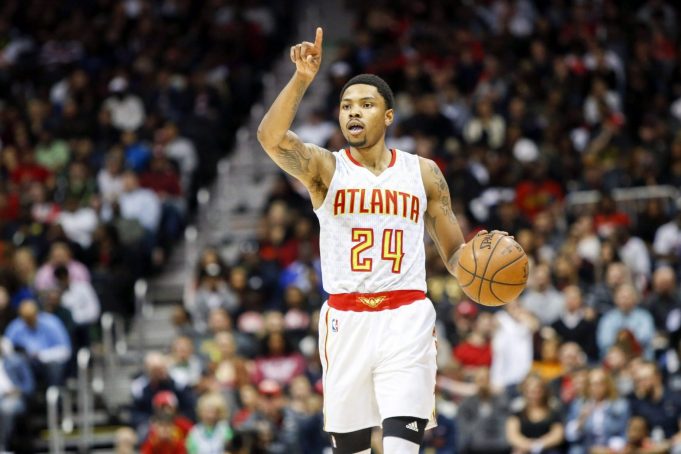 After trading for Derrick Rose, the Knicks were left with roughly 33 million to play around with in free agency. They chose to spend that money on Noah and "three and d" shooting guard Courtney Lee — who has played well this year.
Averaging 10.5 points a game and shooting 40.7 percent from beyond the arc as well as contributing solid on-ball defense, Lee's four-year, 50 million dollar signing has panned out to be a plausible transaction. After signing Lee, though, the Knicks could've gone out and signed another wing, instead of Noah.
Could Kent Bazemore have been a target?
In the 2015-16 season, Bazemore finally got a chance to start with the Atlanta Hawks thanks to the departure of forward DeMarre Carroll. Bazemore took full advantage of the opportunity.
While he didn't wow anyone averaging 11.1 points game, Bazemore was able to portray and play as a "three and d" wing. Much like Courtney Lee, Bazemore is a solid shooter from outside and a very good perimeter defender. Shooting 35.7 percent from beyond the arc, and playing stellar defense on the perimeter, Bazemore helped earn himself a well deserved payday. He also averaged 5.1 rebounds a game.
Bazemorer ultimately agreed to a four-year, 70-million dollar deal to re-up with the Hawks. If the Knicks never signed Noah though, they could've made a run at Bazemore, to help add a second "three and d" wing. That would've helped move both Carmelo Anthony and Kristaps Porzingis to the positions they thrive at best (power forward and center).
If the Knicks wanted a more proven player veteran prince though, they could've put the full court press on former Celtics swingman Evan Turner.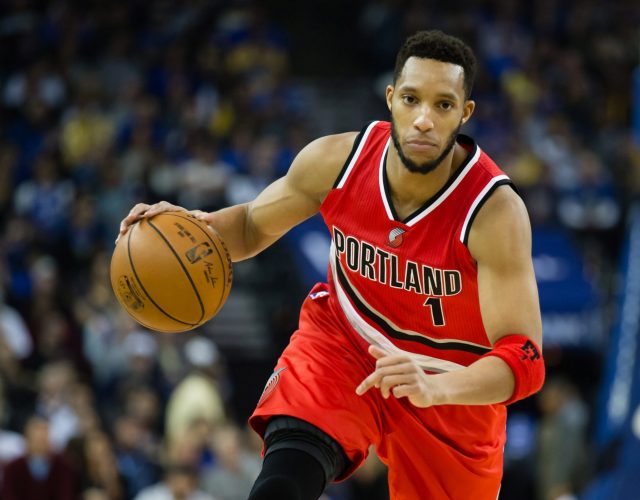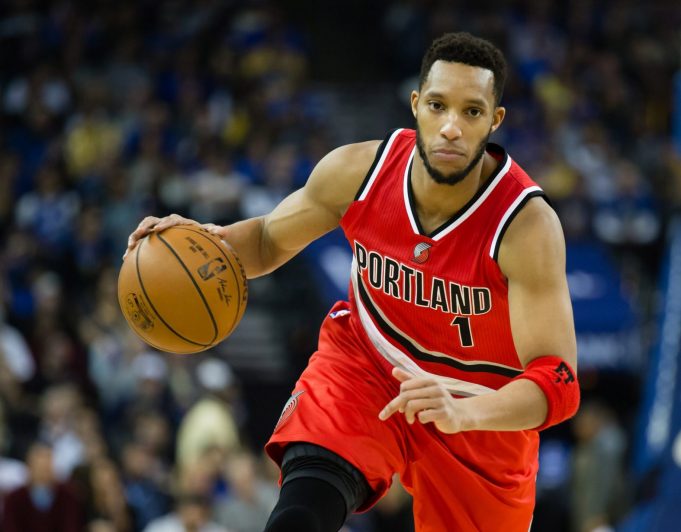 Throughout his career, Evan Turner has been a consistent and great guy to have on any team. Serving as a two-way threat, Turner has established himself as one of the more underrated players in the association.
While not a perimeter threat, Turner has a well rounded arsenal. He's a great defender both on and off the ball, and can score when he has to. Turner's averaging 10.5 points a game for his career. Turner also has the ability to serve as a point forward.
While he's known mostly for his defensive presence, Turner is also a facilitator on the offensive end. Averaging 3.7 assists a game for his career, Turner has the ability to facilitate for his teammates. He can also push the ball up the court, and start the fast break.
Turner would've been a great addition to the Knicks, albeit the 70 million dollar price tag (which he received from the Portland Trail Blazers). While the price tag was high, he would've given the Knicks an established defensive presence. However, if they felt that getting a perimeter defender with an ability to carry some of the scoring load, as opposed to one who's a facilitator, the Knicks could've signed Trail Blazers wing Allen Crabbe.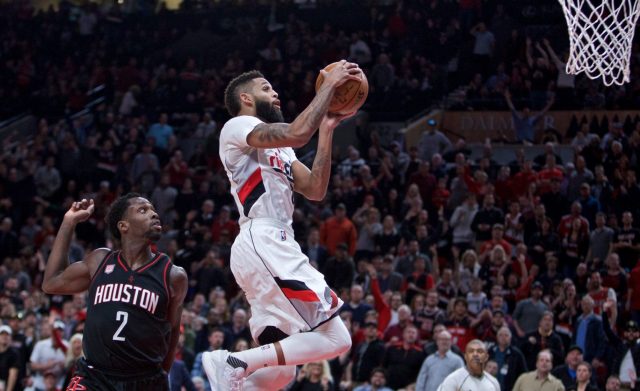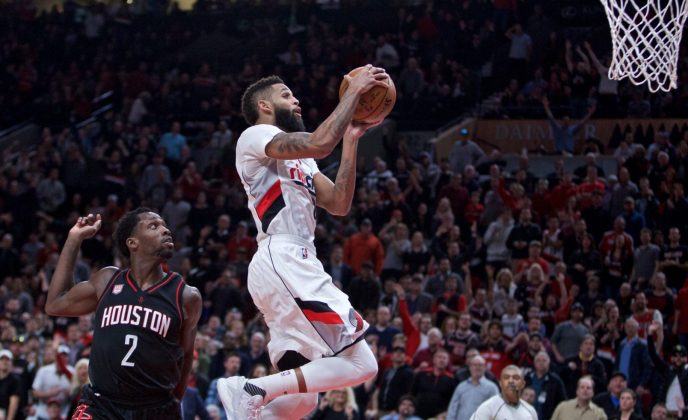 After a successful 2015-16 season, the Portland Trail Blazers looked to keep their core together. Shooting guard Allen Crabbe was a part of that core.
Breaking out to average 10.3 points a game while shooting 50.6% from the outside, Crabbe became a scoring punch off the Portland bench in 2016. Also, being that he was a reserve guard, one must wonder whether Crabbe could've reached even higher heights had he started? The Trail Blazers though were unwilling to let him start elsewhere.
After signing a four-year, 76-million dollar offer sheet with the Brooklyn Nets, the Trail Blazers matched the offer sheet to keep Crabbe in Portland. Albeit the hefty price, the Knicks could've pounced on Crabbe.
While potentially upping the deal to 80 million would be insane, signing him would've been better than bringing in Noah. Crabbe would've also helped the Knicks offensive attack, as he could finally get his chance to start. Crabbe and Lee on the perimeter could've grown to become a great outside duo as well.
Another option for the Knicks, while not a top-notch defender, could've been now Miami Heat shooting guard Dion Waiters.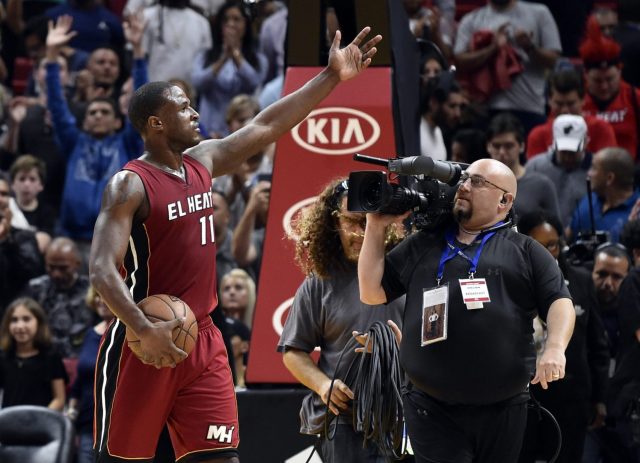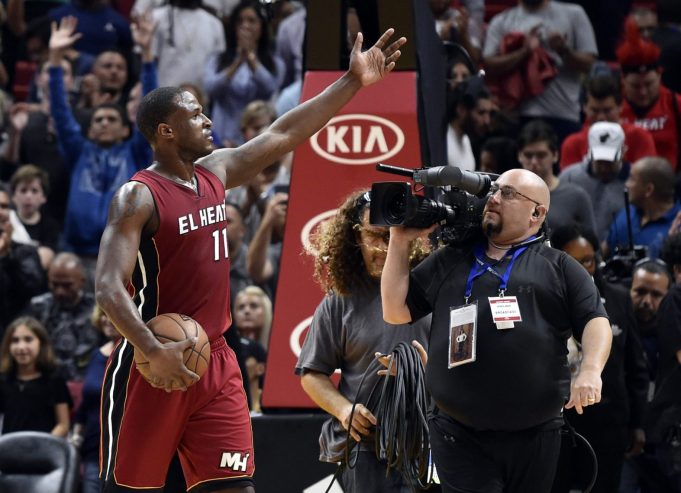 Throughout his career, shooting guard Dion Waiters has been up and down in terms of his production on the court. After being drafted by the Cleveland Cavaliers in 2012, Waiters was a scoring threat night in and night out, but after the Cavaliers signed Lebron James and traded for Kevin Love, Waiters was a different player.
After the arrivals of both James and Love, Waiters became the fourth option, behind them and point guard Kyrie Irving. The constant pressure of playing under James' rein was another potential factor in his brief regression. Then, after struggling in the first half of the season, the Cavs traded Waiters to the Oklahoma City Thunder in a three team deal. While not terrible, Waiters didn't thrive with the Thunder. Averaging just under 10 points a game last season, he struggled to gain any consistency with his play on the offensive end. 2016 free agency though served as a pill for his struggles.
After remaining on the free agent market for nearly a full month, Waiters finally agreed to a two-year, 5.9-million dollar deal with the Miami Heat; he's thrived ever since. Averaging just under 16 points a game and shooting just under 40% from beyond the arc, Waiters has revived his game and is playing some of the best basketball of his career on the playoff bound Heat. Could Waiters have given the Knicks that same type of production?
While he wouldn't have been the go-to option, Waiters role with the Knicks would've been clear as day. If signed, Waiters would've started at shooting guard, moving Courtney Lee to small forward. Waiters' scoring punch would've fit in and complemented Lee's game nicely. Also, considering the bargain price tag, signing Waiters would've allowed the Knicks to go out and fortify their bench, while also adding a scoring punch to their starting lineup.