The Mets have officially departed Port St. Lucie.

Next stop: New York City. ?✈️?

— Anthony DiComo (@AnthonyDiComo) March 30, 2017
Elite Sports NY has everything you need to know about the New York Mets in 2017, including predictions, previews and storylines to watch.
T
he
New York Mets
are mere days away from their April 3 Opening Day, when ace
Noah Syndergaard
will face off against
Julio Teheran
and the Atlanta Braves. The team has officially flown back to Queens, marking the end of the long wait baseball fans around the world have been itching to see end.
Below, ESNY has all the facts, roster moves and predictions every fan needs to know about before the Metropolitans take the field and embark on another 162 game journey.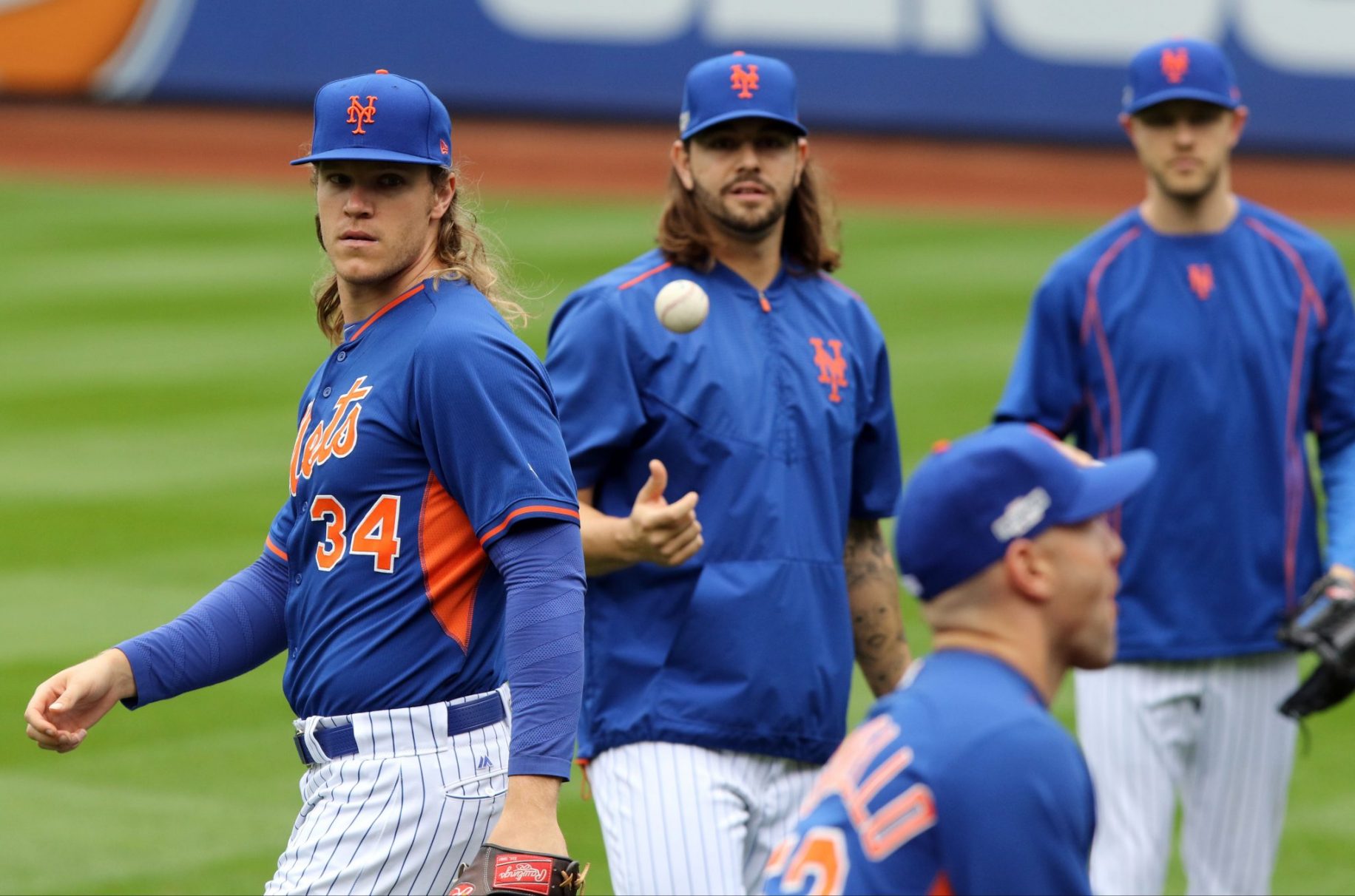 Opening Day Roster
| | | |
| --- | --- | --- |
| Pitchers | Position Players | DL/Suspension |
| RHP Noah Syndergaard | INF Jose Reyes | 3B David Wright – Shoulder |
| RHP Jacob deGrom | SS Asdrubal Cabrera | LHP Steven Matz – Elbow |
| RHP Matt Harvey | LF Yoenis Cespedes | OF Brandon Nimmo – Hamstring |
| RHP Zack Wheeler | CF Curtis Granderson | OF Juan Lagares – Oblique |
| RHP Robert Gsellman | 2B Neil Walker | RHP Jeurys Familia – 15 Game Suspension |
| RHP Addison Reed | RF Jay Bruce |  RHP Seth Lugo – Arm Fatigue |
| RHP Fernando Salas | 1B Lucas Duda | |
| LHP Jerry Blevins | C Travis d'Arnaud | |
| RHP Hansel Robles | C Rene Rivera | |
| LHP Josh Smoker | OF Michael Conforto | |
| LHP Josh Edgin | INF Wilmer Flores | |
| RHP Rafael Montero | INF T.J. Rivera | |
| | INF Ty Kelly | |
Most of the decisions on the 25-man roster this season were largely expected, as guys like Jacob deGrom, Matt Harvey, Zack Wheeler and Neil Walker are all healthy again after coming off injuries.
The last battle that was decided for Opening Day was the long relief bullpen spot, as former prospect Rafael Montero — who had a 1.77 ERA and 23 strikeouts over 20.1 innings this spring — and Seth Lugo — who had a 5.56 ERA and 10 strikeouts over 11.1 innings pitched in Florida, but had an extremely successful run with Puerto Rico in the World Baseball Classic earlier this month — were up for the role.
ESNY gave the edge to Montero for Opening Day, as manager Terry Collins  reportedly stated that Lugo is progressing a bit slower than hoped due to fatigue from the WBC and his time in Port St. Lucie. ESNY expects Lugo to be up in majors at some point very early in the season, as he has been too productive during his short time in Queens to not win the job over Montero eventually.
ESNY also believes that the Mets bench could see a shuffle by the end of April, as the impending disabled list returns of David Wright, Juan Lagares and Brandon Nimmo could shake things up a bit.
The same goes for the roughly April 20 return of incumbent closer Jeurys Familia and the disabled list comeback of starter Steven Matz, leaving decisions to be made in the rotation between Wheeler and Robert Gsellman, as well as in the 'pen.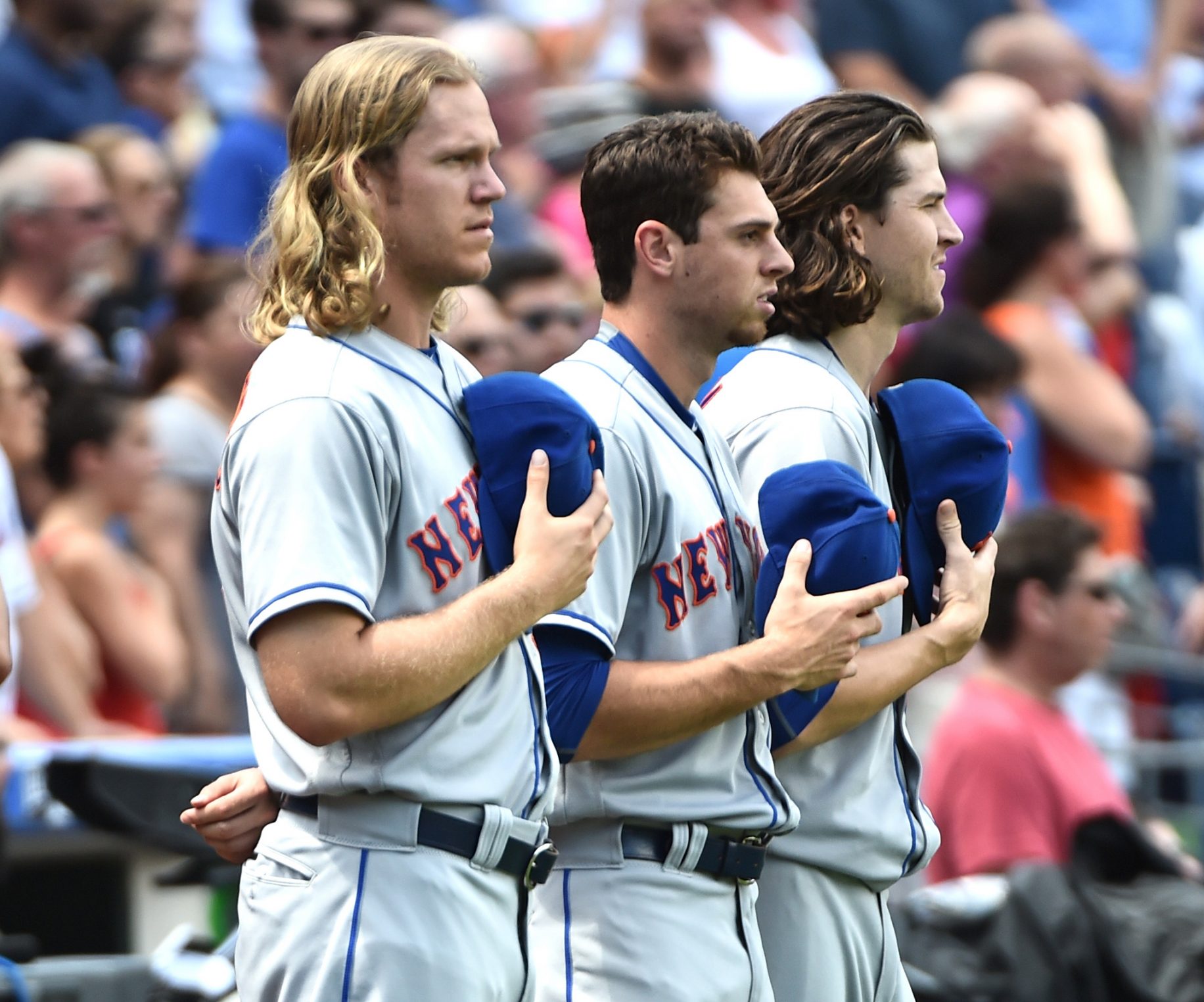 Starting Rotation
Noah Syndergaard
Jacob deGrom
Matt Harvey
Zack Wheeler
Robert Gsellman
Syndergaard, Harvey and deGrom are clearly the top three options for the Mets, hence their top three spots in the rotation. But once Matz went down with elbow discomfort, all bets were off for the bottom of the staff.
Gsellman's impressive spring work — 23.1 innings pitched, 2.31 ERA, 1.07 WHIP, & 15 strikeouts — began to prove that his job as a "Replace-Met" last season after injuries decimated the Mets rotation was no fluke. The 6-foot-4 righty is still rookie-eligible, making him ESNY's dark horse National League Rookie of the Year candidate.
Wheeler had an overall rough time in Port St. Lucie, posting a 5.11 ERA and 1.46 WHIP over 12.1 innings tossed there. But after throwing five shutout innings against the Miami Marlins in his final spring start on March 27, allowing just two hits and two walks while striking out three, Collins decided to give the former top prospect a shot.
As a side note, the rotation will pitch to open the season as follows — Syndergaard, deGrom, Harvey, Wheeler, Syndergaard, Gsellman. Management's reason for running Thor out there twice before giving Gsellman his first look remains unclear, though.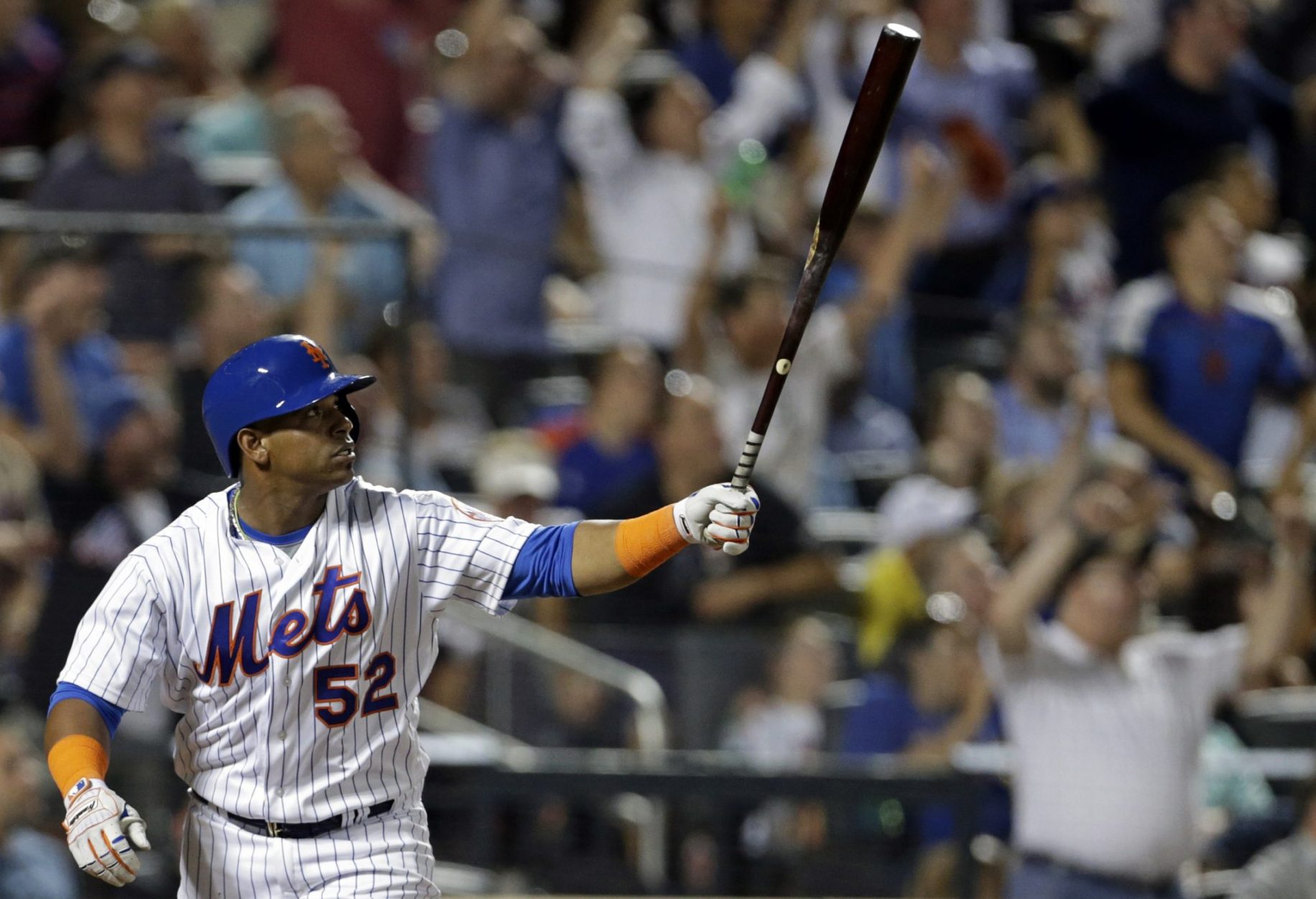 Starting Lineup
3B Jose Reyes
SS Asdrubal Cabrera
LF Yoenis Cespedes
CF Curtis Granderson
2B Neil Walker
RF Jay Bruce
1B Lucas Duda
C Travis d'Arnaud
ESNY is under the impression that this will likely remain the Mets' base lineup all season, although injuries, slumps or trades could change things up, of course.
When Wright comes back, if Collins believes he's healthy enough to start, he will almost definitely retake his job at the hot corner. But Collins will also be hard-pressed to find a way to keep Reyes in the lineup, as the switch hitter was the catalyst for the Mets last season.
Walker is also a strong candidate to be the team's cleanup hitter against lefties, as Granderson, Bruce and Duda are significantly worse hitters against pitchers of the same handedness.
The switch hitting second baseman experienced a renaissance from the right batter's box last season, hitting .330 with eight home runs over 110 plate appearances. To put that into perspective, Walker hit just six other such homers over the previous seven seasons of his career.
The top three of Reyes, Cabrera and Cespedes helped spark an offensive explosion last season, a significant push in helping the Mets take the top NL Wild Card spot. ESNY expects Collins to keep that trio together up there as much as he can this season.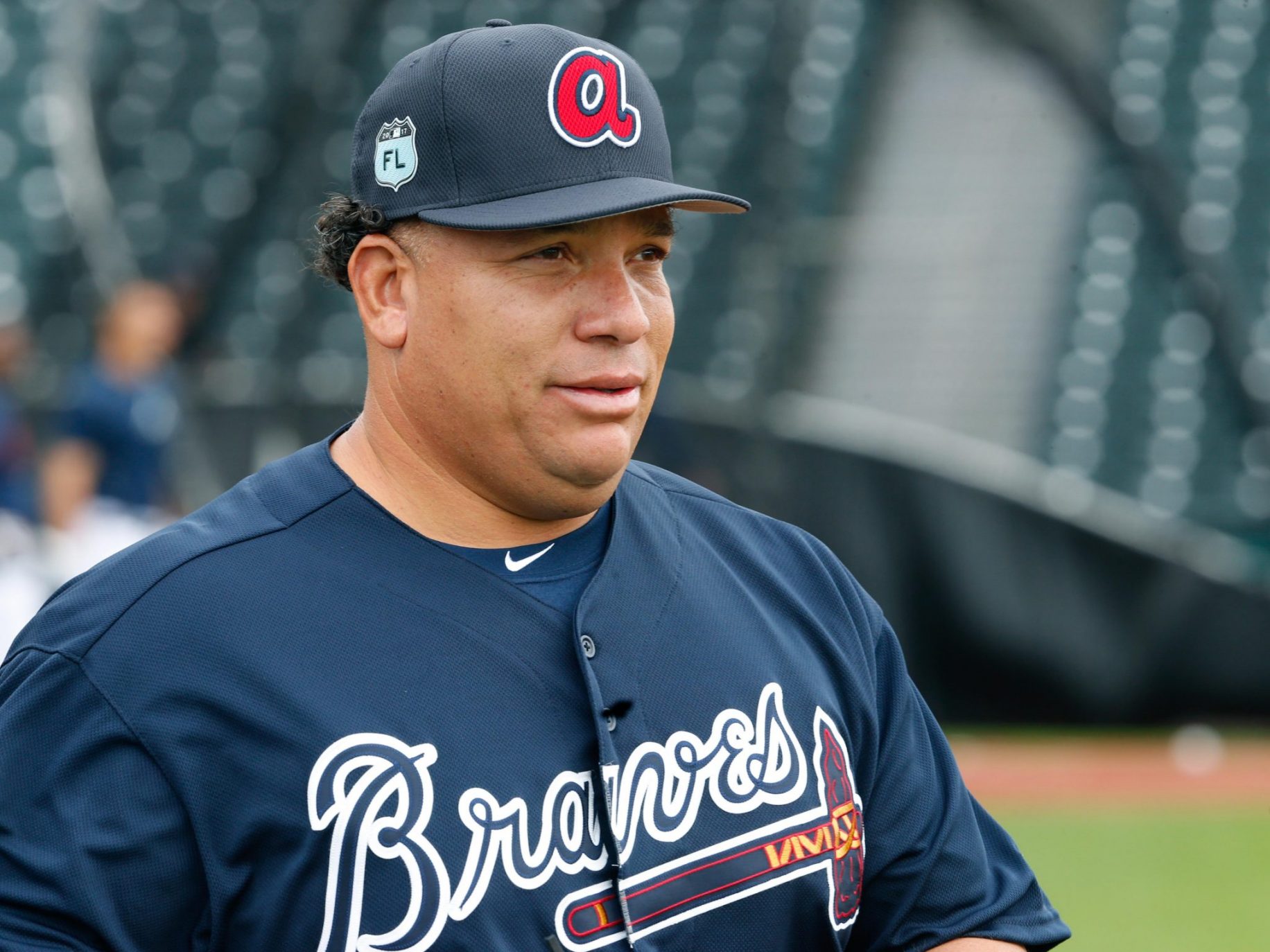 Offseason Losses
RHP Bartolo Colon
The almost solely fastball throwing Bartolo Colon left Queens this offseason to play for the NL East rival Atlanta Braves. The 43-year-old righty posted an astounding 3.43 ERA and 15 wins for the Mets last season, helping anchor the rotation with Lugo and Gsellman late in the year. It remains to be seen if Colon can replicate his All-Star nod from 2016 for the Braves this season, but the Mets will surely miss him.
INF Kelly Johnson
General manager Sandy Alderson will almost assuredly trade for utility man Kelly Johnson again at the 2017 deadline with whatever team he lands with, as he has each of the last two seasons. Johnson was an extremely valuable pinch hitter for the Mets in 2016, as the veteran hit three doubles and four home runs over 51 plate appearances in that role.
1B James Loney
After hitting .342 with seven doubles, two homers and 28 RBIs for the San Diego Padres' Triple-A affiliate, James Loney drew lots of attention from the Mets, who signed him after Duda went down with a back injury last year. Loney played in 100 games in Queens, batting .265 with nine home runs and 34 RBIs over that span. While he wouldn't have a starting spot if on the team right now, his contact-oriented approach would've done well to help the very power-heavy lineup of the Mets.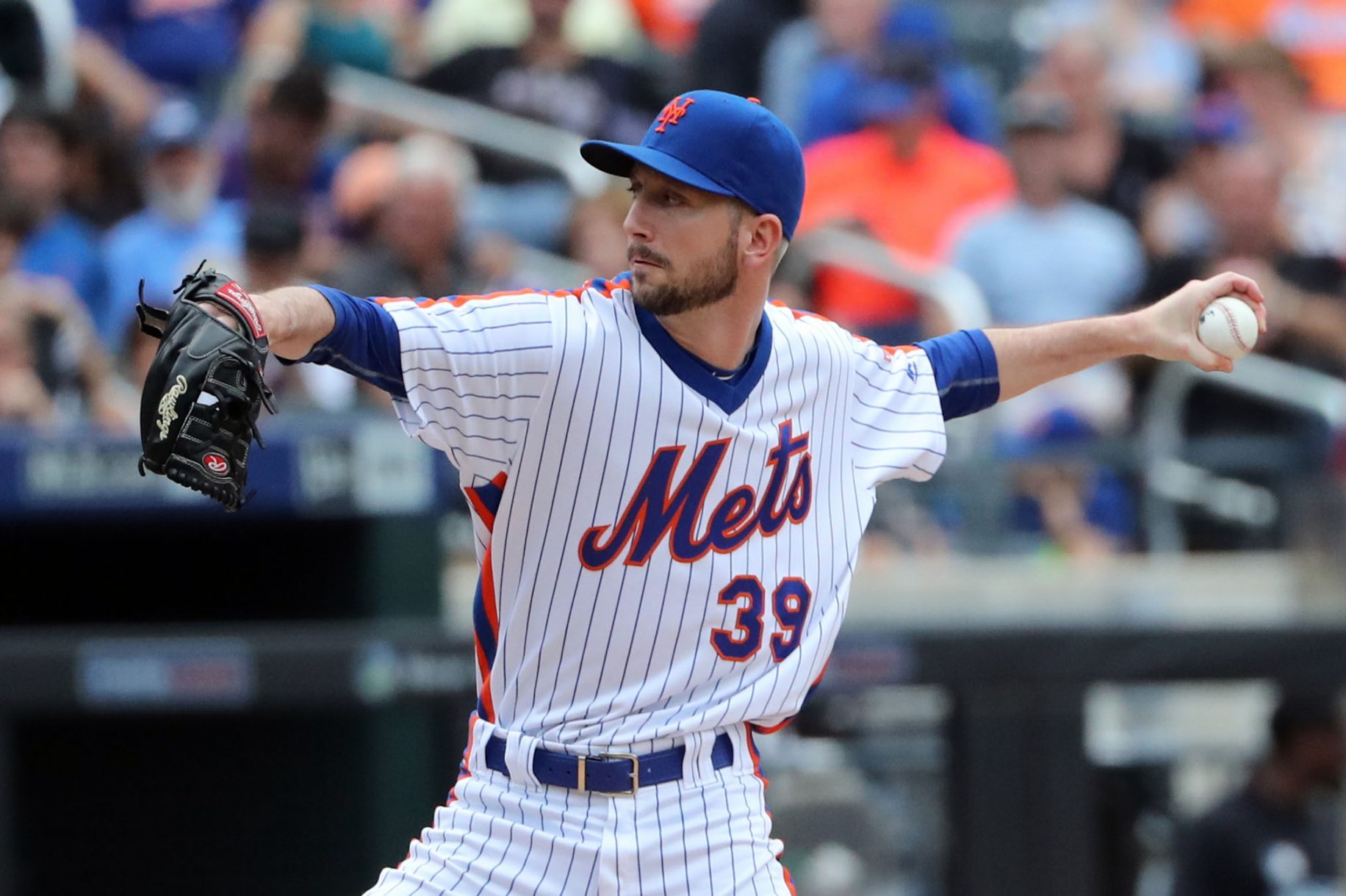 Offseason Additions
The Mets didn't really make any big splash signings or trades this offseason, so this section will really consist of players who the team held onto this winter.
LHP Jerry Blevins, RHP Fernando Salas
Southpaw Jerry Blevins signed back with the Mets this offseason on a one-year, $5.5 million deal, with a $7 million team option for 2018, while Fernando Salas returned on a one-year, $3 million contract. Blevins was a fixture in the 'pen all season for Collins, producing a 2.79 ERA over 73 appearances. Salas came over from the LA Angels on a post-deadline trade and was lights out, tossing a 2.08 ERA with no walks allowed over 17.1 innings in New York.
LF Yoenis Cespedes
By this point, it's redundant to keep reiterating how much Yo means to the Metsies, but Alderson finally got a significant deal done with the strong-armed Cuban outfielder, signing him to a four-year, $110 million contract, including a full no-trade clause. The deal makes Cespedes the highest paid Met ever on an annual basis.
INF Jose Reyes, 2B Neil Walker
Alderson picked up the veteran's minimum option on Reyes after he helped carry the Mets to a postseason berth last season. Walker signed a qualifying offer of $17.2 million this offseason, as management felt confident that he would recover from the back injury that shortened his 2016 campaign.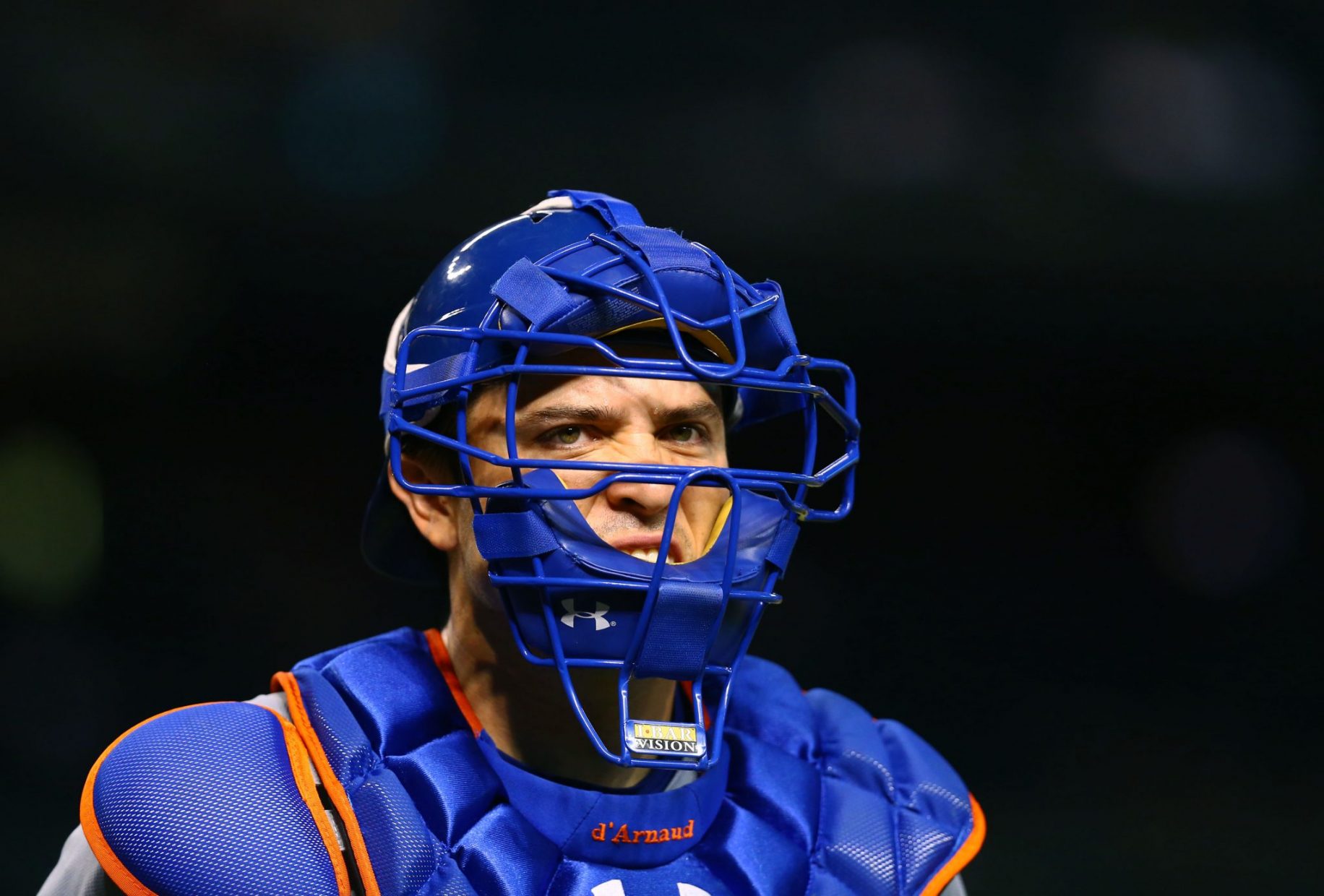 Breakout Candidate – C Travis d'Arnaud
A former top prospect who once came over from the Toronto Blue Jays with Syndergaard for knuckleballer R.A. Dickey, Travis d'Arnaud has struggled to really grab hold of a starting job behind the plate in Queens over his four years there. He hit just .247 last season with four home runs in 75 games, and developed a hitch that lengthened his swing to an extreme.
But he spent all offseason shortening the motion that once had him pointing the head of his bat right at the pitcher — compared to now, where he leaves the bat lying on his shoulder until the ball is thrown. It's only a 45 at-bat sample size, but this spring, d'Arnaud did hit .333 with two homers and six RBIs.
The major part of his game that needs improvement though, is his inability to consistently throw out runners stealing, an issue highlighted all spring. But Collins doesn't think that will make him cede his starting gig, as long as he can hit.
Breakout Candidate Honorable Mentions – RHP Robert Gsellman, OF Michael Conforto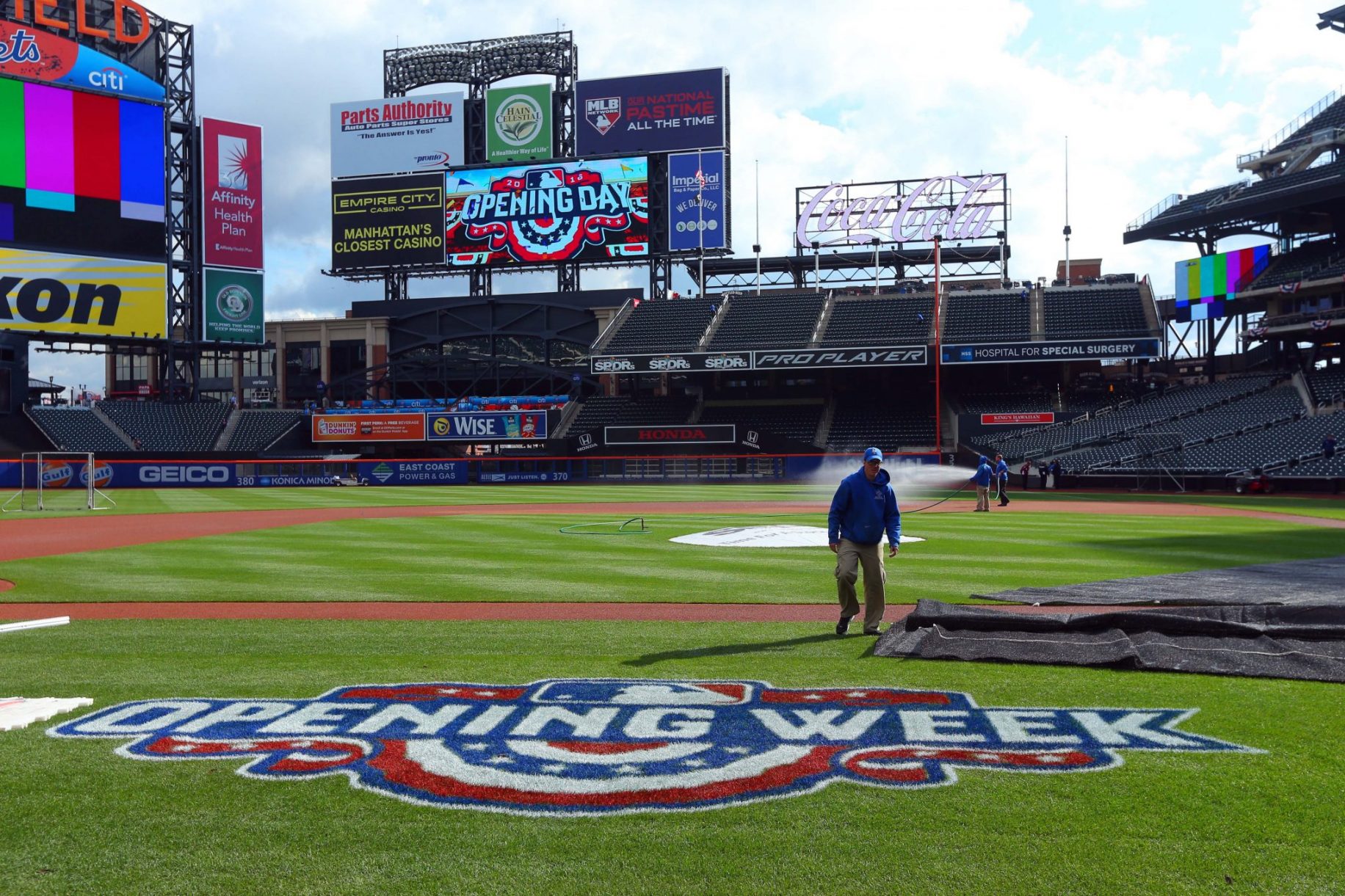 ESNY's 2017 Season Prediction
Record – 92-70, 1st in NL East
The Washington Nationals provide obviously stiff competition in the NL East for the Mets, but with the incredible depth of their starting pitching, even if they lose a starter or two again, along with a fully healthy lineup that includes a complete season of Bruce, the division is the Mets' to lose.
Familia's lighter than expected 15 game suspension lessens the pain the bullpen will feel to open the season, and Addison Reed has shown during his time in Queens that he is more than capable of holding the closer job down until Familia returns.
As long as the pitching stays relatively healthy, and the lineup can find a way to be more consistent from game to game, the 92-win plateau is absolutely reachable, with some upside if things go especially right.
ESNY Writer Predictions
Garrett Ey, Staff Writer
94-68, 1st in NL East
Cespedes wins NL MVP
deGrom finishes 18-5, 2nd in NL Cy Young vote
Cespedes/Bruce hit 30 homer plateau each
SS prospect Amed Rosario gets July call-up, finishes 2nd in NL Rookie of the Year vote
Nicholas Durst, Video and Audio Director
93-69, 1st in NL East
Defeat Cubs in NLCS, and win the World Series
deGrom wins NL Cy Young, finishing 19-4 with a 2.70 ERA
Syndergaard wins Silver Slugger and leads MLB in Ks
Cespedes hits 35 home runs and has 110 RBIs
Rosario will become the starting SS after Reyes and Cabrera hit the DL
Bruce gets traded during a succesful season, and Conforto becomes everyday RF
Duda bats .220 and Ks 150 times in 120 games
Matthew Solof, Contributing Writer
93-69, 1st in NL East
Syndergaard wins NL Cy Young
Cespedes will have over 30 home runs
Matt Di Giacomo, Editor
At least 95-67, could hit or break 100 wins
Likely 1st in NL East, definitely a postseason lock
Will make the NLCS, and if they can beat the Cubs, they'll win a World Series in 2017
Christian Breed, Contributing Writer
88-74, 2nd in NL East
Will narrowly miss a postseason spot
If they make a move for some offensive help, a better record and postseason berth appear more likely