The New York Mets' roster is filled with veteran hitters, but can they back the team's outstanding starting rotation?
Two seasons ago, the New York Mets shocked the majors world by making a run at the World Series. Although they lost, the Mets showed the league that they have one of the most talented rotations in recent memory. There's no doubt that New York's staff has carried them to back-to-back playoffs, but the batting needs to do their share this season.
Last year, the Mets saw themselves below .500 late in August. But New York's pitching went on a tear, leading the team to a 27-13 record to close out the season, bringing them a National League Wild Card berth.
Unfortunately, Noah Syndergaard's fantastic outing was swiftly forgotten when journeyman third baseman Conor Gillaspie blasted a three-run homer in the ninth inning, pushing the San Francisco Giants to the NLDS. The lineup was non-existent that night, providing Thor with only four hits in support him.
Jacob deGrom and Matt Harvey are both back and healthy in 2017, so this pitching staff should once again dominate. Steven Matz will start the season on the disabled list, but the Mets must be thankful to have their top three at 100 percent. With deGrom and Harvey back in the mix, the Mets will likely be in a ton of low-scoring games, so the positional roster must do their part to back their aces up.
While there's a ton of certainty with this pitching staff, the question at hand is whether or not the lineup will do their fair share. In many fans' minds, this batting roster is experienced, and completely capable of competing with the Washington Nationals for the top spot in the NL East. 
The reason why this Mets team didn't follow up their 2015 World Series run in 2016 was largely because of their inconsistency in the batter's box. This team has the offensive talent to win, but their sluggers need to show up more often.
Last season, the Mets hit .225 collectively, had an ugly league-low .305 on-base percentage and had the third lowest slugging percentage with a .372.
A nearly 34-year-old leadoff hitter in infielder Jose Reyes may not seem ideal, but his constant motivation on the bench and eagerness to win is contagious. Reyes, who played most of his early years for the Mets, has an opportunity to finish what he started, and possibly let his play outweigh his domestic abuse charges from early last season.
Outfielder Curtis Granderson, who just turned 36, is coming off a 30-plus home run season, and the Mets are hoping that he can replicate his 2016 campaign this year. The Mets need Grandy to continue serving as a reliable option if they are going to make a serious playoff push.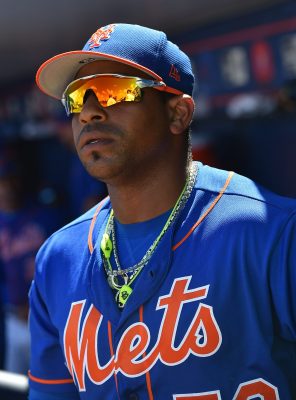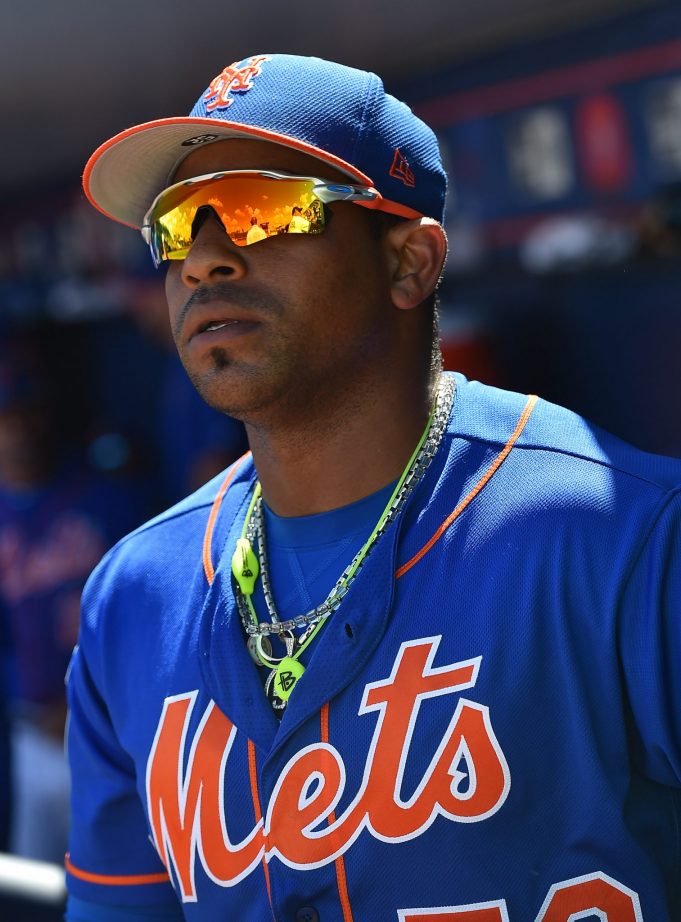 Outfielders Yoenis Cespedes, Jay Bruce and second baseman Neil Walker are most likely going to be the middle of the lineup punch for this year's Mets team. All of them have shown their power in the past, and Cespedes has something to prove this season, especially after signing an $110 million contract this past offseason. There's no reason why these three sluggers should not perform well in 2017, and they owe it to their starters to do so.
Shortstop Asdrubal Cabrera, who is coming off a season in which he hit 23 home runs, will look to continue to help New York both on the field, and in the dugout. Cabrera, who's average was nearly .290 last season, needs to produce at a similar or better level out of the two hole ahead of Yo.
Incumbent first baseman Lucas Duda is returning from injury, but he has shown in the past his ability to be near the top of the NL in homers when around for a full season. If Duda can make an impact for the Mets early, who knows what's in store for this team.
Catcher Travis d'Arnaud has been everything but healthy during his time with the Mets. His ability to make New York's starters perform well night in and night out is incredible, but his potential at the plate is much higher than most think — something he will need to realize in 2017 or his time as a starter in Queens may come to an end sooner rather than later.
This lineup is full of veterans who have, and still do, dominate baseball. The Mets can once again make a deep postseason run, but will need significant help from their vets if they're going to do so.