Carmelo Anthony's comments after the New York Knicks loss to the Miami Heat show just how dysfunctional this franchise is from top to bottom.
O
n Wednesday night, the
New York Knicks
continued to run the tank train against the Miami Heat. By
losing 105-88 on their home court
, they were officially eliminated from playoff contention, falling to 28-47 as the year winds down. Also, after losing to the Heat, forward
Carmelo Anthony
made some interesting and bizarre comments in regards to his current role with the team.
In his postgame briefing, Anthony admitted to Mike Vorkunuv of the New York Times that he doesn't even know his role on the Knicks:
"I don't even know my role. I don't know my role to be honest. I'm just here to kind of help those guys and keep those guys positive and motivated. I get in where I fit in."
Anthony's comments are quite puzzling.
While the Knicks season is over and they're ultimately playing for the NBA lottery, it's very odd for a player of Anthony's caliber to say something as bold as he did. By saying he has no clue as to what his current role with the team is, despite being eliminated from the playoffs, Anthony is showing just how dysfunctional the Knicks are from top to bottom.
It starts with owner James Dolan.
The head of Madison Square Garden has been in hibernation ever since he hired Phil Jackson to be the president of basketball operations (with the exception of a February interview on the Michael Kay Show). The biggest issue with Dolan's absence is that he has been reluctant to comment on the Knicks' struggles, claiming that it's unfair to assess Phil Jackson's performance as president.
When your team struggles and fails to compete, as the Knicks have done in Jackson's tenure, it's unprofessional on the owner's part when he doesn't acknowledge anything considering the current state of his team. By doing just that, Dolan has made himself look foolish.
Phil Jackson looks just as bad, though.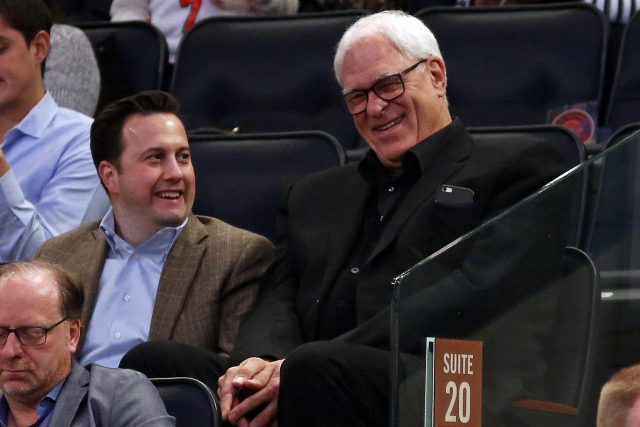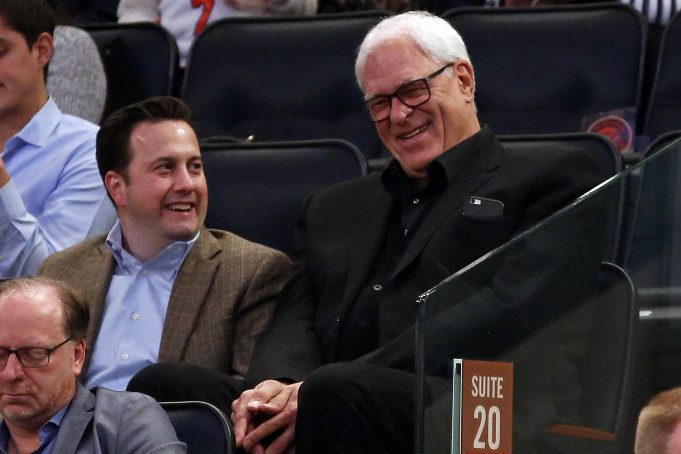 Since he came on the scene in 2014 for a hefty 60 million dollar contract, Phil Jackson has been a failure as president of the Knicks.
By recording three losing and playoff-deprived seasons in his time with the Knicks, Jackson has been highly unsuccessful in his efforts to change the team's fortunes. A big part of that has been his reluctancy towards committing to an offense outside of his own — the triangle.
Ever since his coaching days, Jackson has been fond of the triangle offense — a complicated system of spacing. Possessing the likes of Michael Jordan, Scottie Pippen, Kobe Bryant and Shaquille O'Neal, the offense was sure to succeed. Jackson though was of the belief that same offense could work in New York with Carmelo Anthony. It hasn't, though.
By failing to accompany Anthony with another star or at least an upper tier player, Jackson has been unable top recreate a formidable triangle duo. That hasn't stopped him from forcing the offense on the Knicks — something which is unheard of coming from a team president.
Despite having little star power at his disposal, Jackson has tried to force the triangle upon the Knicks in team practices. Forcing an offense on your team as an executive is overplaying your hand, which Jackson is doing in pure ignorance.
By refusing to change his ways and reaffirming that the triangle works, Jackson has made himself look really bad. It's also ,in a way, hurt his image, as he looks like a deer in headlights with the Knicks.
By partaking and overtaking his practices, Jackson has only interfered with head coach Jeff Hornacek's coaching philosophy, which Jackson refuses to fully accept — something other than the triangle. That makes Jackson's hiring of him look even worse.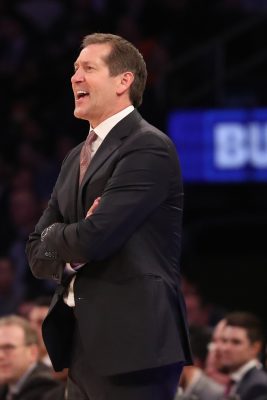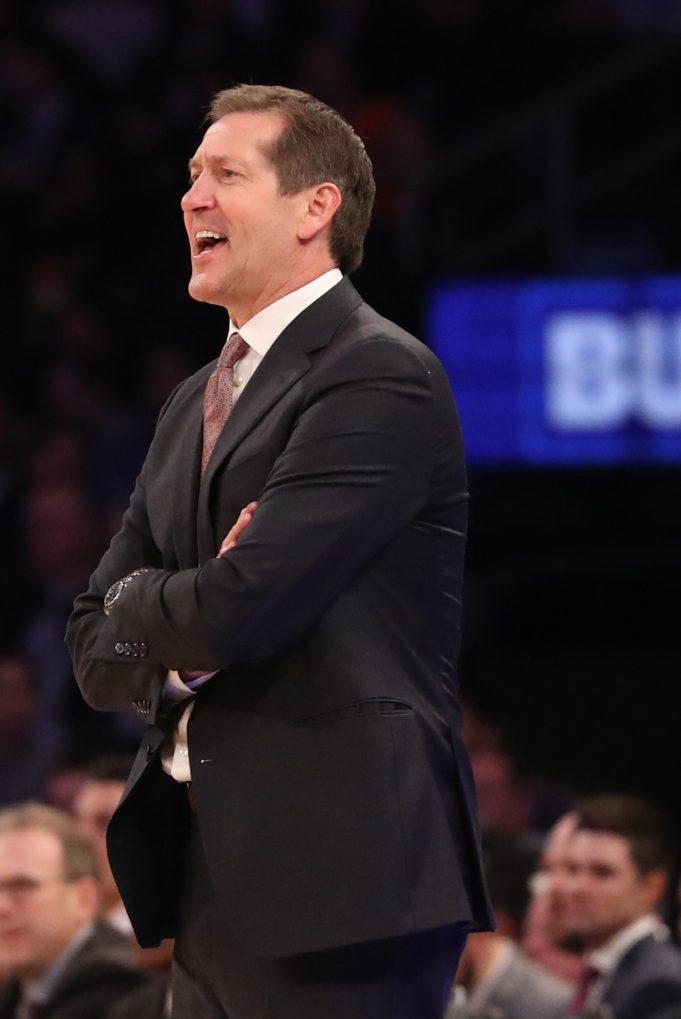 Back in the offseason, Jackson hired Jeff Hornacek after a two and a half year stint with the Phoenix Suns. In his time with the Suns, Hornacek coached a run and gun, fast break, uptempo offense. Headlined by guards Goran Dragic, Eric Bledsoe and eventually Isaiah Thomas, Hornacek ran a run and gun offensive system, which helped lift the Suns to a 48 win season in 2014.
In this hiring, however, Hornacek had zero experience running the offense in his playing day's and never coached the system in Phoenix. That's the biggest mystery in his hiring.
While Hornacek was a respectable head coach going into the interview, the fact that Phil Jackson, of all people, hired him to coach the Knicks was an odd one on his part. Also, Hornacek has zero ties to Jackson, as opposed to longtime pal and current lead assistant coach Kurt Rambis (who was also considered for the job).
Hornacek looks even worse with Anthony's postgame comments.
In his postgame presser, Anthony essentially told the media that Hornacek hasn't given or told him his role with the team. While the season is a foregone conclusion, not informing or letting a player like Anthony know his role on the roster is bizarre.
Throughout his time with the Knicks, Anthony has been, for the most part, a stand-up guy. He's been honest and has spoken the truth about the Knicks as a team on multiple occasions. To not, at the very least, have a small discussion with Anthony about what he wants to see from him going forward is disappointing. Another thing to keep in mind is Anthony's potential motive or lack thereof in saying something as bold as hr did.
Why would Anthony just blurt out a lie about Hornacek? There's no reason for him to do so.
While the season has been rough for everyone involved, Anthony has no good reason or motive to say something such as "he doesn't know his role" if it doesn't have some truth behind it. That makes Jeff Hornacek look really bad.
Anthony's comments are based on the current state of the Knicks, but they also show just how dysfunctional the Knicks are fro top to bottom. Whether it's James Dolan disappearance, Phil Jackson stubborn and ignorant ways, or even head coach Jeff Hornacek having no role for Anthony, the Knicks are a mess.
Anthony's comments show just how dysfunctional the organization is as a whole.