March Madness continued this weekend with the Sweet 16 and Elite 8 featuring standout performances from potential future New York Knicks.
T
he 2017 NCAA Tournament is down to the final four teams. The Sweet 16 and Elite 8 Rounds didn't disappoint with more surprises and phenomenal individual performances from prospects in the 2017 NBA Draft. Some performances, in particular, stood out to the New York Knicks.
New York needs a point guard. What else is new? Fans will always be clamoring for the next talented young floor general at the top of the draft.
When you are as bad as the Knicks, you can't just think about one position. Other players emerged as potential candidates this weekend too. Non-point guards. Can you imagine?
Most of these kids sent their already solid draft stock soaring while others have put themselves on the map with NBA scouts. These prospects stood out more than the others.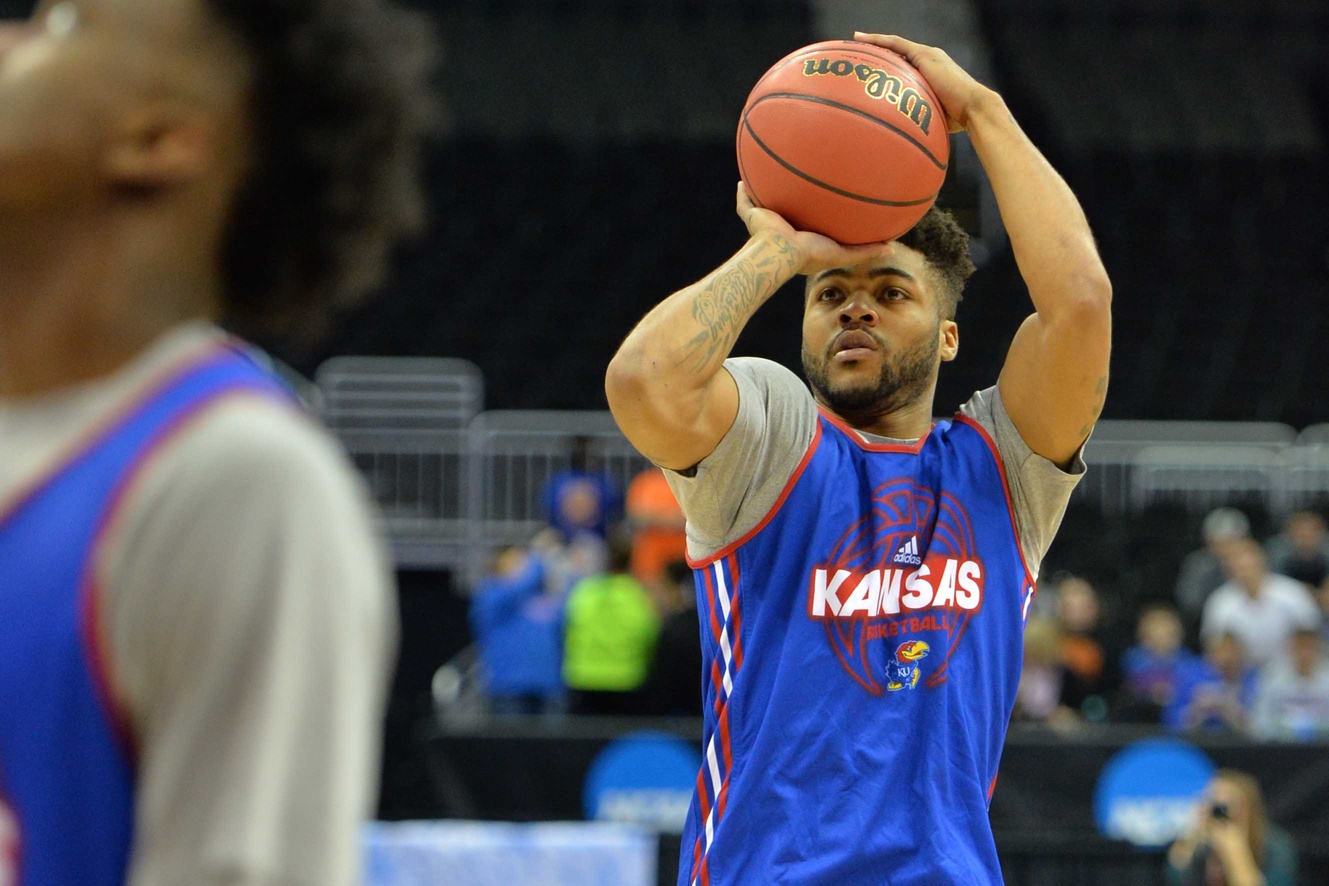 Kansas fell apart during their Elite 8 loss to Oregon, but their senior point guard Frank Mason did his best to keep them afloat.
Mason scored 89 points and shot over 50 percent from the field in the tournament on 15 field goal attempts per game.
The 22-year-old was truly a do-everything player for the Jayhawks. He led his team in scoring and assists and finished fourth in rebounding despite standing just 5-foot-11 inches tall.
The Big 12 Player of the Year will have questions about his size and ability to defend opposing point guards at the next level. Knicks fans should remember those as the same question marks surrounding fan favorite Ron Baker.
Right now, he's the man, but once he gets to the league, he'll need to adjust to being a backup. A player with no ego like Mason shouldn't have a problem doing that.
Mason will draw interest in the second-round for his ball handling skills, three-point shooting, and toughness.
New York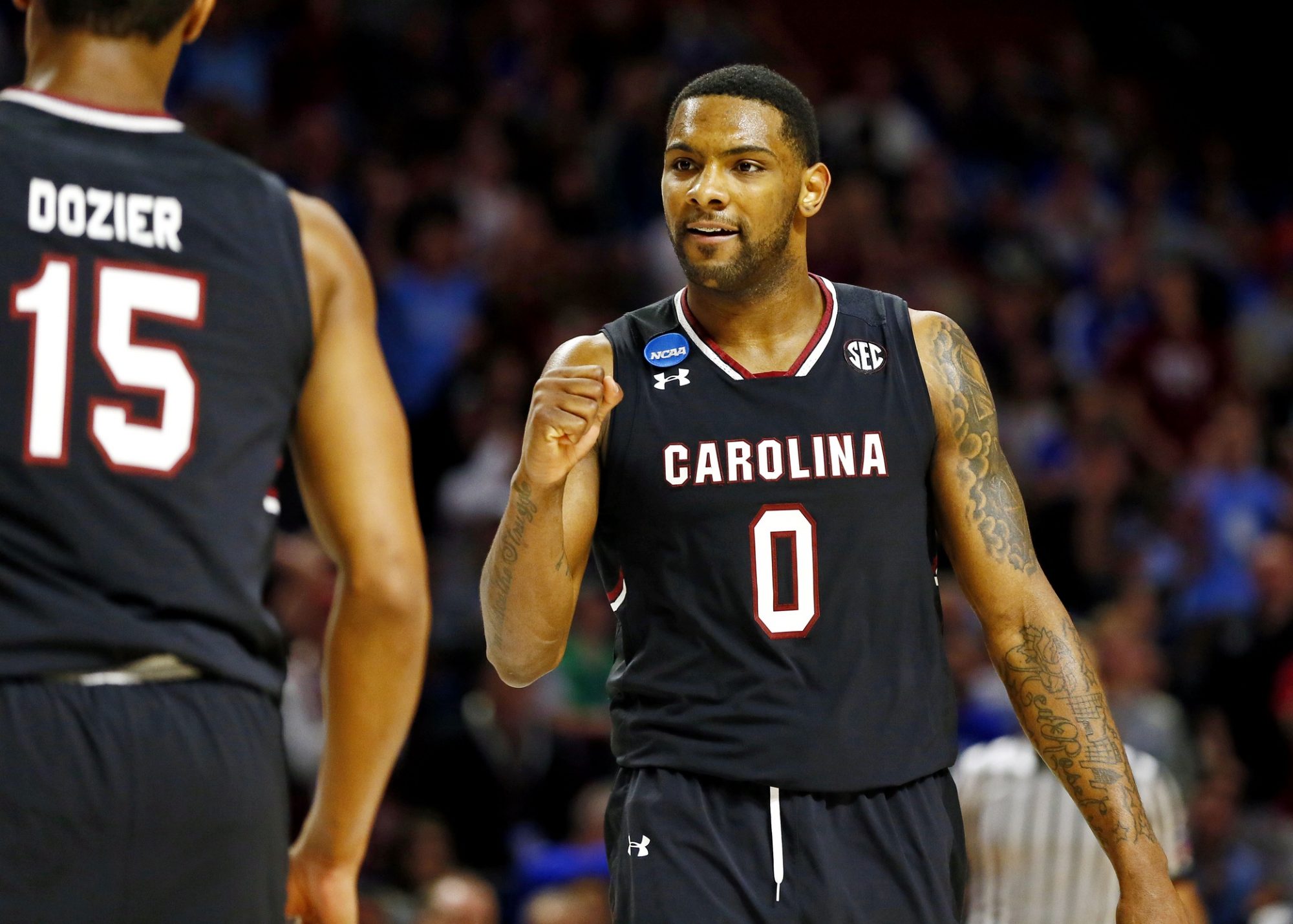 This magical run is the first time South Carolina has appeared in the tournament since 2004. It's the first time they've won a single game since 1973, and it's the first time in school history that they've been to the final four.
They couldn't have done any of it without Sindarius Thornwell. He's the breakout star of March Madness with huge scoring performances against national powerhouse Duke and conference rivals Baylor and Florida.
The South Carolina native has notched a combined 108 points in the tournament on 50 percent shooting from the field and over 40 percent shooting from three-point range.
The fact that Thornwell is 22-years-old means he won't be a first-round draft pick, but the NBA buzz is hot right now.
According to one NBA executive, the shooting guard has played his way back into the draft.
The Knicks might be able to grab Thornwell with one of their second-round picks.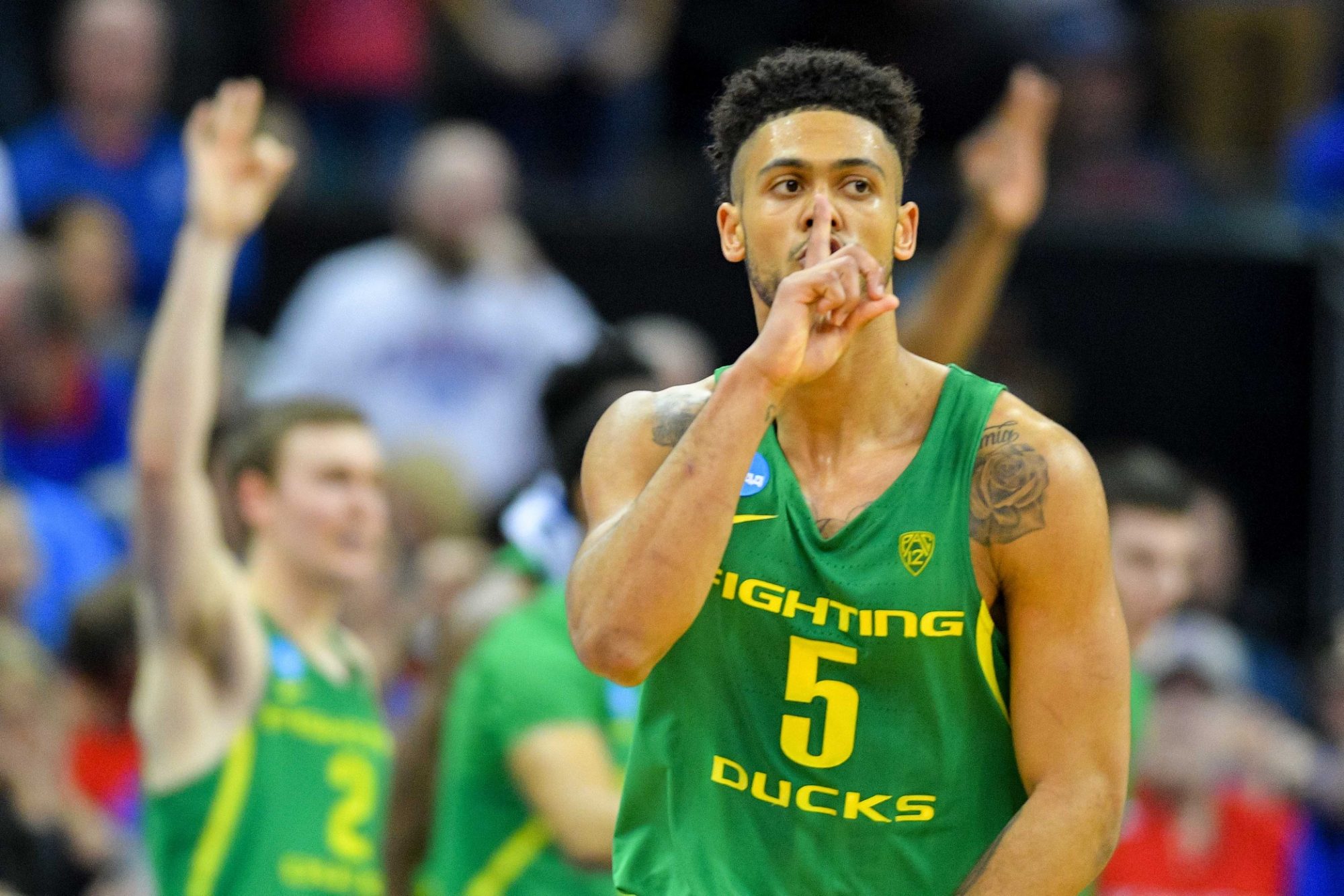 Tyler Dorsey might be the hottest player in the country. He's scored 20-plus points in seven straight games dating back to the Pac 12 Conference Tournament opener against Arizona State.
Dorsey is shooting a scorching 62.4 percent from the field during that stretch and 57.8 percent from three-point range. If the guy could just make his free throws (67.6 percent), he'd be dropping 30 every night.
The 27 points he scored in the Elite 8 win over Kansas propelled him into the national conversation. He did that to a top-25 defense in the country.
Like Thornwell, Dorsey is a legend for what he's done to the basketball program. He's helped send Oregon to their first final four in 78 years where they'll take on perennial powerhouse North Carolina.
The 21-year-old declared for the draft after last season (as a freshman) but wisely chose to return to school.
He's not big for an NBA shooting guard (6-foot-4, 180 pounds) but the facts that he's been a lights-out three-point shooter will get him some second round attention.
New York could use some three-point shooting. Spending one of their second rounders on a sharp-shooter like Dorsey wouldn't hurt.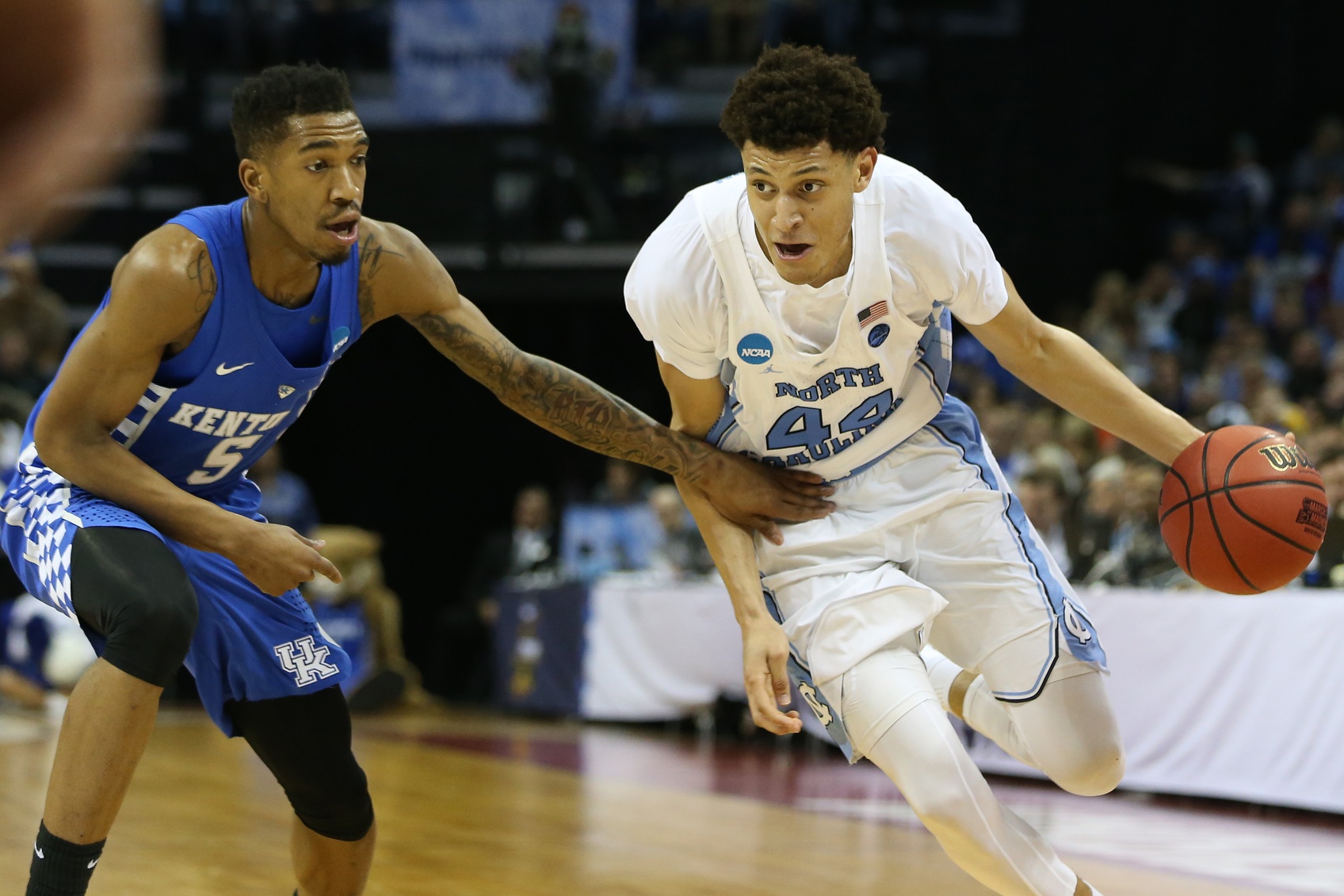 4. Justin Jackson, SF, North Carolina Tar Heels
Junior forward Justin Jackson has North Carolina in the final four for the second straight season. After they had fallen at the buzzer in last season's National Championship to Villanova, Jackson declared for the draft.
He was smart to return. The ACC Player of the Year is going to be a lottery pick. His performance is the highest pressure games of the NCAA Tournament is causing his stock to rise even higher.
When Carolina struggled to score in their Elite 8 contest against Kentucky, it was Jackson who stepped up with 19 big points.
Jackson combined to shoot less than 30 percent from behind the three-point line in his first two seasons, but that number grew 38.0 percent in 2016-17. The youngster obviously worked hard on his shot as he launched over eight threes per game.
Jackson's improved long-range game has added another aspect to his game. He can shoot, pass, and defend.
The idea of him being a three-and-D threat at the next level is now introduced. The Knicks could use one of those.
If Carolina wins the whole thing, the 21-year-old could end up as a top-ten pick.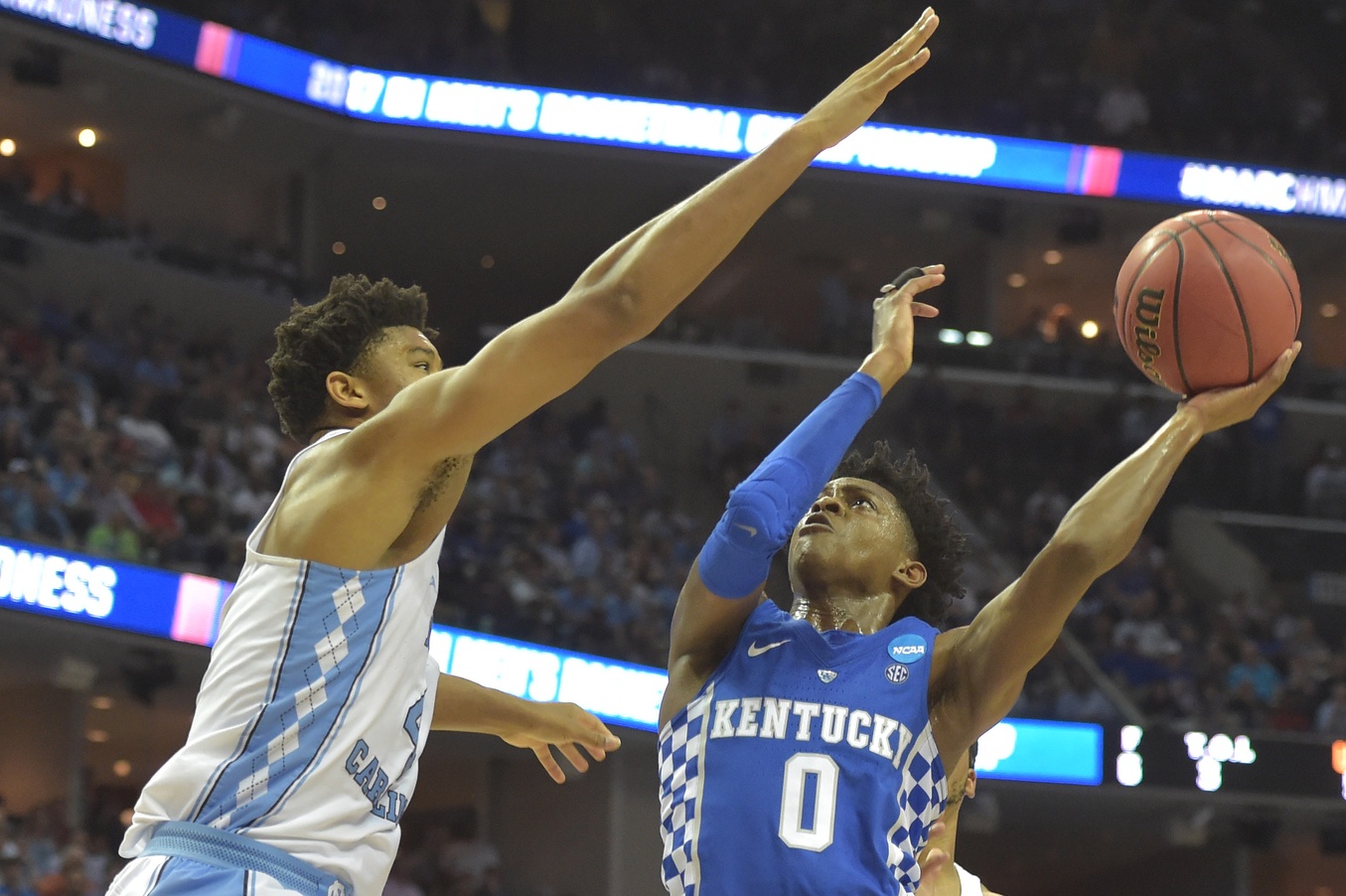 5. De'Aaron Fox, PG, Kentucky Wildcats
Knicks fans fell in love with De'Aaron Fox during the NCAA tournament. Rightfully so, despite not making a single three-point shot, he had 39 points against UCLA in the Sweet 16.
The loss to North Carolina was crushing, especially after beating them during the season, but Fox improved his draft stock during the tournament regardless.
Now the knock on Fox is going to be his lack of a three-point shot. He only attempted 69 this season and made just 17 (.246). The 19-year-old struggled with his shot overall.
According to hoop-math.com, the McDonald's All-American was just 36.2 percent on two-point jumpers. Where he excels is on drives.
Per hoop-math, 48.1 percent of Fox's field goal attempts were at the rim this season. He converted on those attempts at a 64.2 percent clip.
The Louisiana native was overshadowed for much of the season by backcourt mate Malik Monk. Not during the tournament. As skilled as Monk is, it was the freshman point guard who stole the show.
Could Fox be the floor general the Knicks have been looking for? He's tough, he can defend, and he's a natural leader. Talk about a fit for New York City.