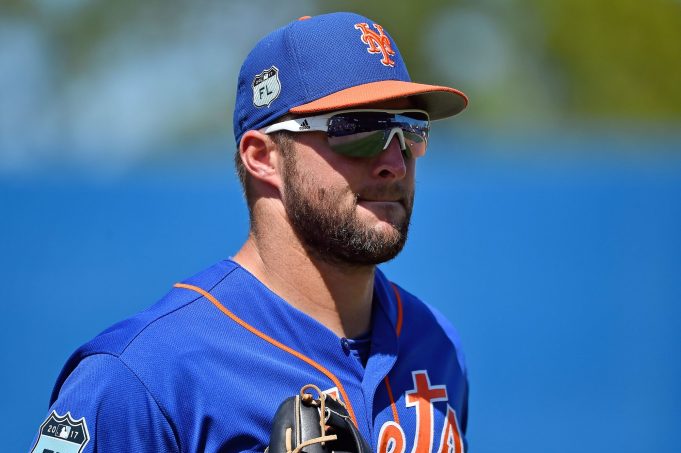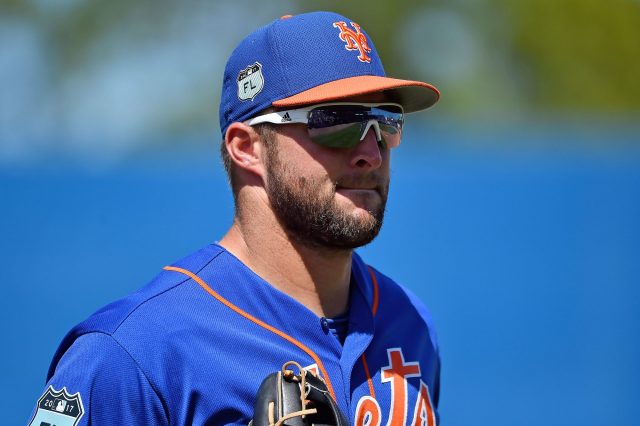 Tim Tebow and the New York Mets struggle against Washington Nationals ace Max Scherzer as the Nationals win 6-0.
New York Mets prospect Tim Tebow isn't ready for the majors yet as he tries to make a career in baseball.
On Monday, he hit against Washington Nationals ace Max Scherzer and it didn't go very well. It looked like he had never played baseball before, although he did play baseball in high school. In his first at-bat, the former Heisman winner struck out on three straight pitches, according to Chris Cwik of Yahoo Sports. In the fifth inning, Scherzer struck out the Mets prospect on four pitches.
In Tebow's defense, he didn't really have a chance against the two-time CY Young award winner whose fastball is anything but ordinary.
Scherzer strikes out Tebow on three pitches: 96, 97, 97.

— Chelsea Janes (@chelsea_janes) March 27, 2017
Tebow ended the day going 0-4 with three strikeouts. He is hitting .167 this spring. Better luck next time Tim.
The Nationals won the game 6-0.
Tim Tebow hits against Max Scherzer.

It's fun and eventful, and for Tim, it doesn't go well. pic.twitter.com/4oZabpjOYS

— Jay White (@JayWhiteSports) March 27, 2017