While the New York Mets possess a few ace arms, Matt Harvey remains the the pitcher that means the most to the team's possible success.
F
ans of the
New York Mets
have heard the same narrative over and over again — the team in Queens has the best rotation in baseball if, and only 
if
, they can all stay healthy.
Well, to date, that just simply hasn't happened — a fact Mets fans are equally aware of.
But if one starter can stay in good shape for a full season, along with a somewhat majority of the rest of the team's arms keeping pace, the Mets may well be back on their way to replicating their deep postseason run of 2015.
And that man is Matt Harvey.
The "Dark Knight" had his best start of the spring yesterday, throwing six two-run innings that included five hits allowed, one walk and four strikeouts. What really should have team brass excited the most, though, was that Harvey touched 97 mph during his work against the Atlanta Braves.
Now while his promising start only lowered his spring ERA to a still unsightly 5.89, Mets manager Terry Collins has been very publicly impressed with Harvey's pitch accuracy and exceptional use of his offspeed stuff, including his slider and changeup. If he can keep gaining arm strength back as he showcased he is yesterday, along with his already solid offspeed work, the Mets may have their 2015 Cy Young candidate back for 2017.
The biggest knock against Harvey repeating another stellar comeback from a major injury is that this is already the second such situation of his short four-plus year major league career. But it can't be forgotten that although thoracic outlet syndrome and the necessary procedure to remove one of Harvey's ribs is quite traumatizing for one's body to go through, it can't be any worse for a pitcher than the career-ender itself, Tommy John Surgery.
Before delving any further into his injury bugs, let's take a look back on the Dark Knight's numbers from 2015 — the season that followed his TJ surgery.
29 starts, 13-8 record, 2.71 ERA, 1.01 WHIP, 189.1 innings pitched, 37 walks/188 strikeouts
That season, Harvey's pre-surgery velocity totally returned no more than a month into the season, and he remained sharp as ever all season long. But that year, Harvey brought more to the table than just statistics and a top-five finish for National League Cy Young.
He was the lifeblood and energy of the Metropolitans all season long, including the postseason. Harvey treated — and still treats — every start as if it were the biggest game of his entire life. He goes all in every start, every inning, every count and every pitch, with no questions asked.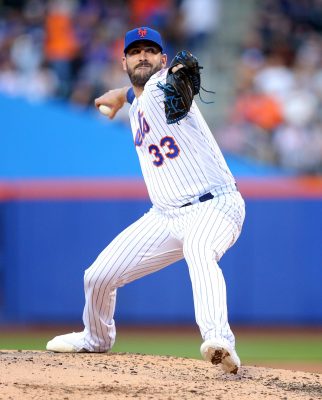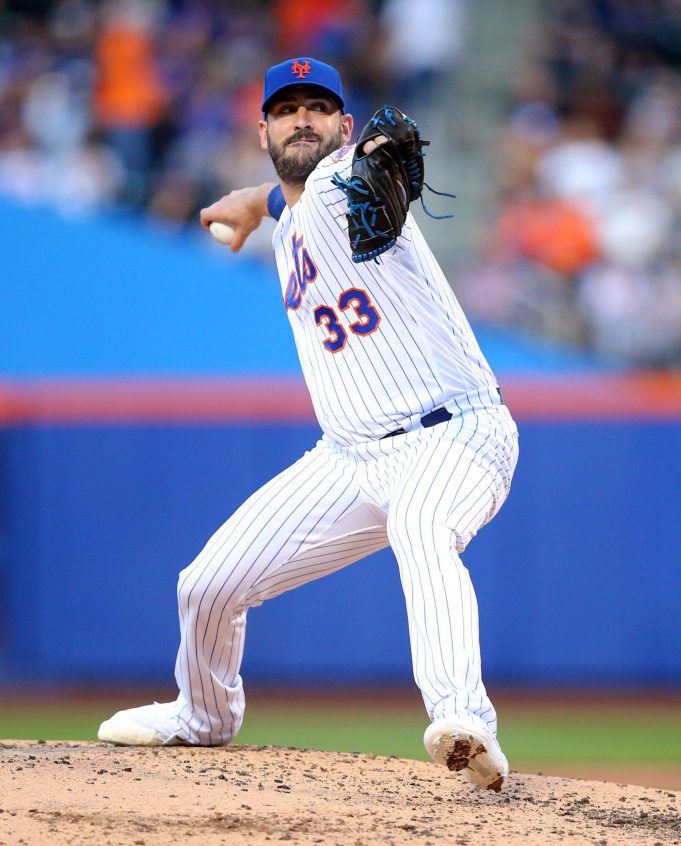 Although this bravado ultimately caused the Mets to lose Game 5 of the World Series against the Kansas City Royals that year, as Harvey pleaded with Collins to leave him in to finish off a complete game — a decision that led to two earned runs — that mentality is what puts Harvey in the upper echelon of major league pitching when he's at his best.
The Mets' records during Harvey's years in the majors show how much he can mean to his squad.
In 2014 — the season Harvey was out due to Tommy John — the Mets had a 79-83 record, while only scoring 11 more runs than they allowed as a team. That season included Lucas Duda's 30 homer campaign and Travis d'Arnaud's best year yet, all while still having Bartolo Colon, Jacob deGrom, Zack Wheeler and the 3.40 ERA southpaw arm of Jon Niese in the rotation.
Fast forward to Harvey's fantastic 2015 season, and the Mets go 90-72 and make it to the World Series.
Obviously that can't all be attributed to Harvey, as the Mets added the likes of Yoenis Cespedes, Noah Syndergaard and Steven Matz to their MLB squad between those two years.
But as was said earlier, the attitude that Harvey creates and spreads around the entire 25-man roster is infectious and it helps keep the competitiveness of the team at an all-time high.
If the Dark Knight can keep himself in Gotham again, expect great things from the 2017 Mets.