With just over a week left of spring training, which New York Yankees starters have the edge in the starting rotation battle?
T
here are eight days until the
New York Yankees
open up the 2017 campaign against the Tampa Bay Rays and the battle for the final two sports is still undecided.
New York did cut Luis Cessa from the competition by reassigning the righty to Triple-A Scranton/Wilkes-Barre, but the rise of Jordan Montgomery has kept the candidate count at five.
---
---
The underwhelming showdown now features Montgomery, Bryan Mitchell, Luis Severino, Chad Green and Adam Warren fighting for a starting rotation role after Masahiro Tanaka, CC Sabathia and Michael Pineda.
Who are the frontrunners? ESNY breaks down who has the edge in the most important positional showdown in spring training: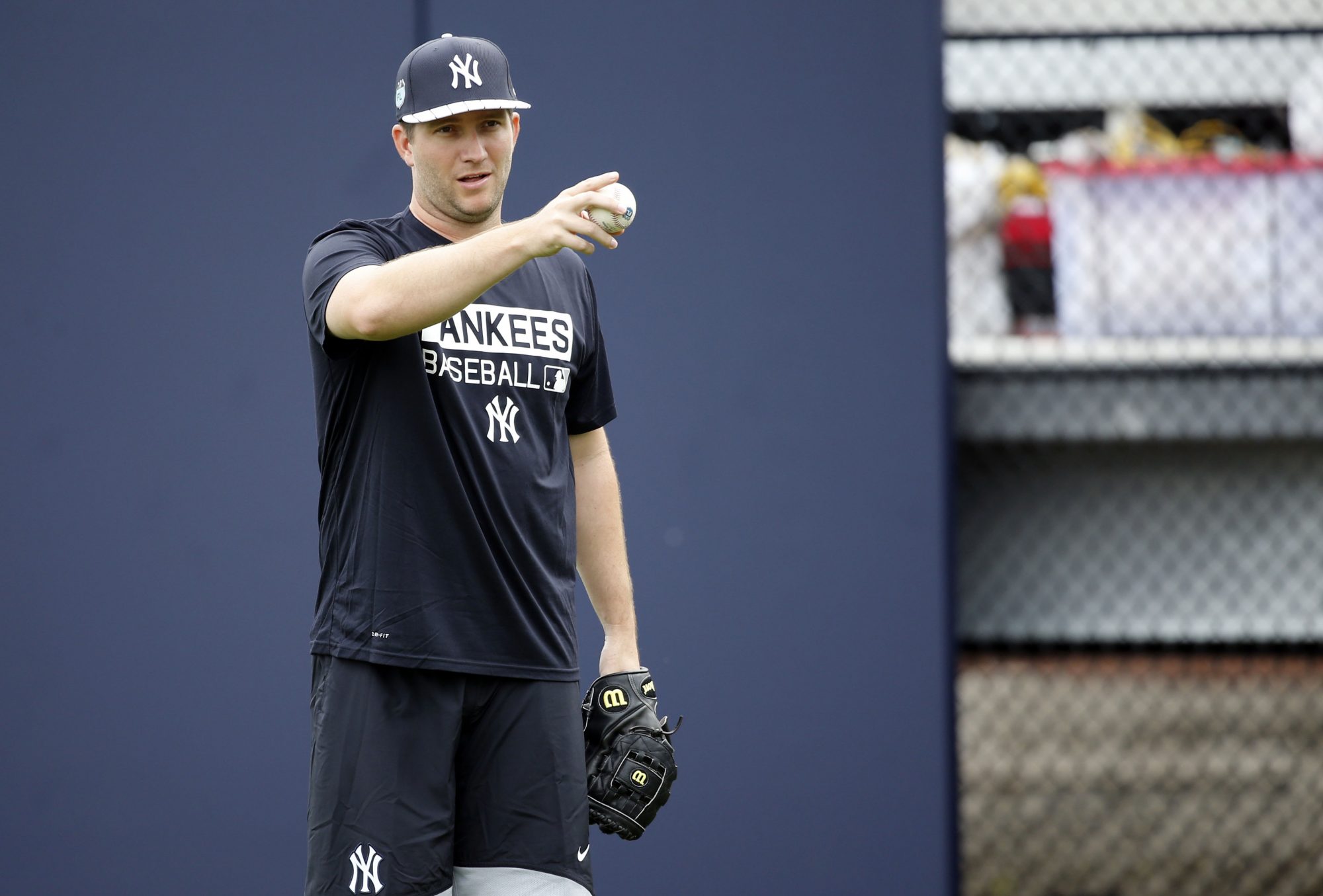 5. Adam Warren
I think the perception across the board is that Adam Warren will end up in his long relief/swingman role to start the 2017 season. That doesn't mean he won't make a few starts here and there, but his role is vital for a rotation that contains questions and very a top-heavy bullpen.
Through four spring training games, the righty has surrendered just four runs in 11.2 innings of work — good for a 3.09 ERA. Warren has also struck out six batters compared to three walks and a batting average against of .220.
---
---
Over his five-year career in the majors, Warren owns a 3.88 ERA and a 6.6 K/9 ratio as a starter compared to 3.51 ERA and 8.0 K/9 ratio as a reliever.
More importantly, however, he averages 1.32 innings per relief appearance throughout his 184 career outings out of the 'pen and could assuredly help bridge the gap from the rotation, which averaged 5.6 innings per start last year, to the back-end tandem of Dellin Betances and Aroldis Chapman.
Again, this ranking isn't necessarily because Warren did anything wrong. In fact, there is a solid debate that he deserves a spot. But, New York missed his arm in the long relief role during 2016's first half and would be smart to place the often-undervalued Warren in his natural habitat.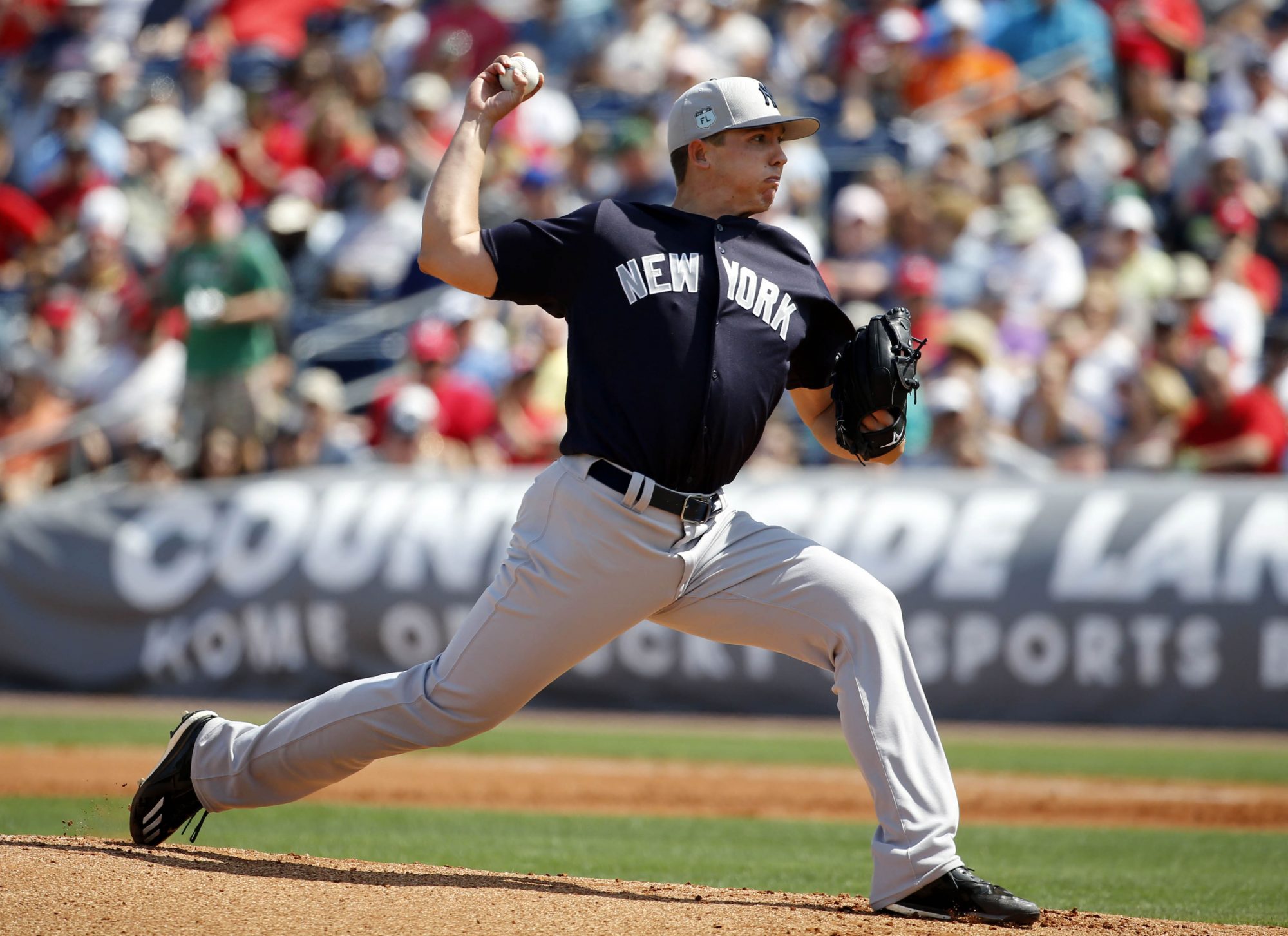 4. Chad Green
After struggling with his command through his first couple of outings in Grapefruit League play, Chad Green has completely settled down.
In five appearances (two starts) the 25-year-old owns a 1.50 ERA through 12 innings of work coming off a 2016 season in the Bronx in which he struck out 52 batters over 45.2 innings. 
Why is he on the outside looking in? While he has struck out eight batters, Green has also walked six (1.33 K/BB) and got squared up during his brief cameo last season due to his high fastball usage — 39.23 percent according to Brooks Baseball.
Baseball Prospectus claims that the fastball, which comes out of Green's hand at an average of 95 mph, would see improvements if moved to the pen, where he can throw max effort and there was evidence last season that the shift could be a benefactor.
In 9.1 innings in relief, Green notched a save, finished four total games and did not allow a single earned run while averaging 2.2 innings per appearance.
In that span, the righty used his fastball a whopping 50.96 percent of the time and induced an isolated power against of zero. Perhaps a long-relief role could suit Green, and the Yankees, much greater.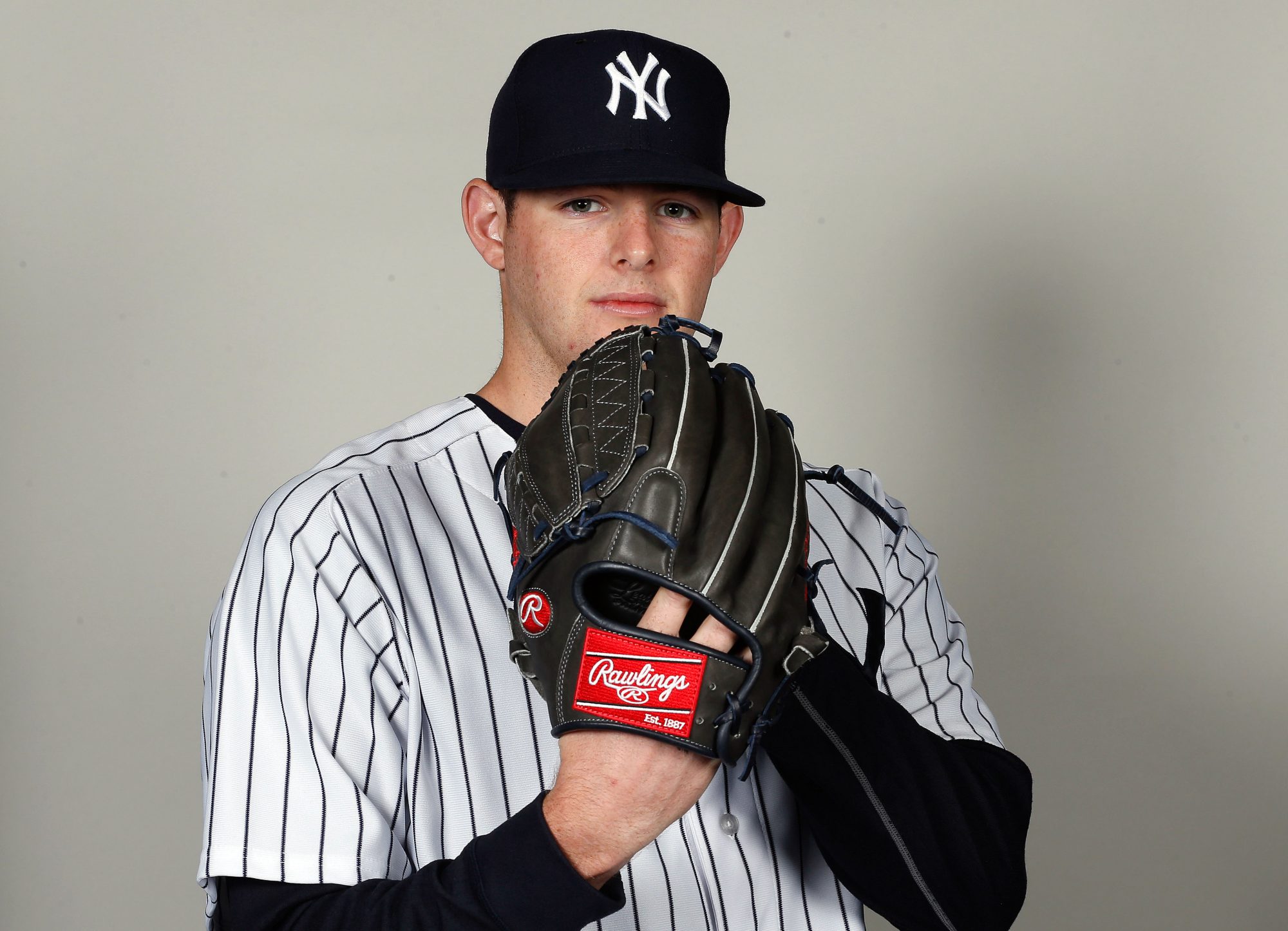 3. Jordan Montgomery
This awkward-delivering lefty is taking Yankees camp by storm.
Jordan Montgomery, New York's fourth-round pick of the 2014 MLB June Amateur Draft, has struck out 13 batters in 14.2 innings of work this spring and has only let up six runs (3.68 ERA) while holding batters to a .185 batting average.
In his last outing against the Tampa Bay Rays, the 6-foot-6 lefty struck out eight batters — including Evan Longoria twice — over 4.1 innings of work against a Rays' lineup filled primarily with starters.
---
---
I made the argument that Montgomery ought to be considered a favorite in this competition. He certainly has a case and could make one more start to prove to manager Joe Girardi, who's already impressed with his showcase, that there's truly nothing left for him in the minor leagues.
The reason why he has surpassed Green in ESNY's list is because he is able to utilize a terrific mix of a sinker, curveball, slider, changeup and fastball with great command (4.11 K/BB rate in Triple-A).
Moving him to the 40-man roster won't be a tall task, as Didi Gregorius will likely land on the disabled list to start the year, opening a spot for him on the roster.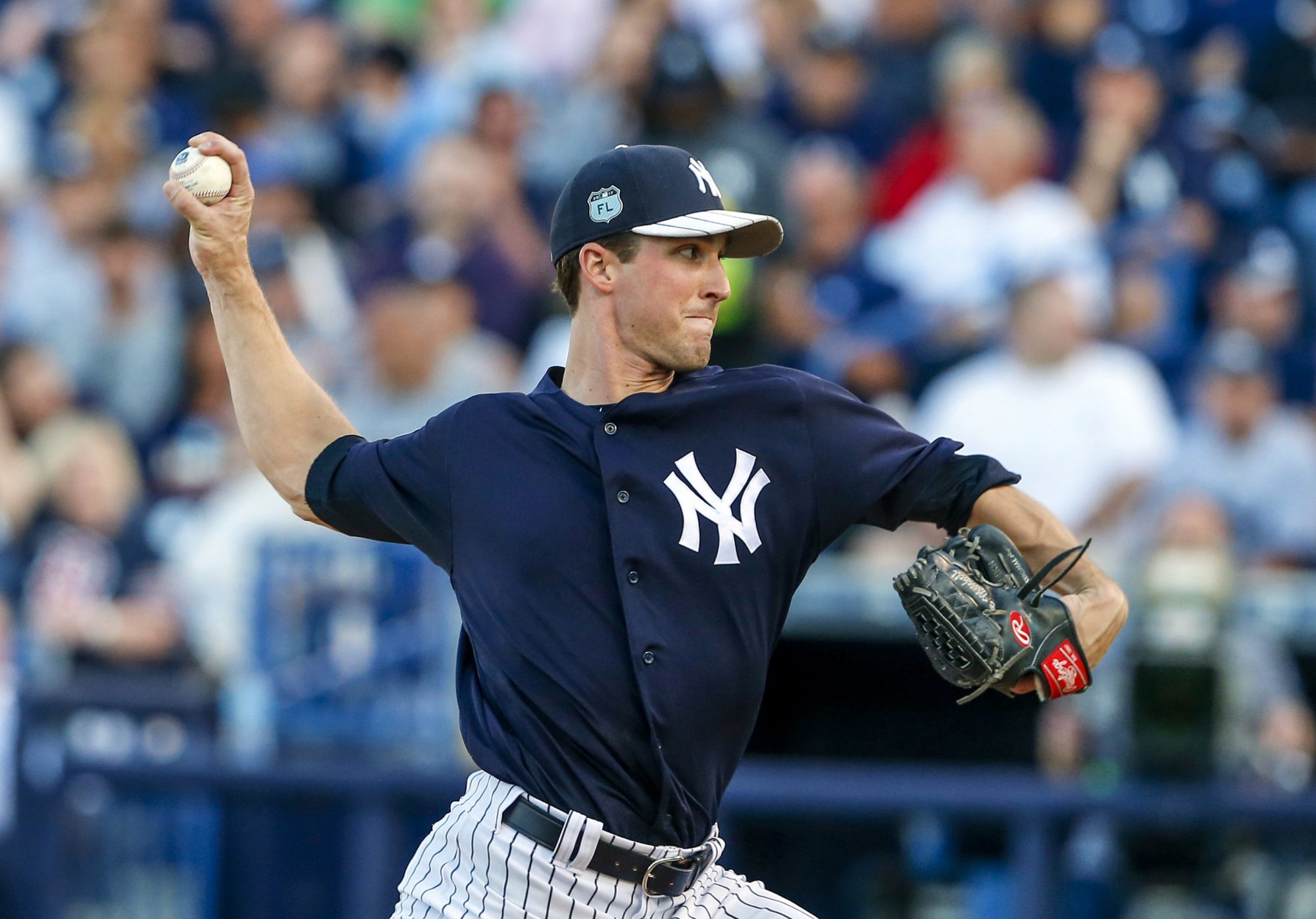 2. Bryan Mitchell
Bryan Mitchell has been our No. 1 in the past, but he hasn't been able to build on his early spring training success.
He owns 19 strikeouts in 18.2 innings of Grapefruit League work with an ERA of 3.86 but over his last four appearances, Mitchell has given up eight runs in 13.2 innings (5.45 ERA).
---
---
So, he has certainly taken a step back but when you factor in his 3.24 ERA in five starts at the end of the year — including a start in which he hurled seven innings of two-hit, no-run ball against the American League East-winning Boston Red Sox — it's hard not to believe he is a favorite for a rotation spot.
His arsenal is rather impressive as well. With a fastball that peaks at 97 mph, a cutter, a curve, an occasional mix of a sinker and a changeup, it's difficult to debate that he doesn't have the tools to succeed as a major league starter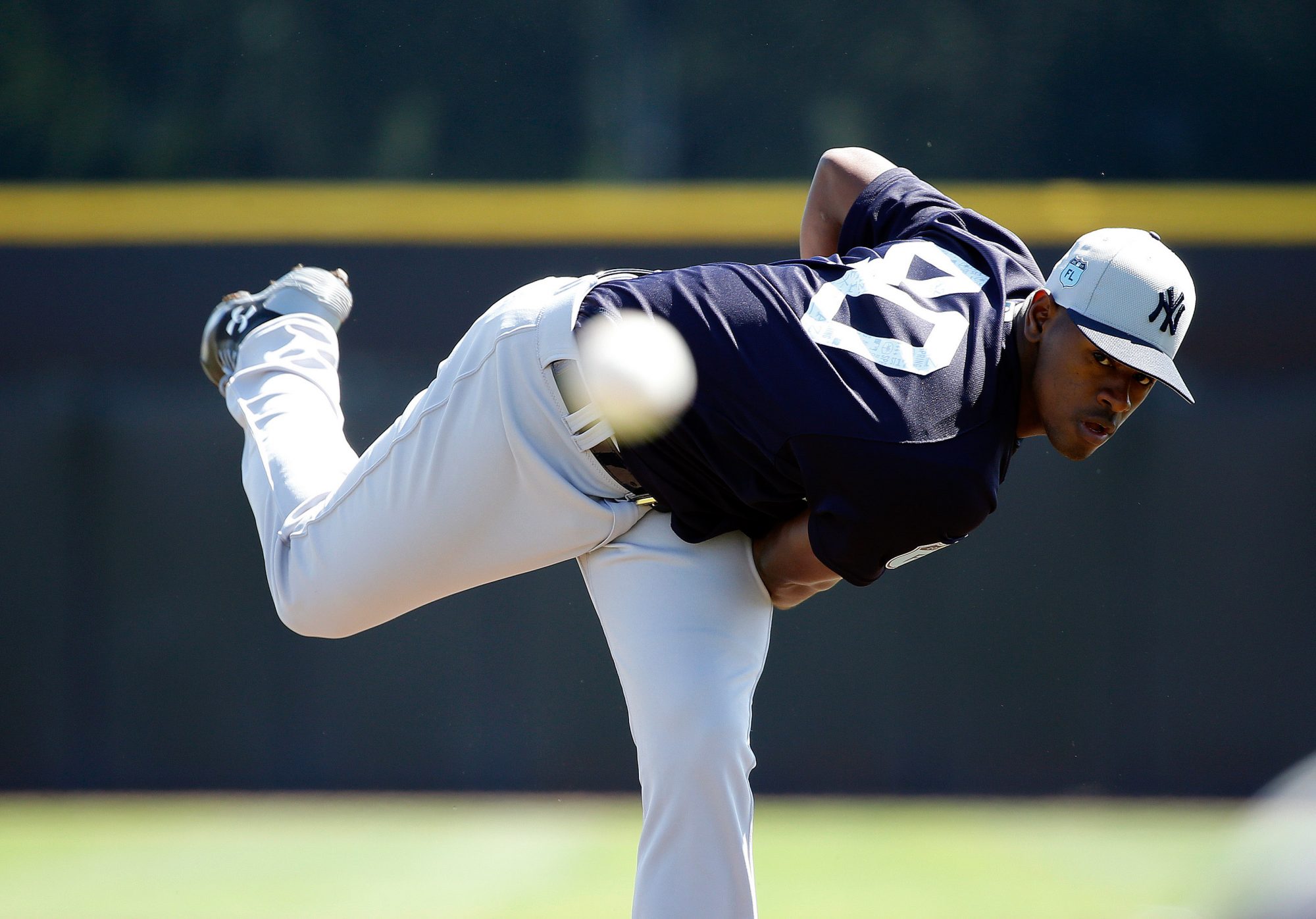 1. Luis Severino
What? Luis Severino is our favorite to earn the fourth spot? Yes, and it makes all the sense in the world.
Through five games (three starts) the 23-year-old has given up six runs on 12 hits including two home runs. The fastball command hasn't been sharp, but he has still struck out 16 batters over 13.2 innings (10.54 K/9).
---
---
Again, this doesn't encourage Girardi that Severino is back to his 2015 self, but it's more than enough to earn a role onto this rotation.
Mitchell, as impressive as he's been, hasn't separated himself from the crowd and while Severino has been underwhelming, the Yankees desperately want him to pan out as a starter and unless Green, Mitchell or Montgomery knocks the Yankee brass off their feet, there will be a rotation spot waiting for Severino and his much-improved changeup.