The Sweet 16 features some of the under-the-radar guys to watch for the 2017 NBA Draft. The New York Knicks should look at these five.
Willy Hernangomez is an essential piece of the future of the New York Knicks. While the franchise didn't draft the 22-year-old, he's notable for being a little-known prospect who was plucked out of the second round.
The Knicks have two second round picks in the 2017 NBA Draft. They need to find a diamond in the rough like Hernangomez. Phil Jackson and his staff should start their search in the Sweet 16.
The NCAA Tournament kicks off on again Thursday with some of the best prospects to watch. We already know about Lonzo Ball and Kentucky's star guards. We're going to talk about the guys who fly under-the-radar.
Whether it's because they play with more famous teammates or they just don't play on a flashy team, these guys don't get the hype they deserve. The Knicks should take a look.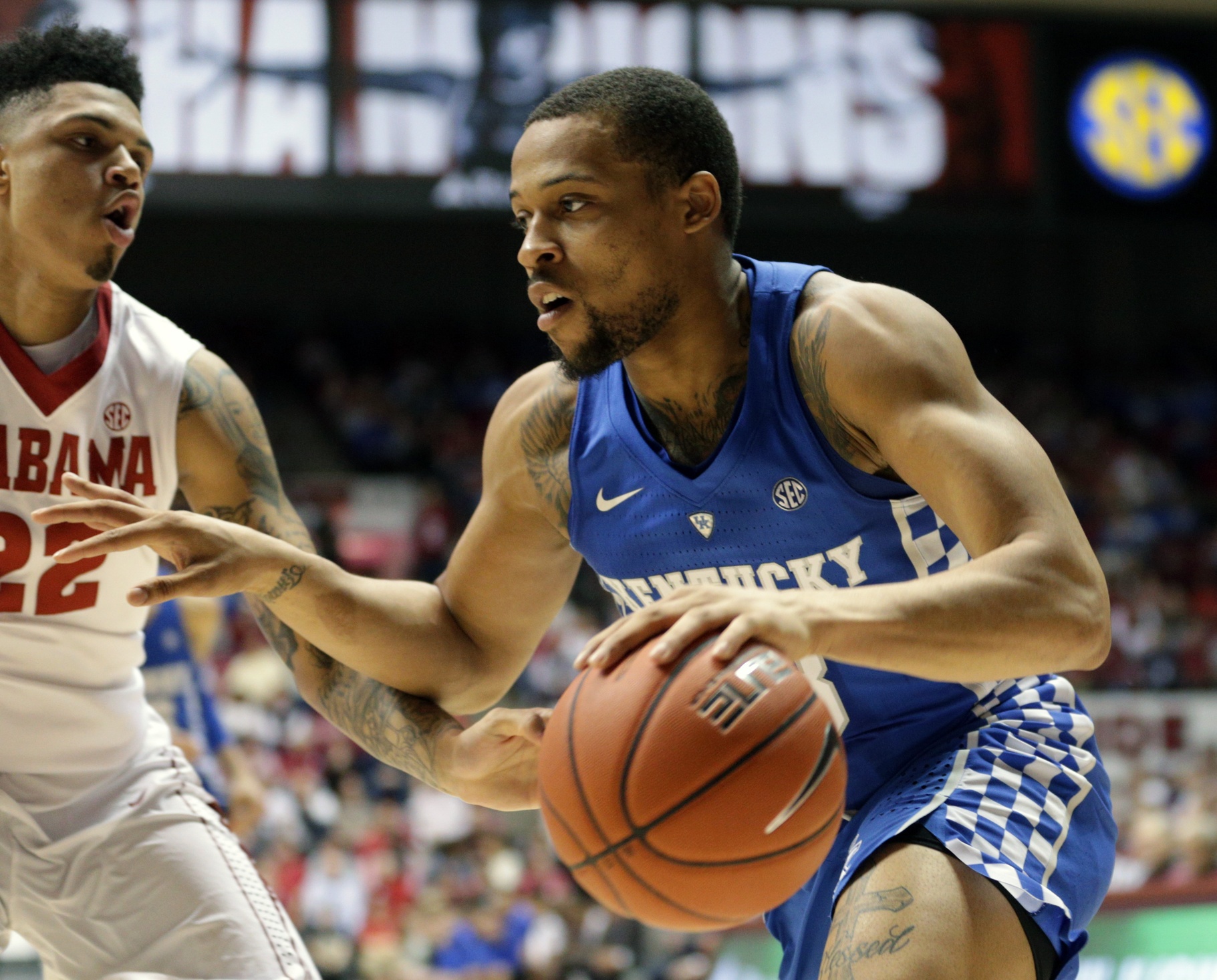 5. Isaiah Briscoe, Kentucky Wildcats
Isaiah Briscoe is the other Kentucky guard. He was a McDonald's All-American and a star recruit too. He's not the elite talent that Malik Monk or De'Aaron Fox is, but he has some skill.
The 20-year-old is going to slip in the draft because he can't shoot (a career 22.3 percent from three-point range for his career) and he's turnover-prone (2.9 turnovers per 40 minutes).
That would benefit the Knicks because he is a player who can drive to the rim and draw contact. With Derrick Rose likely on the way out, the Knicks will need a guy like that in their rotation.
New York is currently 28th in drives per game (via NBA.com).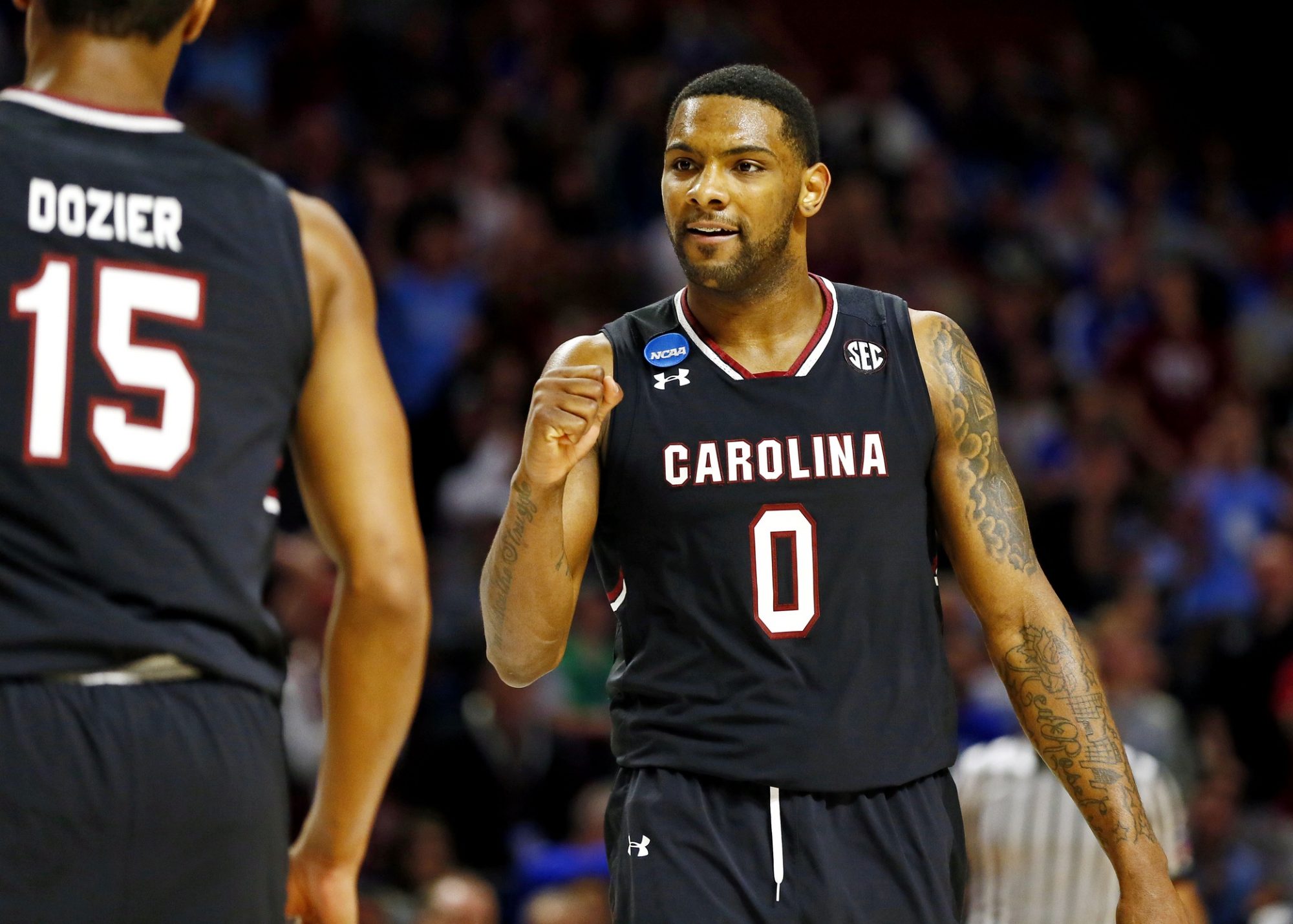 4. Sindarius Thornwell, South Carolina Gamecocks
Senior shooting guard Sindarius Thornwell took down the villainous Duke Blue Devils en route to becoming the rising star of the 2017 NCAA Tournament. The 22-year-old dropped a game-high 24 points against the Dukies and shocked the world.
Thornwell helped South Carolina lock down Duke's star guards Grayson Allen and Luke Kennard to lead his school to their first Sweet 16 since 1973.
The Knicks are in desperate need of that lockdown wing defender. They are currently 26th in defensive efficiency. Everybody wants to find the next three-and-D guy and Thornwell could be that for New York.
---
---
Thornwell was voted SEC Player of the Year after leading the conference in points per game, steals per game, PER, points produced per game, and box plus-minus.
The veteran had a huge improvement in his senior season. He shot 44.4 percent during his fourth year at South Carolina and averaged 21.4 points per game. During his first three seasons in school, he was a 37.1 percent shooter who put up just 12.7 points per game.
That desire to improve shouldn't be underrated.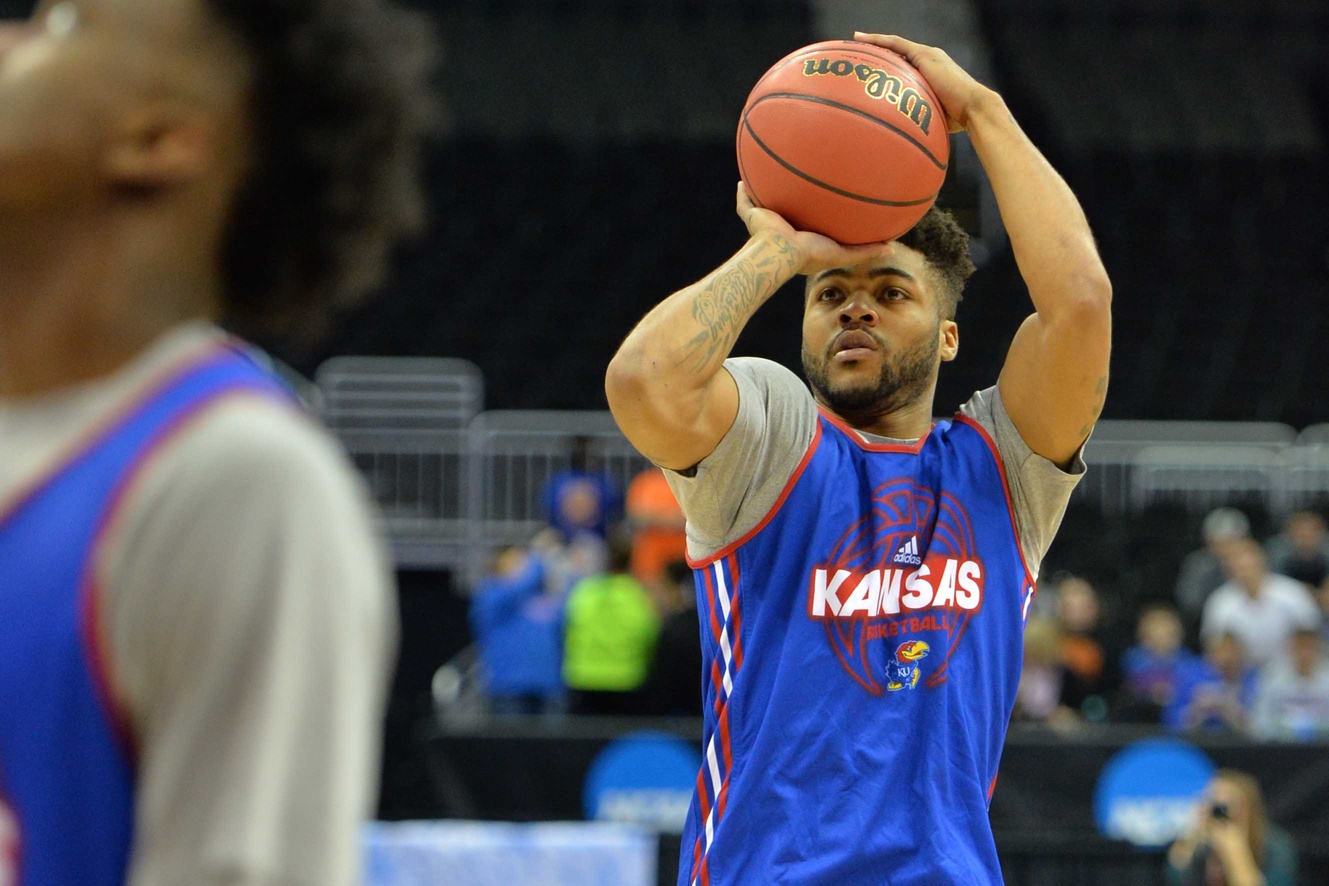 3. Frank Mason III, Kansas Jayhawks
Frank Mason III is overshadowed by his teammate the Andrew Wiggins clone and future top five pick Josh Jackson, but the senior point guard is the real deal. He doesn't get the attention he deserves.
Mason averaged 20.8 points, 5.2 assists, and 4.1 rebounds, with an insane slash line of .486/.472/.791. The 22-year-old was Big 12 Player of the Year.
---
---
If he weren't 5-foot-11, Mason would be a lottery pick, but he is. So, he's going to slip to the second round and maybe even go undrafted.
With a thin depth chart at point guard, New York should take a look at a guy who is a proven shooter, leader, and passer. Phil Jackson would love Frank Mason for his triangle offense.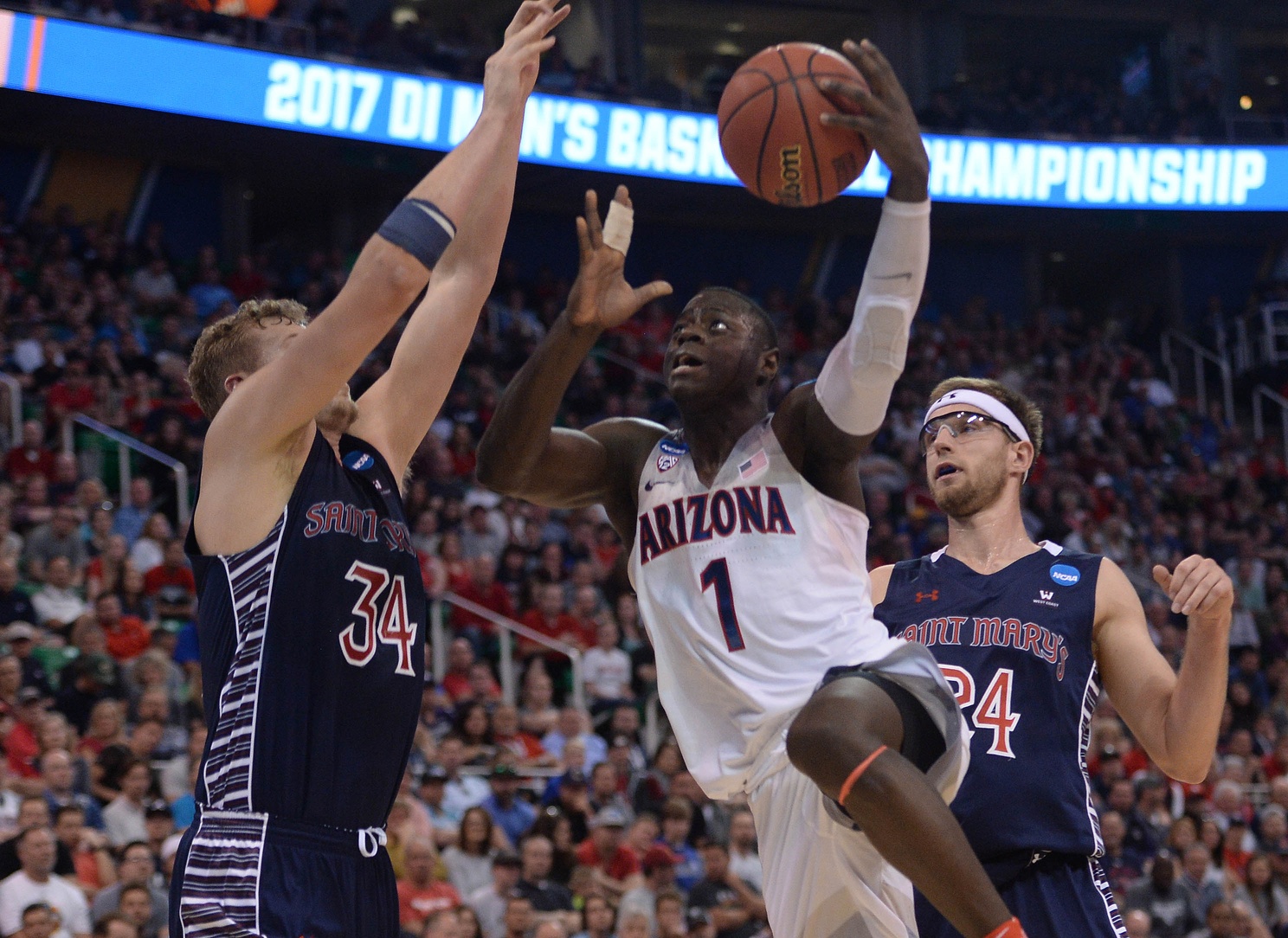 2. Rawle Alkins, Arizona Wildcats
Rawle Alkins was a five-star recruit entering the season at Arizona, but he's been overshadowed by his more famous teammate Lauri Markkanen. Not anymore.
NBA scouts noticed when Alkins was lights out in Arizona's opening round against North Dakota, making 8 of 8 shots for 20 points.
Alkins can shoot it (37.2 percent on the season) and drive it (39.7 percent of his attempts are at the rim, per Hoop-Math).
The 19-year-old would probably benefit from another year of school. He'd likely be the No. 1 option for the Wildcats next season and put up big numbers. The Knicks wouldn't have a chance at him.
New York should hope he declares in 2017.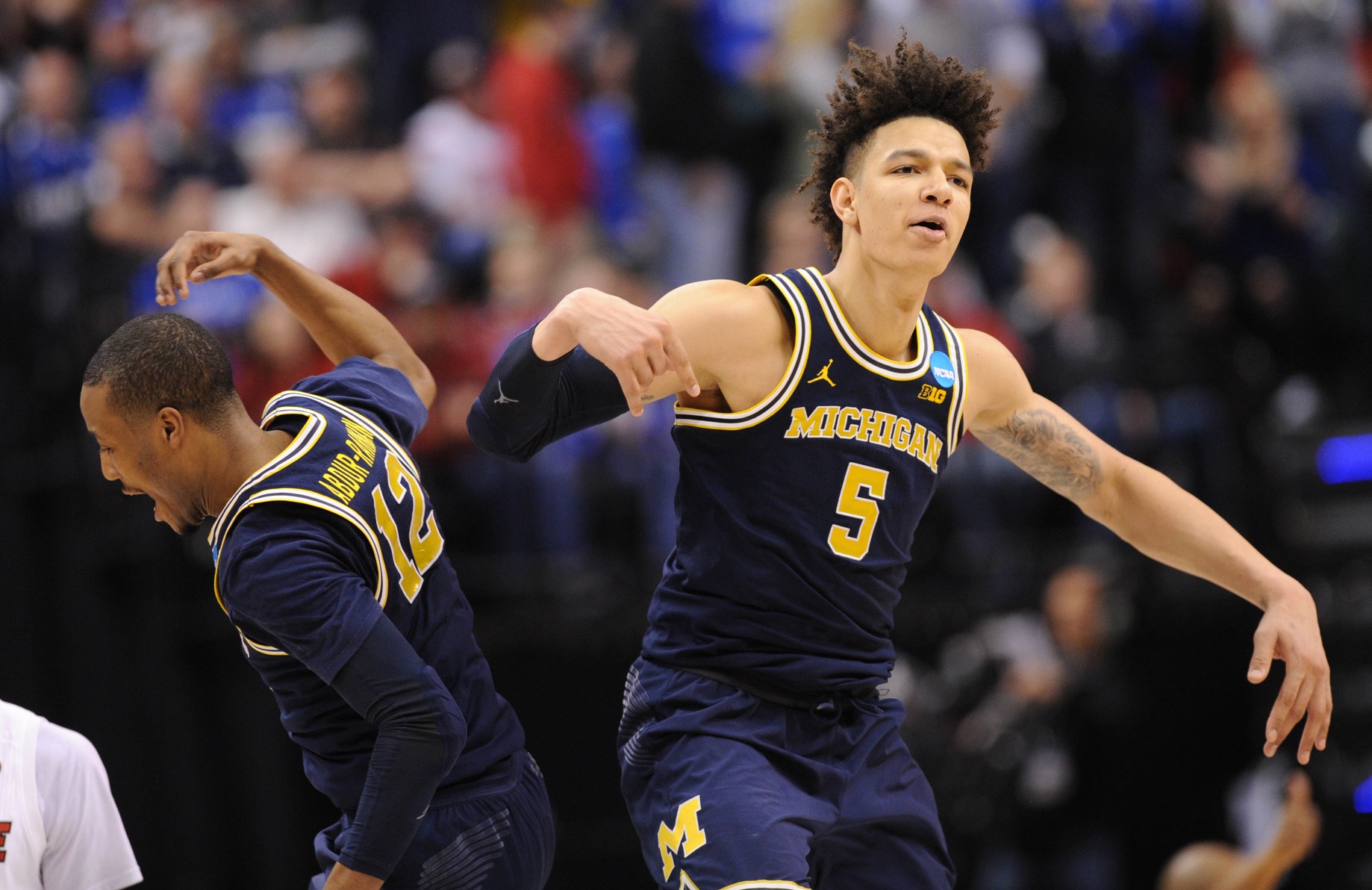 1. D.J. Wilson, Michigan Wolverines
D.J. Wilson is another guy who would benefit from another year of school. Unlike Alkins, however, Wilson is already a junior. The 21-year-old in the midst of a break-out stretch may not want to wait another year.
While playing basketball at a football school, his draft stock is never going to be higher. In two NCAA Tournament games, Wilson has gone for 19 points against Oklahoma State and 17 points in the huge upset against Louisville.
---
---
Before the tournament, he was just a guy with the potential label. Now he's on the radar of plenty of scouts.
Wilson has a defensive versatility that the Knicks lack and his improved shooting during an explosive junior season is impressive.
The veteran was launched 102 three-point attempts this season after only putting up 25 combined in his first two seasons. He made his threes at a 36.3 percent clip.