This season, the New York Mets boast a roster that looks great on paper, but can anyone in that group help your team in fantasy?
A
s the 2017
Major League Baseball
season sits on the nearing horizon, fantasy baseball mock drafts are beginning to slowly morph into live drafts, the all-important opening to a daily grind that won't end for six months.
Concurrently, though, major league teams are entering the latter half of their spring training schedules, as their once massive rosters are slowly being trimmed down to those who will be a part of the Opening Day 25-man roster — and the New York Mets are no exception.
After signing back star left fielder Yoenis Cespedes this past offseason and holding on to slugging right fielder Jay Bruce, along with a multitude of returning injured players from 2016, the Mets appear primed for a legitimate run at a National League East crown, and maybe even a deep postseason run.
But who, out of those who look as though they'll be in Queens on April 3, can help the fantasy teams of those around the baseball-verse?
OF Yoenis Cespedes
There's not much else to say here other than if you get a chance to draft "La Potencia," do it without hesitation. Cespedes is the heart of this season's Mets lineup, and with the now intimidating protection of the 33 home run Bruce behind him, Yo has a chance for a career year.
In just 479 at-bats in 2016, Cespedes produced 31 home runs and 86 RBIs, paired with a .280 average, 72 runs and a nearly .900 OPS. His .278 average with runners in scoring position last season also highlights his continued ability to knock in runs when he has a chance to.
And with a nearly 30-point jump in his on-base percentage from the year before, expect Cespedes to help you even more in the runs category with the lineup spots after him filled with more proven RBI producers.
Yo is currently also tied for second in Spring Training with five home runs, while still hitting to the tune of a .424 average and a 1.354 OPS.
Verdict: Draft Cespedes without worry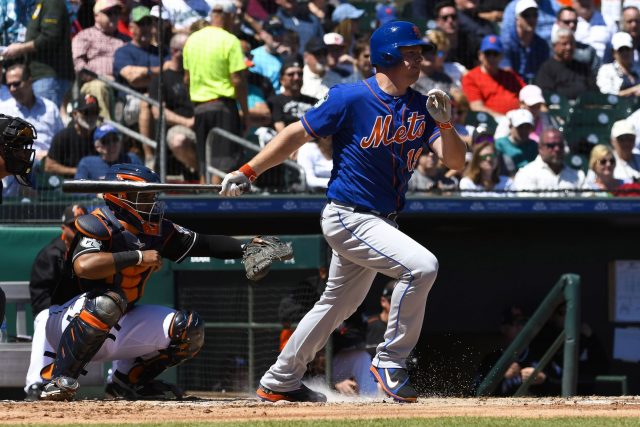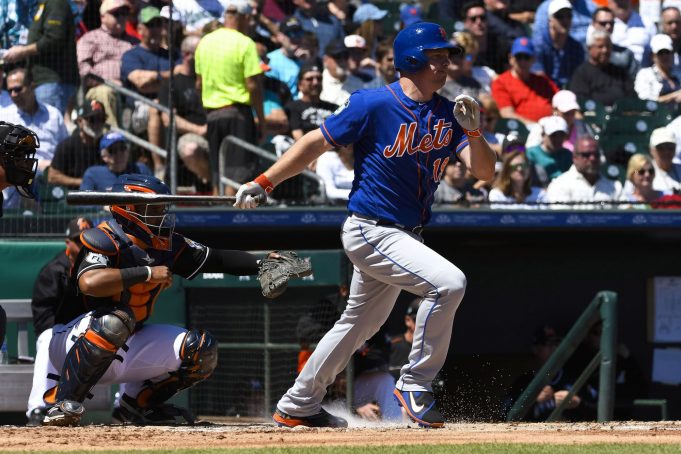 OF Jay Bruce
Bruce has been a solid fantasy contributor for the last several seasons, and that shouldn't change in 2017. He's surrounded by a similar level of roster talent as some of his best years with the Cincinnati Reds, but some could argue this year's Mets lineup, when healthy, might be better.
Although Bruce severely struggled immediately following his trade to New York — he hit .183 with two homers and six RBIs in August 2016 — he bounced back for a great end to the season. During the ever-important fantasy playoffs, Bruce contributed six home runs, 13 RBIs and a .263 average in the final month of last year.
While he isn't a bat you want in the one or two spots of your fantasy team's outfield, slotting a guy with 30-homer power in any of the latter positions of your outfield would significantly deepen that positional group for your squad. Not to mention that Bruce may end up with first base eligibility if incumbent Lucas Duda goes down with an injury.
Verdict: Draft Bruce in the mid-rounds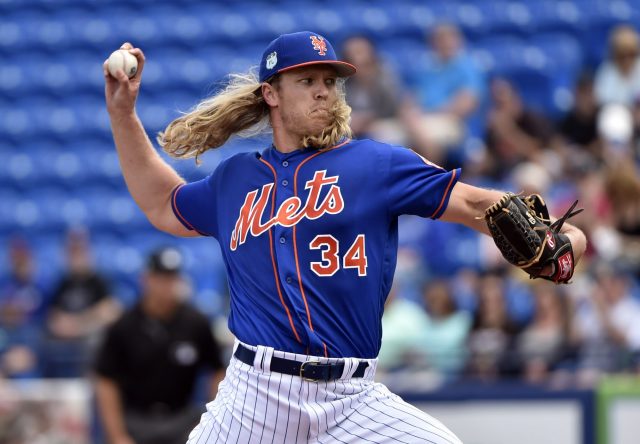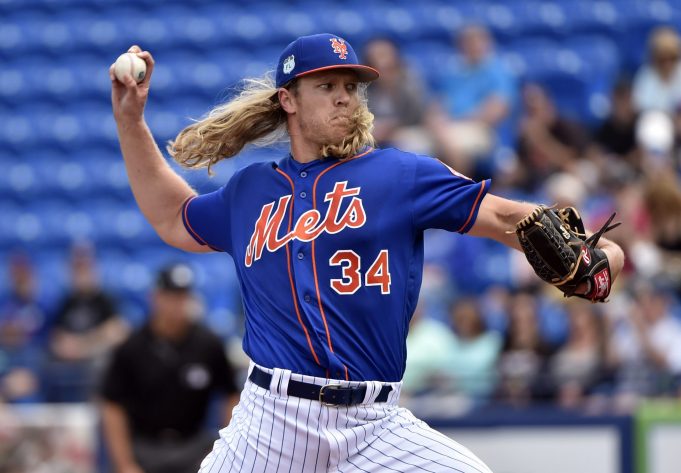 SP Noah Syndergaard
The man, the myth, the legend, Noah Syndergaard, is as good as any fantasy baseball starter not named Clayton Kershaw. And strictly statistically, he's even giving him a run for his money.
Thor blew away his rather impressive 2015 rookie campaign last season, tossing 218 strikeouts over just 183.2 innings pitched, paired with a 2.60 ERA and a 1.14 WHIP. Syndy also accumulated 14 wins and cut his HR/9 rate in half to a 0.5.
Syndergaard's already triple digit velocity is expected to take a jump in 2017, as the righty put on 17 pounds of muscle prior to Spring Training. The only possible thing that could scare anyone away from him is that he does have a very minor bone spur in his throwing elbow, but doctors and the Mets have deemed it insignificant enough to keep him away from surgery.
Verdict: Draft Syndergaard as high as the second round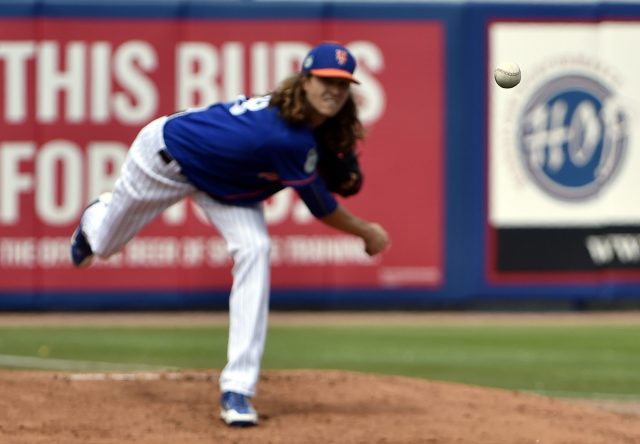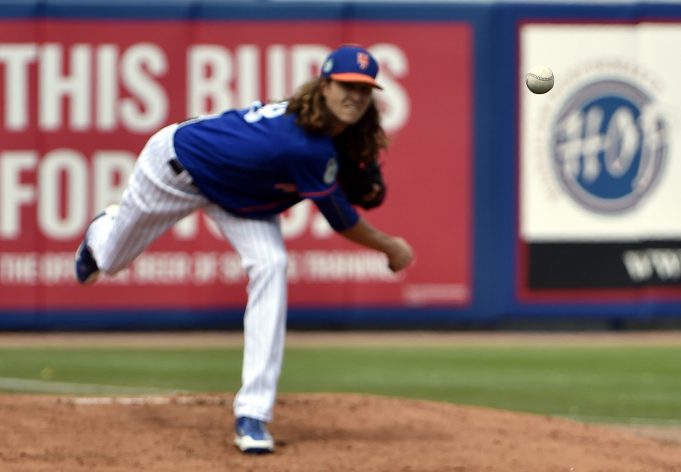 SP Jacob deGrom
Jacob deGrom, when healthy last season, pitched to a 2.56 ERA — that time includes April to July of 2016. The 28-year-old appeared to be continuing the dominance he has been known for during his still short career, but he succumbed to an elbow injury late in the Mets postseason push.
The star righty has been clocked in the mid-90s this spring, also striking out 17 batters in 15.1 innings tossed in Port St. Lucie. All signs are pointing to deGrom making a successful comeback to Queens during the first week of April.
If he remains in good shape as he's expected to, having deGrom as your second or third fantasy starter would be a coup. Many in upcoming drafts are likely to be scared away from the long-haired righty because of his recent elbow trouble, but stay the course with deGrom as his spring work should already have calmed those worries to a near silence.
Verdict: Draft deGrom for what he's shown he can do, not for his injury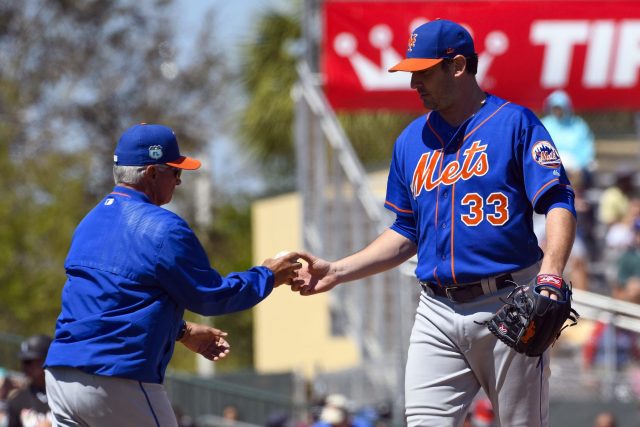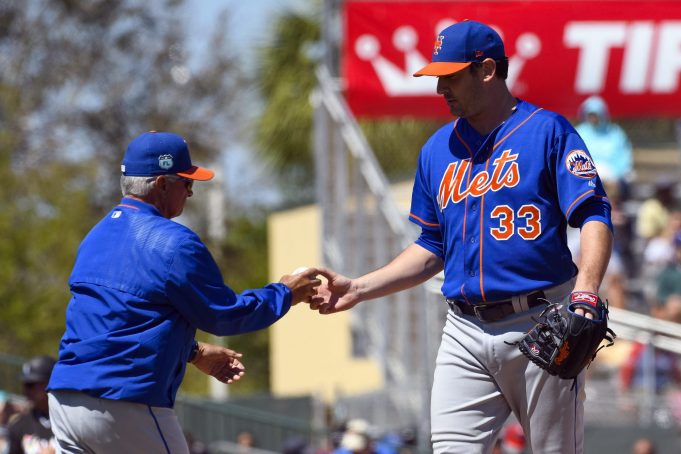 SP Matt Harvey
This is really the only part of the Mets' core starters that should worry fantasy owners. Although Matt Harvey has shown he can come back from injury by having produced a 2.71 ERA in 2015 following a 2014 Tommy John recovery, returning from thoracic outlet syndrome could become his toughest job yet.
Harvey struggled mightily last year, throwing ERAs 4.76 or higher three out of the four months he pitched before his syndrome took his season. He compiled just four wins in 2016 as well, and threw a 1.46 WHIP, disappointing fantasy owners who drafted him high after a successful 2015.
Harvey isn't untouchable in your draft, but don't get too high on the righty, because he just isn't that sure of a thing right now. But if you can get him in the late mid-rounds or deeper, jump on it, as he figures to be closer to being the "Dark Knight" again this season.
Verdict: Draft Harvey cautiously, but if late, he may be worth it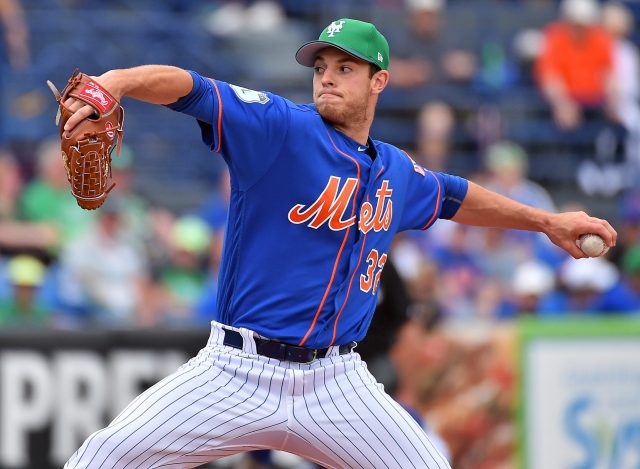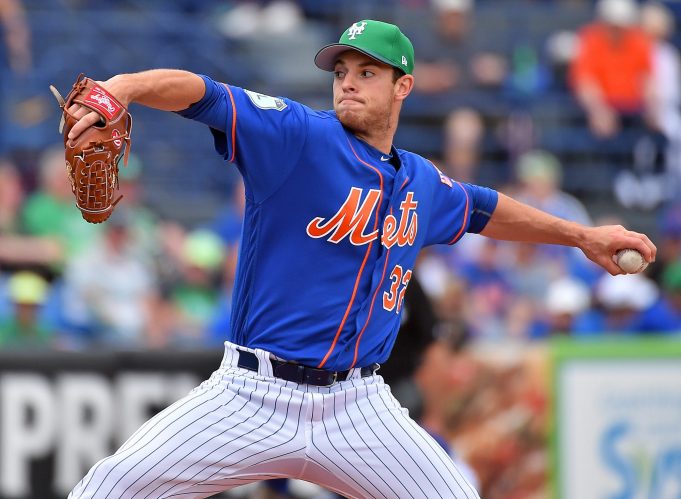 SP Steven Matz
Steven Matz deserves every bit of the injury prone tag that he's already received in his short two-year career. The southpaw has started just 28 games to date, but he's impressed thus far.
In 22 starts last year, Matz struck out 129 over 132.1 innings, with a 3.40 ERA, a 1.20 WHIP and nine wins. Solid numbers that make him a mid-tier fantasy starter, with even more upside if he can stay healthy.
Although his health issues in the past should raise some eyebrows, a mid-round selection with his potential should be worth it, even if his 2017 season does end up shortened by injury. His mid-90s velocity and big curveball is enough to impress any scout or fantasy owner alike.
Verdict: Draft Matz in the mid-rounds without hesitation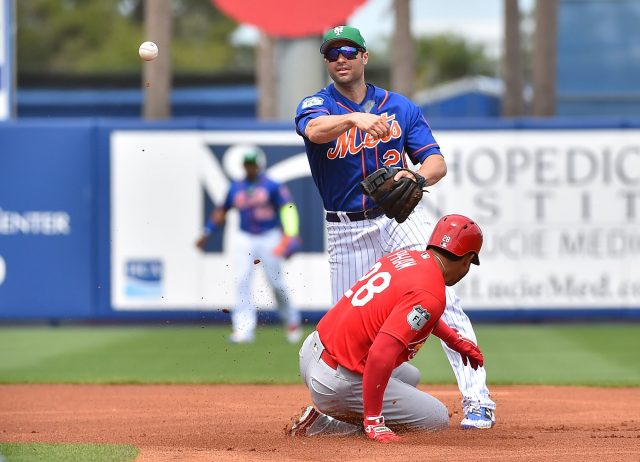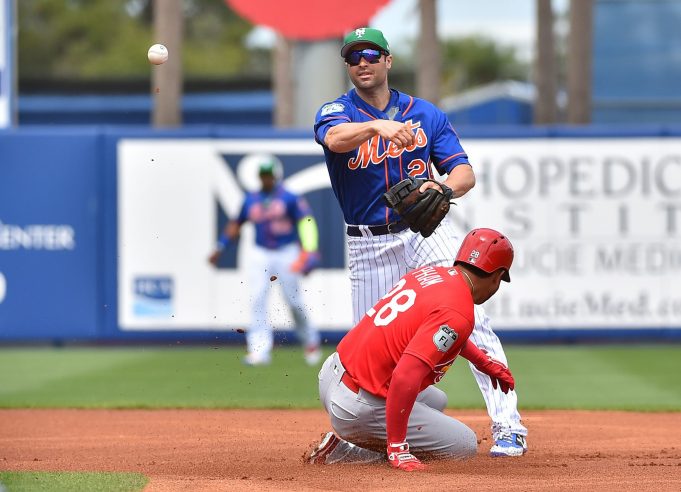 2B Neil Walker
Neil Walker experienced a switch-hitting renaissance last season, as the former Pirate hit eight home runs from the right side of the plate, two more than he hit during all of the prior seven years of his career. And he credits that to Mets' hitting coach Kevin Long.
The work led to 23 home runs, 55 RBIs and a .282 average for Walker before a back injury ended his season, and he could improve on that if given a full year of health.
Walker has reported no issues at all this spring, and he's hit .294 with three home runs and 12 RBIs in just 34 at-bats during Grapefruit League play.
His power potential and ability to hit for a solid average leads to Walker being a mid-tier fantasy second baseman, with some upside to improve on that tag should he play in at least 140 games.
Verdict: Draft Walker with realistic, but high hopes in the mid-rounds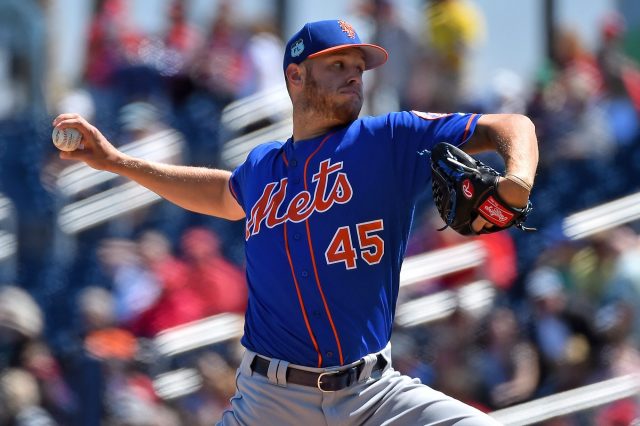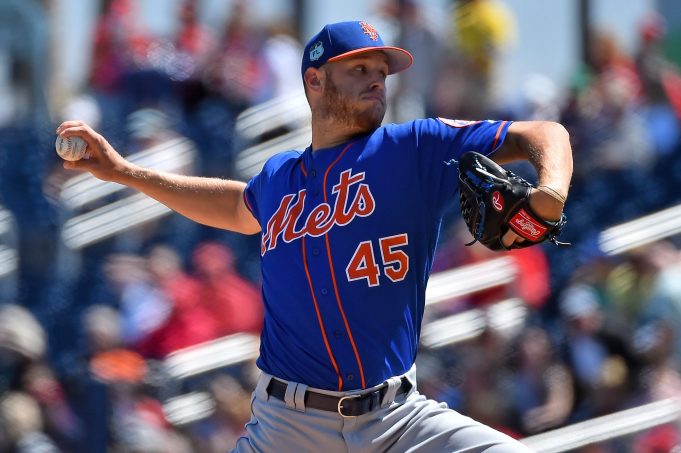 Wild Cards
Closer Jeurys Familia is likely to be suspended by MLB commissioner Rob Manfred sooner rather than later, but for now, he stands as the Mets' closer. Familia had 51 saves last season with 84 strikeouts and a 2.55 ERA, so his possibly missing time is the only thing that detracts from nabbing him on your draft day.
Starter Zack Wheeler has missed two consecutive seasons stemming from complications of Tommy John surgery, but he has been clocked at 97 mph already this spring. Longevity could be an issue for Wheeler in 2017, but if you grab him in the last few rounds of the draft, and manager Terry Collins puts him in the rotation, you could have yourself a steal.
Shortstop Asdrubal Cabrera could be a late option for a 2B/SS spot on your team after hitting .280 with 23 homers and 62 RBIs last season. He has some upside with the likes of Cespedes, Bruce and Walker batting behind him, and if Reyes ends up ahead of him in the leadoff spot, the RBI opportunities may be enough to push Cabrera past his 2016 numbers.
Infielder Jose Reyes impressed over 60 games in Queens last season, posting a .267 average, nine steals, 45 runs, eight homers and 24 RBIs during that time. With David Wright looking more and more brittle by the day, Reyes has a shot to be the leadoff man the Mets have been searching for since he left for Miami Beach in 2012. If Collins puts him in that spot, Reyes is worth a late draft pick, especially if he gains multi-positional eligibility this season.