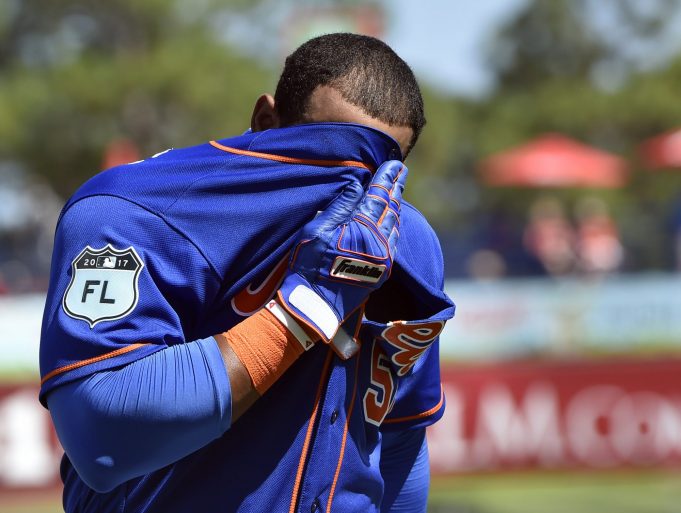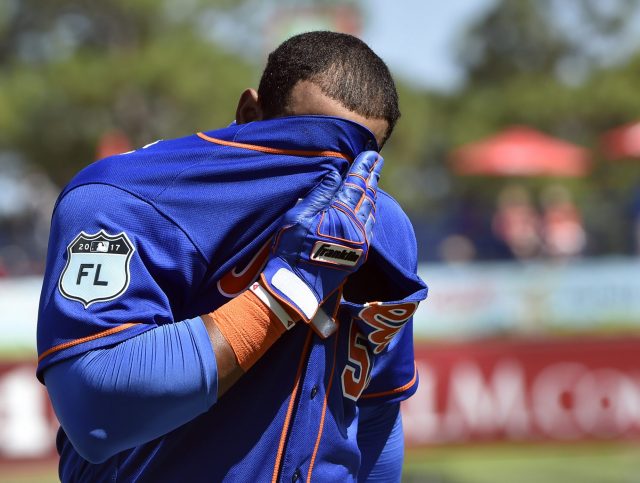 Watch as New York Mets outfielder Yoenis Cespedes guns down a runner at second base while moving, himself, on the run.
Like the title says, this just isn't fair.
With the New York Mets hosting the Miami Marlins down in Port St. Lucie on a Sunday afternoon of Spring Training fun, outfielder Yoenis Cespedes decided to showcase that cannon everybody's fallen in love with.
Not even fair.

Yo was on the run … https://t.co/CJUs6eTF0k #Cannon pic.twitter.com/YpJETPBygm

— MLB (@MLB) March 19, 2017
I mean, just take a closer look. The man looked like a shortstop ranging to his right and then throwing on the run. A much heavier, more athletic Derek Jeter, perhaps?
There's no question Yo could play every spot on the field. If only he was actually willing to play right field, the one spot in which his arm would truly be showcased.
As far as the actual game was concerned, the Fish beat the Mets by a final of 7-5. Jacob deGrom received the start and wasn't overly impressive. He allowed four runs and seven hits over 5.1 innings.