With many set to hit the market, we predict who'll be back and be cut loose when it comes to the New York Knicks in 2017-18.
J
eff Hornacek
conceded the
New York Knicks
playoff contention this week,
confirming
what was already evident. A season that started with so much promise culminates with a fight for lottery position instead of playoff seeding.
The Knicks will look to improve their roster this upcoming offseason through the draft and free agency. Beforehand, they will have some tough decisions on who to keep or cut from the current roster of expiring contracts.
We now use this portion of the internet to analyze who is worth a roster spot for the 2017-18 season: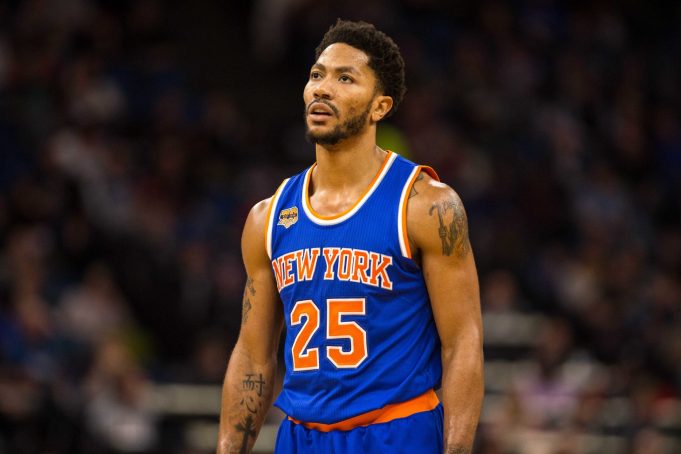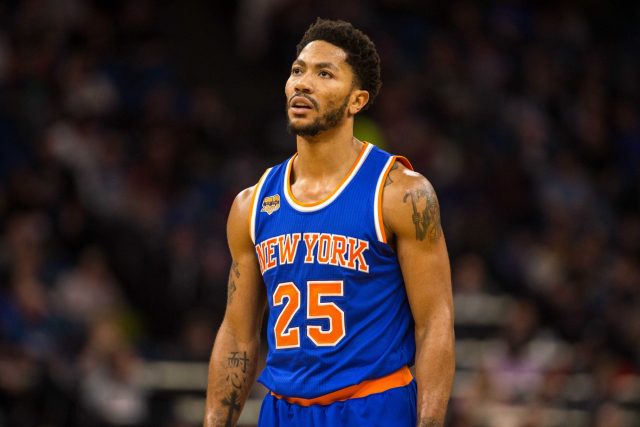 Derrick Rose was acquired in a trade that sent Jerian Grant and Robin Lopez to the Bulls. Rose came over to New York with one year remaining on his contract worth $21 million. The main concern for Rose coming into the season was how many games would he be available for. For the most part, Rose has managed to stay on the court minus a few minor injuries and an unforeseen instance of going AWOL.
On the court, Rose has played well. He is averaging 17.7 points per game, 4.4 assists with a slash line of 46/21/86. His mid-range and drives to the basket have been unstoppable. On the other hand, Rose has been reluctant to shoot the three and his percentage is far below average. Defensively, Rose has been nonexistent as well. Moreover, he has voiced displeasure of the triangle that team president Phil Jackson is adamant about running.
Despite the big name draw, the Knicks need a facilitating point guard with a high motor on defense.
This seems like a classic case of talent not matching team needs. Early signs point to Rose and the Knicks agreeing to go separate directions.
Outcome: Cut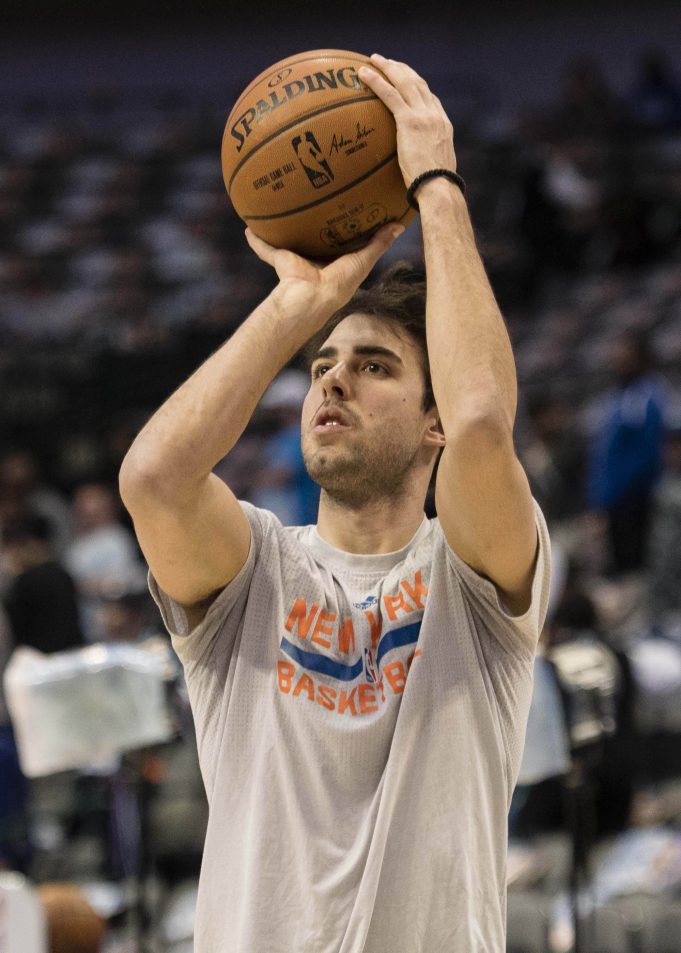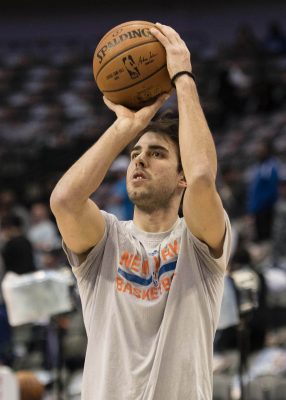 Sasha Vujacic as a veteran player was brought in to help the Knicks transition to the triangle. According to Kristaps Porzingis, the Knicks are still very basic when it comes to understanding the system.
Vujacic has been a great locker room guy offering mentorship to the Knicks younger players. His presence has helped with the international players' transition to the NBA.
Unfortunately, Vujacic has played in less than half of the games played this season, despite his availability.
The Machine has provided toughness, clutch plays in limited appearances, and he is the only Knick with a positive net rating. The only reason to retain Vujacic at this point is for veteran locker room presence.
Besides, the emergence of Ron Baker poses a direct threat to Sasha's place on the team.
Moving forward, Vujacic time with the Knicks appears to be up. They will need that roster spot to improve in the overall team talent department.
Outcome: Cut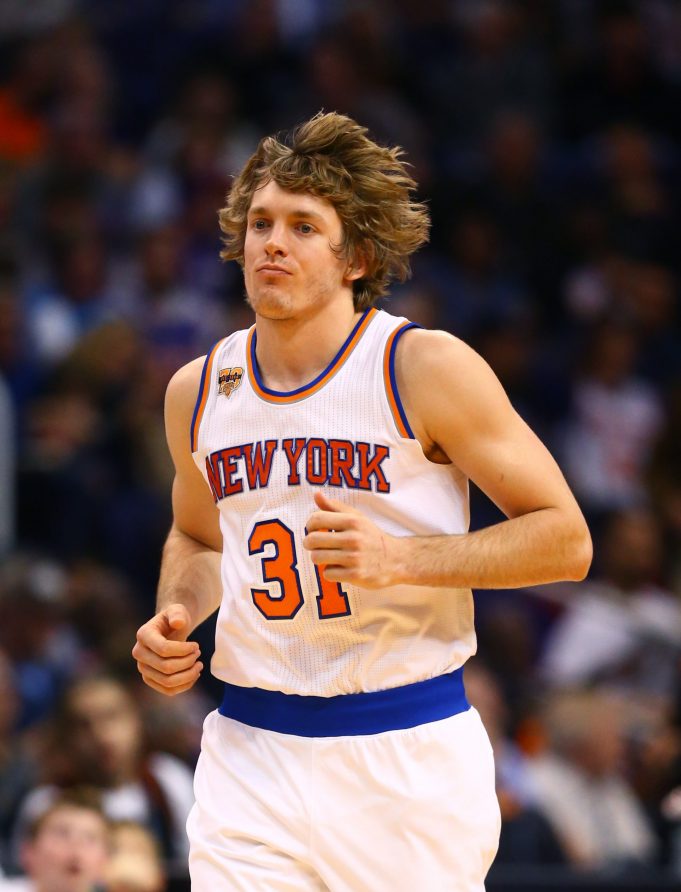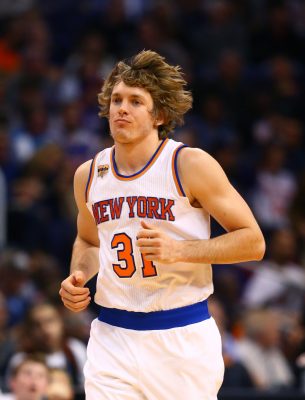 Ron Baker
The undrafted rookie from Wichita State was a long shot to make the team during the off-season. However, one man's misfortune is another's blessing. Baker got his opportunity when preseason favorite Chasson Randle broke his orbital bone.
Baker has looked promising at times. He is a gritty player and hard worker. His play, like most rookies, has been very inconsistent.
Currently, he is averaging 3.3 points per game, 1.4 assists with a slash line of .38/.30/.60 in 12 minutes per game. The shooting numbers leave a lot to be desired from the rookie, but his tenacity and ability to make plays make him a viable candidate for next year's roster.
At this point, Randle appears to have more upside and is definitely the purer point guard of the two.
Nevertheless, fans and the coaching staff love Baker. He will be retained and slide into a Sasha Vujacic role unless he develops his game further over the summer.
Outcome: Keep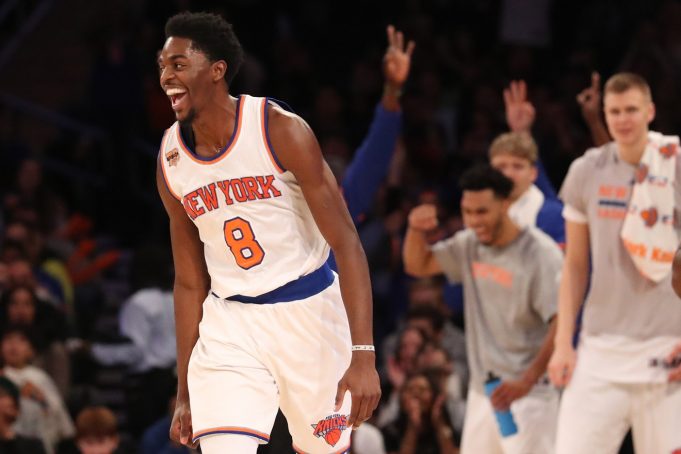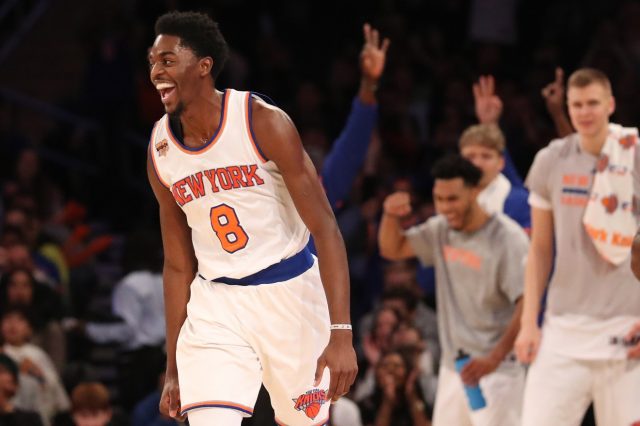 The older brother of potential summer 2017 target Jrue Holiday has been a major surprise for the Knicks. Justin Holiday has been one of the most consistent bench players. He has developed into a solid 3 and D player, with the ability to use his athleticism to get to the rim as well. Holiday's numbers are up across the board, averaging 7.2 points per game, 2.8 rebounds with a .42/.36/.82 slash line in 19 minutes per game.
Holiday makes his name with hustle plays on defense. He is the quintessential glue guy that will dive on the floor for loose balls, or come up with timely steals. He has proven his worth as a solid player off the bench this year.
Outcome: Keep