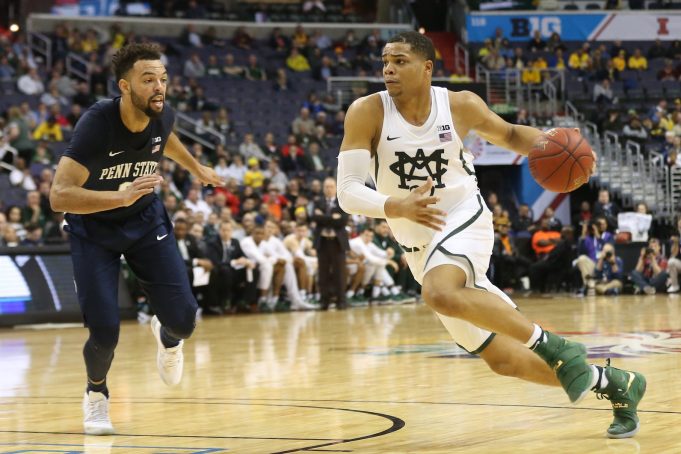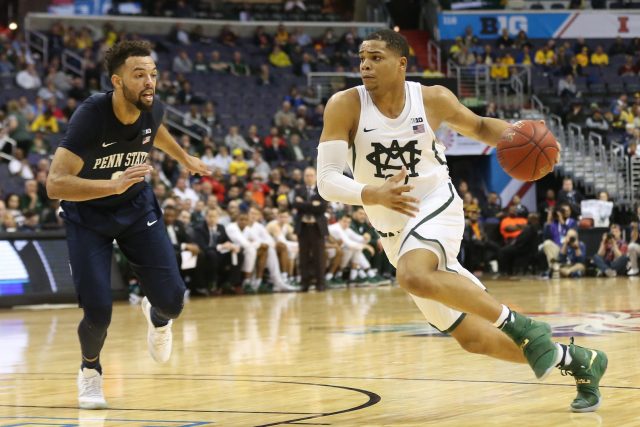 7. Miles Bridges, Michigan St. Spartans
Position: Small Forward/Power Forward
Age: 19 (03/21/1998)
Height, Weight, Wingspan: 6'6.0″, 226 pounds, 6'8.8″
2016-17 Slash Line: .481/.388/.687
2016-17 Averages: 31.8 MPG, 16.7 PPG, 8.3 RPG, 1.6 BPG, 2.0 APG
Michigan State has had a disappointing season, but it has had nothing to do with freshman star Miles Bridges. He's an undersized power forward who can shoot.
Are you starting to notice a pattern here?
Bridges is perfect for the modern NBA.
He doesn't have the defensive gifts of his Michigan State predecessor Draymond Green, but his scoring abilities more than make up for it. Bridges can score on the perimeter and near the basket.
Hoop-math says he's 63.3 percent on FGA at the rim. Pretty damn good.