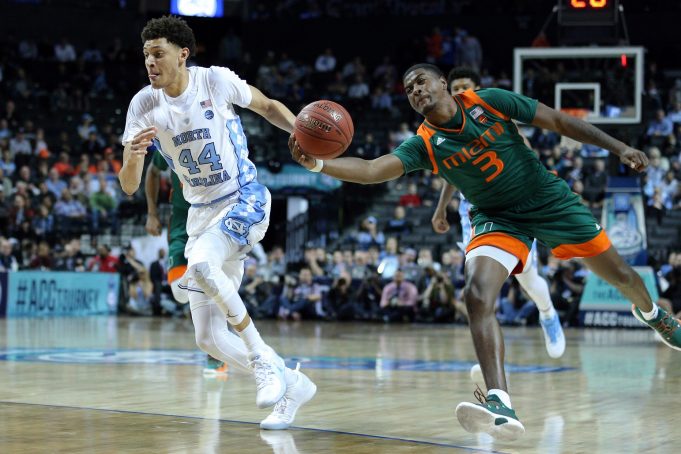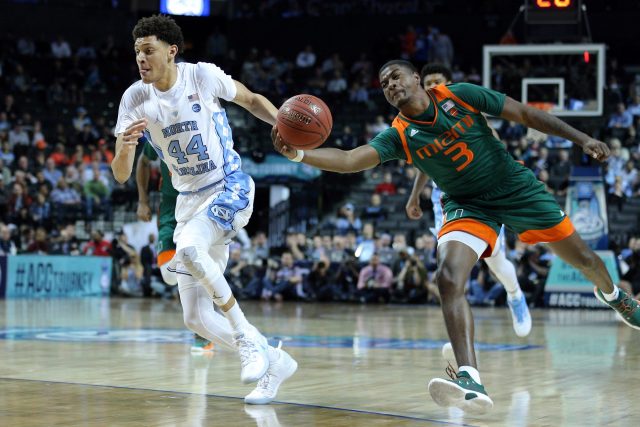 8. Justin Jackson, North Carolina Tar Heels
Position: Small Forward
Age: 21 (03/25/1995)
Height, Weight, Wingspan: 6'8.0″, 193 pounds, 6'10.8″
2016-17 Slash Line: .444/.377/.743
2016-17 Averages: 18.1 PPG, 4.6 RPG, 2.7 APG, 0.6 SPG
Justin Jackson returned for his junior senior after testing the draft waters as a sophomore, and it paid off big.
He developed a better three-point shot and became more aggressive on the offensive end overall. It led to the 21-year-old winning ACC Player of the Year Honors.
He's the top scorer on arguably the best offense in the country. That's saying something. He's a good passer too. Think Evan Turner with a jump shot.
Jackson has the potential to be an elite 3-and-D player in the NBA. He just needs to put on some muscle.
How many prospects do we say that about?