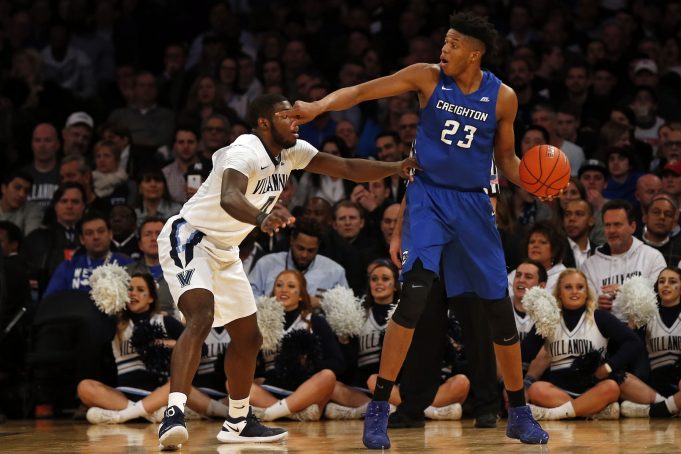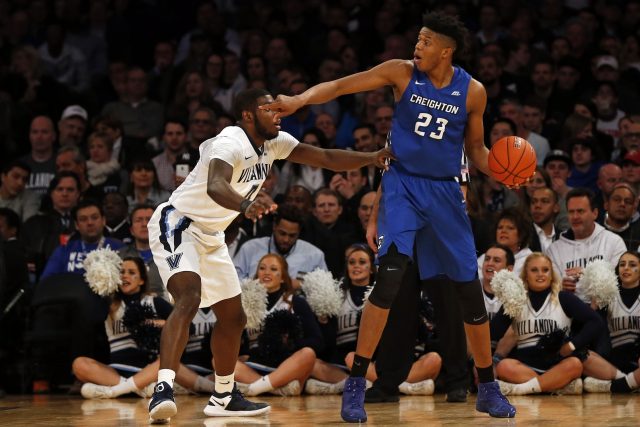 10. Justin Patton, Creighton Bluejays
Position: Center
Age: 19 (06/14/1997)
Height, Weight: 6'11.0″, 215 pounds
2016-17 Slash Line: .694/.571/.512
2016-17 Averages: 25.4 MPG, 13.1 PPG, 6.2 RPG, 1.4 BPG, 1.2 APG, 0.9 SPG
Justin Patton came out of nowhere and shot up draft boards as a freshman after sitting out last season as a redshirt. He's one of the most intriguing prospects in the draft, and it's not just because he plays for a mid-major school.
Patton is dominating on both ends of the floor this season.
https://youtu.be/lXtfM-pTmvE
He's shooting an absurd 69.4 percent from the field, and he's made more than half of the few three point shots he's taken (8 for 14).
Patton has also shown some serious potential on the defensive end. The 19-year-old is third in the Big East in block percentage and averages 1.4 blocks per game.
If he can improve his perimeter game and put on some muscle, then Justin Patton has the chance to be one of the best players to come out of this strong draft class.