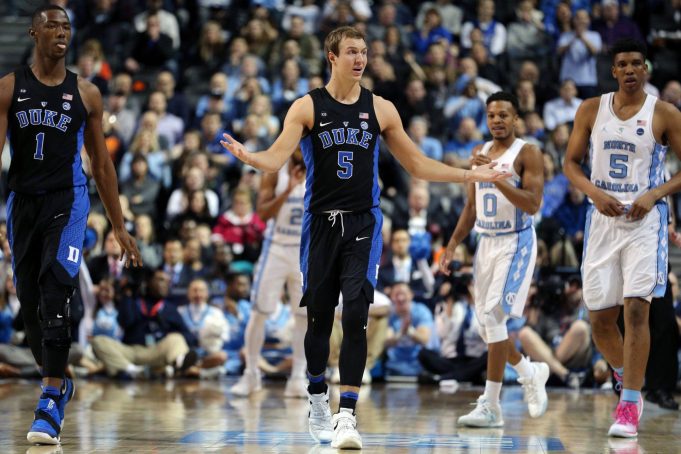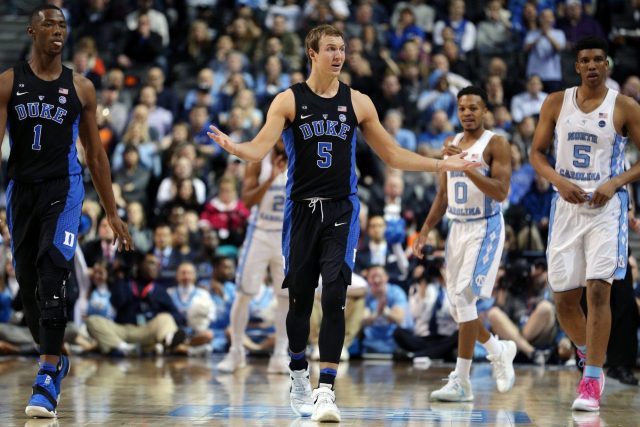 12. Luke Kennard, Duke Blue Devils
Position: Shooting Guard
Age: 20 (06/24/1996)
Height, Weight, Wingspan: 6'5.0″, 187 pounds, 6'5.0″
2016-17 Slash Line: .500/.443/.849
2016-17 Averages: 35.9 MPG, 20.1 PPG, 5.3 RPG, 2.5 APG, 0.8 SPG
Luke Kennard went from a role player on last season's Duke team to the best player on this year's squad. After Kennard's freshman season he wouldn't have considered even leaving for the draft, but now he's guaranteed to be a first round pick.
The 20-year-old looked like a spot up shooter with limited potential in other areas before exploding onto the scene.
Kennard improved his ball handling, shot creation, footwork, and shooting off the dribble. After shooting just 31.8 percent on three-point attempts last season, his percentage has jumped to 44.3 percent on more attempts per game in 2016-17.
He's also turned into a workhorse for Duke along with being one of the best offensive players in the country.
Kennard leads the ACC in points per game, win shares, points produced, and offensive rating. He's second in the conference in minutes per game.
The former McDonald's All-American will be one of the best shooters available in this draft.