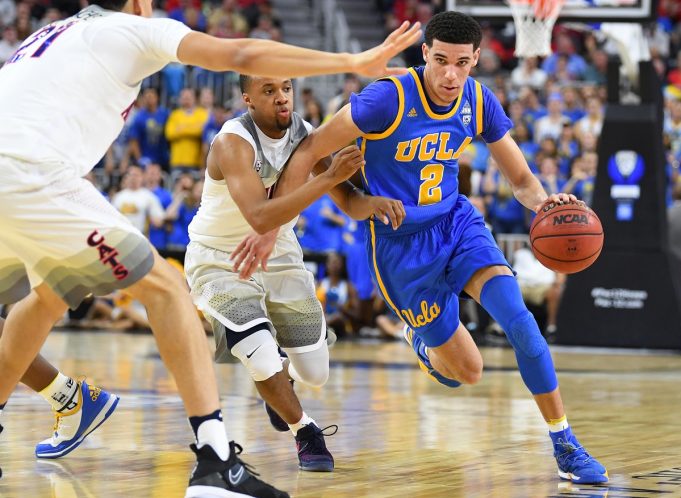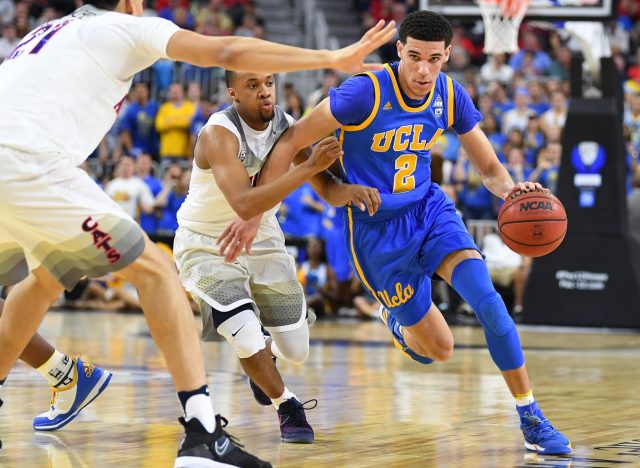 1. Lonzo Ball, UCLA Bruins
Position: Point Guard
Age: 19 (10/27/1997)
Height, Weight, Wingspan: 6'6.0″, 190 pounds, 6'7.0″
2016-17 Slash Line: .544/.410/.681
2016-17 Averages: 14.6 PPG, 7.7 APG, 6.1 RPG, 1.9 SPG, 0.8 BPG
Look at those numbers. No wonder Lonzo Ball's dad won't show up about how great he thinks he's going to be. The kid is going to be awesome.
When your dad says he could beat Michael Jordan one on one, you know you're going to have a target on your back when you enter the league. That's not even mentioning the fact that he is being compared to Jason Kidd.
Lonzo has earned all the praise. He's brought UCLA back to prominence. Just like he said he would.
The 19-year-old is going to go first or second in the draft, so the Knicks will need to start tanking hard if the fans want their dream to come true.
That is getting Lonzo Ball as the next starting point guard of the New York Knicks.