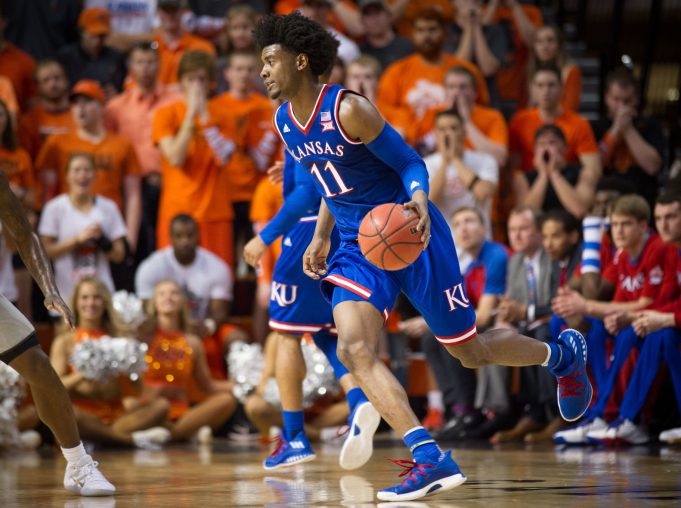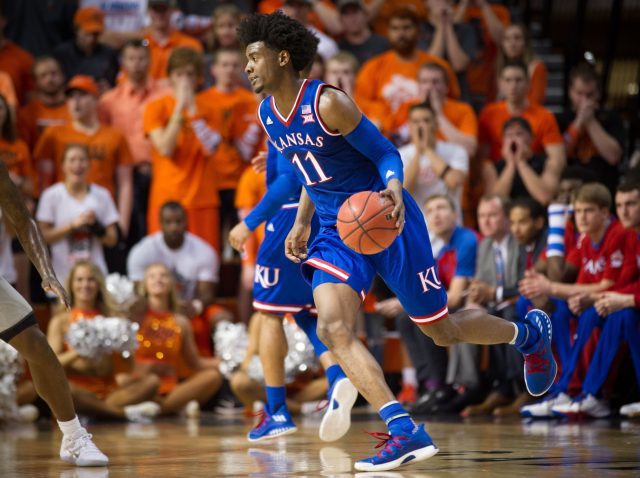 2. Josh Jackson, Kansas Jayhawks
Position: Small Forward
Age: 20 (02/10/1997)
Height, Weight, Wingspan: 6'8.0″, 203 pounds, 6'9.8″
2016-17 Slash Line: .511/.377/.559
2016-17 Averages: 30.7 MPG, 16.4 PPG, 7.2 RPG, 3.1 APG, 1.6 SPG, 1.1 BPG
If you thought the Jayson Tatum comps were tough well how about Josh Jackson? They're comparing this dude to Kawhi Leonard.
Which is actually kind of crazy considering he's shooting 55.9 percent from the free throw line. Kawhi doesn't get down like that.
He has shown the ability to be a lockdown defender, though. His athleticism his made him a handful at the collegiate level on offense.
Especially in the fast break. At the professional level, he's playing against the best athletes in the world. Things will be different.
We've seen this before. A guy with tremendous potential who needs to get a shot. Either he will or he won't. Kawhi did and the sky is now the limit.
But for every Kawhi, there's five guys who flopped.