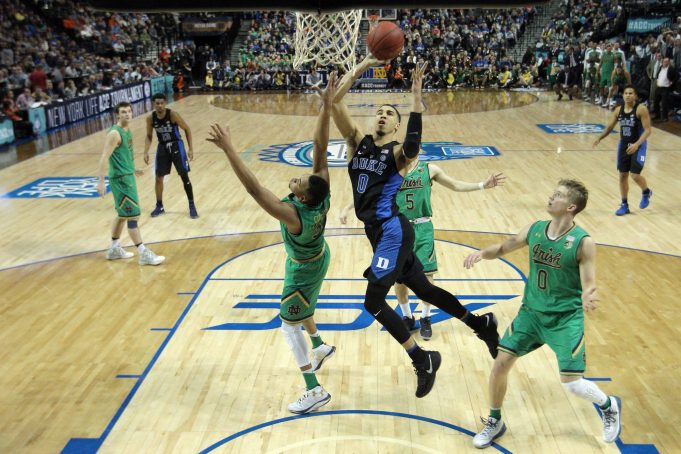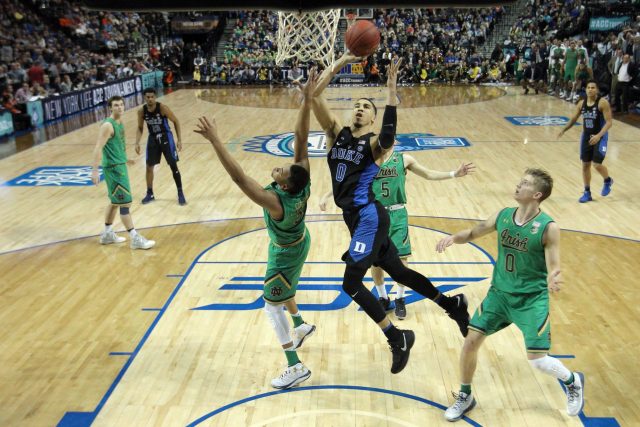 3. Jayson Tatum, Duke Blue Devils
Position: Small Forward
Age: 19 (03/03/1998)
Height, Weight, Wingspan: 6'8.0″, 204 pounds, 6'11.0″
2016-17 Slash Line: .453/.336/.866
2016-17 Averages: 33.2 MPG, 16.9 PPG, 7.3 RPG, 2.2 APG, 1.3 APG, 1.1 SPG
Like many Duke stars before him, Jayson Tatum has drawn comparisons to popular NBA players. For Tatum, it's Carmelo Anthony and Paul Pierce.
So no pressure.
Luke Kennard gets all the credit as Duke's MVP, and rightfully so. But Tatum is the one who will need to carry Duke over the hump.
Tatum broke out during Duke's phenomenal ACC tournament when they won four games in four days en route to the championship. He averaged 22.0 points on 55.4 percent shooting from the field.
Anthony is a lot like Anthony in that he is a complete scorer, and unlike many young players, he has a mid-range game. With Melo as a mentor, while he's a youngster, there's no telling what this kid can develop into.