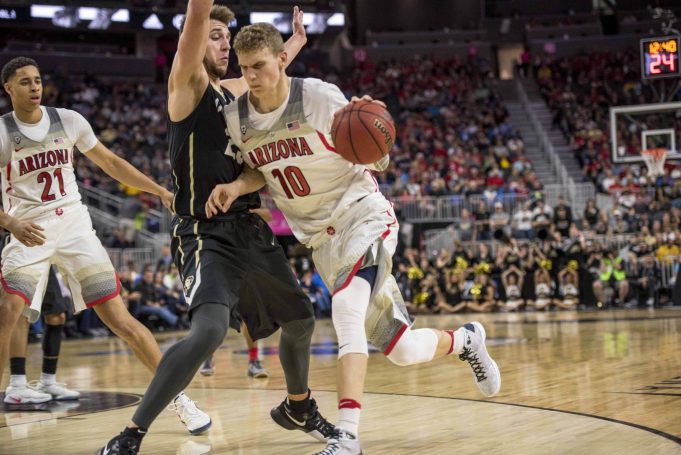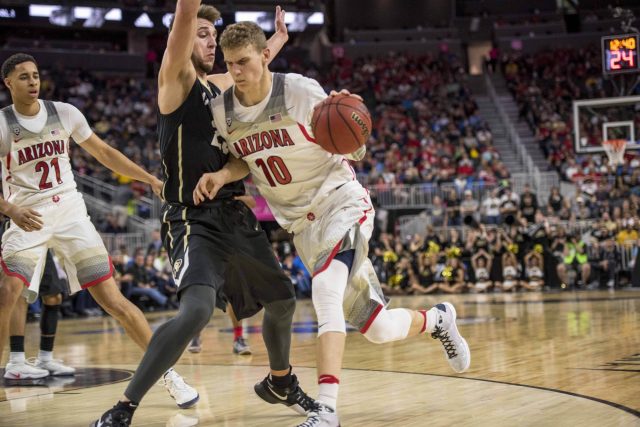 6. Lauri Markkanen, Arizona Wildcats
Position: Power Forward
Age: 19 (05/22/1997)
Height, Weight: 7'0.0″ 225 pounds
2016-17 Slash Line: .490/.432/.824
2016-17 Averages: 30.5 MPG, 15.6 PPG, 7.1 RPG, 0.9 APG, 0.5 BPG, 0.4 SPG
Lauri Markkanen is a seven-footer who can shoot and handle the ball a little bit. The Knicks already have one of those, but two can't hurt.
Markkanen is currently slated to go seventh to the Knicks by Draft Express.
Unlike Porzingis, Markkanen has trouble playing defense at all. His short wingspan limits him from being a successful shot blocker.
The native of Finland is third on his team in blocks with only 17 blocks all season.