When you take into account his stubborn ways, Phil Jackson should've stayed with Kurt Rambis as head coach, instead of hiring Jeff Hornacek, who has become a scapegoat for the Knicks struggles.
L
ast spring,
Phil Jackson
and the
New York Knicks
were in pursuit of their next head coach. One option was former assistant coach Tom Thibodeau. Another viable candidate was New Yorker Frank Vogel. The Knicks also had the option to stay in house with interim head coach Kurt Rambis
Despite all of these choices, Jackson chose former Suns head coach Jeff Hornacek.
The Zen Master inked Hornacek to a three year deal. Such a move appeared to be a step in the right direction, but the Knicks lack of success in the 2016-17 season has proven otherwise. The Knicks struggles aren't all Hornacek's fault, but it's become clear that due to his recent activity with the franchise, that Phil Jackson's should've kept Kurt Rambis as head coach.
The Knicks have been a mess all across the board this year. Whether it's their defensive struggles, Derrick Rose going AWOL, or even Charles Oakley getting into an altercation with MSG security, the Knicks have been a laughing stock. What has recently caught the attention of the public eye, though, is what Phil Jackson is now doing with this Knicks team.
Recently, Jackson has been partaking in coach Hornacek's practices helping reinstall his precious and beloved triangle offense. It has been said that these practices will occur even more frequently in the future as well.
Why is the most winningest coach in NBA history doing this an issue?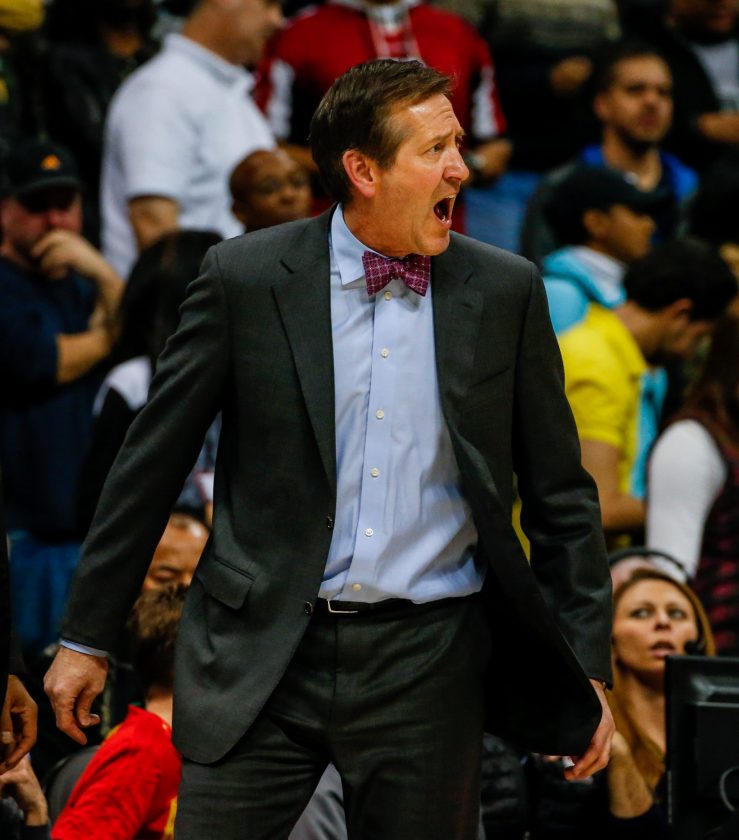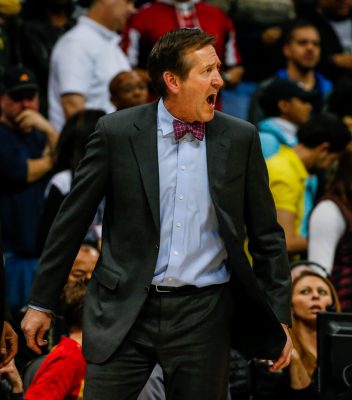 When Jackson hired Hornacek, it appeared as if he was ready to move on from the triangle offense and begin to modernize his roster. That was because in the past, Hornacek had been a run-and-gun coach. He most recently coached a stellar two-headed monster in Phoenix with point guards Goran Dragic and Eric Bledsoe. Hornacek was able to lead the run and gun Suns to a 48-win season in 2014. He also coached Isaiah Thomas in Phoenix the previous year. Given his success with scoring guards, Jackson opted to make a roster to Hornacek's liking this past summer.
By trading for former MVP point guard Derrick Rose as well as signing the electric Brandon Jennings and the "three and d" Courtney Lee, Jackson created a roster to Hornacek's liking. Those three signings put together with Carmelo Anthony, Kristaps Porzingis and even Joakim Noah appeared like a team that Hornacek could thrive with.
Sadly, that hasn't been the case.
The Knicks have yet again recorded a losing season, as their record already lies at 27-41. An embarrassment to say the least, but not as embarrassing as the antics Phil Jackson is currently getting away with.
With Jackson disrupting Hornacek's practices by completely changing the status quo, he's making himself look very bad. He's doing so by showing that he can't stand the Knicks running Hornacek's uptempo play, which reflects on him and him alone.
Has Hornacek had a great year on the sideline? Absolutely not. In fact, Hornacek should be on the hot seat at season's end, but that doesn't mean that Jackson should be intervening in his practices.
Whether the Knicks are realistically in the playoff hunt or not, it's Hornacek's job to try to get the Knicks to the playoffs. Whether the team is exceeding or not meeting expectations doesn't affect that. He has to coach his way, and changing his philosophy would only hurt the Knicks given that there's only 14 games remaining in the regular season. Phil Jackson though is too focused on his ego, and proving he's the smartest mind in the game to the NBA world.
Jackson interrupting Hornacek's practices to try to revive the triangle offense is him scapegoating Jeff Hornacek. By basically telling Hornacek that he, the president, not head coach, is going to begin teaching a new offense, is him showing Hornacek how his coaching has been key to the Knicks struggles. That's a low class move on his part and also brings about a very reasonable question.
Should Jackson have stayed with Kurt Rambis at head coach instead of hiring Hornacek?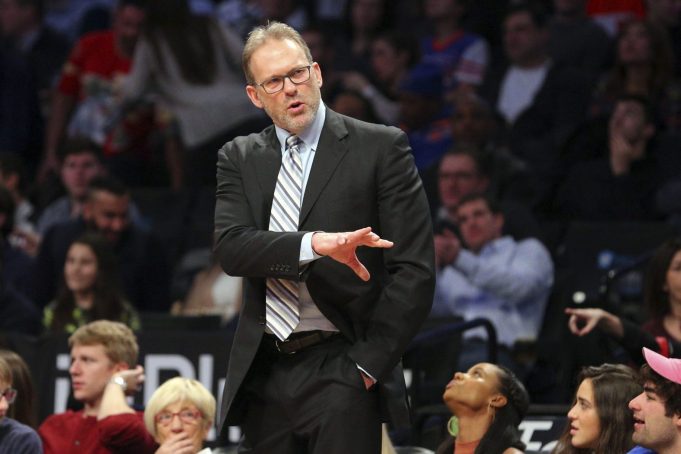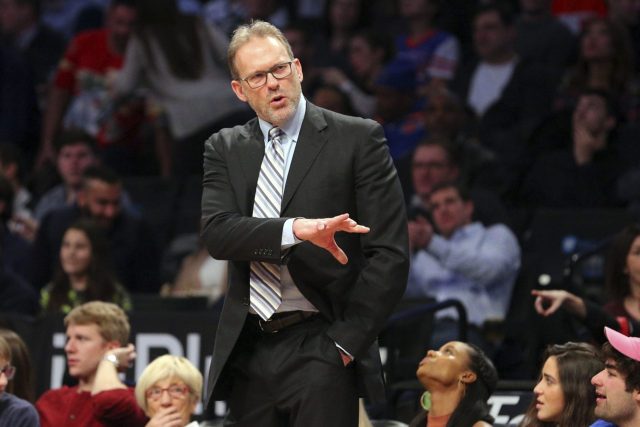 Before he hired Hornacek, interim head coach Kurt Rambis (who took over mid-season when Derek Fisher was fired) was very much in the running for the position. Looking back on it, should he have been given the job?
Rambis and Phil Jackson go back a while. Rambis was an assistant under Jackson with the Los Angeles Lakers and was hired by Jackson to be an assistant under Derek Fisher (before he was fired) back in 2014. The two are also said to be extremely close off the court. Another key thing to consider though is Rambis' coaching philosophy.
Much like Jackson, Rambis is fond of the triangle offense. He even tried to run the offense when he was the head coach of the Minnesota Timberwolves from 2010-2011. Running that system of spacing didn't produce wins though. In his two years with the franchise, Rambis coached the Timberwolves to a 32-132 record. That record is disgusting, but it's not the record that matters to Phil Jackson.
Being that Rambis runs Jackson's triangle offense, the two click with one another. It's always a valuable asset for any team when the general manager or president can communicate and work cohesively with their head coach. That's what Rambis and Jackson had with one another, so why wasn't he hired as the full time head coach? Only Jackson knows, but it's clear that not doing so was a mistake on his part, mostly due to his stubborn ways.
Whatever the reason for why Jackson thinks he can be a dictator with the Knicks when every other president steers clear of the court is unknown, but that same man also went against himself when making a key decision with his franchise — hiring a head coach. While Kurt Rambis is by no means a basketball genius, he runs and is very familiar with Phil Jackson's triangle offense.
Given that Jackson is now having regrets about fleeing the offense from the Knicks, it's become clear that it would've been wise on his part to stay with Rambis, rather than hiring a head coach in Jeff Hornacek to only become a scapegoat for the team's struggles.