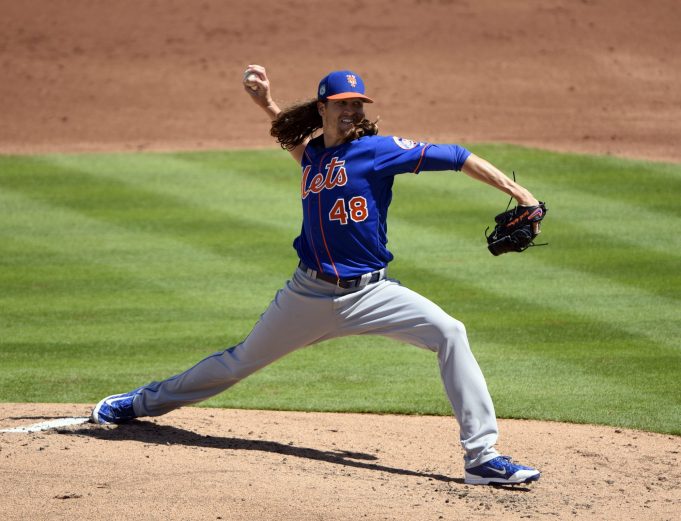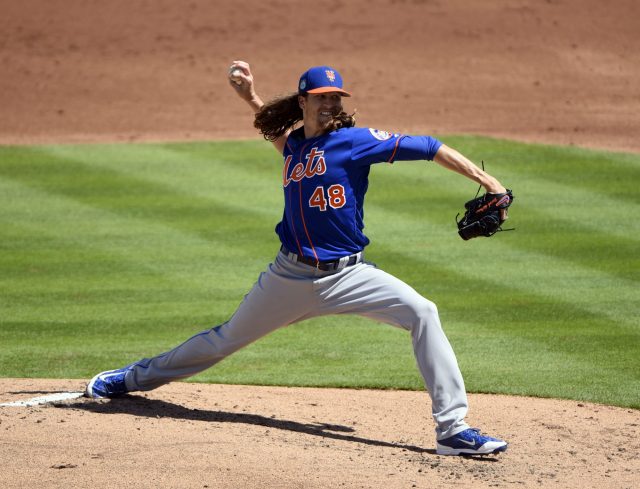 Jacob deGrom
The New York Mets have multiple players returning from season ending injuries. Three of those players account for three-fifths of the starting rotation. Jacob deGrom, arguably, is the most important of those three.
It would be foolish to understate the impact that Matt Harvey and Steven Matz will have re-joining the rotation this season. However, it is Jacob deGrom that will create that dual-aces scenario with Noah Syndergaard that could catapult the Mets back to the World Series.
In the Mets' 2015 World Series season, deGrom was without a doubt New York's best pitcher. The deGrominator had a 2.54 ERA with 14 wins. A season that saw him selected to his first all-star appearance. But where deGrom shined was during the National League Pennant race, where he was 3-0 in leading the Mets past the Los Angeles Dodgers and Chicago Cubs.
Jacob deGrom has looked great during Spring Training thus far. In limited action, Jacob has only given up two hits during his six innings of pitching. A positive sign for Mets fans that may have worried what his return might look like. Reports out of camp are, he's throwing harder than ever before, a welcomed site.