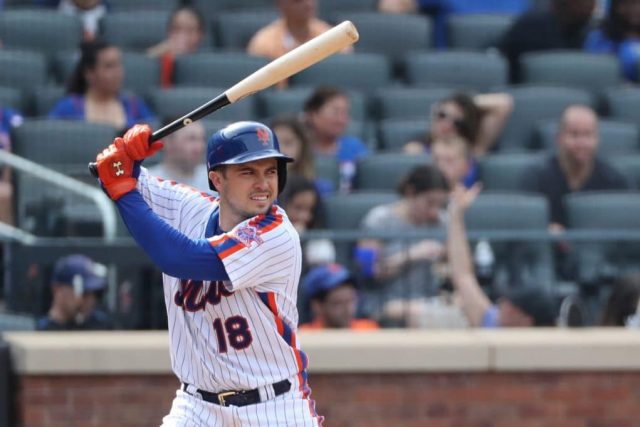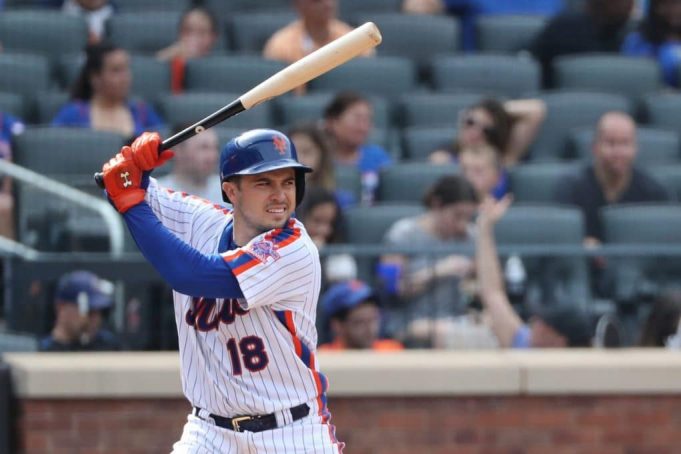 Travis d'Arnaud
There is probably no other player in the starting lineup that needed a quick start to his spring than Travis d'Arnaud. d'Arnaud is coming off of a dreadful 2016 season where he struggled at the plate — four homeruns, knock in 15 RBI and garner only seven extra-base hits.
Many called for the signing of Matt Wieters to compete, if not replace d'Arnaud for the starting catcher role. Wieters would eventually sign with division rival, the Washington Nationals on a one-year deal.
Sandy Alderson has shown his confidence by passing on Wieters and allowing D'Arnaud to regain some of the swagger he had during his first season with the Metropolitans. The confidence boost has paid off so far for Alderson, who has seen d'Arnaud hit .345 with two home runs in the early going. Travis has also collected two extra-base hits, something he struggled with last season.
If d'Arnaud can keep the momentum going into the 2017 season, not only will he add to the cohesiveness of the pitcher-catcher battery, he'll extend the threat within the batting order. He was touted as a catcher who had great hitting ability when he was first brought to the majors, it is time for that potential to come to fruition.