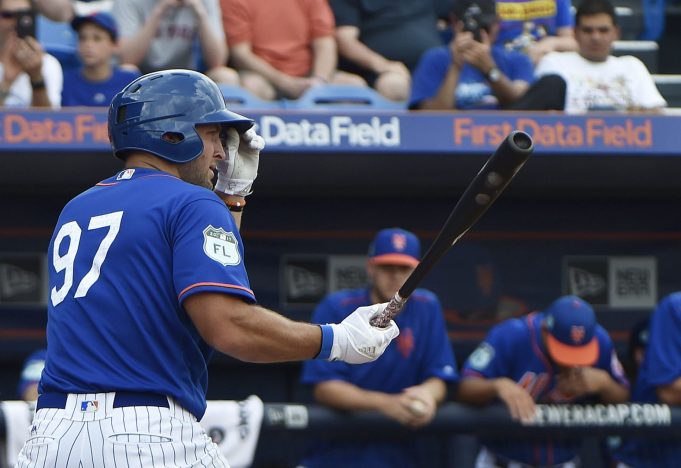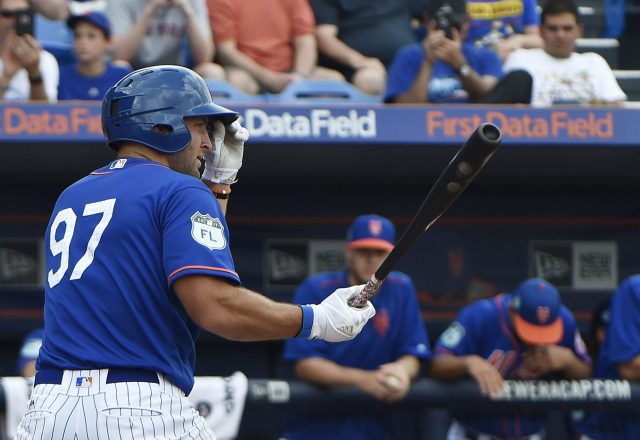 On a Noah Syndergaard day, the New York Mets beat the Miami Marlins 6-4 while prospect Tim Tebow collects his first hit of the spring.
New York Mets 6 (9-9)
Miami Marlins 4 (4-9)
Grapefruit League, Final, Box Score
Tradition Field, Port. St. Lucie, Florida
Finally, it has happened. New York Mets prospect Tim Tebow has collected his first hit as a Major League Baseball player — well, as a big league player during spring training, that is.
Batting eighth and playing left field, the former Heisman Trophy Winner laced a groundball hit to left field off Kyle Lobstein of the Miami Marlins:
How about a base hit for Tim Tebow? (.@_JoshRWhite) pic.twitter.com/kLhhHPzQNd

— Easton Leonard (@The_Easton) March 13, 2017
Asdrubal Cabrera, Lucas Duda, Neil Walker and Curtis Granderson all smacked home runs in the game. Cabbie finished 2-for-3, as did his double-play partner at second base.
Noah Syndergaard, who started the game, went 3.1 innings while surrendering three hits and three runs while striking out four.
Getting back to the man of the hour, though … Tebow also made a tremendous catch in the field:
.@TimTebow​ collected his first hit of the spring and flashed the leather in the field. #Mets pic.twitter.com/H7hkxshaeR

— New York Mets (@Mets) March 13, 2017
The 9-9 Mets will next take on the Astros on the road on Tuesday.
Terry Collins talks about Travis d'Arnaud and @Noahsyndergaard working together. #Mets pic.twitter.com/3qGIpk7yZM

— New York Mets (@Mets) March 13, 2017
"He's a good person and people cheer for good people." -Terry Collins on why there has been so much fan support for Tebow this spring. #Mets pic.twitter.com/LUuLv6oAM4

— New York Mets (@Mets) March 13, 2017