Although they fell short of the NCAA Tournament and even NIT again, this was a much improved season for the St. John's Red Storm and brings hope for next year.
T
he St. John's season ended with a thud, getting blown out by the defending champion Villanova Wildcats, 108-67, in the second round of the Big East Tournament.
St. John's finished the season with 14 wins overall and eight of them verses Big East foes. The 14 wins was a six-game improvement over last season. The eight Big East victories was a seven-game improvement from last year. St. John's also finally won a Big East Tournament game for the first time since 2011 when they edged out Georgetown 74-73 in the first round on Wednesday.
They've had some impressive wins along the way. They destroyed Syracuse by 33 points in the Carrier Dome which was the Orangemen's worst home loss. They also had some nice Big East wins, beating Butler, Seton Hall and Marquette. All three are certain to reach the NCAA tourney.
However, there were disturbing stretches too. They had some bad losses to Delaware State and Long Island University early in the season. They didn't finish the season strong either, losing five of their last seven games, including that thumper to Villanova to end the season. The only two wins were against Georgetown who ended their season, losing seven in a row, including their Big East tourney loss to the Johnnies.
As far as their play on the court, there were some good and bad. St. John's has really developed into a great perimeter. They were one of the best at shooting threes, winning a lot of their games through their perimeter play. Guys like freshmen sensations Marcus LoVett, Shamorie Ponds and sophomore Federico Mussini were major three-point shooting threats. Junior college transfer Bashir Ahmed also provided some presence from downtown as well as sophomore Malik Ellison who may have been St. John's most improved player.
With their young nucleus, St. John's was also a good running team and was able to score a lot of points in transition. Marcus LoVett and Shamorie Ponds teamed up together for an awesome St. John's starting backcourt, maybe the best the school ever had. LoVett made it to the Big East All-Freshman team and Ponds won Big East Freshman of the Week honor twice.
While their guard play was spectacular, the same can't be said much about their inside presence. St. John's did not have much of an inside scoring presence all season especially after Yankuba Sima transferred. They were a poor rebounding team, getting out-rebounded frequently and allowing their opponent's big men to have huge rebounding days. Seton Hall's Angel Delgado had 20 rebounds vs the Red Storm in their January meeting.
St. John's does have one shot blocker in Tariq Owens and he was instrumental in the Red Storm interior defense but he was the only one. Overall St. John's defense was weak and it let them down in a lot of their losses.
St. John's played well at home at the end, winning six of 11 Big East games but they struggled on the road, winning only two Big East games away from Carnesecca Arena and Madison Square Garden.
St. John's definitely needs to improve inside and defensively. Despite losing their No.1 2017 recruit in center Zach Brown due to another robbery case, St. John's will receive some help in other recruits.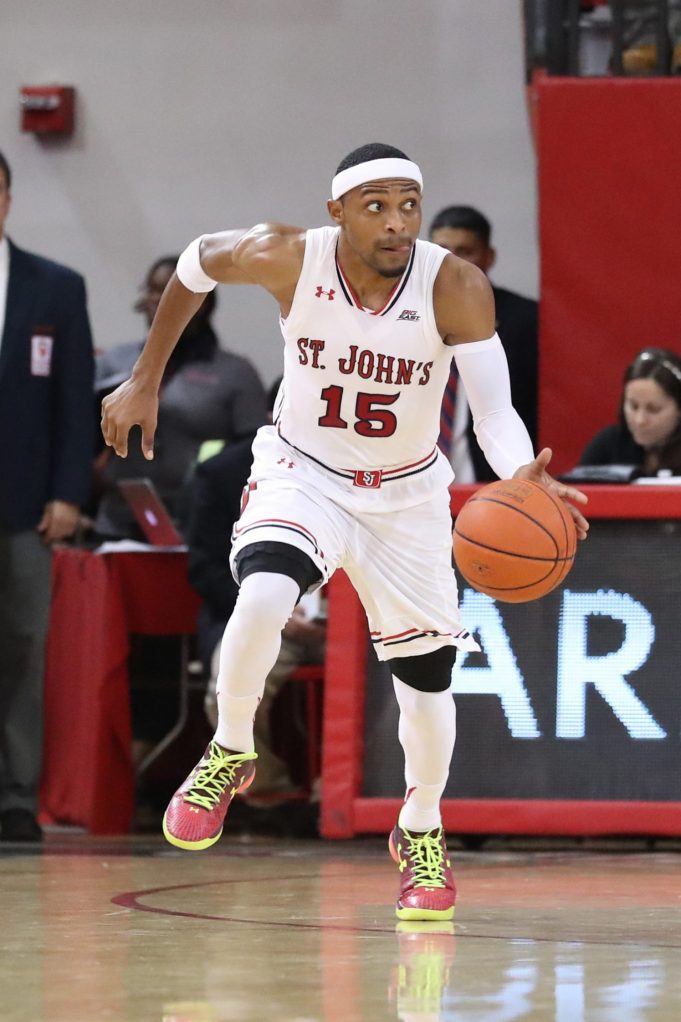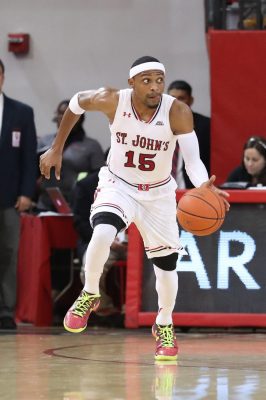 St. John's will get two transfer players for next season in Marvin Clark Jr (Michigan State) and Justin Simon (Arizona). Both of them could be starters next year and both will help out defensively.
Clark is 6-foot-7 and will help out inside in the paint. Simon will help out with the perimeter defense. St. John's will look to acquire a low-post player through the graduate-transfer market.
There have been talks that LoVett is considering going pro after his freshman. St. John's hopes that he will change his mind and stay for at least another year. If LoVett returns, St. John's is expected to challenge for an NCAA Tournament bid and at worst, land in the NIT.
So while it was another season under .500 and no NCAA tourney and not even an NIT, overall, this was definitely a much better season for the Queens campus. They were much better and more exciting to watch and through this, St. John's fans see hope in the future for this college program if everything sticks together. Mullin has gained more experience as a coach and he will keep getting aggressive in the recruiting department.
If LoVett stays and St. John's adds more inside help and improves defensively, which they should under their two new transfers, they will definitely compete for an NCAA tourney spot next season.