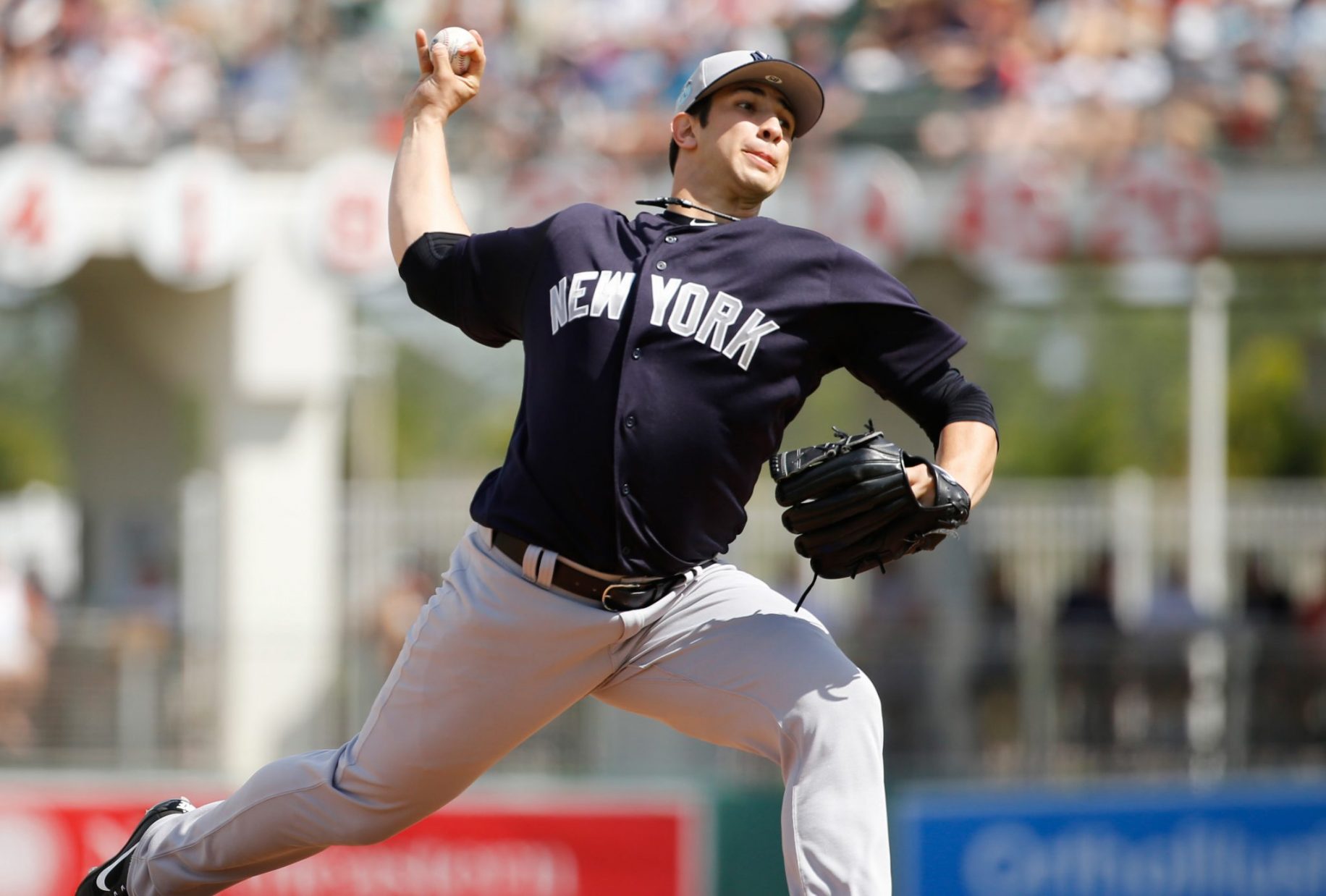 3. Luis Cessa
Cessa is really close with Severino and it's debatable that he clinches the fifth spot if the rotation alignment was decided tomorrow, but he hasn't separated himself from the crowd yet. Therefore, he's on the outside looking in by a hair.
---
---
Through three appearances (one start) in Grapefruit League play, Cessa has posted a 3.00 ERA and has held opponents to just five hits in six innings (.227 BAA). Following his major league debut on April 8, 2016, and settling in a rotation spot by August 20 the 24-year old right-hander pitched to a 4.01 ERA and only struck out 35 batters in 51.2 innings (nine starts).
While he was encouraging, he also gave up 11 home runs, so we're still waiting for the upside (mapped out in this column) to become a force of consistency. Unless that occurs this spring and he separates himself from the others, he could find himself in Triple-A Scranton/Wilkes-Barre to work on fastball command.