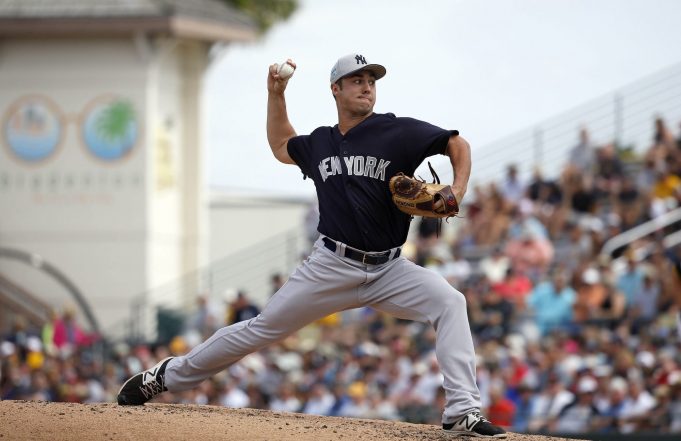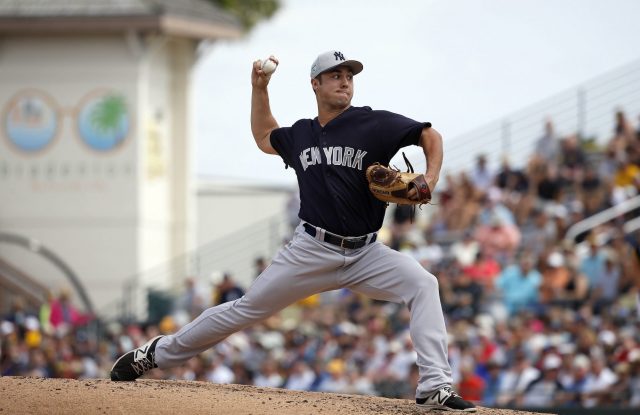 5. J.P. Feyereisen
Feyereisen has only been in the Yankees farm system for a short length of time, but it is likely he'll be used in trade talks due to their overabundance of promising pitching prospects.
While Feyereisen may not be a household name or in the Yankees top 30 prospects, he still is a hard-throwing 24-year-old that looks to make an impact on the mound.
In the past season, he has worked on improving his velocity and expanding his pitch repertoire to help him on his journey to the majors.
---
---
Because he is not one of their most popular names, it makes him great option to put on the trade block. He is still an emerging name who is looking to make a splash.
Well, he's well on his way.
Feyereisen will make a difference for someone. With the overabundance of pitchers in the Yankees' system, he would likely be a valuable trade piece.