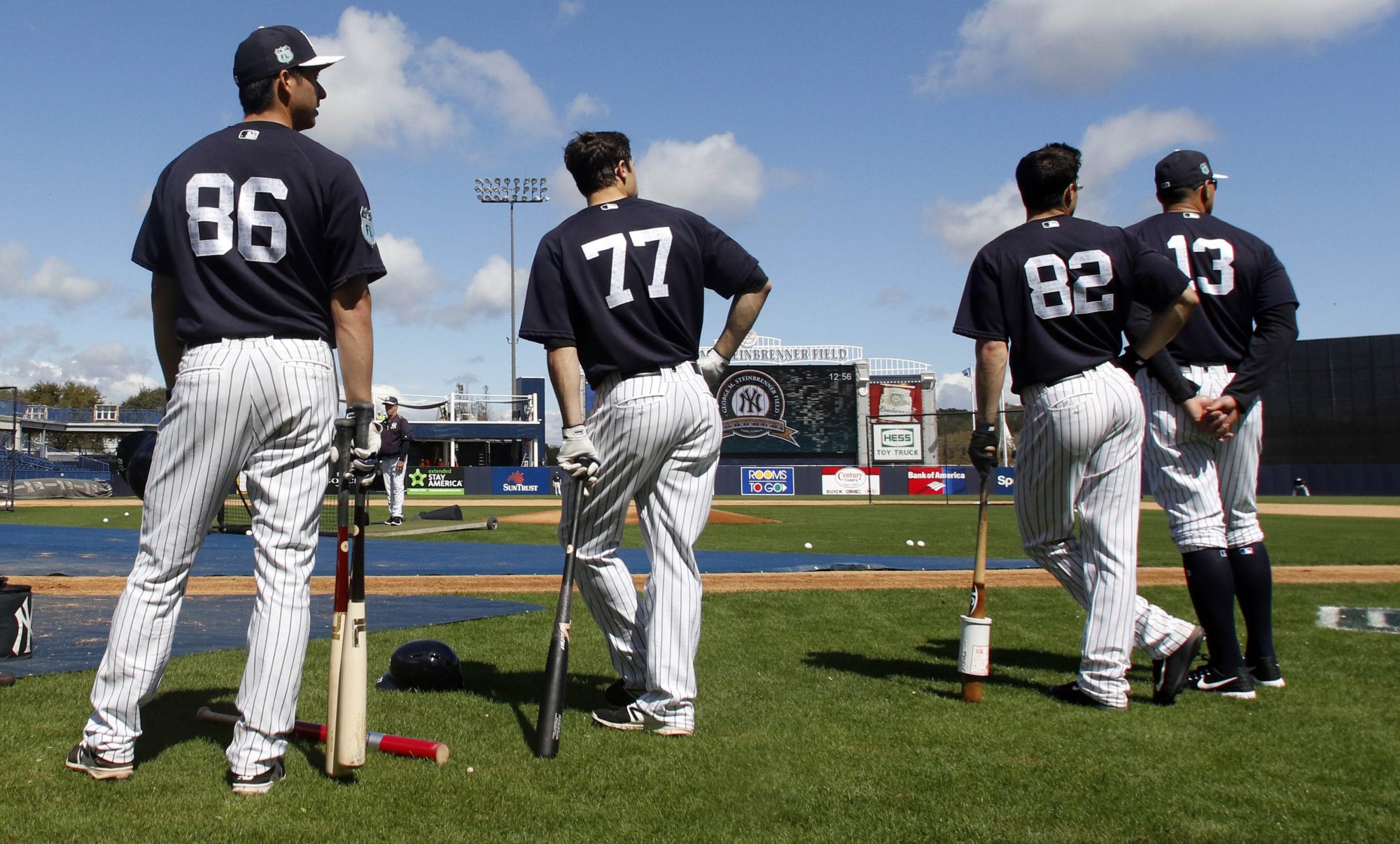 Not all prospects for the New York Yankees will end up in pinstripes, leaving a good amount of young talent that will likely be used as trade bait.
The youth movement for the New York Yankees is officially in full swing this spring. We've been witnessing prospect after prospect step-up to the plate and prove that they deserve a shot in the major leagues.
Of those prospects dwelling in the minor leagues, there are some that will never make it to pinstripes. However, they might just make a difference for some other team.
---
---
The chances of some of these guys being traded are highly likely. In fact, the Yankees are already discussing the possibility of thrusting former prospect Rob Refsnyder into trade talks.
However, there will be plenty more to come in trade talks. Not because they're not performing up to their expectations, but because they might not have room on the roster.
Without further adieu, here are six prospects who the Yankees will likely become trade bait sooner or later.