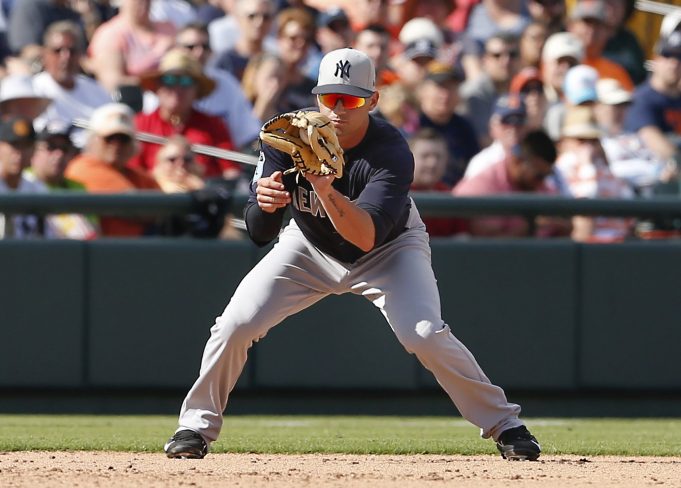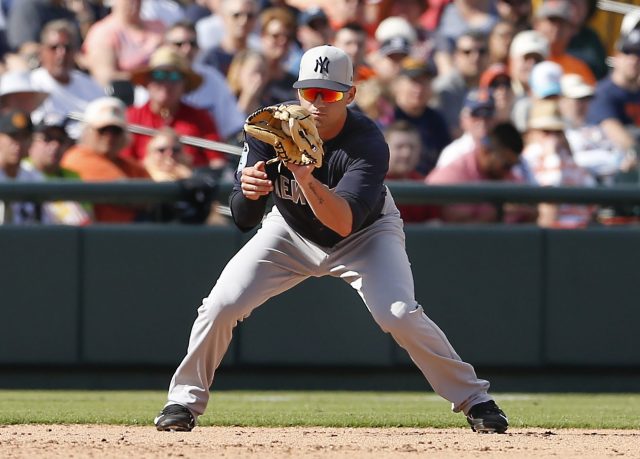 4. Tyler Wade
Tyler Wade has the potential to control the future of the middle infield for the Yankees, but something smells like the Yankees might use him as trade bait.
With Didi Gregorius currently manning short, Gleyber Torres tearing it up everywhere he goes and Miguel Andujar showing off at third, the infield seems entirely full. This leaves Wade as the odd man out.
---
---
Not only is Wade an excellent shortstop, but he has shown that he is incredibly versatile, a skill that will bode well in the major leagues.
So shouldn't the Yankees keep him? Maybe. However, they've got a lot of talent to work with and Wade in trade talks would be an appealing option.
Sometimes you have to give up something great to get something great. If the Yankees end up doing that with Wade, they'll be losing a talented player but likely gaining a great haul for him.