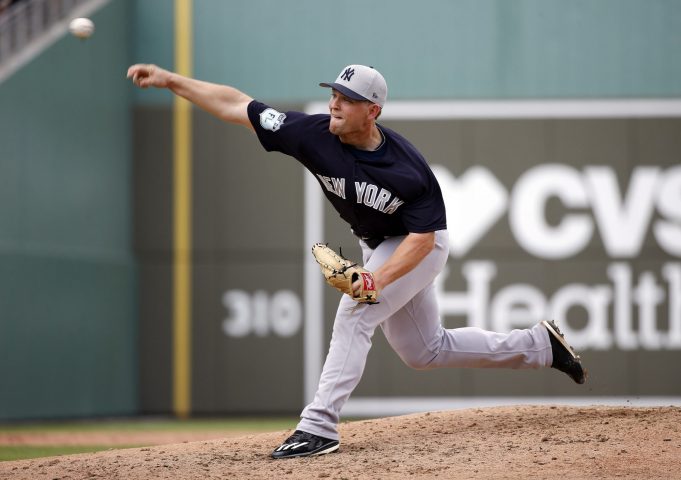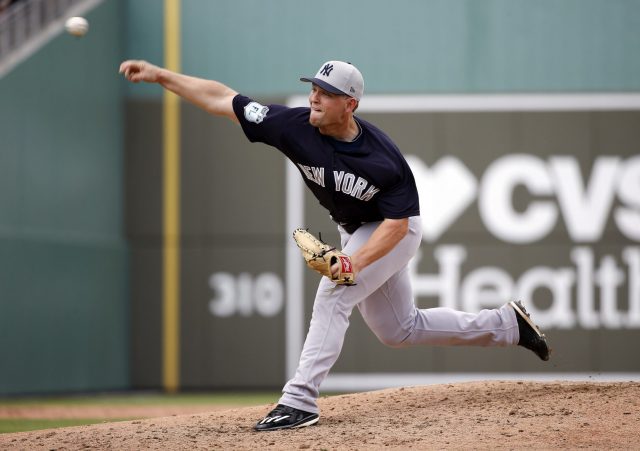 3. Chance Adams
Adams is vying for an opportunity to make his way through the system, but it's certainly possible that he'll find a home elsewhere. The reliever is likely going to be gravitating towards a starter role and has shown great promise.
While Adams still has time to develop his skills, the Yankees might throw his name out there to see if they can potentially get a pitcher in return who could make an impact in 2017.
---
---
The right-hander's fastball is what has stuck out to scouts as his dominant pitch. It usually sits around 94 and 96 m.p.h. but has even topped out at 98 at times.
He has looked good so far, but he still has some work to do to make it to the majors. The Yankees might throw his name out there if they are desperate to win right away.
If this is what they decide to do, they'll likely get a great response for him.