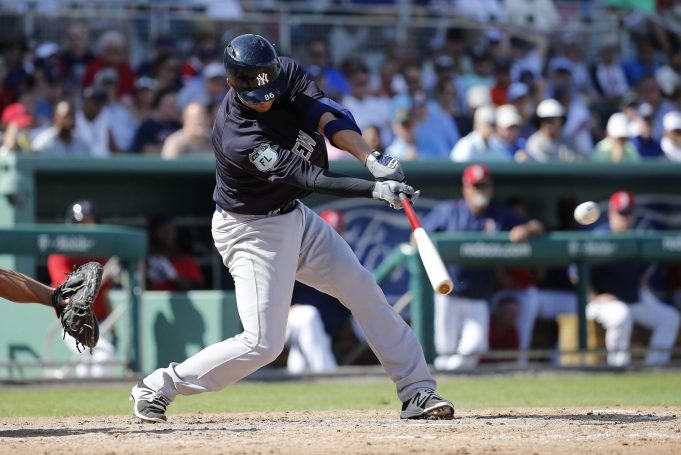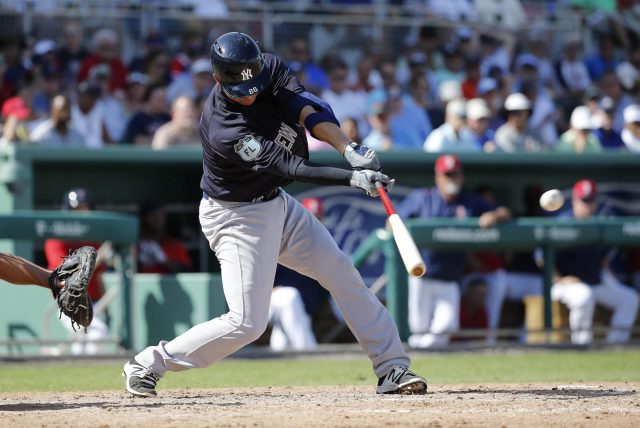 1. Kyle Higashioka
He's been slugging at the plate this spring which just makes the case for his potential trade much better.
The 26-year-old backstop has been in the Yankees' system since 2008 but is finally getting his shot after being slowed down by injury and he is excelling.
Higashioka is currently slashing .556/.636./1.333 this spring with two home runs, showing some incredible talent at the plate. The only problem is that the Yankees already have a reliable back-up in Austin Romine.
---
---
Romine has no other options besides serving as a backup to Gary Sanchez, while Higgy might be ready to be an everyday catcher. There are several teams who would be chomping at the bit for a chance at a young catcher with power.
Sure, it'd be great to keep Higgy but with the talent he's shown so far, Higashioka would benefit far more from playing every day. With his promise, the Yankees would be likely to get something great in return too.