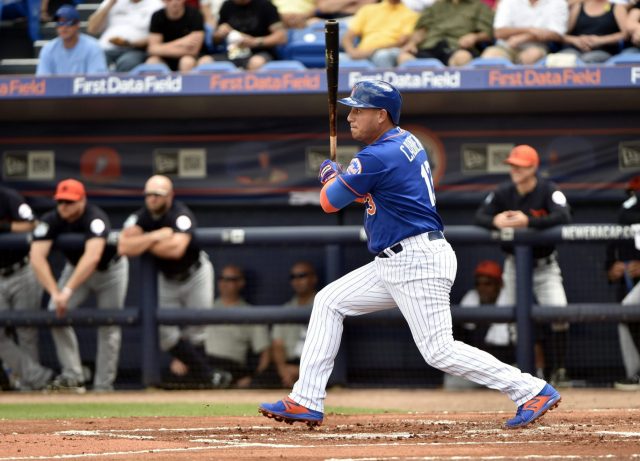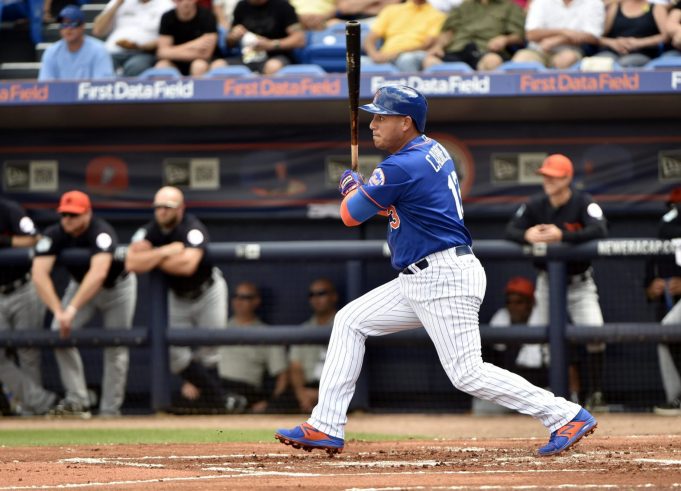 Watch New York Mets shortstop Asdrubal Cabrera hilariously give up during a run down when his team was taking on the Detroit Tigers.
If you watched the New York Mets take on the Detroit Tigers during spring training action on Thursday, you witnessed something strange — something that can, probably, only happen in the sport of baseball.
In the first inning of a 0-0 game, Mets shortstop Asdrubal Cabrera was picked off first base, thus, creating a good-old fashioned baseball rundown. Cabbie was in a pickle.
Remember, though, this is baseball, the sports in which a player can weigh 250-pounds and not have the ability to run from first to third without falling down. It's the sport in which players can smoke cigarettes and easily get away with it. (Here's looking at you, Yoenis Cespedes.) By the way, I wonder how Ces's golf game is progressing down in Port St. Lucie.
I digress …
Cabbie decided to simply give up:
This Asdrubal Cabrera "rundown" in the first inning still has me cracking up. "Betcha can't catch m– ahh, screw it." pic.twitter.com/OGgtEFLQGf

— Anthony DiComo (@AnthonyDiComo) March 9, 2017
OK, so it's spring training. Even worse, it's spring training during the early stages of March.
Therefore, we won't kill the guy.
At the same time, "Come on Cabbie." You have to run out the play, no matter the stage of the season or stakes of the game.
These are the plays that give baseball a bad name.