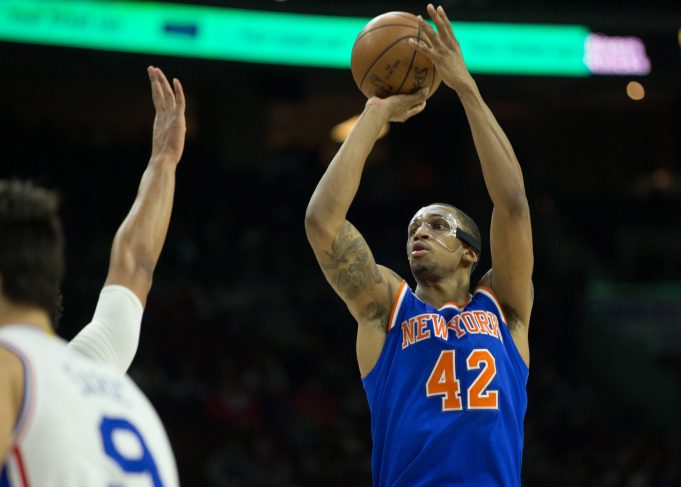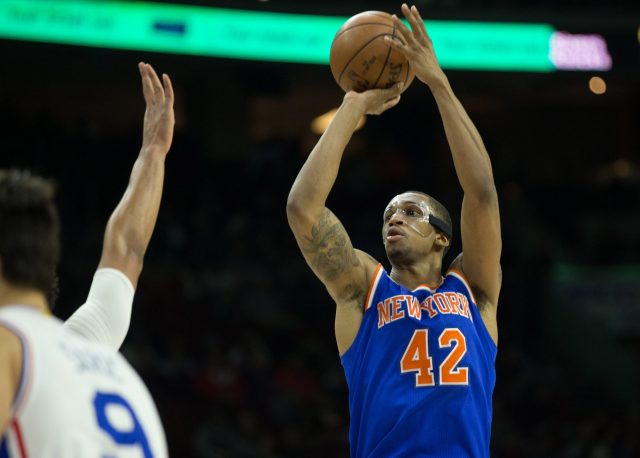 Lance Thomas
The absence of Joakim Noah has led to the Knicks playing more small ball which means others outside of his position benefit. The main beneficiary is Lance Thomas who has finally come good and started to produce like he did the previous season. Following the All-Star break Thomas, who has been New York's starting four-man in six of seven games, is posting 11.6 points per game, 5.7 rebounds per game and 1.3 steals per game all while shooting 45 percent overall and an astonishing 53 percent from distance.
Prior to becoming healthy Thomas was seeing just 17.6 minutes per night but over the last seven has increased to 32 minutes per game. Noah's absence has profoundly impacted Thomas' court time, as has his health. When he is healthy, the 28-year-old is New York's premier perimeter defender. For the season Thomas' opponents are shooting a lowly 34 percent overall and 32 percent on threes.
Thomas' presence on the court has the ability to inspire his teammates to want to defend. They have a front row seat to see how much pride he takes on this end. Not only does he help his teammates but he helps himself. Thomas was heavily disappointed in his performance prior to the break but now he is regaining confidence and becoming that consistent two-way threat that he was pre-injury in 2015.