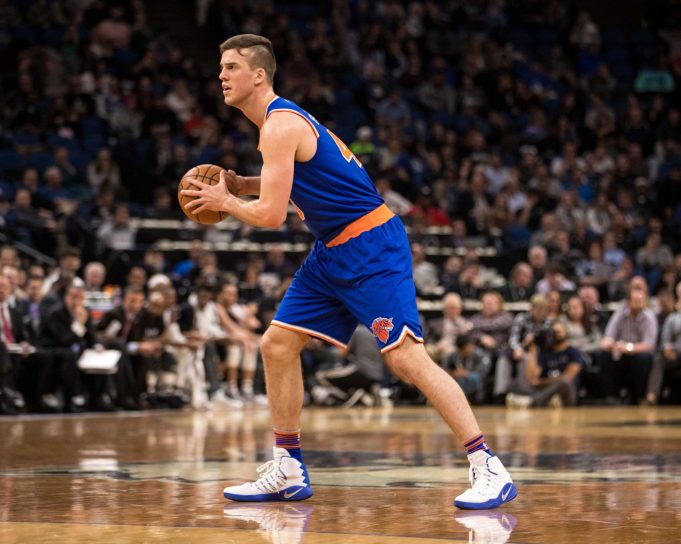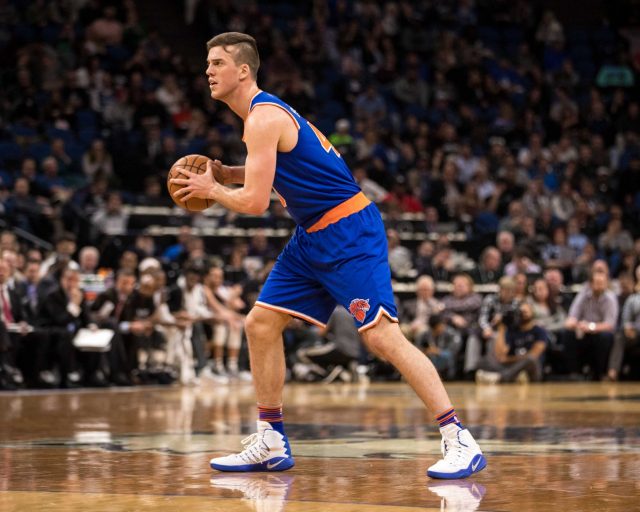 Marshall Plumlee
Marshall Plumlee may have only appeared in 10 games and played 68 total minutes, but he has been quietly impressive. He may not blow you away on the stat sheet but he has brought endless energy and lifted the team when they've needed an injection of fire. In the two games where has received extended minutes, the former Blue Devil has produced. He has posted 4.5 points per game, six rebounds per game, 2.5 assists and two blocks per game. He produced that in 15 minutes per game and managed to have a plus/minus of +11 in both.
Plumlee is reminiscent of your classic throwback center. He does the dirty work, makes the hustle plays and never stops running. He had a reputation in college for being an elite defender but that means nothing in the NBA. despite this, if provided with 10 minutes per game from here on out that could do wonders for his confidence, motivation heading into next season and ultimately benefit the team.
The 24-year-old doesn't have much of an offensive game but he needn't worry as that is not his role. Plumlee has shown a nice touch around the rim and high basketball I.Q. in pick and rolls which bodes well. He has also extended his range in pre-game shootarounds to beyond the free throw line so perhaps there is promise after all, but you would have to wait and see if that confidence translates into games.