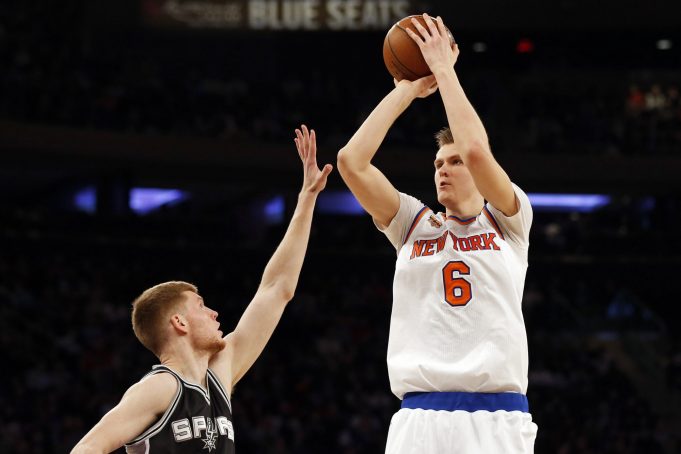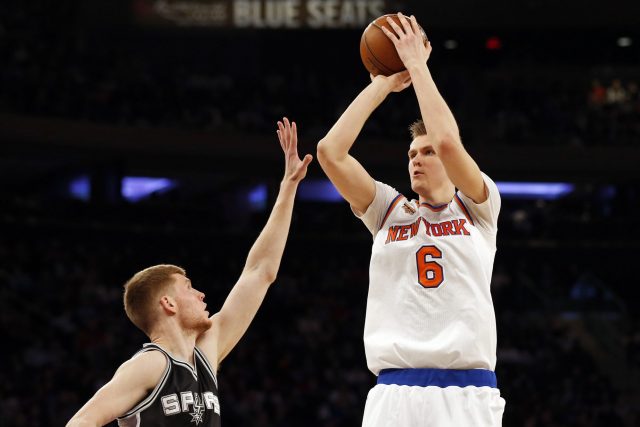 Porzingis being the lone big on the floor means that he stays at home for the most part. The 7-foot-3 Latvian has been chasing opponents on the perimeter all season long and on an ailing achilles it isn't a good combination. Further to this, Porzingis has a propensity for unnecessary fouls. A majority of which come out on the perimeter. Porzingis is by far the Knicks best rim protector at 1.9 per game for his career. In 126 career games, Porzingis has blocked four plus shots 28 times. That's basically once every five games. In addition to this, Porzingis' is second in the NBA in defensive field goal percentage at the rim at 43 percent. Elite.
Since suffering an Achilles injury in December, Porzingis has not been the same, especially offensively. Porzingis has broken the 20-point mark 22 times this season but only three times since the injury. He's also only averaging 14.3 points per game compared to 20.2 points pre-injury. Despite his struggles, playing the five means that Porzingis will have a bigger mismatch that usual, and more frequently. In four games whilst playing the center for the majority Porzingis is back up to scoring 19.4 points per game whilst shooting 46 percent.
Aside from re-finding his scoring touch, it allows Porzingis to work on his passing and decision making. Jeff Hornacek has re-emphasised the triangle offense and as a five KP would catch the ball in the pinch post. He would then have to look to make plays, be it scoring but more importantly to watch and look for teammates moving without the ball. Porzingis has a career average of 1.3 assists per game which is sub-par at best. Now is this opportunity to improve on this.